« Mid-Morning Art Thread
|
Main
|
Pro-Palestinan Mobs Escalate Attacks on Jewish Civilians »
May 21, 2021
The Morning Rant - Misanthropic Edition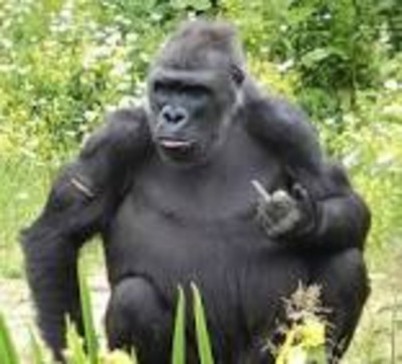 ***

Before we delve into today's rant, there is a follow up on my Rant of May 14th. (And for goodness sake's please don't comment on old threads)
I fired off my letter on Wednesday May 12th to the supermarket where the service was horribly lousy. This past Monday morning I received a telephone call from "Joan" the Front End Manager. She apologized profusely for the way our food was treated. She apologized for "Jane's" hair brushing at the cash register. And she apologized about "Jane's" attitude.
We were offered a gift card of any amount to be put towards our next purchase. I declined. It wasn't that the food was damaged as it was the attitude of "Jane".
What was refreshing was the numerous apologies were given without any excuse. They seemed heartfelt and genuine. And that my friends is a welcomed experience. The Fabulous Mrs. Mis. Hum. and I will return to this store again.
I believe in credit where credit is due.
***

I don't think it has ever been easy being a parent or a guardian who has to raise a child or children. However, these days it seems to be more difficult than ever before.
I think of my parents. What did they want for me? They wanted a good education for me. They wanted me to be a good human being and a decent citizen. They did their best to teach me right from wrong.
And mostly they wanted me to have a better life than they did after surviving the Great Depression and World War II.
I'm happy my children are grown and contributing members of society. That being said, the "Public" Government Schools" and Woke Corporations are hell bent on screwing up children.
I had a Christian upbringing. We are all of God's children. No one race is better than the other and no one race is inherently evil.

Ten Questions on Critical Race Theory

Recently, during a Fox News interview with Martha MacCallum, American Federation of Teachers president Randi Weingarten was asked about Critical Race Theory in K-12 classrooms. Weingarten answered by oversimplifying the historical inaccuracies contained in the New York Times' 1619 Project, and when pressed on the racially polarizing, anti-American nature of the curriculum, Weingarten abruptly changed the subject to the 2020 election.

"That's a dodge," MacCallum told Weingarten.

It was a dodge indeed. The divisive tenets at the heart of Critical Race Theory are not the easiest to promote and defend. This doesn't excuse Weingarten from answering basic questions about the topic, and as a Philadelphia public school teacher and dues-paying member of the AFT, I'd like to know how Weingarten truly feels about the toxic ideologies being pushed on America's teachers and students.

Here are 10 questions for Weingarten concerning the use of critical race theory in America's K-12 Classroom:

I don't recall my parents attempting to force their ideals into our games and toys. Whatever happened to letting kids be kids? Lego releases a LGBTQ themed set of toys.

"Everyone is Awesome" is LEGO's first LGBTQ-themed set. The rainbow flag set totals 346 pieces including 11 Minifigs. The set will be available starting in June to celebrate Pride Month. From CNN:

"I wanted to create a model that symbolizes inclusivity and celebrates everyone, no matter how they identify or who they love," the set's designer Matthew Ashton said in a statement Thursday.

Ashton said the set was also a celebration of the LGBTQ community within Lego and among the company's adult fans.

"I am fortunate to be a part of a proud, supportive and passionate community of colleagues and fans," he said.

"We share love for creativity and self-expression through Lego bricks and this set is a way to show my gratitude for all the love and inspiration that is constantly shared.

The birds and bees should be left up to the parents. There are numerous resources to assist them in this delicate area. Government schools and taxpayer funded television should not be gearing sexual propaganda to children between the ages of 3 and 8, or any age for that matter.

The New York City Department of Education featured a drag queen known as Little Miss Hot Mess in a show aimed at 3 to 8-year-olds — aired on PBS — wherein the performer and author declared, "I think we might have some drag queens in training on our hands!"

The Daily Caller first reported on the episode of a series called "Let's Learn," which is a partnership between PBS member station WNET-TV and the NYCDOE. It aims to help "children 3-8 with at-home learning" with programs featuring "instruction by educators and virtual fieldtrips."

"I am a drag queen and a children's book author," Little Miss Hot Mess begins, "and you may be wondering to yourself: 'What on earth is a drag queen?'"

Our schools are producing ignorant, emotionally challenged and silly students. They will never be able to compete in a global economy let alone the economy we have here at home.
The left believes in "Choice". So we should push for "Choice of schools". It is time to break Teacher Unions into pieces.

During a televised interview appearance on the Washington Journal Tuesday, American Federation of Teachers (AFT) President Randi Weingarten said that the CDC asked her organization to propose "language" to be used in its February school reopening guidance.

"The CDC in February and March basically asked all sorts of different organizations to sit down with them and give them comments about what they thought was important. They talked to parent organizations, they talked to the two unions, and one of the things that we didn't see in the CDC draft is that there were variants that were right around the corner," Weingarten said.

The 3 R's are no longer taught in the greater Portland, OR area school districts. Pure, unadulterated indoctrination is crammed down the throats of the kids.
There are only a few places on earth where radicals and their children ritualistically burn the American flag and chant "Death to America": Tehran, Baghdad, Beirut, Kabul, Ramallah—and Portland, Oregon.

The City of Portland, a cloud-covered metro on the south bank of the Columbia River, has become known for its political protesters. Anarchists, Communists, ecofascists, and various other agitators regularly denounce the police, politicians of both parties, and America itself, and flag-burning has become part of the protesters' liturgy. Last summer, protesters associated with Antifa upped the ante with chants of "Death to America" and participated in months of violent protests to avenge the death of George Floyd while he was in police custody in Minneapolis. Children as young as four marched with the crowd to the federal courthouse, raising the Black Power fist and chanting "Fuck the Police!"

Famously the "whitest city in America," Portland has become the unlikely headquarters of race radicalism in the United States. The city has elevated white guilt into a civic religion; its citizens have developed rituals, devotions, and self-criticisms to fight "systemic racism" and "white supremacy." The culminating expression of this orthodoxy is violence: street militias, calling themselves "antiracists" and "antifascists," smash windows and torch the property of anyone transgressing the new moral law.
If you have children in your lives, you should do everything possible to get them out of public school into a private school setting.

They (School boards, teacher unions and education bureaucrats) don't care about children. They only care about their ideologies, paychecks, pensions and power. And that my friends is today's Rant.
***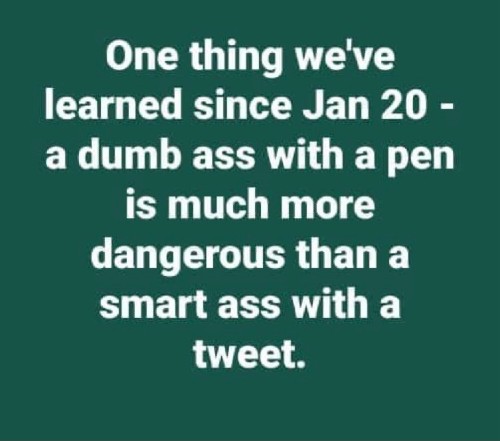 posted by Misanthropic Humanitarian at
11:00 AM
|
Access Comments