« Mid-Morning Art Thread
|
Main
|
Elise Stefanik Defeats Chip Roy to Replace Liz Cheney as #3 in Republican Congressional Leadership »
May 14, 2021
The Morning Rant - Misanthropic Edition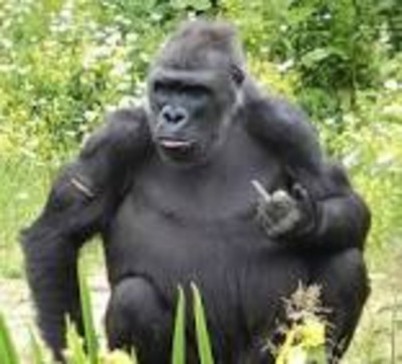 ***

Is there something in the water or the air? Is the moon aligned in poor angles? My week of interacting with the "Customer Service Industry" is today's rant.
***
On Monday I went to a HVAC shop looking for a particular item. The window claims that they have a showroom and parts. So I thought, I will go in there and see if they have the part I'm looking for. I was greeted by a crabby woman demanding, "What do you want?"
My response was "I'm looking for 1/2" hose with a male and female ends. Length isn't a problem." She left for the back of the building and came back with a hose with a 3/8" and 1/2" ends.
"Excuse me, this isn't what I need." I stated respectfully.
"Well, that's all we have." with a huff she exclaimed.
"Can the plumber make me up one?", I asked politely.
I received a snotty, "No." And he's not here anyway. Go to the local hardware store", she sneered.
I muttered under my breath that was the fucking reason I was here because the hardware store didn't have what I needed. It's OK they didn't have the part, but I'm not sorry for getting her off her fat ass to assist me.
I know the plumber; next time I see him I'm going to mention my experience with "Jane". I've spent a shit ton of money with his firm starting in 2018 when we put up our new house.

So you're saying no big deal Mis. Hum. This now brings me to my next wondrous retail experience.
Wednesday the Fabulous Mrs. Mis. Hum and I went on our every other week date of grocery shopping. It was so pleasant I sent the following to the Supermarket HQ:

Dear (Grocery Store name withheld):
If your company were ever to produce a film entitled "This Is Not How To Provide Customer Service" our experience at your (Location withheld for Rant) store would have been a feature film.
First of all we arrived to find our future check out clerk "Jane" brushing her hair while standing behind her cash register. That was not very appealing to say the least. It is also quite unprofessional. Subsequently, my wife and I proceeded to fill our grocery cart with approximately $225 worth of food. I think we spend approximately $6,000 a year at your store.
We probably should have gone to a different line, but the line we chose was the shortest one. Guess who was working there? If you said "Jane", you are correct. When we arrived at the check-out lane which "Jane" was working at she was waiting on another customer. Her conversation with the customer in front of us was quite audible. She was loud enough that we heard her say, "I miss working at Walmart." Oh boy I thought, nothing like a disgruntled employee. I'm not sure what ever happened to satisfactory customer service and just keeping your mouth shut if you don't have anything positive to say.
The proverbial frosting on the cake was when she threw our two boxes of cereal, two loaves of bread and a bag of Baked Lays. Cereal and chips break enough during regular shipping and handling without help from the check out employee. Even the bagger said something to her about the bread toss. My wife was not happy and told her she would appreciate it if she wouldn't throw our food. Your employee's response: "It's been a busy day, I was in a hurry." No apology. And I'm sure if there would have been one it would have been half-hearted with excuses as to her behavior.
If this was my first experience at your store, I doubt if I would ever return. When we travel about the same to get to (Competitor Store A) or (Competitor Store B) or Your Store it makes one think about checking out the competition. As it is, we will stand in line somewhere else rather than be waited on by this employee.
I will provide you the following information so you know I'm not making up some story. Our receipt states the following:
(Deleted for rant)
Thank you for your time.
Sincerely,
Mis. Hum.
Address
Phone Number
Email Address

Over 24 hours have passed since I emailed this. Have I been contacted? ***SNORT*** This retail chain is now part of the Rant on the world wide web. So the answer is no.
And no, don't ask me how my switch from one cellular provider to another went Thursday. Judas Friggin' Priest.

Is it too much to expect to be treated competently, respectfully and courteously? I'm afraid it is. If we can't or don't expect the people we deal with on a regular basis to have any of these qualities, how can we expect the elected officials in our state houses and Washington, D.C. to be any better? We don't and we continue our slide away from American Exceptionalism.


posted by Misanthropic Humanitarian at
11:11 AM
|
Access Comments