« Afflicting The Comfortable Is Now Our Job, Because The Media Are Unwilling And Incapable
|
Main
|
Food Thread: We Are Never Too Old To Try New Things; Especially When It Comes To Cocktails! »
May 02, 2021
First-World Problems...Part 863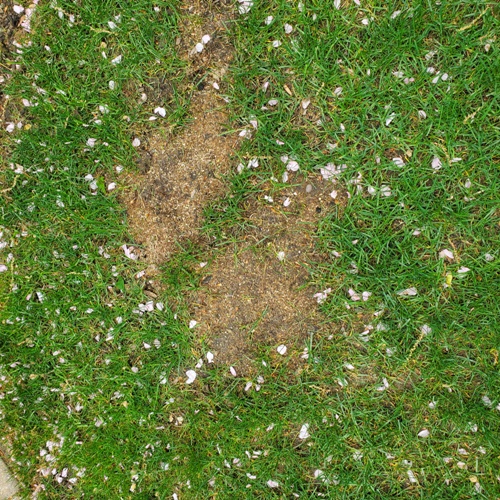 That's where the lawn guy turns his commercial mower to follow the edge of the lawn, and over an entire spring and summer, depending on the weather, he wears a bald patch or two into the lawn. That, coupled with some much larger bare spots caused by a fallen tree sent me to the MegaHomeLowesDepot for a bag of lawn patch. You know...the same stuff that didn't work very well the last two times I used it.
And guess what? It didn't work very well this time either! What a shock. I may be stupid, but I also learn very slowly. What I should have done is obvious...rake out the dead stuff, add some top soil, and then seed it with real grass seed, instead of the mix of sawdust, dirt and a few dozen grass seeds that the mixes seem to be.
Next year I will have learned my lesson.
Well, maybe the year after that. But definitely by 2024.

posted by CBD at
02:00 PM
|
Access Comments