« Gun Thread: Attitude Adjustment Edition! [Weasel]
|
Main
|
Daily Tech News 3 May 2021 »
May 02, 2021
Sunday Overnight Open Thread (5/2/21)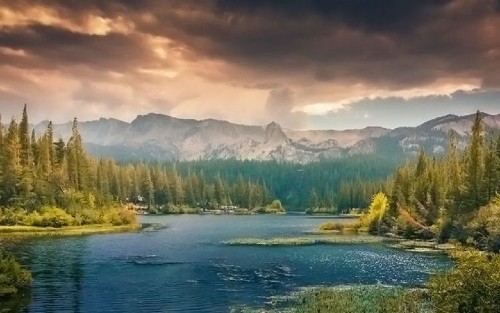 ***
The Quotes of The Day
Quote I

"We'll take those miles. Are they transferable?"Spacecraft commander Col. Mike Hopkins
Quote II

"The way we fight the next major war is going to look very different from the way we fought the last ones,"United States Secretary of Defence Lloyd Austin
You mean we kill people, break things and let the chips fall where they may? No more nation building?
Quote III

It's time that the bureaucrats who control our lives stop being nameless and faceless. And it's time that the Republicans who think Frank Luntz speaks for the rest of us should stop being nameless too.Andrea Widburg
Quote IV

"St. Louis City has a 'right now problem' relative to violent crime, so any measure that does not include adequate police staffing is misguided," The Ethical Society of Police
Quote V

"The notion that somehow the state government gets the right to cram its version of virtue down the throats of every citizen in this state is and ought to be offensive to every Connecticut resident," Norm Pattis, Esq.
***
The Comment of The Week

***

Alyssa Milano is called out. Crickets.
After all these years, this is still too good to pass up.
***

Granted I'm not an Ivy League Prof or some professional in the health business, but I do have some thoughts on this. Oh Hell No! ADDICTION RESEARCHER SAYS IT'S OKAY TO DO A LITTLE HEROIN, AS A TREAT - PSYCHOLOGIST CARL HART USES HEROIN RECREATIONALLY — AND BELIEVES YOU CAN TOO.

A tenured Ivy League professor and addiction researcher says he believes that using drugs like heroin and crack can be no more harmful than drinking alcohol.

Carl Hart, a psychologist at Columbia and author of the book High Price, argues that destigmatizing and decriminalizing "hard" drugs is key to harm reduction, according to The New Yorker.

He argues that using drugs like heroin recreationally can be completely safe. In fact, he believes it can be a part of a healthy lifestyle.

"As we now know from experience with alcohol, drinking itself isn't a problem for most people who do it," Hart wrote in his book. "The same is true of illegal drugs, even those we have learned to fear, like heroin and crack cocaine."
***
I would love to see the ultra-genius Joy Behar have the Hodge Twins on The View.
***
Journalism can still be a dangerous occupation if you aren't swilling in democratic propaganda.

OUAGADOUGOU, Burkina Faso — Two Spanish journalists and the Irish director of a wildlife foundation were killed Monday in an ambush in eastern Burkina Faso, the Spanish government and officials in the African country said Tuesday.

The two journalists were working with the wildlife campaigner on a documentary about poachers in a national park bordering Benin when they were attacked by gunmen, Spain's Foreign Minister Arancha González Laya said Tuesday in a press conference in Madrid.

The Spanish journalists were David Beriáin, 44, and Roberto Fraile, 47, both from northern Spain, said members of the Reporters Without Borders organization representing the two reporters' families.
***
The old saying is 'When in Rome, Do as the Romans Do' . I'm not to sure what the saying in Sicily is.

A US man has been detained after arriving in Sicily on a private jet from Florida in possession of weapons and drugs, Italian media report.

Patrick Joseph Horan, 64, told police he was visiting relatives on the Italian island when he landed on Friday, according to news agency Ansa.

But a check carried out on the aircraft was said to have uncovered guns, bows and arrows and 1kg (35oz) of marijuana.

The items were reportedly seized and Mr Horan was taken away for questioning.

The private jet was searched by police and customs officers shortly after arriving at Sicily's Trapani Birgi airport.

They said weapons - including two pistols, a rifle and ammunition - had been placed in boxes while the drugs were sealed in plastic bags and water bottles, Italy's La Repubblica newspaper reported.
***

Are people lazy? Are business owners cheap?

This is what happens when y'all work tf outta people for only $7.25': Viral fast-food sign sparks debate on minimum wage, working conditions
'Due to NO STAFF WE ARE CLOSED,' the sign reads.

A sign outside of a fast-food restaurant has sparked widespread debate on Twitter over everything from the minimum wage to working conditions in modern America.
***

Our GOP betters. 'They' just don't get it.

Attention Surrounding Mitt Romney Makes for a Rowdy Saturday at Utah GOP Convention

The Utah GOP convention was thrust into the spotlight on Saturday where Mitt Romney, now a sitting senator representing the state, took to the stage earlier today to make remarks. Boy was he met with boos, and heckling for it. A vote also later took place whether or not to censure Sen. Romney for his vote to convict former President Donald Trump during both of his impeachment trials. While it failed, at least the boos during his speech were still fun to watch.


(Later in the story, this gem)


As for the "upset leadership election," Carson Jorgensen, a sheep rancher by profession, was elected as chairman. The Utah GOP spelled his name wrong, but congratulations to him all the same.
***

Nothing says "Unity" like canceling Independence Day festivities. Biden's Pentagon Denies Veterans Biker Group a Parking Permit for Memorial Day Event - First Time in 32 Years

ABC-7 News in Washington reports the Biden administration has found yet another use for the COVID pandemic.

In South Dakota, Biden's unity-branded administration is using the pandemic to cancel 4th of July fireworks at Mt. Rushmore. The fact that the pandemic was worse last year, Mt. Rushmore fireworks went forward, and there wasn't a single case of COVID linked to that event is immaterial.


In the nation's constitutional capital, which Biden wants to turn into its own state on a par with Texas despite the fact it has fewer people than Austin, Biden's woke Pentagon has denied AMVETS a parking permit for their Memorial Day ride through the city they put their lives on the line to defend.

I guess this has something to do with Quote II and the Super-Duper Military Leadership we now have in place. Lovely, just fucking lovely.
***

The world continues to spin out of control. The Institution of Marriage is now under attack by the next swarm of retards. Opinionated? Ha. From Best Friends to Platonic Spouses - Some people are taking their friendships to the next level by saying "I do" to marriages without sex.

First came blood brothers, best friends who would solidify their bond by cutting themselves and swapping a bit of blood. Then came the tiny house besties, friends moving into adjoining tiny homes. ("Bestie Row" in Texas, for example.)

Today some people are taking their friendships a giant step further: They are platonically marrying each other, vowing to never leave each other's side for better or for worse.

On Nov. 14, 2020 at Greenwood Hall in East Islip, N.Y., Jay Guercio and Krystle Purificato donned wedding gowns, walked down the aisle, exchanged rings and shared their first and only kiss. Ms. Purificato is in the process of changing her last name to Guercio.

"I want her to continue to be my best friend and my life partner," said Ms. Guercio, a 23-year-old student studying professional communications at Farmingdale State College.

The besties, both queer and open to dating anyone but each other, met in 2011, and decided to get married in September. They sleep in the same bed but their relationship remains platonic.
***
The ONT Musical Interlude
On this day: May 2, 2005 - Eric Clapton
Eric Clapton joined former Cream members Ginger Baker and Jack Bruce for the first of four nights at London's Royal Albert Hall 36 years after they had split up. Tickets were changing hands for more than £500 on eBay and fans had flown over from the USA to witness the reunion, which Clapton aged 60, is said to have agreed to because of the failing health of the other former members of the band. via thisdayinmusic.com
&&&
Born on this day: May 2, 1954 - Prescott Niles
Prescott Niles, bassist with The Knack. Their first single, 'My Sharona' was an international No.1 hit in 1979. Their album Get the Knack became one of the most successful debuts in history, selling over one million copies in less than two months and spending five weeks at No.1 on the Billboard album chart. via thisdayinmusic.com
***
There is a reason why the Fabulous Mrs. Mis. Hum. and I enjoy spending our evening at Casa Misanthrope. The lack of Genius Award Winners.
***

Not all young people are cop hating socialists. Tonight's Feel Good Story of The Day.

A group of students at a Minnesota high school walked out of class Thursday for a "Back the Blue" protest in support of police, KSTP reported.


Stillwater High students wore blue and carried "Thin Blue Line" flags to support the police in a protest that lasted about twenty minutes, KSTP reported. Video also shows several counter-protesters displaying a "Black Lives Matter"
***
Weekly commenter standings for week of 5-2-2021

1 534 comments] 'Sponge - Saying Ashli Babbitt' [75.37 posts/day]
2 [534 comments] 'TheJamesMadison, in a Lynchian nightmare'
3 [440 comments] 'Aetius451AD'
4 [418 comments] 'sven'
5 [379 comments] 'Bete'
6 [353 comments] 'Skip '
7 [325 comments] 'Rodrigo Borgia'
8 [294 comments] 'rhennigantx'
9 [291 comments] 'Sebastian Melmoth'
10 [282 comments] 'Christopher R Taylor'
Top 10 sockpuppeteers:
1 [216 names] 'Crazy Miklos' Tzampotli Family Fun Park and Contactless Endless Taco Bar' [30.49 unique names/day]
2 [76 names] 'Duncanthrax' 3 [47 names] 'Bete'
4 [40 names] 'Doof'
5 [39 names] 'f'd'
6 [33 names] 'Sponge - Saying Ashli Babbitt'
7 [28 names] 'Notorious BFD'
8 [26 names] 'Joe Mannix (Not a cop!)'
9 [26 names] 'LeftCoast Dawg'
10 [26 names] 'BifBewalski'
***
Tonight's ONT has been brought to you by Personal Observations.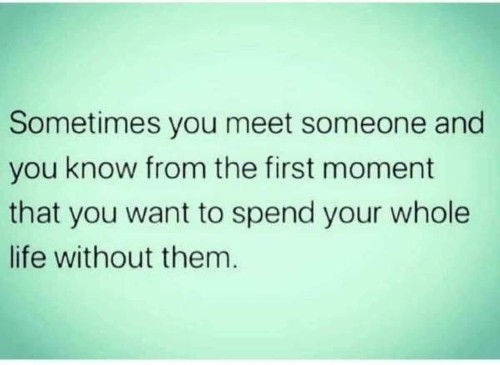 Notice: Posted with permission by the Ace Media Empire, AceCorp, LLC. and Mis. Hum. Enterprises. The ONT was manufactured with cuss words and caffeine.

posted by Misanthropic Humanitarian at
10:03 PM
|
Access Comments