« Quarantine Cafe: Just Two Quokkas Having a Nosh Edition
|
Main
|
The Morning Report - 4/2/21 [J.J. Sefton] »
April 01, 2021
I Have Nothing To Offer But Blood, Toil, Tears, and ONT
Welcome to the Thursday ONT! What's the best way to start, an opening that truly reflects the class, decorum and intellectual maturity of the Horde? Yeah, it's a dick joke.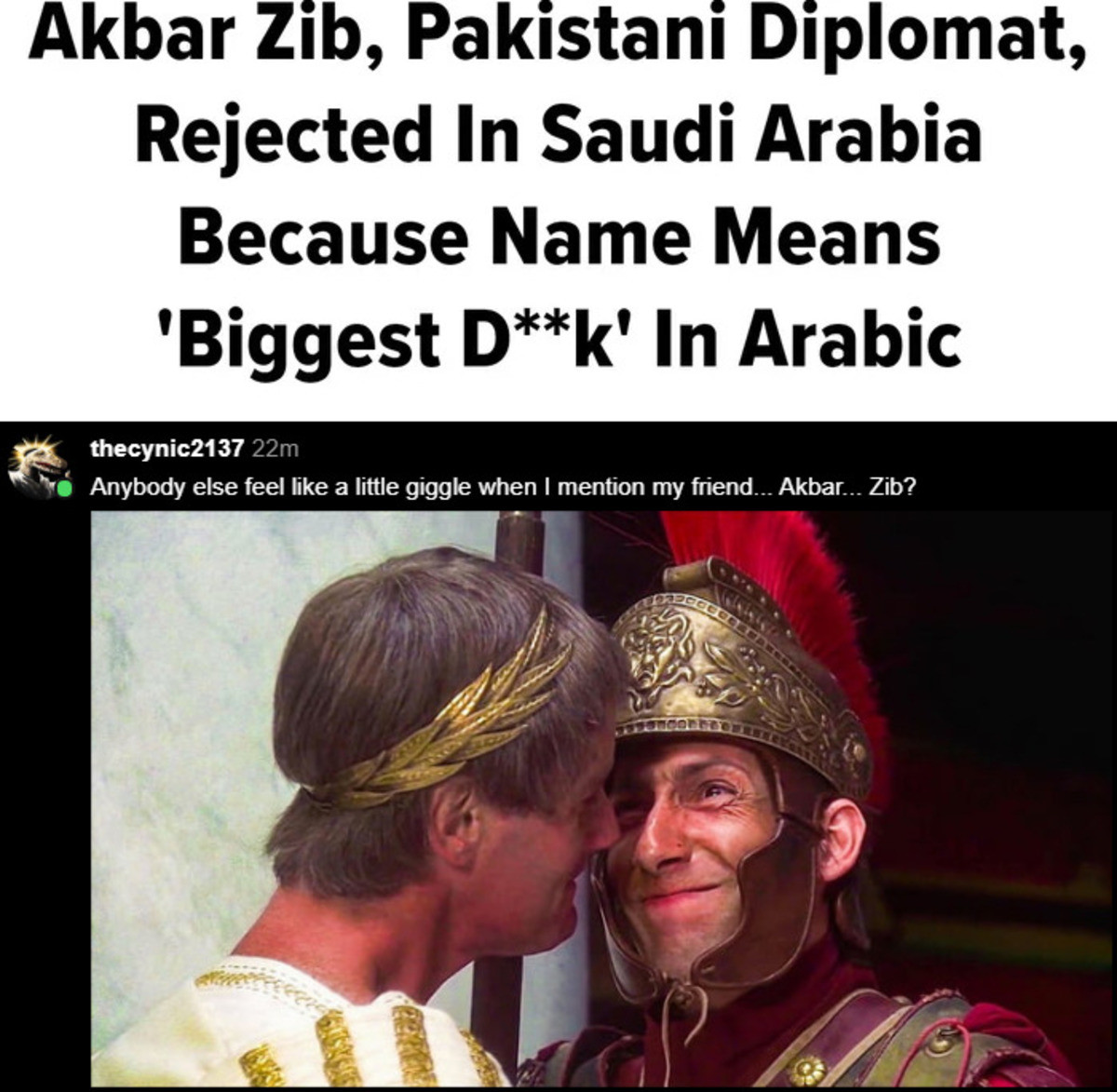 Government Follies
Stimulus checks are being spent on dildos, tigers, guns and stripper poles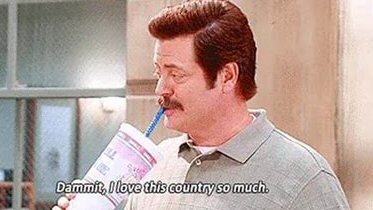 I can think of worse things to spend the money on. I still haven't received one yet, I got a letter saying that I would get one, but so far, nada. Personally, I'm against stimulus checks at all, but if they're going to send them out, then I'm not too proud to spend the money.
In other news, Congress passed their latest "recovery" bill, and it made an interesting change to Obamacare subsidies. Previously, subsidies were limited to people who made < 400% of the federal poverty level for their family size. This bill eliminates that cap, and instead says that subsidies are available for anyone whose insurance premiums exceed 8 ½ % of their AGI. This got me thinking. Lets take a family of 5, husband, wife, both 45, and 3 kids. Put them in WV and give them an AGI of $150K. Most of us would say that they're doing pretty well, right? 8.5% of their income is $12,750. They could buy the top plan on the exchange, a pretty darn good plan with only a 1600 deductible, which would run them $48,204/year (Admittedly I chose WV for this example because it has some of the highest rates in the country) and get a check from Uncle Sugar for $35,000. I haven't found anything that says that this is not the way it would work. I ran it by my boss who though the subsidy might be limited to silver plans (in which case the check would be 29K, not 35), but we bucked it up to corporate counsel to be sure. Haven't heard back yet.
Meanwhile, the same family making $50K could get a subsidy that would knock their premium down to nothing – but that plan has a $15,000 deductible. This is just nuts, the feds shoveling money they don't have out the door to people who don't need it. I'm sure it's just a coincidence that white, upper middle class folks are a core constituency of the Democrats.
This is madness.

Thursday Night At The Movies
So, does anyone have any somewhat obscure movies they'd like to recommend? I have 2. First is Tag. I saw it a few years ago (I may have mentioned it back then) and just rewatched it this week. Based upon a true story, It Takes Planning, Caution to Avoid Being 'It', it's about a group of friends who have been playing the same game of tag for over 23 years. It's not high cinema, but it's laugh at loud funny at times. My wife and I really enjoyed watching it.
The Emperor's New Groove. I decided to watch this because scenes from it are often featured in memes (which makes sense because it came out in 2000, and all the Gen-Z meme kiddies would have watched it as children), and since I see a lot of memes while looking for ONT content, I figured I should know the source material.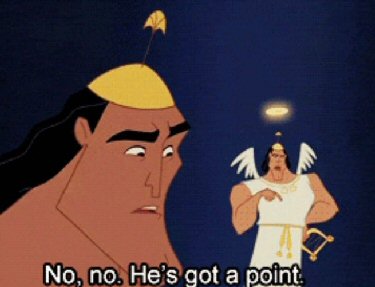 Anyhow, it's a short (just over an hour) animated film starring David Spade playing himself as the emperor of a South American empire that is not named but is definitely based upon the Incas. As part of your routine Disney palace intrigue, he's turned into a llama and has to make his way back to the palace to regain his crown, all the while learning that the real prize is the friends you make along the way. It's not Toy Story, but it moves right along and I found myself chuckling more than once.
How about it Horde, What are your semi-obscure movie recommendations?

Strange Comic Book Villains
Ladies and gentlemen, I give you Codpiece: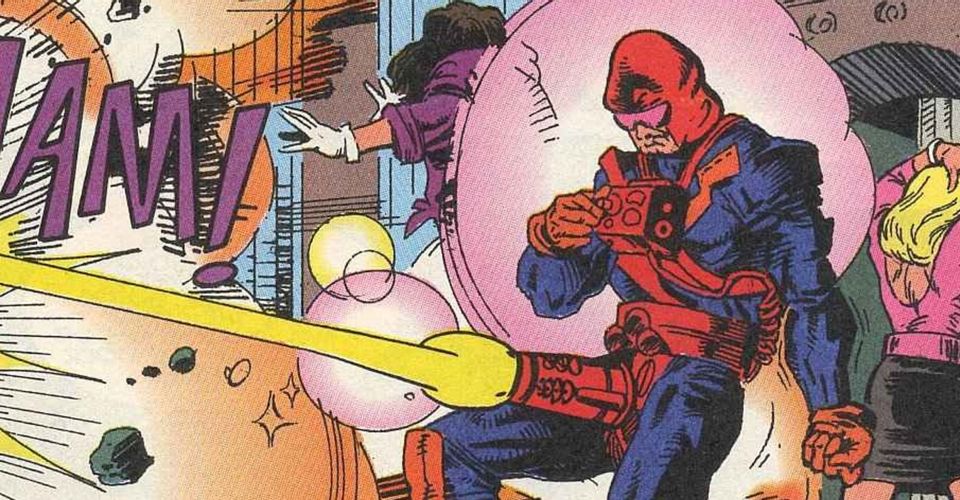 Featured in Doom Patrol #70, Codpiece was traumatized in high school when he asked a girl out and she said he wasn't "big enough". She was talking about his height, but he thought she was referring to the size of his willie. He becomes a brilliant engineer and turns to a life of crime after building a bulletproof super suit that features, er, certain codpiece-related weapons like a giant blaster, a drill and a boxing glove on a spring. He is defeated after Coagula, a transgender prostitute, uses her (His? I dunno which was s/he was going) powers to melt his cannon penis. And that was that.

80s Tributes On TV
First up is one of my favorite Simpson's couch gags. You'll have to watch it multiple times to catch all of the Easter eggs in the background:
The VHS tracking snow on the bottom of the screen is priceless.
Next up, from How I Met Your Mother, is Robin Sparkles' video for "Let's Go To The Mall":
Technically a 90s tribute (because the 80s didn't get to Canada until 1993), it's every 80s MTV video wrapped into one. Both of these clips gently poke fun at the tropes of the greatest decade in mankind's history.

Remember When We Did Great Things In This Country?

If you click through, the follow up tweets give background to this engineering accomplishment.

Burger Quiz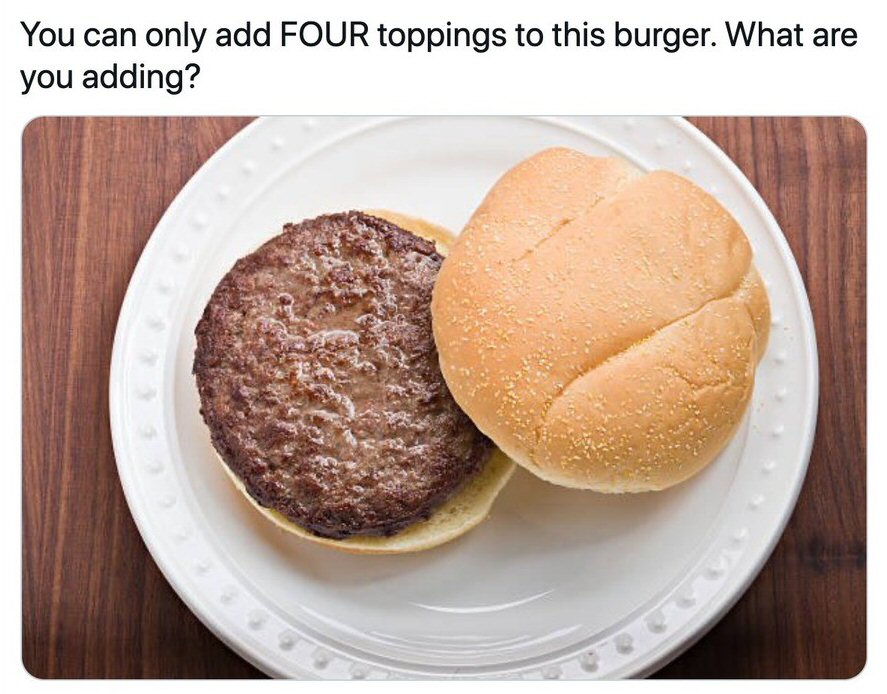 Grilled portabella mushrooms, Swiss cheese, lettuce, tomatoes. How about you?
Tonight's ONT brought to you by definitions: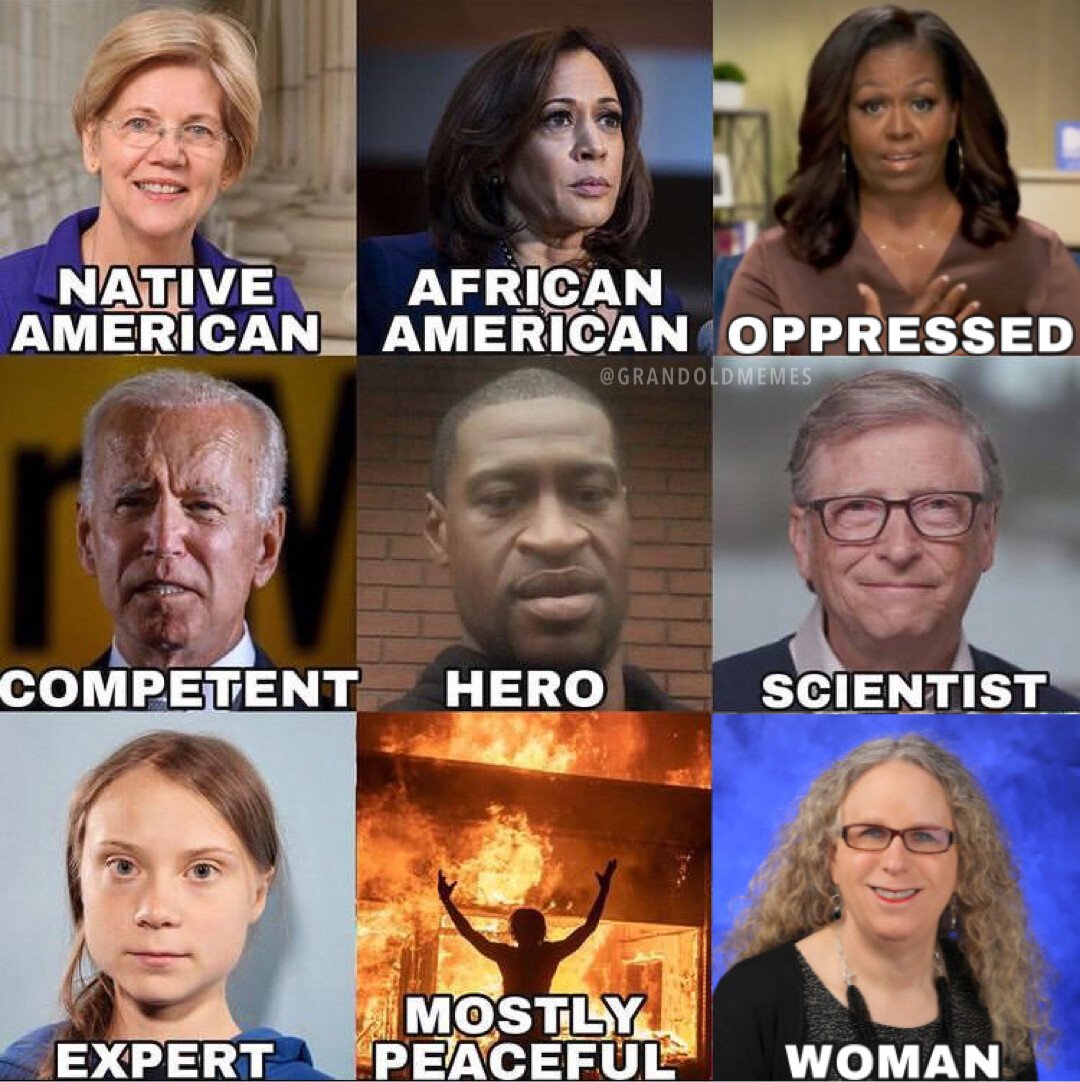 posted by WeirdDave at
10:00 PM
|
Access Comments