« Quarantine Cafe: White Boy Summer Edition
|
Main
|
The Morning Report - 4/1/21 [J.J. Sefton] »
April 01, 2021
Wednesday Overnight Open Thread (3/31/21) It Is What It Is Edition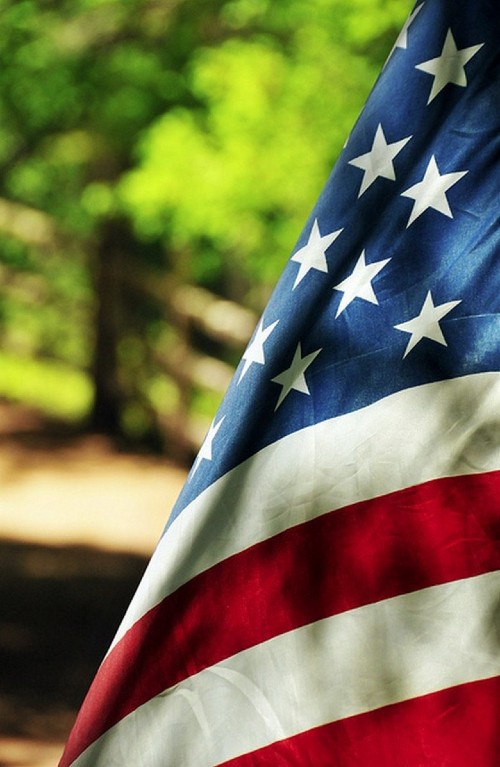 ***
The Quotes of The Day
Quote I

"Our good, fresh, cool air is getting less all the time, it seems like,"Brian Sackett, Michigan farmer
Quote II

"Although we cannot comment on any particular student, SUNY Geneseo respects every student's right to freedom of speech and expression," SUNY Geneseo spokeswoman
Really?
Quote III

"They want to say, 'What about the surge?' Well, first of all, just gut check, stop. Anyone who is using the term 'surge' around you consciously is trying to invoke a militaristic frame. And that's a problem because these — this is not a surge, these are children, and they are not insurgents, and we are not being invaded. Which, by the way, is a white supremacist idea, philosophy. The idea that if an other is coming in the population, that this is like an invasion of who we are."Rep. Alexandria Ocasio-Cortez (D-NY)
Once again she displays that her bra size is greater than her IQ.
Quote IV

"I'm convinced that if we act now, in 50 years people will look back and say: This was the moment that America won future." Resident of the White House, Vicious Dog Owner Joe Biden
Quote V

I am here in my office in Paris. And I can see the warehouse with a 360-degree view. I hear everything. I have a steering wheel. I have pedals. And I can drive the forklift." Stéphanie Hervé, Geodis SA chief operation officer for Western Europe
Quote VI

"My father didn't raise a snitch or a rat." G. Gordon Liddy
***

What is Google and YouTube afraid of?

***

Did you hear about the lawyer who said, "Double dawg dare you"?

Lawyer Who Said Disbarment Would Be "an Honor" Has Finally Been Honored

Question: How long do you think it would take to get disbarred if you not only agreed to that result, but actually requested and in fact rudely demanded that you be disbarred?

Your answer: Not long?

The right answer: Four years.

Well, I wouldn't count on having four years if you're planning to try this, but it took almost four years in this case.
***
***

We are not quite the sheep "they" believe us to be.

Demand for vaccines is already waning in some parts of the country

Some states are expanding vaccine eligibility partially because of a troubling reason: Not enough people want to get vaccinated.

What we're watching: Vaccine supplies are still limited, but they're already outpacing demand in some parts of the country, especially rural areas. And that could be a bad sign for the future.

Where it stands: 14 states have made all adults eligible to receive a coronavirus vaccine, and the vast majority have said they will do so by or before President Biden's May 1 goal.
***
Need a hobby? Ever think about taking up pottery? Be careful if you do.NSFW

Maybe Adriana Sierra needs to take up pottery.

A drunk mother got kicked out a nightclub – then attacked her boyfriend with a hairdryer after he refused to have sex with her, police say. Adriana Sierra allegedly bludgeoned her boyfriend in the early hours of Sunday after climbing on top of him and demanding sex, only to be told no.

She is said to have gone clubbing while her partner stayed at home to watch their kids, then came home in a drunken rage after being kicked out. Sierra's partner said the noise she was making woke up their children, and that she picked up a hairdryer by its cord, striking him several times with the device.

The man, who wasn't named, said Sierra then picked up their daughter and ran to the house next door. Police were called, with Sierra claiming she had suffered domestic violence at the hands of her partner, telling an officer 'He just beat my ass.'


Both had injuries, but Sierra was arrested after shouting 'Let me back around him and I'll beat his ass again,' while being questioned by police.
***
***

I would let them. The world needs fewer Geniuses. Russian officials plead with tourists to stop taking selfies next to an erupting volcano.

The Russian Emergencies Ministry was forced to issue a public warning about the mortal danger of getting to close to the crater of an erupting volcano, after photos and videos of daredevils right next to a lava filled volcano cone started showing up online.

Klyuchevskaya Sopka, an active volcano on the Kamchatka Peninsula, in the Russian Far East, recently became a hotspot for adrenalin-seeking tourists, as the spectacular formation of a second volcano hole allowed them to get close enough to actually cook meat and sausages on the hot rock surrounding the erupting volcano. But while the trend may have started with funny pics and videos of sausages sizzling on a natural stove made of volcanic rock, it grew into something a lot more dangerous, with people getting close enough to the cone to film inside it, completely disregarding the lava bombs shooting out of it.
***
(H/T Nurse Ratched)
***
The ONT Musical Interlude
April 1st is Devo Day in Akron, OH.
AND
Born on this day: 31 Mar 1948
English guitarist Mick Ralphs from Mott The Hoople, who had the 1972 UK No.3 & US No.37 single 'All The Young Dudes' which was written for them by David Bowie. Other hits include, 'All the Way from Memphis' and 'Roll Away the Stone'. He joined Bad Company who had the 1974 UK No.15 & US No.5 single 'Can't Get Enough'. via thisdayinmusic.com
AND
Born on this day: 31 Mar 1934
American singer and actress Shirley Jones who appeared in the well-known musical films Oklahoma! (1955), Carousel (1956). She played the lead role of Shirley Partridge, the widowed mother of five children, in the musical situation-comedy TV series The Partridge Family (1970–74), which co-starred her real-life stepson David Cassidy. The Partridge Family had the 1970 US No.1 single 'I Think I Love You', and the 1972 UK No.3 single 'Breaking Up Is Hard To Do'. via thisdayinmusic.com
AND
March 31 is the birthday of Franz Joseph Haydn (1732 - 1809). Here is his 104th (and last) symphony . . . H/T Isophorone Blog
***

This is obviously not the Aunt Jemimah treatment. Genius Award Winners.

Two Joint Base Lewis-McChord soldiers were arrested Sunday in Olympia, Wash., after using handguns and a knife to rob a pizza delivery driver and force him into the backseat of a vehicle, according to local police.

Pfcs. Daniel Cano-Real, 19, and John Medina, 20, are charged with first-degree robbery and kidnapping and were listed Tuesday as inmates at Thurston County Jail with bond set at $150,000.

Officers with the Olympia Police Department pulled over a vehicle at about 12:45 a.m. Sunday for driving the wrong way on a one-way street in downtown Olympia and found the two soldiers and a 19-year-old man inside, said Lt. Paul Lower, a police spokesman. One soldier was driving with a Domino's pizza box sitting in the passenger seat. The other soldier was in the backseat with a man wearing a Domino's T-shirt.
***

I wish Grand View Last View Hospital in Ironwood, MI had known of this invention. Tonight's Feel Good Story of The Day.

High School Senior Invents Color-Changing Sutures That Detect Infection


A senior at Iowa City West High School in Iowa has invented medical stitches that change color to let patients know if a wound is infected.

17-year-old Dasia Taylor was named one of 40 finalists in the Regeneron Science Talent Search, the nation's most prestigious science and math competition for high school seniors.

Dasia's sutures work by changing color if the patients pH level alters, indicating an infection.

PH is one of the most prevalent parts of wound healing, Dasia said. It changes very quickly, so it's one of the fastest ways to identify infection.

So, she started experimenting with root vegetables.
***

Tonight's ONT has been brought to you by Retirement Cake.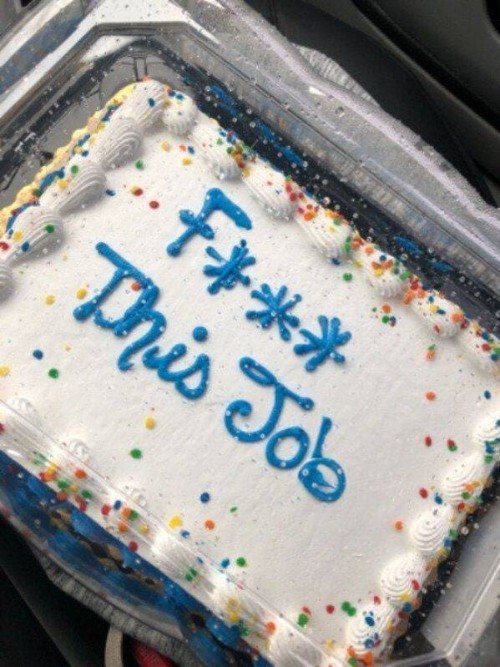 Notice: Posted with permission by the Ace Media Empire, AceCorp, LLC. under the legal auspices of Dewey, Cheatem & Howe, S.C.

posted by Misanthropic Humanitarian at
12:01 AM
|
Access Comments