« EMT 3/28/21
|
Main
|
The Watering Down Of Tradition Is A Powerful Tool Of The Progressive Movement »
March 28, 2021
Sunday Morning Book Thread 03-28-2021

Barr Smith Library at the University of Adelaide, Australia

Good morning to all you 'rons, 'ettes, lurkers, and lurkettes, wine moms, frat bros, crétins sans pantalon (who are technically breaking the rules). Welcome once again to the stately, prestigious, internationally acclaimed and high-class Sunday Morning Book Thread, a weekly compendium of reviews, observations, snark, witty repartee, hilarious bon mots, and a continuing conversation on books, reading, spending way too much money on books, writing books, and publishing books by escaped oafs and oafettes who follow words with their fingers and whose lips move as they read. Unlike other AoSHQ comment threads, the Sunday Morning Book Thread is so hoity-toity, pants are required. Even if it's these pants, which are part of the game strategy, to make the other team laugh so hard that they can't concentrate on the game.


Pic Note:
The Barr Smith Library is the main library of the University of Adelaide:
Situated in the center of the North Terrace campus, the library houses Rare Books and Special Collections and University Archives and Recordkeeping. It is also home to large collections across many subject areas including Australian history, politics and literature, English literature, world wars, socialism and fascism, women and gender studies, utopian literature, and food studies. Level 2 of the library is home to the large and opulent Reading Room. The High Use Collection and study spaces on level 3 can be accessed 24/7


It Pays To Increase Your Word Power®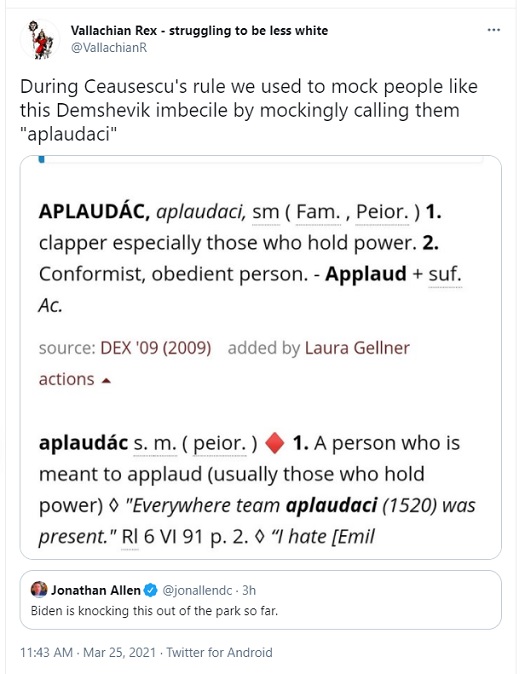 And I have it on good authority (Solzhenitsyn) that you should never,
ever
be the first guy to stop clapping.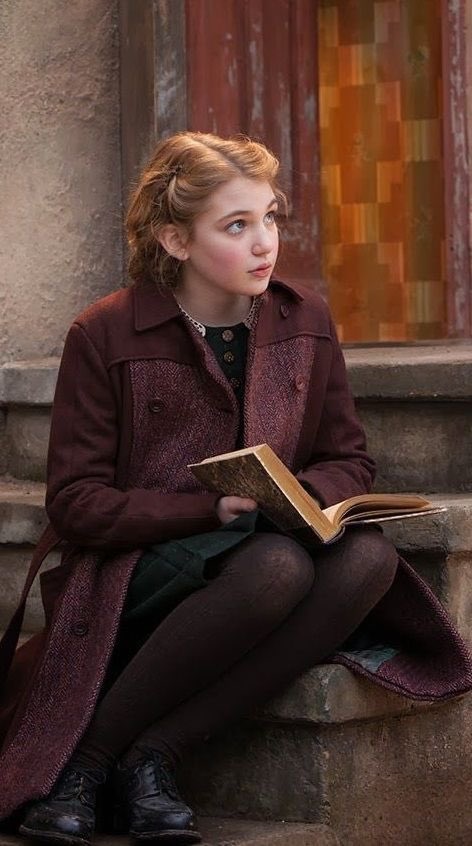 Standing Athwart History Yelling 'STOP!' Isn't Working
63 I am currently reading the most eye opening and important book filled with citations that I have ever read. This is a must read.

The Transgender-Industrial Complex by Scott Howard

Posted by: Patrick Bateman's Video Tape Return Service at March 21, 2021 09:40 AM (Y8OTr)
I wish The Transgender-Industrial Complex was more readily available. But there is no ebook version, only hard cover, and the price is > $45.
Wait.
OK, so I just went to the publisher's site. The paperback edition is available for $25 with free shipping within the US. They also claim that Amazon has banned it, only it appears to be still available. So I don't know. Whatever the case, ordering direct from the publisher seems to be the better deal.
In his debut book, Nebraskan author Scott Howard exposes the actors financing the institutionalization of transgenderism. Behind the medical research into gender transitioning of children, ubiquitous pride parades, and Drag Queen Story Hours is a lot of money. Sex education, the homosexual and feminist precursor projects, and the global propaganda are all pushed and paid for by very wealthy and well-connected people with motive and will. Howard demonstrates that the transgender phenomenon is far from the "grass-roots movement" some of its advocates would have the public believe.

Impeccably sourced and researched, The Transgender-Industrial Complex pulls the mask off the complex network of influential groups responsible for this inhuman project. Howard takes a deep dive into the murky depths of the Big Money behind Big Gay, exposing how the concept gained such recognition as well as the goals of the people behind it. At once wide-ranging and specific, advanced and accessible, The Transgender-Industrial Complex is essential reading for anyone who wants to understand why every institution with power, and a great many without, are uniform in their inversion of reality, their religion of lies, and their commitment to all that is ugly, broken, and foul.
Let us compare & contrast: the homosexual rights movement went from "Please stop beating us and throwing us in jail" to "We'll beat you up and throw you in jail if you don't bake us a wedding cake" in about 50 years. But this transgender thing got ramped up and jammed down our throats in about 5 years. That's, like, warp speed. I, for one, would like to know how it happened so fast.


Who Dis: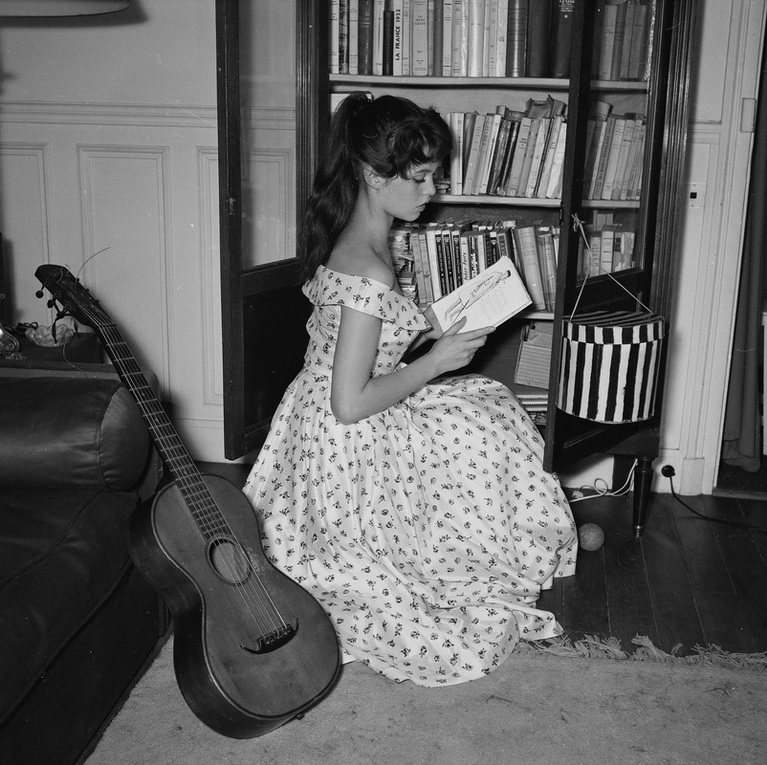 (Last week's 'who dis' was
Wolverine
Hugh Jackman
.


Books By Morons
One of my acquintances, Federalist author Laura Fleming, has a son whose books I've mentioned before. His latest book is being published by 'ette Gunnar Grey's Dingbat Publishing ("Quality entertainment that doesn't take itself too seriously."). The book is an urban fantasy titled The Lesser One:
Forty years ago portals opened all around the world, leading to dungeons with dangerous monsters inside, monsters that can escape into the real world and do incredible damage. At the same time, people began manifesting spirits that allowed them to fight back.

Markus Red just manifested his spirit and it's a weak one, the weakest one there is. But he squeezes into the position of Adventurer and is sent to Ixtham Academy, where he'll learn to fight those monsters and destroy the dungeons invading New York City. He is on the lowest rung, but he soon finds an ally in Dr. Barrimore, an eccentric scientist with views that no one else seems to take seriously.

Together the two of them work on a project that will change everything Markus is. But will surviving at the bottom give him the power and courage he'll need to make it to the top?
So it sounds kind of like Dungeons and Dragons meets Harry Potter. The Kindle version is $2.99. It is also available in paperback.
___________
I have mentioned lurking moron author James Y. Bartlett's Golf Mysteries (Death in a Green Jacket) on several occasions previously. He informs me that he is about to release
...a Hacker Box Set edition: the four Hacker mysteries each set at one of golf's major championships. In honor of the upcoming Masters (April 8-11), I'm running a very special discount deal: you can pick up the box set of four novels for just $5.00 (regular box set price will be $9.99). Offer is good until the last putt drops at Augusta National on Sunday evening, April 11. The box is available on Amazon, B&N, Apple, Google and wherever ebooks are sold.
For a complete list of retailers, go here. The box set is available for pre-order now and will be delivered on April 8th.
Also:
I have also recently published a book that has nothing at all to do with golf, except it is set in Scotland! Year of the Sheep is my historical novel about the Highland Clearances. My elevator pitch calls it "Like Braveheart, except the lassies do all the fighting!"
The historical setting for this is something called the Highland Clearances, which I had never heard of before. In an over-simplified nutshell, many large landowners in northern Scotland evicted tenants that had been living on their land for centuries to make room for more profitable sheep-farming. The evictions went on for decades.
From the Amazon blurb:
Scotland 1805

The landlord has decreed that the people of the straths and glens must leave their homes to make way for the coming of the blackface sheep and their herders. The people of the glens, who have lived peacefully there for almost a thousand years, do not want to go.

That was the central conflict of the Highland Clearances, a sad period in Scottish history. James Y. Bartlett's sweeping historical novel about the Clearances in Sutherland in Scotland's Far North, focuses in on one important—and historically accurate—fact:

Both the landlord and the people being told to leave were women.
Well, what happened to the men? The author explains:
[A]ll the men had been drafted into the army and sent to Europe to fight Napolean. And some women in some of those villages (historical fact) fought back against the eviction orders. With sticks and stones. But they fought.
So that's the story. Plus a smidgen of magick and faeries and folk tales.
Available in hardback, trade paper and e-book, details here. There doesn't seem to be am Amazon link, but that's here.


They Don't Publish Books Like This Any More: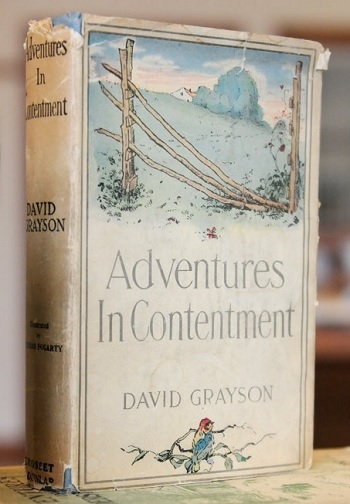 Moron Recommendations
A lurker e-mails:
My sister recently self published her first novel "Attercoppe Hall" which is about the creation of the Bayeux Tapestry and the individuals involved. What to say about it... Historical events! Devious villains! Manipulated individuals of a mad bishops goal to become Pope! Saints! Sinners! Spoons! Redemption?!?
Here is the blurb from the author's web site:
Inspired by the embroidery known as the Bayeux Tapestry, Attercoppe Hall is a novel which explores the mysteries that have been hidden in its threads for nearly a thousand years. Why was it commissioned by Bishop Odo, brother of William the Conqueror? Why is such a violent depiction of Norman invasion so riddled with griffons and drakes and smiling horses and men pressing shushing fingers to lips? What is the meaning behind the shocking scene labeled — WHERE A CERTAIN CLERIC AND ÆLFYGA — ? And why is the end of this two hundred and thirty foot long embroidery missing?

Attercoppe Hall is the story of a Norman bishop who will stop at nothing to seize the papacy for himself...

It is also the story of how an aged English prioress, who happens to descend from Viking seiðrs, sees into the future and carefully plots the bishop's undoing. Set against the backdrop of a culture that is being forcibly erased, Attercoppe Hall is ultimately a tale of how an embroidered length of linen becomes a treasure for the ages.
Wait, I've heard that word "attercop" before. Bilbo uses it when he's trash-talking those giant spiders in Mirkwood who have captured his dwarf companions. "And attercop, of course, is insulting to anybody" is Tolkien's line. It's just an old English word for spider.
The Kindle edition of Attercoppe Hall is only $4.99. It is also available in paperback and as an Apple e-book.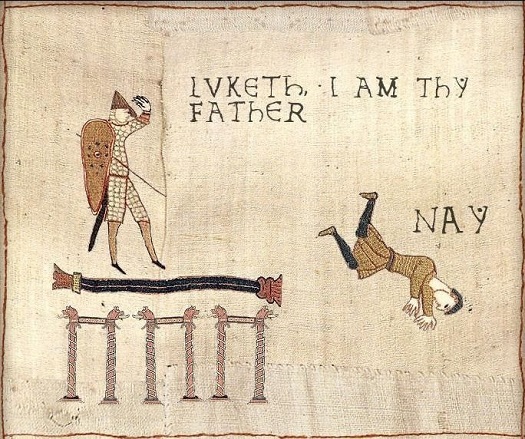 Not The Bayeux Tapestry
___________
(Mostly) lurking moron bensdad00 offers his review of the Crimean war history book, The Reason Why: The Story of the Fatal Charge of the Light Brigade, by which you'll see how easy it is to think of war as an enterprise conceived of by the insane, planned by the ignorant, and carried by the incompetent:
The war is a Near East boondoggle no one wanted sparked by obscure religious disputes (sound familiar?) and half a dozen instances described in the campaign will make you laugh out loud - i.e. the British commander who heads out with his staff for a better view of a battlefront and ends up obviously on a hill behind enemy lines, only avoiding capture or death because the enemy couldn't believe it wasn't a trap of some kind. Or the fleet of hundreds of ships crammed with thousands of sailors that sailed from port - - without a destination.

Combine this with the British gentry class's complete contempt for working men with actual skills (prejudice against soldiers with decades of experience because they served in India was rampant) and it's disheartening that despite how much things have changed they still remain the same.
'War is crazy' has been done before in books such as Catch-22, and M*A*S*H, but the reality is always far worse.
___________
Well, here is a book that is sadly OOP and deserves not to be: What Makes You Think We Read The Bills? by (then retired) H.L. "Bill" Richardson, long time California state senator (1966-1989) and founder of the firearms Gun Owners of America. According to the Amazon blurb,"this book of legislative political tales is not only instructive, it is hilarious." And I assume hilarious in a black humor sort of way.
One of his quotes: "I'm not one to argue that politicians don't deserve their fair share of the blame, but I'm convinced the problem is greater than just the quality of the men we elect. I believe the major hang-up is that we have completely forgotten the job description of what an American politician is supposed to do. We have concentrated too much on the character and personality of the candidate and have misunderstood the task that we have assigned to our elected leaders." He went on to explain how and why many of the personalities of people elected to legislature guarantee failure, and also why the current execution of political processes will cause those elected to tend to fail. One big component missing from the work: He left it up to the reader to determine courses of action to remedy the failings.
Unfortunately, being OOP, copies of this book are not cheap. Prices range from $20 and up. Abebooks isn't much better.
(h/t to lurker SPinRH_F-16 for the review)
___________
So that's all for this week. As always, book thread tips, suggestions, bribes, insults, threats, ugly pants pics and moron library submissions may be sent to OregonMuse, Proprietor, AoSHQ Book Thread, at the book thread e-mail address: aoshqbookthread, followed by the 'at' sign, and then 'G' mail, and then dot cee oh emm.
What have you all been reading this week? Hopefully something good, because, as you all know, life is too short to be reading lousy books.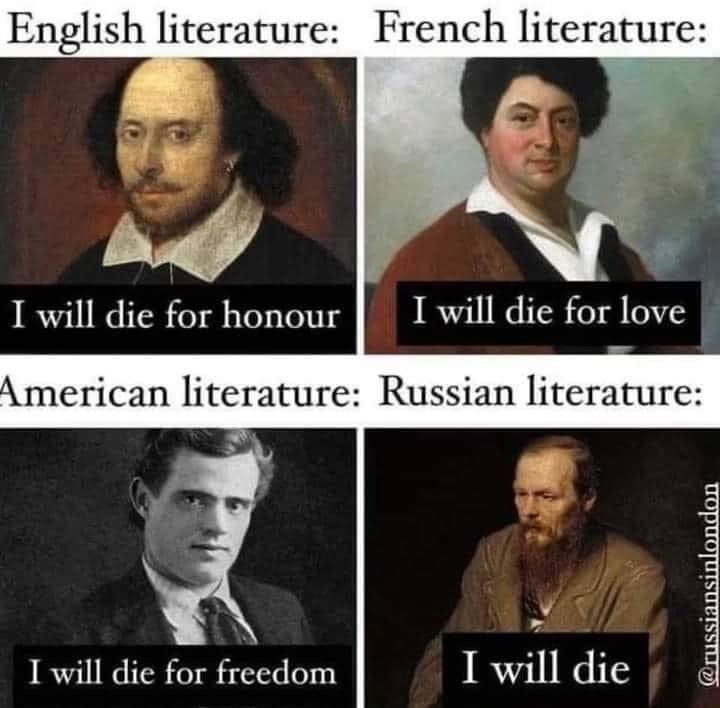 posted by OregonMuse at
09:00 AM
|
Access Comments