« Gun Thread: Sunday Evening Edition! [Weasel]
|
Main
|
The Morning Report - 3/22/21 [J.J. Sefton] »
March 21, 2021
Sunday Overnight Open Thread (3/21/21)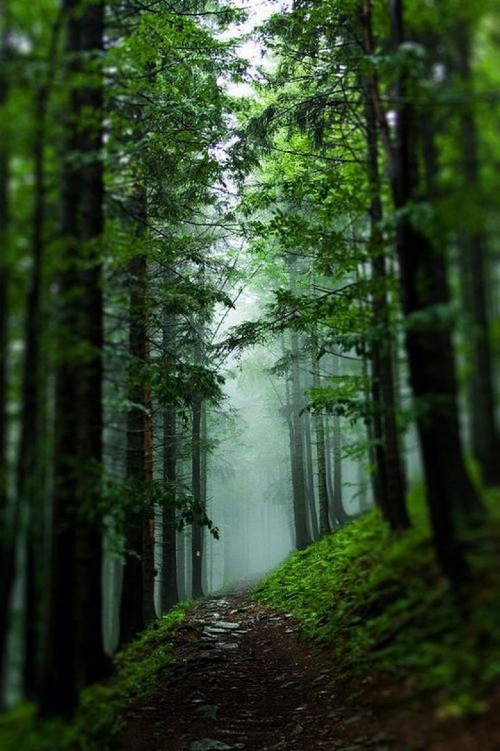 ***
The Quotes of The Day
Quote I

"A couple months ago, the biggest driving factor that we saw affecting gas prices were those increasing crude oil prices. Recently, we've seen more of a supply and demand factor take over into really what's pushing our gas prices higher," Megan Cooper, a spokesperson for AAA
Quote II

"This owner has continued to willfully violate the state's food laws, public health orders, and the order of the court—a dangerous act that may have exposed dozens of diners and employees to the virus following the discovery that one of Marlena's customers tested positive for the virus within two days of eating there," Michigan Attorney General Dana Nessel
Quote III


This is what happens to a great country when its president is so frail, a gust of wind can knock him over — three times. John Nolte
Quote IV

"He's lying because he doesn't think we are smart enough to make decisions. His fear is if the vaccinated quit wearing the mask, the unvaccinated will say what the hell, I'm not wearing a mask either," Sen. Rand Paul (R-KY)
***

Ethical porn. Leave it to the Goop broad.

Actress Gwyneth Paltrow has been accused of betraying her principles as a cheerleader for the MeToo movement by advocating the use of porn films.

Writing on her Goop lifestyle website, she says: 'The first time you watch porn that genuinely and deeply arouses you is akin to the moment you have sex with another person and experience an elation that makes you think, "Oh, so this is what sex can be.'''

The 48-year-old mother-of-two adds: 'If you haven't checked what's available in a while, you might be pleasantly surprised.'
***

Paul Joseph Watson NSFW-Language
***
Reason #29 why I won't be cruising anytime soon.

Royal Caribbean Only Accepts Vaccinated Passengers On Next Caribbean Cruise

SUNDAY, MAR 21, 2021 - 12:05 PM
Royal Caribbean International is taking a page from the airlines and implementing a COVID passport for all passengers and crew on their next sailing in the Caribbean in June. But here's the kicker: all passengers and staff must be vaccinated before entering the vessel.
***
***

My guess is you didn't hear much about these stories this weekend. Aaugh! A Brief List Of Official Russia Claims That Proved To Be Bogus

The Office of the Director of National Intelligence (ODNI) has released a much-hyped, much-cited new report on "Foreign Threats to the 2020 Elections." The key conclusion:

We assess that Russian President Putin authorized, and a range of Russian government organizations conducted, influence operations aimed at denigrating President Biden's candidacy and the Democratic Party, supporting former President Trump, [and] undermining public confidence in the electoral process…

The report added Ukrainian legislator Andrey Derkach, described as having "ties" to "Russia's intelligence services," and Konstantin Kilimnik, a "Russian influence agent" (whatever that means), used "prominent U.S. persons" and "media conduits" to "launder their narratives" to American audiences. The "narratives" included "misleading or unsubstantiated allegations against President Biden" (note they didn't use the word "false"). They added a small caveat at the end: "Judgments are not intended to imply that we have proof that shows something to be a fact."

As Glenn Greenwald already pointed out, the "launder their narratives" passage was wolfed down by our intelligence services' own "media conduits" here at home, and regurgitated as proof that the "Hunter Biden laptop story came from the Kremlin," even though the report didn't mention the laptop story at all. Exactly one prominent reporter, Chris Hayes, had the decency to admit this after advancing the claim initially.
***

Hmmm? Quite the dilema. Write The ONT or make $2,400.00?
Doom-scrolling getting you down?

Put the phone away for an hour. Or, better yet, make it 24 hours -- you might just get $2,400 out of it.
Reviews.org, a company that tests home services and products, is holding a 24-hour digital detox challenge. They'll pay their chosen challengers over two grand to survive a whole day without screens.
"If you've got the desire to ditch your devices for a day but still need to get paid, this is the perfect opportunity for you," the company wrote on its website where aspiring digital detoxers can go to apply.
***
And this is reason #17 why law abiding citizens are fed up with government.

Couple buys Riverside dream home, but seller refuses to move out in eviction moratorium loophole


RIVERSIDE, Calif. - When Tracie and Myles Albert purchased a beautiful four bedroom house in Riverside, California they never realized that at the end of escrow the seller would suddenly refuse to give up the keys and leave.

"It's just draining, emotionally and financially," says Tracie. On January 31, 2020, the couple purchased the home. More than a year later, they still haven't been able get inside their property. Chris Taylor is the Real Estate Agent who sold the house to the Alberts from a man who wanted to sell immediately.
***

So what is the Jenner/Kardashian clan up to now? Charity begins at home and not on social media.

People are roasting Kylie Jenner after she asks fans to crowdfund for her makeup artist's surgery after car crash
'Sis how about you GO FUND HIM.'

While we are on the topic of "influencers".

YOUNG FEMALE TWITTER STAR TURNS OUT TO BE 50-YEAR-OLD MAN USING DEEPFAKES
THE MAN USED FACEAPP TO TRANSFORM INTO AN ATTRACTIVE YOUNG WOMAN.

You might want to double check that influencer you just followed on Twitter — they might actually be a deepfaked persona.

Or at least that was the case with Twitter user @azusagakuyuki, who tricked followers into thinking they were a young female motorbike enthusiast but actually turned out to be a 50-year-old Japanese man named Zonggu using deepfake technology, according to the BBC.

The man behind the Twitter account came clean to his deceptions on a Japanese TV show Monday Late Show, saying he used the FaceApp and other editing tools to create his female persona. Here's an image from the program of the fake Zonggu and the real Zonggu side by side:

***SNORT***
***

Living in a castle? Cool! Living in a castle in Connecticut? No thanks, I think I'll pass.

This Creepy But Beautiful Gothic Castle Is For Sale And Could Be Yours For $45 Million

Owning your very own castle is something most of us have dreamt of having in our lifetime. Standing on a balcony looking out over our sprawling piece of land, it's a dream most of us will never, ever attain. If you have enough money though, you really can own your own castle. There are plenty of them out there, and you would be surprised at how cheap they go for sometimes. Well if you have $45 million burning a hole in your pocket, you would check out this creepy suburban Connecticut castle. It has a very unique, and even weird back story. Take a step inside this crazy suburban Connecticut castle and see what $45 million will buy you.

Well, here it is. A castle built in a quiet Connecticut suburb. It would not have been my first choice of location.
***

Good old Vlad. He has a sense of humor and in his own way goes to Biden, LOLGF.

Russian President Vladimir Putin took to the Siberian forest in an outing with Russian Defense Minister Sergei Shoigu to highlight his physical prowess in contrast to the obvious weakness of U.S. President Joe Biden, who most see as illegitimately installed in office.

Russian President Vladimir Putin and Defense Minister Sergei Shoigu are spending the weekend in a Siberian region, where they are riding an off-road vehicle and are walking in the taiga, Kremlin Spokesman Dmitry Peskov told reporters on Sunday, wrote Russian state news agency TASS.

"Vladimir Putin together with Defense Minister Sergei Shoigu are spending the weekend in the Siberian Federal District," Peskov said, noting that soon the presidential press service would release videos and photos made during this trip.

The defense minister also showed the president his workshop, where he is making wooden crafts.
***
The ONT Musical Interlude
On this day: 21 Mar 2006
Three South African women whose father, Solomon Linda, wrote 'The Lion Sleeps Tonight' in 1939, won a six-year court battle that gave them 25 per cent of all past and future royalties from the song. Linda who was a cleaner at a Johannesburg record company when he wrote the song, received virtually nothing for his work and died in 1962 with $25 in his bank account. The song had been recorded by Pete Seeger (as 'Wimoweh'), The Kingston Trio, The Tokens, Karl Denver and R.E.M. and was featured in the Disney film The Lion King. It was estimated that the song had earned $15 million for its use in The Lion King alone. via thisdayinmusic.com
&&&
On this day: 21 Mar 2008
A five-year legal row over the use of The Beach Boys name was settled by two former members of the group. Mike Love had argued he was the only person allowed to perform under the name of the band and sued Al Jardine, whom he claimed was appearing as an unlicensed Beach Boys act. Mr Jardine's lawyer said "a friendly settlement" had been reached that allowed them to focus on the talent and future of this American iconic band. via thisdayinmusic.com
***
Only an 8-pack? Genius Award Winner. 1st Runner Up.

Drunk, CrimeDUI Suspect Had Vodka Stash Under Bra
Eight-pack of booze found by police following woman's bust

MARCH 19--After transporting a Florida Woman to jail following her arrest on DUI charges at a McDonald's drive-thru, cops discovered that she had an eight-pack of vodka stuffed in her bra, according to an arrest report.

Responding to a 911 call about a "drunk female that is driving all over the drive thru," police Monday night found Brandi Stanley, 31, behind the wheel of a Pontiac SUV idling outside the McDonald's in Lady Lake, a town about 60 miles from Orlando.

Stanley, who had been eating in the vehicle, smelled of alcohol, had glassy eyes, and her face was flushed, an officer noted. Additionally, when Stanley exited her car at the cop's request, she swayed from side to side.

After refusing to perform field sobriety tests, Stanley was handcuffed and placed in the rear of a police car. En route to jail, Stanley reportedly uttered, "Just take me home, let's forget this" and "I'm so stupid I should know better."

Upon arriving at the county lockup, Stanley "continued to yell and scream" at cops, resulting in "several deputies assisting in removing the defendant from the vehicle."
***
I wonder why she can't bring her boyfriend home to meet the folks. Genius Award Winner.

A U.S. Customs and Border Protection officer is under federal investigation for allegedly smuggling methamphetamine and suboxone into a Washington State prison for her boyfriend, a member of the Rollin' 60s Crips street gang who is serving 69 years for shooting and killing a homeless man at a Seattle bus shelter, according to an FBI search warrant application obtained by The Daily Beast.

Officer Melissa Mesa, who has yet to be charged with a crime, is accused of sneaking the illicit substances into Washington State's Clallam Bay Corrections Center at the request of her alleged love interest, Say Keodara. The two reportedly met through Mesa's son, who had previously been locked up at the same facility, the document states.
***

Bonnie O'Reilly is a wonderful woman and Tonight's Feel Good Story of The Day.


Mother of NHL Hockey Star Donates Kidney to Ice Rink Manager Who Kept Her Kids Out of Trouble

To make it in any professional sport takes skill, determination, and practice. Having someone who believes in you and goes out of their way to help can be the difference between living the dream or hanging up your skates.

Throughout the many years that Graham Nesbitt managed the local skating arena in Seaforth, Ontario, he routinely went above and beyond the call of duty—opening the rink early, staying late, and even in the face of snowstorms—to ensure neighborhood kids could get in as many hours on the ice as possible.

No-one is more aware of or as grateful for Nesbitt's dedication than Bonnie O'Reilly. Her two sons, Ryan and Cal, who skated under Nesbitt's watchful eye, both went on to play in the NHL.
***
Weekly commenter stats for week of 3-21-2021

Top 10 commenters:
1 [504 comments] 'TheJamesMadison, paying for my sins on the Scorsese streets' [70.75 posts/day]
2 [399 comments] 'garrett'
3 [397 comments] 'JT'
4 [372 comments] 'Sponge - Saying Ashli Babbitt'
5 [358 comments] 'Skip '
6 [339 comments] 'Christopher R Taylor'
7 [337 comments] 'Tonypete'
8 [335 comments] 'Harry Paratestes'
9 [326 comments] 'Rodrigo Borgia'
10 [311 comments] 'Sebastian Melmoth'
Top 10 sockpuppeteers:
1 [255 names] 'Bishop Ralph of Shrewsbury' [35.80 unique names/day]
2 [131 names] 'BifBewalski - '
3 [56 names] '18-1'
4 [47 names] 'Cicero (@cicero43)'
5 [45 names] 'Duncanthrax'
6 [33 names] 'torabora '
7 [30 names] 'Sponge - Saying Ashli Babbitt'
8 [27 names] 'Notorious BFD'
9 [26 names] 'Jak Sucio'
10 [22 names] 'Bete
***
Tonight's ONT has been brought to you by Obsession.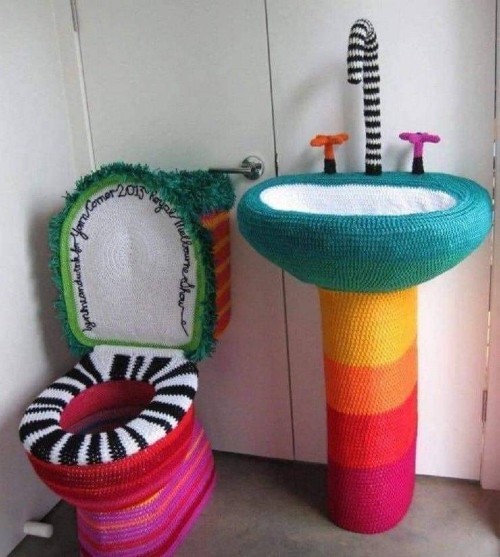 Notice: Posted with permission by the Ace Media Empire and AceCorp, LLC. ONT tips, loose change, drink tokens, burner phones and your Kamala "The San Francisco Headhunter" pool date to petmorons at the gmail dot com.

posted by Misanthropic Humanitarian at
10:00 PM
|
Access Comments