« Mid-Morning Art Thread
|
Main
|
Jordan Fuchs, the Media Attention Whore Suspected of Leaking Fake Trump Quotes to Washington Post, Later "Confirmed" Her Own False Quotes to Another Media Outlet »
March 18, 2021
The Morning Rant - Misanthropic Edition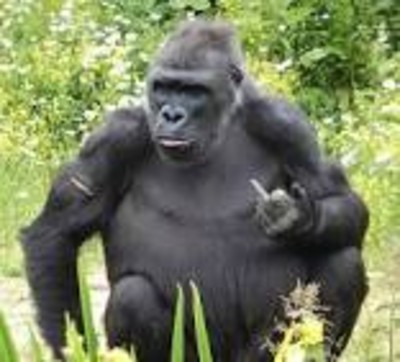 ***

CBD is away on assignment and I graciously volunteered to post this morning.

We rant about our national politics. We rant about our state politics. We rant about our big city politics. What about townships? What about a small township of approximately 1,500 residents? Small towns are no different than the big boys except for the size of the checks they write and the amount of taxes they collect.
Giving money and power to government is like giving whiskey and car keys to teenage boys. P. J. O'Rourke
***
A friend of mine contacted me about his place of residence. It seems two years ago the Town's elected officials attempted to pass a "Consumption Tax" on most of the townships businesses and services (Basically anything that is subject to state sales tax). It was shot down overwhelmingly.
He recently received a 2 sided mailer from the town board once again encouraging a "Yes" vote for the latest "Consumption Tax" referendum upcoming in April. Of course if you don't vote yes we will have to raise other taxes or take out a loan. The flyer stated they would increase their coffers an additional $250,000 if the vote was "Yes". It should be noted that the flyer stated they have a wish list of projects of 2.3 million dollars they could possibly accomplish in the next 5 years with that "Yes" vote.
My friend shared with me the mailer and the letter he sent back to the town. He signed his name with address.
Some of his concerns were was the mailer legal and if how much did it cost the tax payers. The town president responded to him by addressing the letter as "Dear Sir". At least a generic letter from a congressman uses the constituent's name. The cost was not addressed and because the town board agreed to send it, it was legal. Spending tax dollars because you don't have enough money. Of course my friend asked the board what they had done in the past two years to curb spending. Crickets.
The resident asked in his letter what did the local Chamber of Commerce have to say about the proposed tax. There was no response to what the Chamber said but the town president did write this to him, "If anyone is against the Consumption Tax they can simply choose to not participate in paying the tax by not buying a taxed item, or shop where there is no Consumption Tax." I won't tell you what my friend said to that.
And then these elected officials wonder why their residents travel to other municipalities or shop online. Federal, state or local, elected officials have an insatiable appetite for your money.

posted by Misanthropic Humanitarian at
11:00 AM
|
Access Comments