« Quarantine Cafe: Another St. Patrick's Day in Government-Enforced Isolation Edition
|
Main
|
The Morning Report - 3/18/21 [J.J. Sefton] »
March 17, 2021
Wednesday Overnight Open Thread (3/17/21) No, I'm Not Irish But My Dogs Are Edition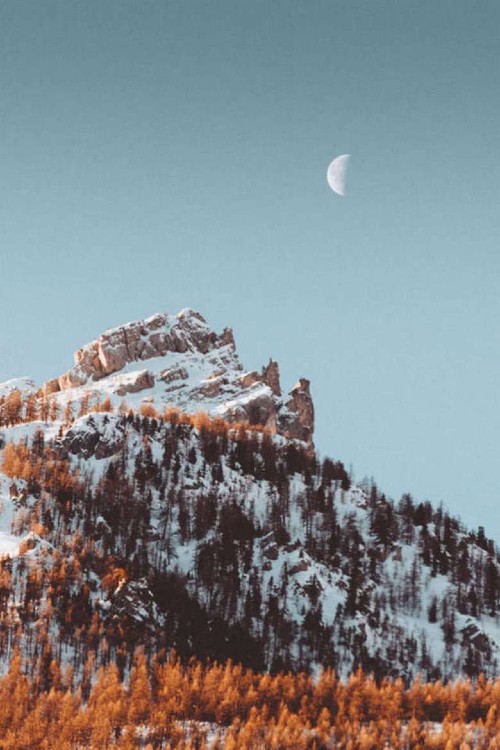 ***
The Quotes of The Day
Quote I

Now, a year on, the thinking people who rejected that bull****, myself included, were proved right in that all these "measures" not only didn't save lives they took lives by the tens of thousands along with destroying both the economy and economic futures for every single kid in school. Even so-called "winning" Governors like DeSATAN screwed the kids in Florida out of their 2020 Spring quarter, remember? In most states they're still being screwed. Karl Denninger
Quote II


"It was exciting to hear the site contains something of real significance, but the cost of the investigation is going to cost me around £15,000 (about $26,000) and has delayed the bungalow,"Charles Pole
Quote III

"And the ultimate goal is to have every car manufactured in America be electric by 2030, and every car on the road be clean by 2040."Sen. Chuck Schumer (D-NY)
Quote IV

"The Court has determined that only Colorado state (or federal) law can prohibit the possession, sale, and transfer of assault weapons and large capacity magazines," Colorado state judge Andrew Hartman
***

You will be made to care and accept the homosexual lifestyle.

Fischer is described as "the Captain America of the Railways — a fearless teen who stepped up to protect fellow runaways and the unhoused. Marvel Comics is proud to honor Pride Month with the rise of this new LGBTQ+ hero."

The limited series is titled The United States of Captain America and follows "Steve Rogers teaming up with Captain Americas of the past — Bucky Barnes, Sam Wilson and John Walker — on a road trip across America to find his stolen shield. Throughout the group's journey, they'll discover everyday people from all walks of life who've taken up the mantle of Captain America to defend their communities." The series is written by Christopher Cantwell with art by Dale Eaglesham.
***
There are rules for the "Elite" and then there are rules for the rest of us.
Climate czar John Kerry was caught not wearing his mask while reading a book on an American Airlines flight in lieu of a Centers for Disease Control and Prevention (CDC) mandate requiring masks on flights.

The photo, which was first posted by conservative outlet the Tennessee Star, shows the former secretary of state wearing his mask hanging off one ear as he reads a book in first class.

Fox News confirmed the photo's authenticity with the passenger, who wished to remain anonymous. The passenger shared a photo of his boarding pass with Fox News to confirm he was on the flight.
Democratic Senator Tom Carper touted his ability to hold a hearing from an Amtrak train Wednesday morning on his way from Delaware to Washington, D.C., after a series of travel mishaps.

But the senator isn't wearing a mask, which is a violation of federal law and Amtrak's policies. There are no exceptions to the mask mandate for senators hosting hearings or for individuals who have been vaccinated.

I'll be traveling in the next few weeks. I know one thing, I won't be dining at Legends Diner in Denton, TX.

Customers at Legends Diner in Denton are met with a new pink sign on the door when they visit the breakfast spot: "Our new surcharge," the sign says: "$50 if I have to explain why masks are mandatory" and "$75 if I have to hear why you disagree..."

Co-owners Wayne and Kat LaCombe are asking their customers and employees to continue to wear masks even though the mask mandate lifted in Texas on March 10.

Let's see here. I can't spread the virus or get the virus while my mask is down eating your overpriced food. But, I will prevent all death, destruction and mayhem by wearing it when I'm done chowing down? LOLGF.
I guess I'll have to wear my mask while traveling. Since I am an American citizen. Now, if I had been some illegal, I wouldn't.

Democrats Block Legislation Requiring COVID Tests For Illegals And Migrants

What's so bad about testing illegals and migrants? The same Democrats want U.S. citizens locked down and wearing masks, yet, not for those at our borders?

Democrats Block GOP Bill to Test Illegal Immigrants for Coronavirus

Democrats blocked a bill sponsored by Rep. Mariannette Miller-Meeks (R-IA), which would require the federal government to test all illegal immigrants for coronavirus.

Republicans introduced a motion to block the previous question on a piece of legislation Tuesday tht would allow for the consideration of Miller-Meeks' legislation, the Requiring Every Alien to Receive a COVID-19 Test (REACT) Act. This bill would mandate that the Homeland Security Department (DHS) test all migrants crossing the border illegally that the DHS releases into the country.

Miller-Meeks' office noted that, as of March 8th, the federal government released 185 migrants into Brownsville, Texas, who have tested positive for the coronavirus. The Iowa conservative's office also said that current law does not require the Customs and Border Protection (CBP) or Immigration and Customs Enforcement to test illegal immigrants for coronavirus.

Miller-Meeks said on the House floor Tuesday night:

I realize this is Ace's house and I have to be careful...........
***
I say we abolish St. Patrick's Day. Patrick was neither Irish or a saint.

Did you know that St. Patrick wasn't Irish?

He also wasn't, technically, a saint. He wasn't officially canonized because he lived and died before the Catholic Church had laid out the system for doing that.

This isn't an episode of the insufferable Adam Ruins Everything. He does, by the way. Don't watch that show.

I'm not here to ruin anything, just to unpack some things. Let's just assume he's a saint, as he deserves it.

Patrick was born (maybe given the name Maewyn) in 5th-century Britain. Or maybe Scotland or Wales.

Anyway, he's not Irish, and not even Patrick. Let's say he's British just for the sake of the story.

He first goes to Ireland not by choice, but by force.

Some Irish capture Maewyn and whisk him away as a slave.

That disrupts current woke and New York Times narratives by many centuries.

The British slave Maewyn in Ireland dreams of running away, as would most if not all forced laborers, and also grows deeply in his Christian faith.
And while we are at bursting bubbles and myths: Corned beef and cabbage is not really Irish.
***

I found this in my email today. Grifters of every gender have to grift............
Fellow Conservative,

This is an all-hands-on-deck moment for conservatives.

That is exactly why I launched Stand For America PAC in January, and why I am hoping you will become a part of the incredible momentum to take back the U.S. House and Senate in 2022.

Joe Biden and the Democrats have proven to be the party of censorship and government control.

We can't stay silent. Just take a look at what they have done so far:

One far-left executive order after another (30+ in Biden's first week alone)

A push to cement the Left's grasp on power via D.C. statehood and H.R. 1: a federal takeover of our elections that would increase the potential for fraud.
Thousands of conservatives have already joined STAND FOR AMERICA PAC. We're off to an incredible start, but the work is just beginning.

And I need you by my side.

Here's the reality …

Nancy Pelosi is clinging to a razor-thin majority in the House of Representatives.

Meanwhile, in the U.S. Senate it's 50-50 with Kamala Harris as the tie-breaking vote, and in 2022, there are 14 Democrat and 20 Republican seats up for reelection.

The reason it's so close is because the American people rejected the extremely liberal agenda put forward by the Democrats in the 2020 election. There was no "blue wave" … quite the opposite.

Now, Joe Biden and the Democrats are pushing forward with their liberal agenda, ignoring what voters want.

It's up to us to make sure voters know what is going on and, above all, to give them an alternative at the 2022 ballot box.

That is why I am asking for your support of STAND FOR AMERICA PAC.

Because your donation of $45, $75, or even $100 right now provides the resources we need to recruit, train, and financially support strong conservatives to take back the House and Senate.

As I said, Joe Biden and his progressive team in the White House wasted no time unleashing their far-left agenda by executive order …

Canceling the Keystone XL pipeline and freezing energy development (jeopardizing thousands of jobs and showing weakness to bad actors, like Russia, who are thrilled to see a decline in America's energy independence)

Rejoining the World Health Organization (but demanding no accountability for its cover-up of China's role in spreading COVID-19), rejoining the absolute disgrace that is the U.N. Human Rights Council, and rejoining the Paris Climate Agreement

Blocking border wall construction and ignoring our broken immigration system
These policies will have a real, lasting, and negative impact on our country – and all this is just the tip of the iceberg when it comes to the Democrats' liberal agenda.

We don't have a moment to spare – which is why I'm asking you to support STAND FOR AMERICA PAC by contributing $35 or more to win back the House and Senate in 2022.

We want Democrats – especially those on the 2022 ballot – to see the size, scope, and speed of our movement. We want to make sure Pelosi and Schumer don't have the votes to do what they want to do.

Relief from their far-left agenda will only be successful at the ballot box, which is why I need you to join me today.

Can I count on you to rush your donation to STAND FOR AMERICA PAC right now?

Time is key.

Thank you for your support and standing with us in this mission.

My very best,
Nikki R. Haley

I tell you what Nikki, if you publicly pledge to spend a shitton of cash to go after McConnell, Thune, Romney, Coryn to name just a few, I might send you a Jackson. Until then, blow me.
***

So about those self-driving cars, there are a few bugs to work out yet.

EATON COUNTY, MI – A Tesla on autopilot hit a Michigan State Police car early Wednesday morning, officials confirmed.

The MSP car was parked with its emergency lights on while investigating a car-deer crash at 1:12 a.m., March 17 on I-96 near Waverly Road in Eaton County, when the Tesla hit it, police said.

The Tesla was on autopilot and failed to move over, hitting the patrol car, police said.

The autopilot function means the car can "steer, accelerate and brake automatically within its lane," per Tesla's website. It does not make the vehicle autonomous and requires supervision, per the website
***
The ONT Musical Interlude
(H/T JT)
&&&
Born on this day: 17 Mar 1951
American guitarist and songwriter Scott Gorham Thin Lizzy, who had the 1976 hit single 'The Boys Are Back In Town' and the UK No.2 album Live and Dangerous. Gorham joined the band at a time when their future was in doubt after the departures of original guitarist Eric Bell and his brief replacement Gary Moore. via thisdayinmusic.com
(H/T Isophorone Blog)
***

Penis man is now Genius Award Winner.

"Penis Man" sprang up as an unlikely counterculture hero last year, after a mystery graffiti tagger began spray-painting those two iconic words on prominent local buildings, including Tempe's City Hall.

But now it's time for the Phoenix man behind the virile vandalism to pay the bill.

Dustin Shomer, a 39-year-old student of the Japanese language with some offbeat political ideas, was sentenced this week to three years of supervised probation and ordered to pay $8,000 in restitution for the damage. A deferred, four-month jail sentence will be erased from the sentence if he completes 500 hours of community service, according to the terms of a plea deal he signed in December
***

What can Brown do for you? Save your life for starters. Tonight's Feel Good Story of The Day.

Two UPS truck drivers recently saved a man's life following a semi-truck versus pedestrian accident that happened in Tonopah, Nevada.

UPS drivers Julie Jefferson and Spencer McVay say they were driving along a rural stretch of highway in Nevada when they saw a man pinned underneath his own jackknifed semi-truck.

Realizing the man was bleeding out from a severed limb, Jefferson and McVay used the man's belt to apply a tourniquet before moving the vehicle off of him.

"It was horrific," said McVay, "I was doing everything I could not to cry."

"He was panicking when I got there," said Jefferson, "I got right in his face, held his hand and kept talking to him."

The UPS drivers kept the man calm, awake, and warm in the cold 30-degree temperatures until first responders and a flight crew arrived.
***
Tonight's ONT has been brought to you by Footwear By Garrett.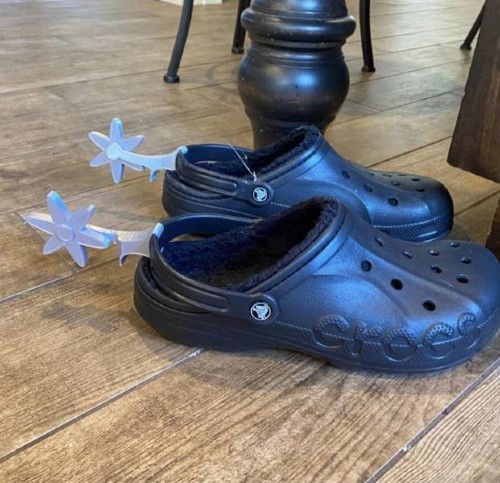 Notice: Posted with permission by the Ace Media Empire and AceCorp, LLC. Complaints? You are graciously requested to submit them to Dewey, Cheatem & Howe, S.C.

posted by Misanthropic Humanitarian at
10:08 PM
|
Access Comments