« Re-Education Camp Cafe: KangaRUCKUS Edition
|
Main
|
The Morning Report - 3/12/21 [J.J. Sefton] »
March 11, 2021
The ONT Has Always Been At War With The EMT
Good evening Horde, how's the world treating you? The mask "mandate" ended yesterday (although many people, myself included, have been ignoring it for months now). What's new in your part of the world?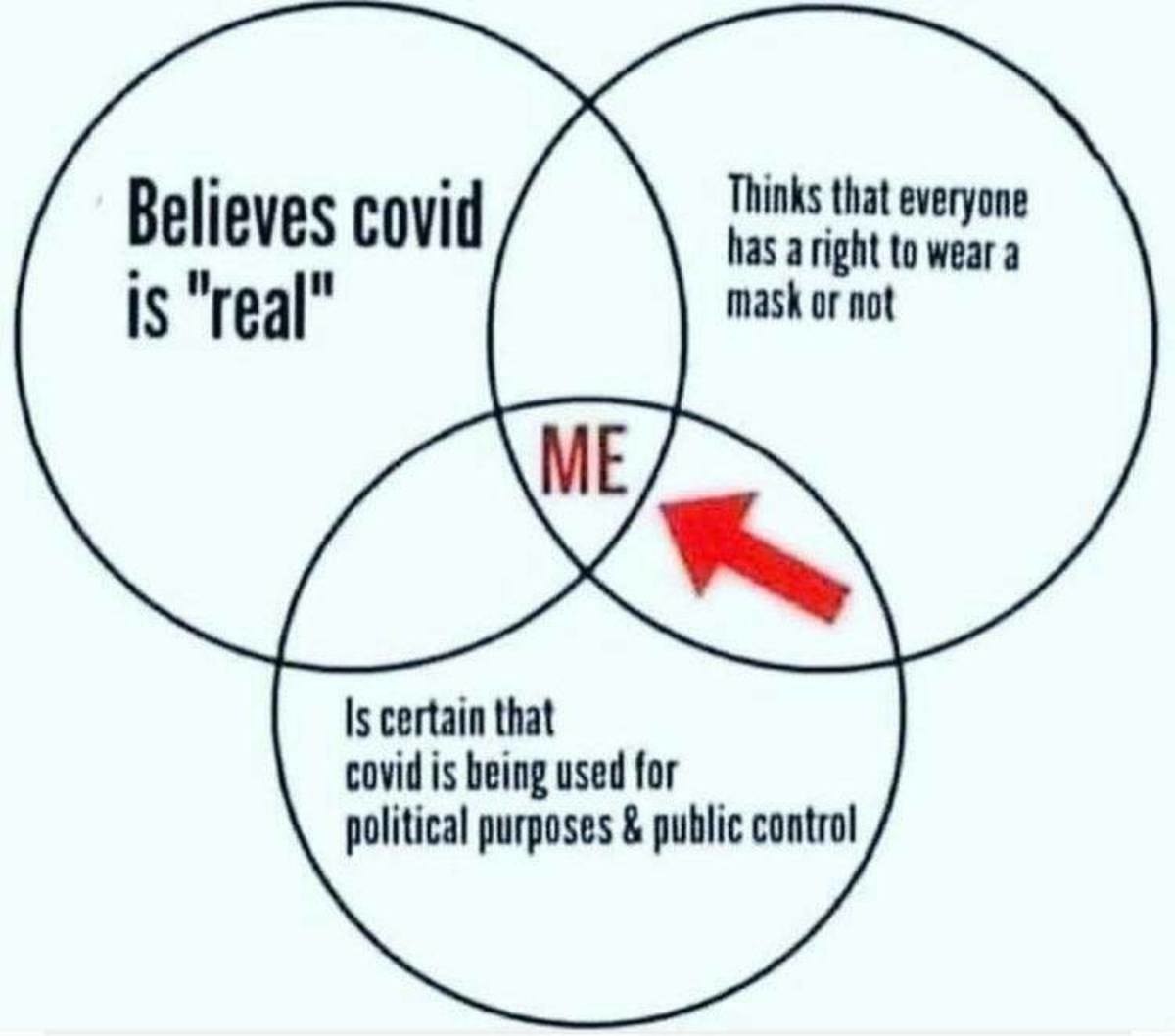 Speaking Of Masks

Woman uses thong as mask to do grocery shopping

Not stated in the headline: She took her panties off in the middle of the store and put them on as a "mask" to comply. There's video at the link, complete with a Karen heckling her. Such is the power of groupthink. Speaking of groupthink......
How The Sausage Is Made
Let me show you the worst headline I've seen in a long time:
Dog Thrilled To See Owners At Shelter But They're There To Adopt Different Dog

Did that headline make you mad? It made me mad. Anytime this is posted on social media, the opprobrium is of epic proportions. And why not? There's video (you can see it at the link) of the dog, named after the little girl in It's A Wonderful Life, if you can believe it, excitedly wagging her tail and barking as her old owners stand outside the fence. What kind of a monster would do such a thing, and then la-te-dah casually sashay past the unwanted dog to get a new one? What horrible people! How much better you must be than them. How superior you are to those heartless bastards! I freely admit that I felt the same.
Except....
I did a little digging, and it turns out that the couple gave up the dog because they had a baby, and the dog was behaving very aggressively towards the baby. They didn't want to give up the dog, they had to give up the dog. (The Inside Edition story linked briefly alludes to "another pet", but I've seen other accounts which clearly state that it was a new baby). Now that you know that, the story become heartbreaking rather than outrageous. But heartbreak doesn't garner as many clicks as outrage.
The only thing I can question is their decision to go to the same shelter that had the old dog, but I dunno, maybe it was the only one in town. Maybe they just wanted to see Zuzu one last time.

(Wife Edit: tell the toaster-fucking story, it's relevant) Ok Fine.
Related: We were talking to Little the other day about the impact of social media on how we see the world, and I was telling him how what's presented by the media isn't necessarily reality, and how social media distorts the fringes of reality. It went something like this:
Suppose you have a kid your age who finds that he has the urge to fuck a toaster. In the past, he'd either keep it to himself and learn to live with it, or, if he mentioned it to someone else, they'd tell him he was crazy and pretty much the same thing would happen. Now, he goes online and finds that there's a whole community dedicated to toaster-fucking. Hell, there's an entire Reddit about it (I have no idea if there is actually a toaster-fucking Reddit). So he starts talking online to toaster-fuckers world wide, and they tell him that it's a wonderful hobby, and completely normal, and that anyone who opposes him is oppressing him. This ability to connect can be a wonderful tool for people who are actually facing oppression, but it also magnifies the fringe, and the deviant and the dangerous. Couple this with a media that wants to celebrate anything that is against traditional Western mores and common sense, and pretty soon you have Congressmen introducing bills that toaster-fuckers are a Constitutionally protected class, and anyone who dares say 'Uh, dude, you shouldn't do that" is ostracized. And so the kid winds up burning his dick off.

Look, we're all being manipulated, all the time. You can't prevent it, the best you can do is to be aware of it and how it happens.
Now Is The Time On The ONT When We Dance

Let's all try to be as happy as that guy, shall we?

Dedication To The Role

British Man Pleads Guilty After Faking 2 Year Coma to Avoid Court, Cops Say
Also misleading, in that he only pretended to be in a coma some of the time, the rest of the time he was pretending to be paralyzed. The article says he was "surrounded by medical equipment" in his home. I wonder how much of the money he stole was spent on the medical equipment to maintain the charade?
Nature

Extremely rare white cougar highlights a quirk of the species
I also question the veracity of this headline, because half the pop-up ads on my computer assure me that there are dozens of white cougars in my area.

Switcheroo

Ever wonder what would happen if you switched the character models in video games?

Gun Porn
Got an extra $12,000 sitting around? Might I suggest....
Tonight's ONT has been brought to you by a family tree with only one branch: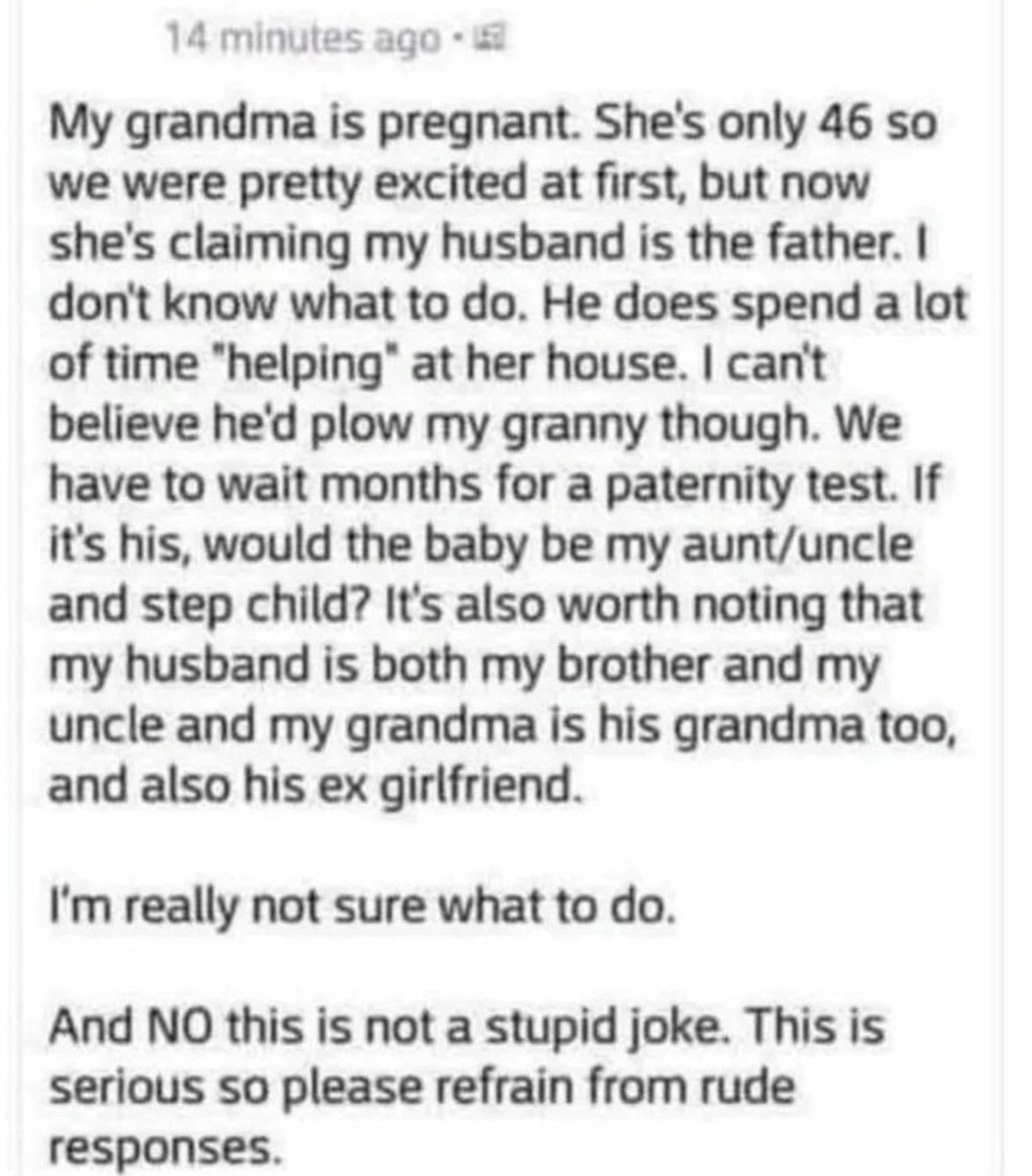 posted by WeirdDave at
09:58 PM
|
Access Comments