« Re-Education Camp Cafe: Wild Cats and Mild Cats Edition
|
Main
|
The Morning Report - 3/10/21 [J.J. Sefton] »
March 09, 2021
Tuesday Overnight Open Thread – 3/09/2021
[Buck Throckmorton]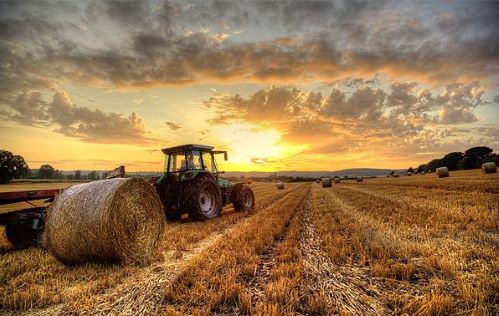 *****
SILENT FILM SPECIAL EFFECTS
These are pretty cool. I've always been more fascinated by the talents of Set Designers than of the actual actors on the set.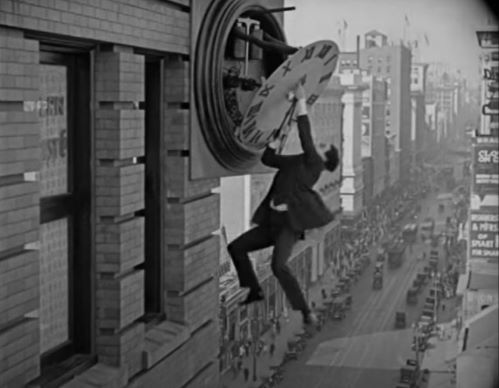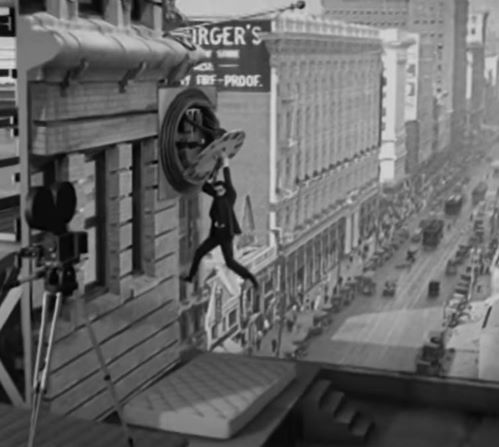 *****
TAKING A POCKET CONSTITUTION TO A MOLOTOV COCKTAIL FIGHT
I've made several recent posts here at AOS about the battle against cancel culture, and how some non-violent options to fight back will still require conservatives to bend our polite "peacetime principle" of doing unto others as we would have them do unto us. I received an email from "Jim D" offering his thoughts on this topic. Within his email he stated:
"We show up with our pocket Declarations of Independence and Constitution; they show up with a brick and a Molotov cocktail. How do we think subsequent conversations will go? Where is the common ground?" – Jim D.
Well put, Jim.
*****
WWII's OPERATION MINCEMEAT – A VAGRANT'S CORPSE & A MASTERFUL DECEPTION
As World War II's campaign against Hitler and Mussolini's troops in North Africa was winding down, the Allies' next move would be to invade the European mainland. And once the site for the invasion was determined – Sicily - what could be done to encourage Axis leaders to believe the invasion would happen elsewhere?
Ian Fleming (of James Bond fame) was part of a team that devised a brilliant plan – but executing it would be a challenge.
A body would be set adrift off the coast of Spain when tides would likely carry it ashore. The corpse would be dressed in a British uniform and false plans about an upcoming invasion of Greece would be planted on it.

This was not as easy as it sounds. A fresh corpse of a military age man had to be found. Second, a back-story needed to be created for him – one without holes. On his person (in his pockets, briefcase) had to be what the intelligence services called "litter," the little pieces of paper, photos, ticket stubs, etc. that people usually carried and which could say much about them.

His body (inside and out) had to be in such a state that one would believe he had drowned after a shipwreck or falling overboard.
The body of a homeless Welsh vagrant named Glyndwr Michael, who died from ingesting rat poison, became Major William Martin of the Royal Marines. Major Martin's body was found by a Spanish fisherman, and the German-friendly Spanish authorities passed along the fake intel found on his body to the German government.
In the end, Hitler diverted significant numbers of troops to both Greece and Sardinia. He withdrew seven divisions to Greece from the Eastern Front (where they could not be more needed), and sent a further ten to Yugoslavia. Even after Operation Husky, the invasion of Sicily began, Hitler believed the Allies were going to invade Greece and withdrew even more troops from the Russian front, where they had been fighting in the monumental and key Battle of Kursk.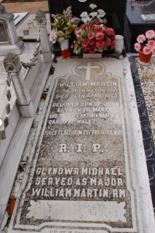 Major Martin was buried in Huelva, Spain. After the British government revealed Major Martin's true identity in 1998, Glyndwr Michael's name was added to the gravestone.
*****
THE PROBLEM-SOLVER IN CHIEF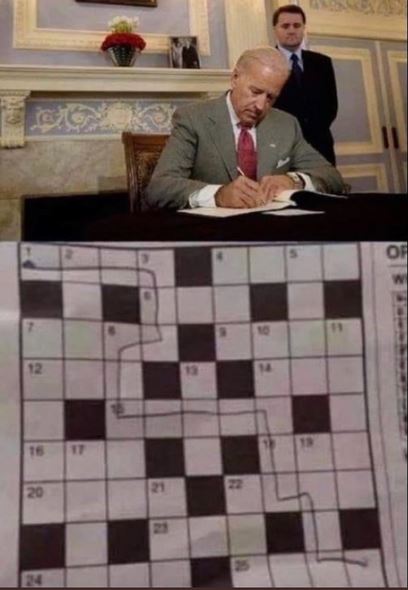 *****
WHAT'S THE MOTIVATION FOR "FINDING" A NEW SPECIES OF WHALE?
When I first read this I thought, "How cool!" Large New Whale Species Discovered in Gulf of Mexico.

But I think I recognize a familiar game played by politicized scientists. These baleen whales were known to be in the Gulf, and had previously been identified as Bryde's Whales, a widely distributed species whose conservation status is listed as "Least Concern." But what if you were to suddenly classify the group of whales living in the Gulf of Mexico as an all-new species?
A study detailing the discovery of Rice's whale, published last month in the journal Marine Mammal Science, suggests there may be fewer than 100 of the new species left in the wild, instantly adding the species to the list of critically endangered species, according to a statement from the National Oceanic and Atmospheric Administration.
Good ol' NOAA is at it again. They've been busted manipulating historical temperature records to provide fraudulent climate change charts. I'm sure we can trust them on discovering a new "sub species" of giant whales in US coastal waters.
One of the gimmicks the Fish & Wildlife Service has used to prohibit development in the Hill Country of central Texas is to classify the harvestmen (daddy long-legs) in virtually every cave as a new species. They're the exact same arachnid, just separated by thousands of years of isolation in separate caves. I fully expect NOAA to try to suspend all oil and gas activity in the Gulf to save this newly discovered "critically endangered species."
*****
FLY LIKE AN EVEL
The children in our modern, no-risk society would not believe the adventures that children of a few decades ago enjoyed. When I was in grade school, Evel Knievel was a living God to us boys.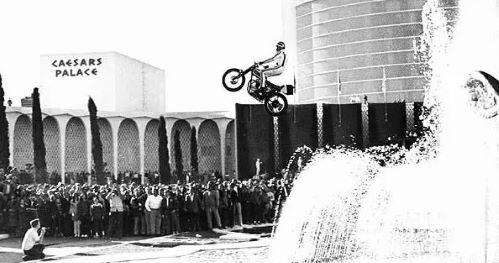 His Snake River jump had us as excited as anything the astronauts ever did. When we were indoors, we were jumping Hot Wheels over the "canyons" between tables and kitchen counters, and when outdoors we were going airborne while riding anything on wheels.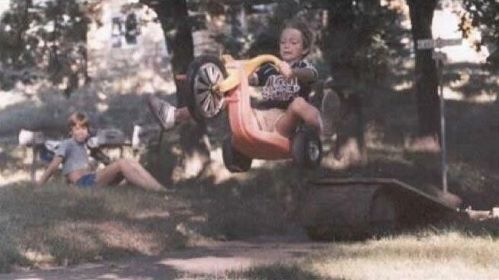 We would build ramps out of boards, or best of all, a pile of dirt at a construction site could be shoveled and molded into a ramp. I'm not sure how we survived, but the memories are great.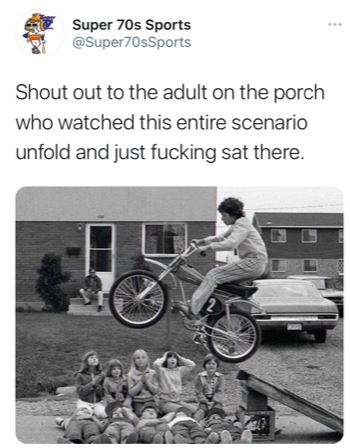 Were any of y'all behaving like little Evel Knievels back in the day? What other crazy reckless things did you do that would be unimaginable to the bubble-wrapped kids of today?
*****
THE WISDOM OF KINKY FRIEDMAN
Kinky Friedman has had an excellent career as an author, songwriter, and band leader. His political career totaled just two unsuccessful races – for Justice of the Peace (Republican) in 1986 and for Texas Governor (Independent) in 2006. Although he lost that gubernatorial race to Rick Perry, a grateful nation enjoyed laughing along with his campaign.
Of all the Jewish cowboy philosophers out there, Kinky is my favorite. Here are some of his great quotes.
"Musicians can run this state better than politicians. We won't get a lot done in the mornings, but we'll work late and be honest."
"The first thing I'll do if elected is demand a recount."
"Politics is the only field of human endeavor where the more experience you have, the worse you get."
"If you have the choice between humble and cocky, go with cocky. There's always time to be humble later, once you've been proven horrendously, irrevocably wrong."
"Happiness is a moving target."
"A happy childhood... is the worst possible preparation for life."
"Well, I just said that Jesus and I were both Jewish and that neither of us ever had a job, we never had a home, we never married, and we traveled around the countryside irritating people."
*****
MOTHER F***ER, FOOD EATER
Keanu Reeves with one of cinema's greatest insults in River's Edge.
*****
REPURPOSED TUNES
Aura Lee was published in 1861 and quickly became very popular with Civil War soldiers pining for the fair maidens back at home. Elvis Presley used the tune for his monster 1956 hit "Love Me Tender. " Below are Elvis' version of Love Me Tender along with a nice multi-part a capella version of Aura Lee.
Love Me Tender

Aura Lee

I'm going to request that the Co-Blogger Barbershop Quartet add Aura Lee to their repertoire.
*****
YOU GOT PEANUT BUTTER ON MY CHOCOLATE
Before Robby Benson and Donny Most ("Ralph Malph") became famous in the 1970s, they were bumping into each other on city streets, sharing their chocolate and peanut butter with each other. Lots of cringe here, including Robby Benson's accent.
*****
TECHNOLOGIES YOU NEVER LEARNED BEFORE THEY BECAME OBSOLETE
The training for my first job out of college required that I take a course in the DOS operating system (along with all the courses specific to my job and industry.) I took all the courses except the DOS course, having learned the bare minimum DOS navigation required for me to do my job. My failure to complete the DOS training was even mentioned in one performance review as I recall. I always intended to get around to that training, but I never did. I guess it was in the mid-90s when Windows came along and I could finally stop sweating about not being trained on DOS.
A few years later, Palm Pilots (which were marketed as "personal digital assistants") became the rage. All of my peers had one except for me. They all loved that device, but all that stabbing with a stylus looked like a lot of work to me, especially since the device's features didn't even include a phone or email.
Since I never learned the joys of DOS or Palm Pilots, do any of y'all have any fond memories about what I missed with them?
Are there any mass-market technologies that you successfully avoided learning before they became obsolete?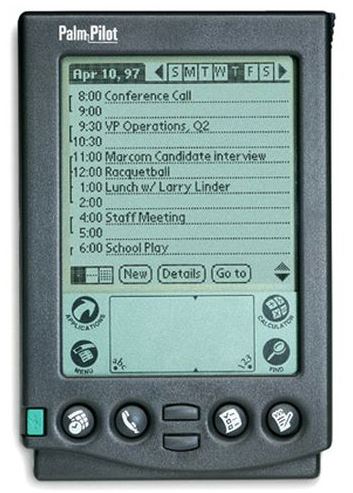 *****
MOTIVATION
(h/t – despair.com)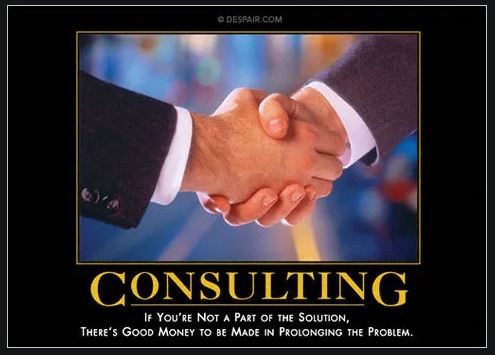 *****
THROCKMORTON'S FIRST LAW OF LIVE MUSIC: IF THERE'S AN UPRIGHT BASS IN THE BAND, IT'S PROBABLY GOING TO BE GOOD
Lyle Lovett has a foot in many different styles, and in this song he brings 'em all together. Western Swing, Jazz, Dancehall, Black Gospel, Big Band, and probably some other stuff too.
That's Right You're Not From Texas (But Texas Wants You Anyway)
*****
Tonight's overnight thread has been brought to you by insurance company Traffic Collision Diagrams.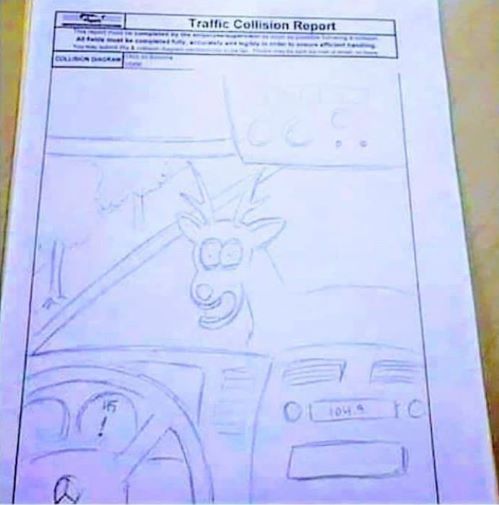 *****
Thanks again to the horde for letting me play host tonight. Please feel free to offer any helpful feedback, insults, or tips at buck.throckmorton at protonmail dot com


posted by Open Blogger at
09:59 PM
|
Access Comments