« Mid-Morning Art Thread
|
Main
|
Trump Now Solicits Donations to the "Save America PAC," Which Promises to Support Only Real Conservatives and Oppose Mitch McConnell's RINOs »
March 10, 2021
The Morning Rant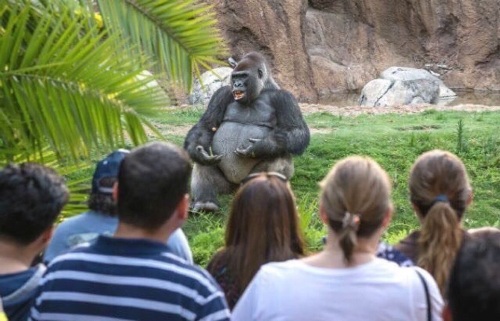 There are three things that baffle me, yea four things I do not understand.
Here's something else I don't understand: why are cities have to burn because of fake news.
What I'm talking about is that every time word gets out that an unarmed black man gets shot by the police, the riots start, the city burns, and then afterwards, it comes out that the cops did what they did because the black guy was being a dick.
Which is weird, because, with rampant system racism and thousands of unarmed black men being gunned down, you'd think that it would not be difficult for BLM and civil rights groups to find a legitimately innocent unarmed black man who was simply standing there minding his own business when some racist cop comes up and shoots him.
But I never see this. In all of the incidents I am familiar with, the supposedly innocent and unarmed victim was shot because he was being a dick, and the guy usually has an extensively documented history of being a dick.
But it doesn't matter. They make a loser out to be a hero.
Let's review some history:
Michael Brown. Ferguson. "Hands up, don't shoot" he said. Well no, he didn't. He tried to rob the store. He tried to grab a cop's gun. He was being a dick. That's why he was shot.
And then there's George Floyd. "I can't breathe." Yeah, he couldn't breathe, but that was because he was full of fentanyl, and maybe even OD'ing. The original video that everyone saw showed Floyd shouting about not being able to breathe with Officer Chauvin's knee on his back, but when the police body cam footage was released, it showed him saying he couldn't breathe before he even got out of the car.
So how were the cops supposed to know he was right in the middle of a drug OD?
And then there's Jacob Blake. He wasn't supposed to be at his ex-girlfriend's house because there was a restraining order that prohibited contact. The police were called, and when they showed up, he just ignored them and walked to his car. In other words, he was being a dick. He opened the driver's door, reached under the steering column and what was the police officer supposed to do, wait and see whether he came up with a weapon?
So Blake insisted on being a dick, and from that decision, Kenosha, Wisconsin burned.
So, in all of these cases, the "victim" (1) had a history of criminal behavior, (2) was in the middle of committing a crime and (3) was being a dick. My sympathy for LEOs has gone down a bit in recent years, but even so, I can see they're in a tough situation when they have to deal with a guy who simply pretends they're not there and keeps on doing what he's not supposed to be doing. They used to be able to do a choke-hold, but those are forbidden either by law or department policy. They can use tasers, but they don't always work, especially if the guy is big enough, or high enough. That doesn't leave them very many other options other than shooting them.
I've heard people say "it shouldn't have to take 4 or 5 cops to subdue a person", but I don't think they realize how much resistance even an average-sized man can offer, if he is absolutely determined to be a dick.
I guess I'm wandering a bit from my original point, which was that I think I might be inclined to be more sympathetic to BLM's complaints if they came up with an actual victim. And there would be less shootings if more people would only follow Chris Rock's advice as he explains in this video:
(NSFW language warning)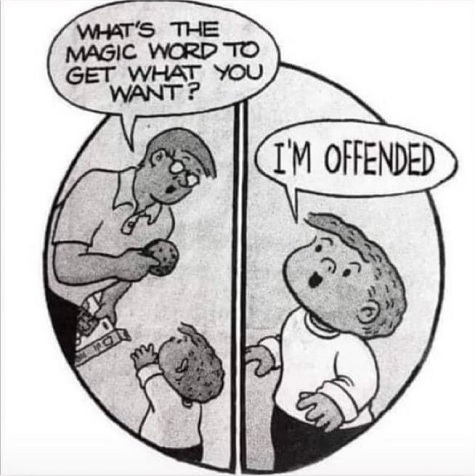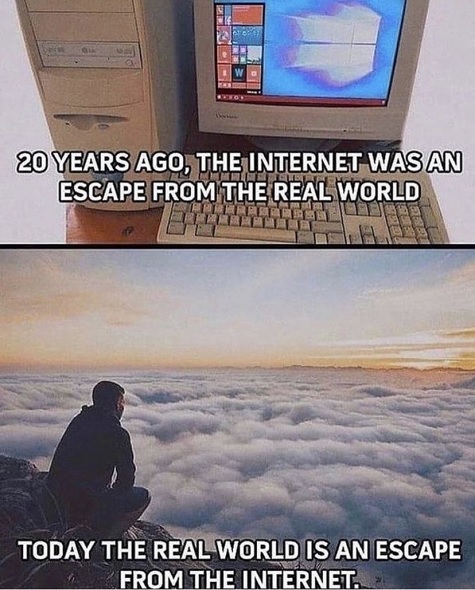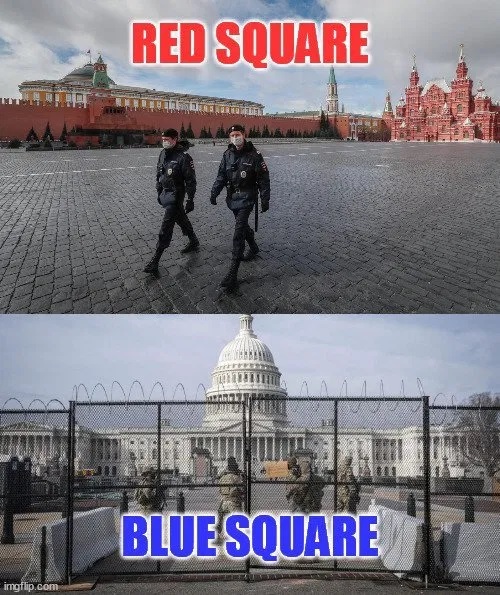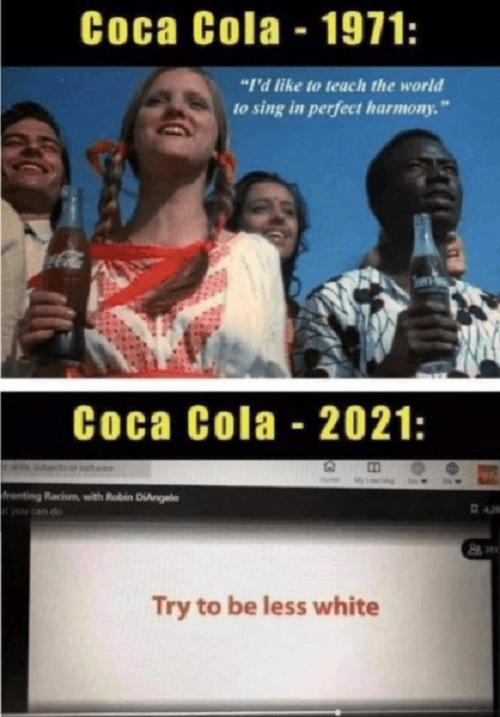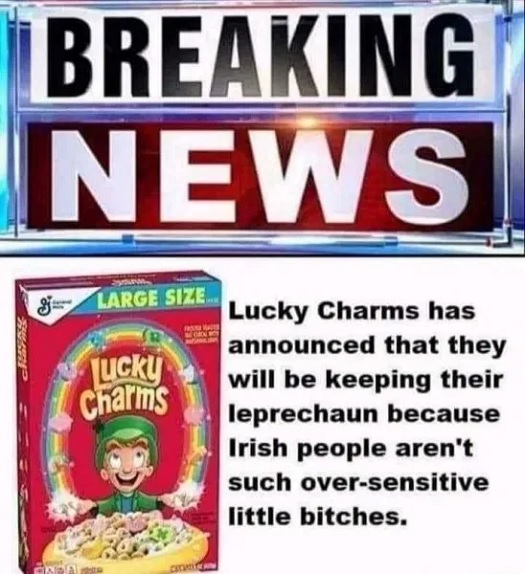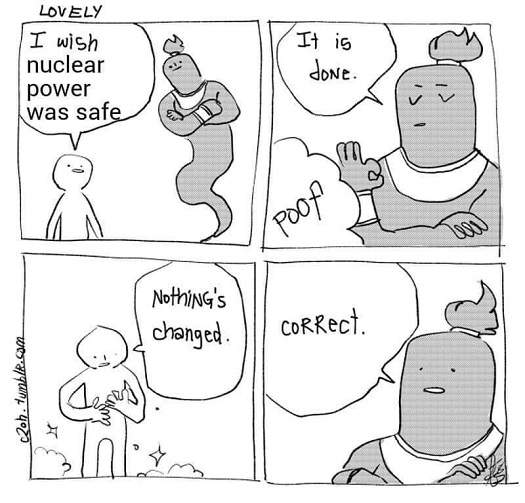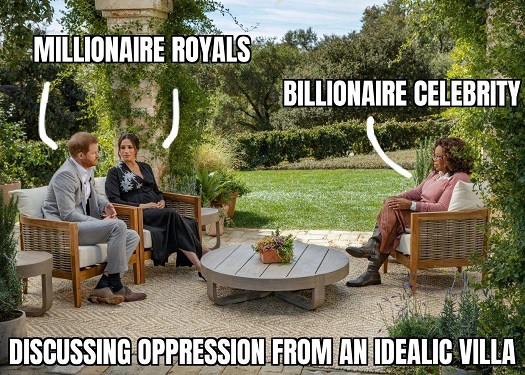 Can Someone Please Explain This To Me?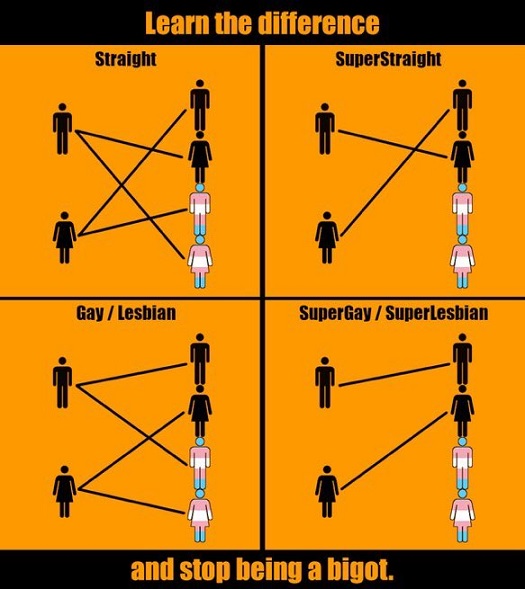 AoSHQ Weekly Prayer List
Please submit any prayer requests to "Annie's Stew" at apaslo atsign hotmail dot com.
Prayer Requests:

12/12 – Katya, the designated driver sends an update that she was in the ER with shortness of breath last weekend, and has found she has a blood clot in her lung now. The blood thinner she was on for the clot in her leg wasn't doing the job, so she is giving herself injections twice a day of enoxaparin sodium. She feels good, mostly. She sends her thanks for prayers and support through her chemo treatments.
12/29 Update: Last week was her last chemo treatment. She still has 4 infusion treatments of Keytruda, which is the immunotherapy drug that is still in clinical trials in the US. She has an appointment on Wednesday with the surgeon to scheduler her mastectomy. She sends thanks for continued prayers and support.
1/19 Update – Katya's surgery was pushed back to the 28th because she has pneumonia.
2/8 Update – Katya's pneumonia is getting better, and she has been cleared for surgery. On Thursday, she will have a bilateral mastectomy. Prayers for recovery and continued cancer treatment are requested. In a couple of weeks she will begin radiation therapy.
2/16 Update – Katya sent word that her surgery went great, but she's had some issues since then. (The blood thinner medication for blood clots caused low blood pressure. Then she was losing blood, which caused dizziness and confusion. She got 4 units of blood, so that seems to be getting better. Her pneumonia and chemo have not helped with all of this, but it is getting better.) The surgeon thinks they got 99% of the cancer during surgery. And she is so happy that the surgery is over!
3/2 Update – Katya says she is healing well now, and things are back on track with her treatment.

1/18 – Pollywog the 'Ette requests prayers for "Thing From Snowy Mountain". His sister just passed away from Covid caught due to a suppressed immune system from chemo. His mom is in her 80s and also caught it, leading to hospitalization and was put on a ventilator (although she has been allowed to remain conscious). He needs comfort, physical endurance/strength, and positive human interaction. Prayers for provision and a better job would also be helpful.
2/10 Update – His mom is in rehab, but still on a vent. She is awake and seems stronger, but still fails the breathing tests and the medical people are back to trying to convince him to let her die. Lots of scope for prayer in the situation.
2/18 Update – Thing From Snowy Mountain has been threatened with a lawsuit by his mom's sister to force him to put her in hospice because she didn't like the result of a Facetime call she attempted yesterday and has decided his mom is braindead. He has contacted a friend who is an attorney, but needs wisdom, favor, peace, etc. as he works through this attempt to, essentially, kill his mom by someone who should be showing compassion and support.

2/1 – Hrothgar requests prayers for an upcoming, non-optional, non-trivial surgery on Thursday (2/4/2021), followed by several days in the hospital for follow-up. His original cancer diagnosis (from back in November) remains confirmed, but the follow-up biopsy shows clear margins as of today, for which he is thanking God. He'd also like a prayer for DaughterH as she strives to keep everything on an even keel for him!

2/1 – Tonypete asks for prayers for his buddies Jenny and John, who were moved to hospice care this week. Pray for a peaceful and easy transition to their final rewards. Jenny has been suffering for years from cancer and John found out 6 weeks ago he had giloblastoma. He declined remarkably quickly.
2/8 Update – Jenny passed away on 2/2, and John passed away on 2/6. Both will be sadly missed.

2/3 – Juddgement sends an update. Several months back, he had requested prayers for his brother-in-law, who was undergoing hospitalization for severe depression. There have been issues: medication side effects, misdiagnosis by medical staff, a new rehab facility, new medical caregivers. But with a lot of time, care, and work, his brother-in-law is almost a normal functioning adult. Juddgement is adding on to his house now, to provide a suite so his brother-in-law can maintain a semblance of independence, while they can continue to monitor his recovery. Juddgement sends thanks for your prayers.

2/9 – Rosasharn requests prayers. Her husband has scarring in his lungs (after getting Covid) and can't recover. They don't know how long he has, or if they will be able to see him again. Please pray for her to have the strength to get through this, and when his time comes, that it be peaceful and he is welcomed into Jesus' arms.
2/10 Update – Rosasharn's husband passed away on 2/10. Thankfully, she and her daughter were able to visit him before he passed.

2/10 – Prayers are requested for Maggie at The Universal Spectator, who is having a lung biopsy today.

2/19 – Pooky's Girl requests prayers for Pooky, as he is going to have surgery to correct his deviated septum on 3/9. She is praying that the anesthesia works (he's had problems with that in the past) and that it helps him breathe better and in turn helps his mental state.

2/26 - BeckoningChasm requested prayers for L,Elle, a former member of the Horde, who is going to have surgery and is a bit frightened by the prospect. Any prayers would be most appreciated.

2/26 – Mindful Webworker requested prayers for complete healing for his wife, MJ, who has for decades lived with a disfiguring and debilitating health problem. It as lessened and worsened by never gone away. Suddenly, the night before last, it has become very much worse than it has ever been.

3/3 – Fenelon Spoke also passed along a prayer request for Farmer mentioned the other night that his wife Jules's mother was near death in hospice so they need strength and comfort and a peaceful passing of his MIL who has been in hospice for about five months.


For Healing:

9/23 – Dr_No requests continued prayers for his daughter Megan. She had surgery for cancer earlier, and now has had the 2nd of 12 FOLFOX chemo treatments for her Stage III-C cancer. It's been rough – fatigue, weight loss, cold sensitivity, jaw pain. She's losing an average of 6.5 pounds per week now and has lost approximately 25 pounds since her surgery and beginning chemo. Her attitude is terrific despite what she's going through, but it'll be a rough slog between now and January.
10/8 Update – Megan was admitted to the hospital for bi-lateral pulmonary embolisms. Luckily, the embolisms responded to treatment. Dr_No says thanks again for sending words up for Megan!
11/18 Update – Megan has had the 6th of 12 chemo treatments. She is still having the symptoms above and reactions to the FOLFOX series. Her mom bought her a pair of Neuropathy gloves, and those seem to help reduce the pain and tingling in her hands. She is still losing 3-5 pounds per week. Dr_No thanks the Horde for the prayers for her.
2/10 Update – Megan had the last of her 12 FOLFOX Protocol chemo treatments on 2/9. She goes to the clinic for removal of her port, and after that, she'll be on every-three-month follow-up exams. It looks like she is past the worst of it now. Thanks to the Horde for your kind thoughts and prayers sent up for her. It worked!

2/3 – Sassy requests prayers. She was diagnosed with breast cancer and will undergo a double mastectomy on 2/8. Prayers for strength, mental, physical, and spiritual recovery.

2/10 – Prayers are requested for Vana, who had a scope shoved down her throat into her lungs for a biopsy. Pray for healing and good recovery.

2/24 – Lyndi Barker could use some prayers. She has Stage 4 cancer that has spread everywhere.

2/24 – Prayers are requested for Suzy. She is fighting liver cancer, and now just barely survived a bout of septic shock. Prayers for her and her husband are appreciated.

3/3 – FenelonSpoke requested prayers on Backwards Boy's behalf. Backwards Gal is very ill and he doesn't think she'll live through the year. So prayers for a miracle of healing and that God surrounds them with grace and strength in whatever ways are needed.

3/3 – FenelonSpoke requested prayers for ... (anonymous, who has been sick since the winter of 2020 and needs healing).
For submission guidelines and other relevant info, please contact Annie's Stew, who is managing the prayer list. You can contact her at apaslo at-sign hotmail dot com
If you see a prayer request posted in a thread comment, feel free to copy and paste it and e-mail it to Annie's Stew. She tries to keep up with the requests in the threads, but she's not here all of the time, so she may not see it unless you e-mail it to her. Please note: Prayer requests are generally removed after five weeks or so unless we receive an update.
Romans 8:26-27:
[26] In the same way, the Spirit helps us in our weakness. We do not know what we ought to pray for, but the Spirit himself intercedes for us through wordless groans. [27] And he who searches our hearts knows the mind of the Spirit, because the Spirit intercedes for God's people in accordance with the will of God.


Who Dis: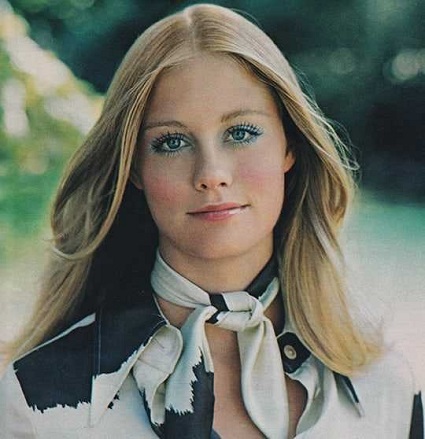 Photo 2
Photo 3
Photo 4
Photo 5
Photo 6
Photo 7
(busty!)


For the 'Ettes: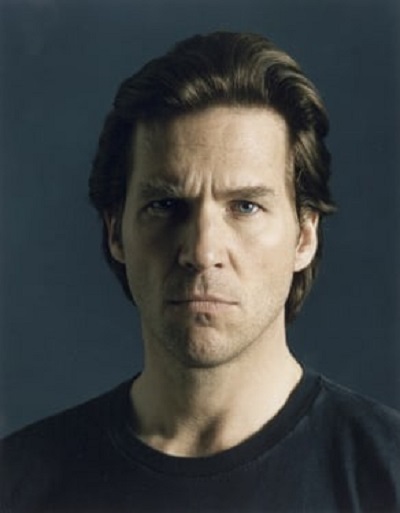 Photo 2
Photo 3
Photo 4
Photo 5
(Since today's 'who dis' celebs are easily identifiable, I'm going to up the difficulty level by requiring more than one connection between them. If you can find two, you're doing pretty good. If you find all three (without cheating), you get a bonus of 100 quatloos and 6 months of AoSHQ Premium content).


Monday Who Dis: In my opinion, Monday's 'who dis', Peggie Castle, was every bit as drop-dead gorgeous as A-list hottie Rita Hayworth, and it's unfortunate she didn't get more prominent roles. She retired from acting once her gig on the TV series Lawman was finished in 1962. I couldn't find the reason for her leaving the business. She died in 1973 from cirrhosis of the liver after being a hard-core alcoholic for a number of years. Also with her in Lawman was John Russell, a war veteran who had enlisted in the US Marine Corps during WW II, and was decorated for valor and received a field promotion to lieutenant during the battle of Guadalcanal. So, not a soyboy.


Today's Edition Of The Morning Rant Is Brought To You By Pizza Grilled Cheese: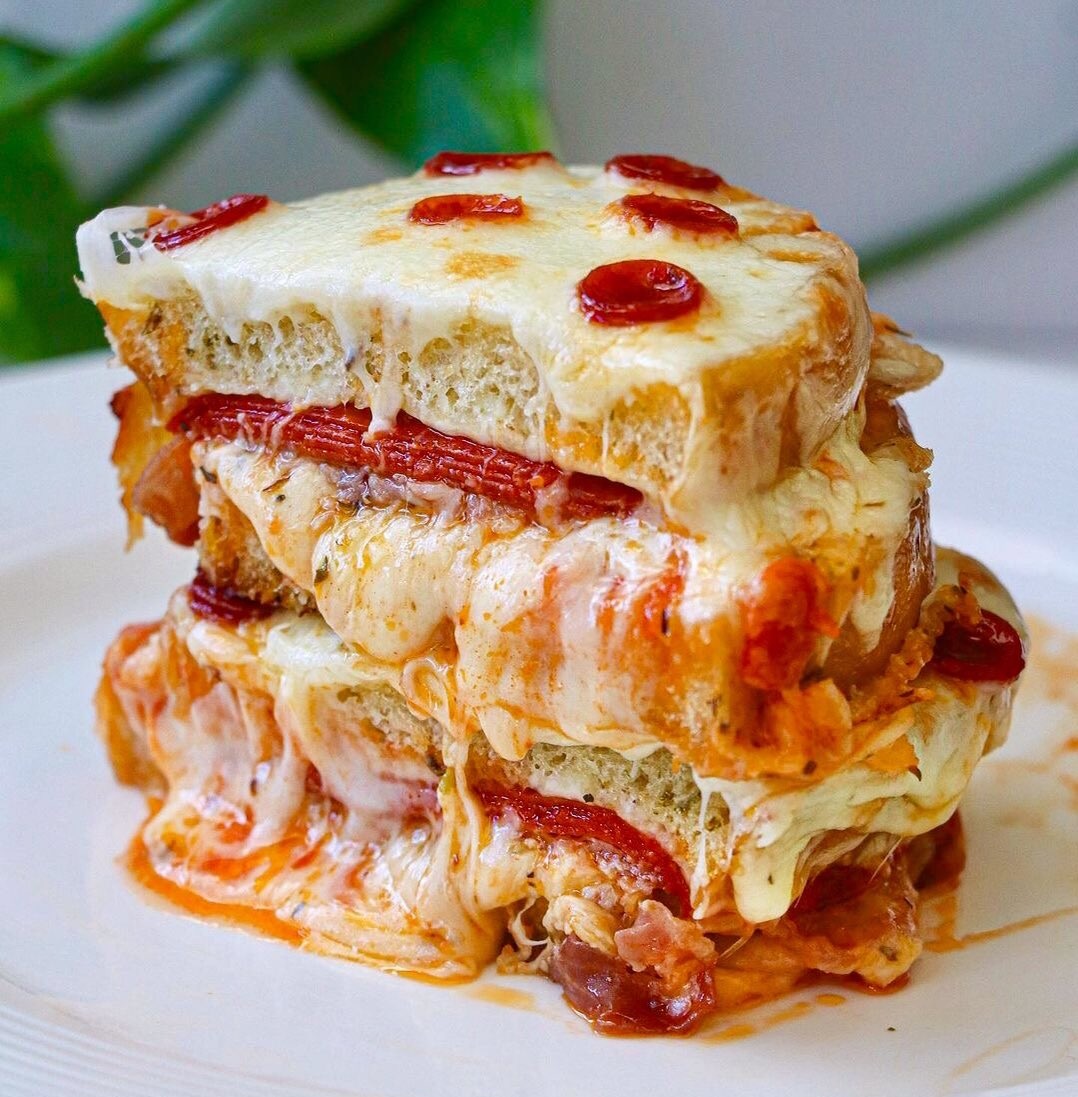 (click for bigger)
Grilled cheese recipe available here.

posted by OregonMuse at
11:15 AM
|
Access Comments