« Saturday Evening Movie Thread 03-06-2021 [TheJamesMadison]
|
Main
|
EMT 3/7/21 »
March 06, 2021
Saturday Overnight Open Thread (3/6/21)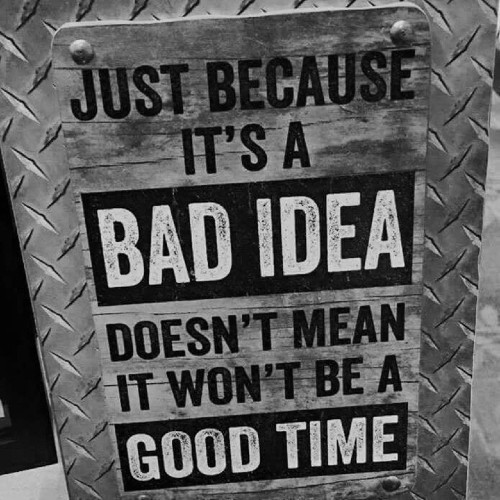 ***
The Saturday Night Joke
There was a power outage at my house this morning.
My PC, Laptop, TV, DVD, IPad and new surround sound music system were all shut down.
Then I discovered that my iPhone battery was dead. To top it off, it was raining so I couldn't go for a walk, bike or run.
The garage door opener needed electricity so I couldn't go anywhere in the car. I went to the kitchen to make coffee and then remembered this also needed power.
So I sat and talked with my wife for a few hours.
She seems like a nice person.
***
***

Hit your thumb with a hammer? Drop something heavy on your toes? Ram your knee into an unmovable object? Go ahead and cuss like a drunken sailor. Cussing helps with pain.

Recently a new study has been conducted on how swearing can help with fibromyalgia pain. The Report of the study suggests that swearing actually helps in dealing with Pain. Weird Right?

Results of the Study
The whole experiment was published in NeuroReport. The Basic Layout of the whole experiment was how long a person can keep his/her hands in ice cold water. Some person was not allowed to swear and some were allowed to say swear.

70 volunteer person took part in this study, Both women and men. Persons who were allowed to swear were also given a chance to select their swear word and can repeat as many times as they want. It is found out that people swearing actually experience lesser pain. Participants swearing keep their hands in ice water, 42 seconds more than the other.
***
A camper with an elevator? No shit.

Last summer when we dug into the various and sundry RVs on the market today — now that everyone with an apartment wants a house and everyone with a house wants an RV — we highlighted some admittedly extravagant options. Notably, the doomsday-ready EarthRoamer and a million-dollar Foretravel motorhome with a full spa. But as it turns out, that's not the ceiling for the RV market.

The new bar for rolling luxury goes to the Life Home V90 Villa Edition from SAIC Maxus. Driving down the road it looks like a fairly typical Class C motorhome, but once it's in park there's a special surprise: a pop-up second floor which can be accessed by, no kidding, a single-person elevator.
***
Troll Level? MASTER
***
This is just downright freaky. NYC woman finds hidden apartment. Behind her medicine cabinet.
***
Before heading out on that super-duper vacation.World Beer Index 2021: What's the Beer Price in Your Country?
This World Beer Index from Expensivity compares the average price of a bottle of beer in 58 countries in a detailed map. Additionally, we show which countries spend the most on beer per capita, and just how much beer people really drink.

Pricey Pints: The Average Beer Price
Researchers calculated the average price of a typical bottle of beer (330ml, just shy of a pint) from well known brands via online stores and statistics database Numbeo. In addition, local beer prices were pulled from hotel and bar menus, and average values converted to USD.

In Qatar, you'd have to shell out $11.26 for a single beer, which would surely make for a really expensive night out on the town. In part, this is because in 2019, the Muslim-majority country introduced a 100% excise tax on top the previous sales price of all alcohol imports.

These steep prices are aimed at tourists—and with Qatar hosting the 2022 men's soccer World Cup, there'll be thousands of visitors in the country looking for a cold one at any price.
***
Tell Your Boss the Four-Day Week Is Coming Soon

A century after the invention of the weekend, more companies are adding another day.


When the world went into lockdown last year, the 1,000 employees at Berlin-based tech company Awin did what millions of others did: They flipped open their laptops and started working from the kitchen or dining room. At the same time, Awin started running flat-out as its business with online retailers soared, putting intense pressure on the staff.

So last spring the company told everyone to sign off around lunchtime every Friday to ease into the weekend. The experiment was so successful—sales, employee engagement, and client satisfaction all rose—that in January, Awin decided to go a step further, rolling out a four-day week for the entire company with no cuts in salaries or benefits. "We firmly believe that happy, engaged, and well-balanced employees produce much better work," says Chief Executive Officer Adam Ross. They "find ways to work smarter, and they're just as productive."

Awin is in the vanguard of a trend that's getting increased attention worldwide. Jobs website ZipRecruiter says the share of postings that mention a four-day week has tripled in the past three years, to 62 per 10,000. Consumer-goods giant Unilever Plc in December started a yearlong trial of the idea for its New Zealand staff. Spain's government is considering a proposal to subsidize companies that offer a four-day week. And even in notoriously busy Japan, whose language includes the word karoshi—death from overwork—lawmakers are discussing a proposal to grant employees a day off every week to protect their well-being. "The four-day week is picking up momentum," says Will Stronge, director of research at Autonomy, a U.K. think tank. "For the large majority of firms, reducing working hours is an entirely realistic goal."
***

Being the government means never having to say "We are sorry. Please forgive us."A SWAT Team Tore Down This Woman's Home and Left Her With a $50,000 Bill

Vicki Baker had an unusual plea for police officers in McKinney, Texas, when she learned an armed fugitive had holed up in her home: Do not destroy the property.

It didn't work. During an hourslong standoff with the man and a 15-year-old girl inside, SWAT officers shot approximately 30 tear gas canisters into Baker's property, blew up her garage door, and drove an armored vehicle over her fence.

The teenager got out of the house, but by the time cops stormed the property, the fugitive had killed himself in Baker's bedroom. Baker's belongings, some of them irreplaceable, were ruined by tear gas. Even her daughter's dog, which came running out of the home during the standoff, ended up nearly blind and completely deaf.
***
***

Do you enjoy nature photography? If you do you will enjoy this: Stunning Winners of the Underwater Photographer of the Year 2021 Competition

Underwater photography takes patience, technical skill, and an adventurous spirit. This form of photography is practiced around the world and, every year, the best "under the sea" images are judged by the prestigious jurors of the Underwater Photographer of the Year (UPY) competition.

The UPY began in 2014-15 when Alex Mustard, Dan Bolt, and Peter Rowlands decided to revive a grand British tradition of underwater photography competitions. Mustard and Rowlands were joined by Martin Edge as judges in that first competition. Over the past five years, the competition has grown immensely. Over 500 international photographers competed to submit the top images across 14 categories (two of which can include above-water views). These categories are primarily based on stylistic and technical aspects—including Macro, Portrait, and Wide Angle. Some are also specific to British waters. In addition to being ranked within their categories, photographers vie for titles such as Up & Coming Underwater Photographer of the Year and Marine Conservation of the Year Award. This year's winning images capture stunning views from the warm waters of French Polynesia to the urban ponds of Glasgow.
***
The ONT Musical Interlude
MOAR GOODERNESS
Complaints? Be careful...............
***

Had he performed an internet search he could have come with a spectacular flame thrower. Genius Award Winner.

ST. LUCIE COUNTY — A 57-year-old man was arrested after accusations he burglarized a home and used a makeshift flame thrower to shoot fire at a woman, according to a recently-released affidavit.

The man, a Fort Pierce resident, may have had a burning sensation he was in trouble when jailed Feb. 23 on a charge of felony burglary with assault or battery. The address where the incident occurred is redacted.

A 911 caller reported to St. Lucie County sheriff's officials a former tenant was at the scene. He chased the caller out and tried to barricade himself inside.

The caller stated the man "was using a can of (h)air spray along with a lighter to create a flame thrower," an affidavit states.
***

Tonight's ONT has been brought to you by Fathers With Daughters.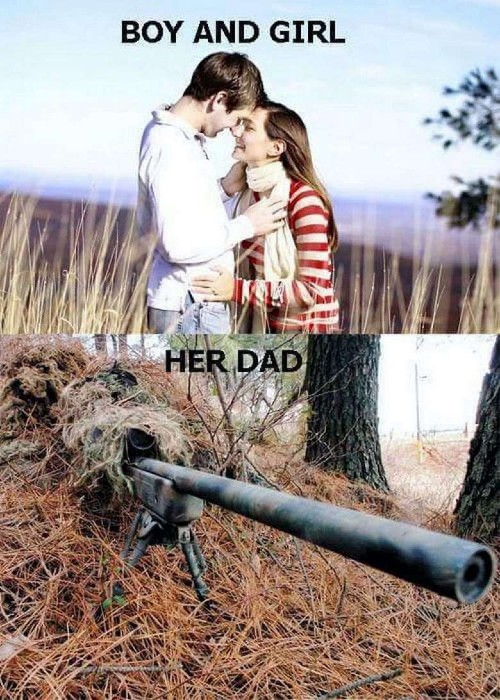 Notice: Posted with permission by the Ace Media Empire and AceCorp, LLC Hey it's Saturday night, permission is a state of mind.

posted by Misanthropic Humanitarian at
10:01 PM
|
Access Comments