« Re-Education Camp Cafe: Evil Kitty Edition
|
Main
|
The Morning Report - 2/25/21 [J.J. Sefton] »
February 24, 2021
Wednesday Overnight Open Thread (2/24/21)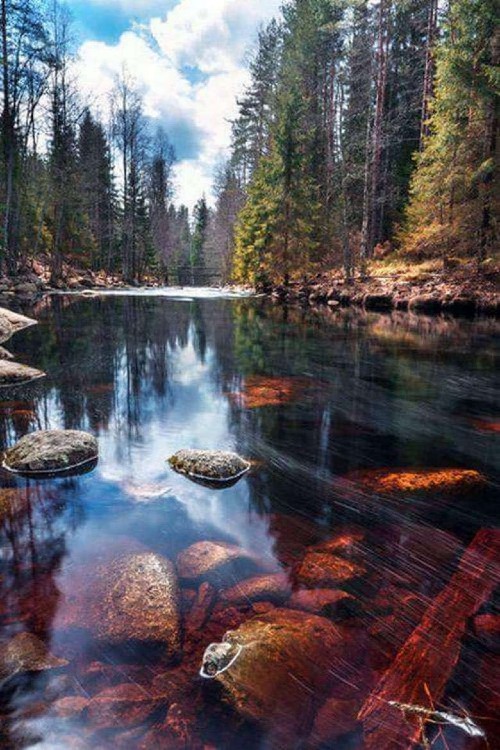 ***
The Quotes of The Day
Quote I

As Mark Twain advised, "History doesn't repeat itself, but it does often rhyme." Twain was implying that we won't find exact mirror images—because they don't exist. So we need to think more critically about the arc of history, to read between the lines to locate key trends and patterns. Martin Avila, the CEO of IT infrastructure company Right Forge
Quote II

U.S. wars can drag on for years or decades without any protest from hawkish pundits and former officials, but the moment that U.S. troops might be brought out of a war zone they swing into action to denounce the "retreat. Daniel Larison
Quote III

"A great deal of intelligence can be invested in ignorance when the need for illusion is deep." Saul Bellow
Quote IV

"Settler colonialism is a form of colonialism that replaces the original population with a new invasive species. The settler system takes over the space, resources and culture of the environment it encompasses, displacing the original population," Kayla Kelly, an AU student government senator
Quote V

"While schools and businesses remain closed across the state, Newsom held an indoor presser with journalists at a restaurant in a county where indoor dining isn't even available. Just like his French Laundry debacle, this is another case of Newsom refusing to abide by his own rules. former San Diego mayor Kevin Faulconer (R.) communications director John Burke
***

Sure we all pick on CBD and his French Toast requirements. How To Make French Toast Even Better than the Diner CBD.

Start with some bread, a few eggs, and butter and voila! You've got French toast. Right? Well, maybe not so fast. French toast has few ingredients, and it's a quick-cooking recipe for sure, so it seems like it should be pretty straightforward. But for a dish so common, it's not that hard to make poorly. There's the burnt-outsides-and-raw-insides problem, that unpleasant-center-layer-of-un-eggy-bread issue, and the over-soaking-until-the-bread-falls-apart conundrum.

The real trick to making classic French toast is to pay close attention while you soak and cook. We're going to show you how to do it well so you always have the French toast you deserve.

Wisconsin butter, Wisconsin maple syrup and home made and smoked bacon. You can't go wrong.
***

While Joe Biden was in Washington D.C. telling us all how to live he forgot to give his son Hunter a moral compass.

EXCLUSIVE: Hunter Biden was living with his brother Beau's widow Hallie while sending raunchy texts and FaceTiming in the shower with her married SISTER as they declared their love and she called him her 'prince'

Hunter Biden began dating his late brother Beau's widow, Hallie Biden, shortly after Beau died of brain cancer in 2015

The unconventional relationship was first exposed in March 2017 with Joe Biden issuing a statement giving his blessing to the couple

DailyMail.com can reveal Hunter was also exchanging sexual text messages with Hallie's then-married sister Elizabeth Secundy around that time

In a 2016 text conversation recovered from his abandoned laptop hard drive, Hunter offered to teach Secundy 'how to masturbate'

Secundy, 49, who was married to husband Joel Secundy, referred to Hunter as her 'prince' and told him she loved him in the texts

Another conversation showed Hunter texted Secundy telling her he had been up late watching 'bad porno movies like I'm 13'

Secundy separated from her husband and father of her three children in 2015 after 15 years of marriage. Their divorce was finalized three years later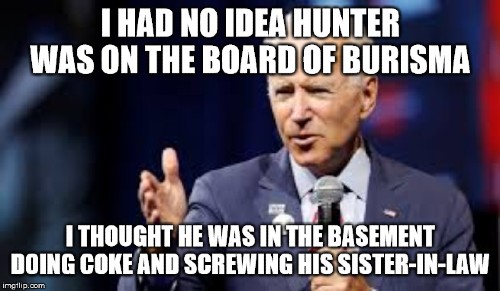 ***

We've all had the need to take a "Mental Health Day" off. There are simpler ways to take one than this.

We all feel like taking a day off from our jobs from time to time, but one Arizona youth landed in hot water after faking his own kidnapping to avoid going to work.

On the afternoon of February 10, police in Coolidge, Arizona, received an emergency call about a man lying on the side of the road with his hands tied behind his back. A police car was dispatched and soon reported in that they had indeed found a young man who appeared to have been bound and abandoned on the side of the road. The "victim", identified as Brandon Soules, 19, told police that he had been kidnapped by two masked men who first hit him on the head, knocking him unconscious, and then drove him around and dumped him where police found him. That wasn't entirely true, though…
***
Why Civil War is About to Erupt in Somalia

Somalis and the international community now have a choice: civil war or Farmaajo's exile. There is no longer a middle ground.

The "Black Hawk Down" episode and the piracy depicted in the film "Captain Phillips" continue to shape the American image of Somalia. For years, such perceptions have been unfair. Between 2010 and 2014, there were more than 350 pirate attacks or attempted attacks; over the next five years, there were eight; most piracy today occurs in the Gulf of Guinea, where 90 percent of kidnappings at sea now occur. Garowe, the capital of the Puntland state that I had the opportunity to visit last month, is secure. Business flourishes. Construction is constant. Locals and visitors both walk around the city or take advantage of its coffee shops and restaurants without security. Under the presidency of Sheikh Ahmed Madobe, Kismayo, the commercial capital of the Jubaland state, is also reportedly booming, even if its countryside is less secure than Puntland's.

Let congress critter Ilhan I My Married My Brother go fix the problems there.
***
I swear. Promise. If we get these super-duper vehicles we will deliver the mail better.

The United States Postal Service (USPS) has revealed its new mail truck after a years-long competition. The new truck will be built by Wisconsin-based defense contractor Oshkosh and can be fitted with both gasoline and electric drivetrains. But it won't hit the road until 2023.

Oshkosh winning the contract is a potentially major blow to commercial electric vehicle startup Workhorse, which was one of the three remaining bidders. The company's stock price plummeted following the announcement, and trading was halted multiple times.

The USPS has been looking to replace its existing mail trucks for years now, and it started taking solicitations for new designs back in 2015. The need for new trucks is urgent. The ones currently on the road are not only woefully out of date — they don't even have air conditioning — but they're a major fire risk.
Oh and we are sorry for substandard services.


Postmaster General Louis DeJoy offered a public apology before the House Oversight Committee on Wednesday for recent mail delivery delays during the peak holiday season.

DeJoy, making his first appearance before the panel since a combative hearing last summer over his cost-cutting measures at the agency, acknowledged that the Postal Service experienced delivery delays that were particularly pronounced late last year over the holidays.

"We must acknowledge that during this peak season, we fell far short of meeting our service targets," DeJoy said in his opening statement before the Oversight Committee.
***

I wonder if Katie Pavlich of Town Hall is an attorney. Attorney's never ask a question unless they know the answer.

Where Did Millions of Dollars in Donations to Black Lives Matter Go?

Last year Black Lives Matter Inc. raked in tens of millions-of-dollars as cities around the country were burned in riots, totaling more than $1 billion in damage.

But according to a new report from the Associated Press, the $90 million donated to the political group in 2020 isn't reaching local activists. BLM has been around since 2014 and has been backed by big name celebrities and the Democrat Party.

Grifters exist in the Right as well as the Left.
***

The problems with Ashli Babbit? Several she was a white woman, not dying of a drug OD and was without a criminal record long as her two arms. And that made her fair game.

More than six weeks after Babbitt succumbed to a single gunshot wound to the upper chest, authorities are keeping secret the identity of the officer who fired the fatal round. They won't release his name, and the major news media aren't clamoring for it, in stark contrast to other high-profile police shootings of unarmed civilians.

The secrecy has fueled Internet reports misidentifying the shooter as a Capitol Police special agent previously commended by President Trump for bravery. The false rumors have triggered threats against the officer.

Drawing on interviews with informed sources and available documents, RealClearInvestigations has put together a portrait of the actual shooter and the shooting, which some describe as completely justified and others call murder.
***

Typical politician. Blame the symptom and not the root cause.

Case in point; Illinois State Rep. Marcus Evans, who believes it's time for a ban on the sale of the video game franchise Grand Theft Auto and other games that feature consequence-free violence.

"'Grand Theft Auto' and other violent video games are getting in the minds of our young people and perpetuating the normalcy of carjacking," Evans said. "Carjacking is not normal and carjacking must stop."

Evans also thanked on Monday community activist Early Walker for starting "Operation Safe Pump," in which security teams patrol gas stations, to protect people while they're pumping gas. It was recently extended to other nearby cities, as a retired police officer was targeted and carjacked last week.
***
Fry's Electronics, the decades-old superstore chain with locations in nine American states, has gone defunct. Bay Area TV station KRON-4 was the first press outlet to confirm the news late Tuesday, saying that Fry's will shut down all 30 of its American locations. The retailer followed that news hours later by offering its own Wednesday-morning announcement via the Fry's website.

Rumors began flying on Tuesday in the form of anecdotes from alleged Fry's employees, who all reported that they'd been summarily fired earlier in the day with zero notice. One anonymous report posted at The Layoff alleged that every remaining Fry's store in the US was "permanently closing tomorrow," and that statement was repeated hours later at a Fry's-related Reddit community. The Reddit post included the allegation that one store's staffers were tasked with shipping any remaining merchandise back to suppliers during their final day at work
***

Calm, cool and unperturbed..............
***
The ONT Musical Interlude
On this day: 24 Feb 2016
Cranberries singer Dolores O'Riordan was ordered to give 6,000 euros to charity after head-butting an Irish police officer.The artist was arrested at Shannon Airport in November 2014 when she was taken off a flight from New York after an alleged air rage incident. Medical reports given to the court showed she had been suffering mania and was mentally ill when then incident happened. via thisdayinmusic.com
AND
(H/T Hrothgar)
***

Thanks to JT for the following. The Good, The Bad, The Ugly and The Genius Award Winners.
***
Mother and offspring reunion. Tonight's Feel Good Story of The Day.

A Gas Leak Leads Homeowner To A Hibernating Bear Raising 3 Cubs Under The House


Three tiny bear cubs were successfully reunited with their mother under a home in Sevier County, Tennessee.
***

Tonight's ONT has been brought by Cob Dilemmas.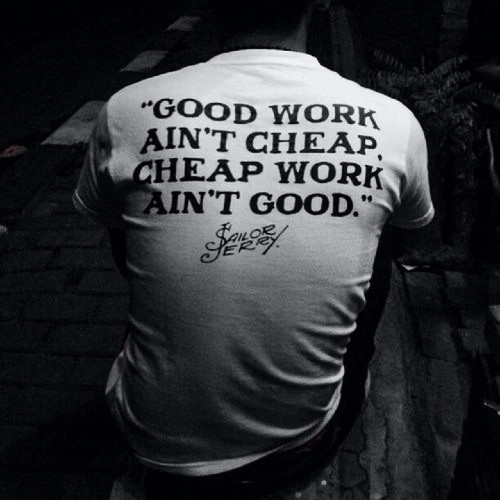 Notice: Posted with permission by the Ace Media Empire and AceCorp, LLC. Warning The ONT is addictive.

posted by Misanthropic Humanitarian at
10:00 PM
|
Access Comments