« Wednesday Overnight Open Thread (2/24/21)
|
Main
|
Mid-Morning Art Thread »
February 25, 2021
The Morning Report - 2/25/21 [J.J. Sefton]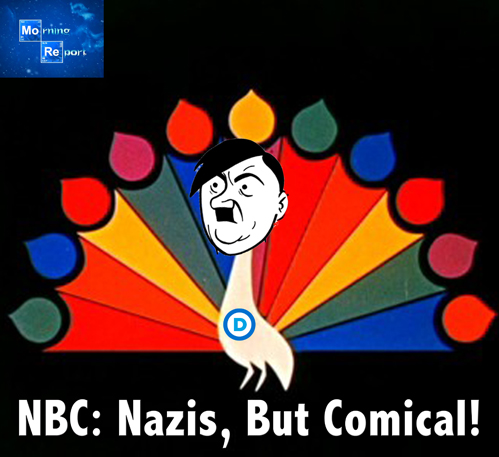 Good morning, kids. Thursday and as both Angel of Death Cuomo and Gavin Newsom circle the wagons, if they're not in fact circling the drain, the real story is the Junta's throttling voices of opposition via legislation and bureaucratic diktat, aided and abetted by the crony-corporatist sector and, more chillingly, from our colleagues, neighbors and even family members turned into blindly-obedient automaton enforcers of "the new order," to coin a phrase.


Congressional Democrats are demanding to know what communications giants such as Comcast and AT&T are going to do about "the spread of dangerous misinformation." How quickly this country is descending into an authoritarian regime where the government controls speech and the flow of information...

... The hearing was called to focus on "disinformation and extremism in the media." In practice it's a stage for peacock strutting, spin, and projection (a diversionary tactic Democrats are well-practiced in) with the ultimate goal of gaining full control of the flow of information.

The Democrats telegraphed their intentions when [Anna] Eshoo and [Jerry] McNerney assumed the role of prosecutors to ask the companies what steps they took "prior to, on and following the Nov. 3, 2020, elections and the Jan. 6, 2021, attacks to monitor, respond to and reduce the spread of disinformation, including encouragement or incitement of violence by channels your company disseminates to millions of Americans?"

Eshoo and McNerney further exposed their repressive intentions when they asked the companies if they are "planning to continue carrying Fox News, OANN and Newsmax" on their platforms "both now and beyond the renewal date?" and "if so, why?"

Is this not chilling? The Democrats care nothing about misinformation and disinformation, nor freedom of speech. Their objective is to use the Jan. 6 Capitol trespass-and-vandalize ruckus, as well as legitimate questions about the 2020 election, to shut down the speech of their political opponents. They lust for raw political and social power, to rule, not govern under constitutional limits, forever. It is that simple.
As our friends at Issues and Insights remind us, it is the Democrats that continue to lie about the events of January 6th and label/libel upwards of 80 million Americans as domestic terrorists, "white supremacist Christian nationalists" and insurrectionists, hell bent on overthrowing "our democracy." In fact, the evidence strongly indicates it was the Democrats and their black-clad brownshirts of BLaM-tifa with confederates in the Capitol PD that were responsible for the break-in, property damage and for sure the cold-blooded murder of an unarmed, non-threatening Ashlii Babbitt, even as tens of thousands of rally-goers and President Trump himself were peacefully gathered, oblivious to what was going on inside that caused Titty Caca AOC to wet Malig-Nancy Pelosi's girdle three blocks away. "Adolph builds a bonfire, Enrico plays with it" indeed.
So, okay. Facebook, Twitter, YouTube et al were all created and controlled by neo-Marxist zoom-dweebies in just the past 20 odd years or so. One would think that companies like Spectrum, Comcast, Verizon and AT&T - all with a direct lineage to Ma Bell, a venerable, original of American capitalism, would recoil at power-mad politicians seeking to muzzle the citizenry. One would think. In The Godfather Part 2, Hyman Roth boasted to Michael Corleone "We're bigger than US Steel." Today, the Marxist mafia IS US Steel -- and AT&T, Coca Cola, Disney and almost every other name one used to associate with big business and America. But when you look at the C-suites, those in the big chairs have had the benefit of being educated by a professoriate trained by none other than Bill Ayers, Mike Klonsky and their acolytes for the past 40-plus years.
Forget re-education camps. When corporate America, in service to their overlords in the Junta, has got you by the wallet, your hearts and minds will follow.

ABOVE THE FOLD, BREAKING, NOTEWORTHY
NOTE: The opinions expressed in some links may or may not reflect my own. I include them because of their relevance to the discussion of a particular issue.
ALSO: The Morning Report is cross-posted at CutJibNewsletter.com if you want to continue the conversation all day.
Follow us on Twitter: @CutJibNews
Follow us on Instagram: @Cutjibnewsletter


posted by Open Blogger at
07:16 AM
|
Access Comments