« Mid-Morning Art Thread [Kris]
|
Main
|
Michael Anton: Why Do Those Who Claim The Election Wasn't Rigged Require Us to Confirm That Claim For Them? »
February 24, 2021
The Morning Rant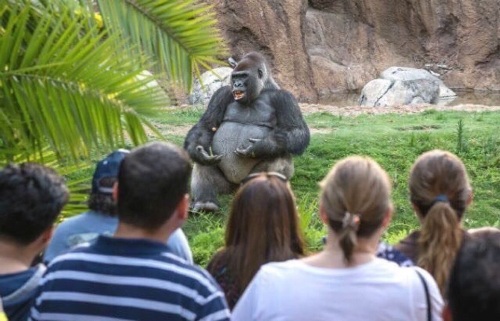 MORE PROVERBS FOR OUR TIME
A wise man's heart inclines him to the right, but a fool's heart to the left.
--(Ecclesiastes 10:2)
There are three things that progressives despise, yea, even four they would destroy: intact, two-parent families, equal enforcement of laws, heartfelt Christian worship, and the innocence of small children.
Like a drunken sailor on shore leave after many weeks at sea, so is the government with the public treasury.
Being woke won't save you when the woke mob surrounds your house.
To feminists, masculinity is toxic because the alpha males ignore them.
A wise leader will listen carefully to the advice of John Kerry and then do the exact opposite.
Introverts say there's no people like no people.
Progressives eat heartily, and then leave before the check arrives.
It is better to stick your head in a fishbowl full of angry hornets than to have to listen to the 'Trump said there are fine people on both sides' lie repeated again.
"Intellectuals" of the right are always battling last century's foes. (h/t banana Dream)
"Public health" is a disguise for all sorts of tyranny and injustice.
Progressives love to point at ugliness and say "this is beautiful, and your applause is mandatory."
Democrats say "let us fight now", but Republicans tell each other "we will be brave tomorrow."
Jim Acosta is puffed up like a balloon full of wind, and Brian Stelter is a potato.
Liberals believe that their generosity with other people's money makes them virtuous.
Being 'woke' means never having to say you're satisfied.
Like a tiny car stuffed full of clowns, so is Joe Biden's White House.


Thank Heavens We're In The Very Best of Hands: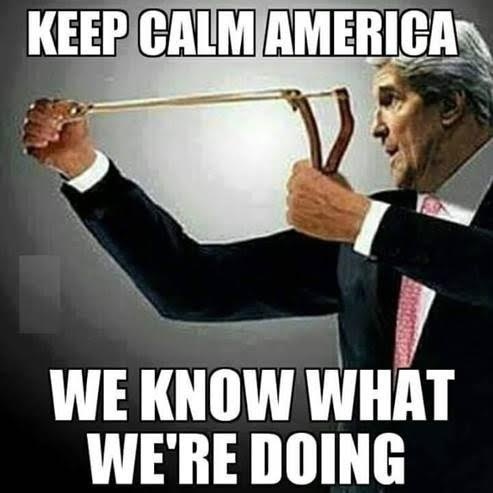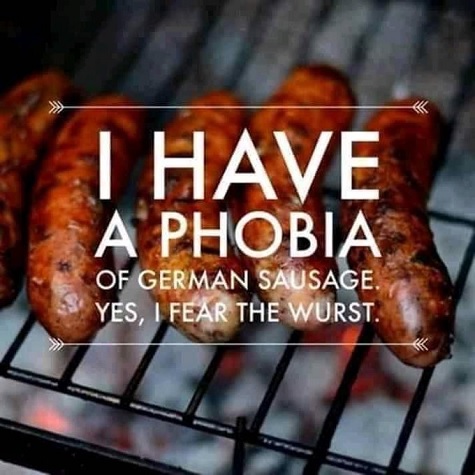 Moron Shopping: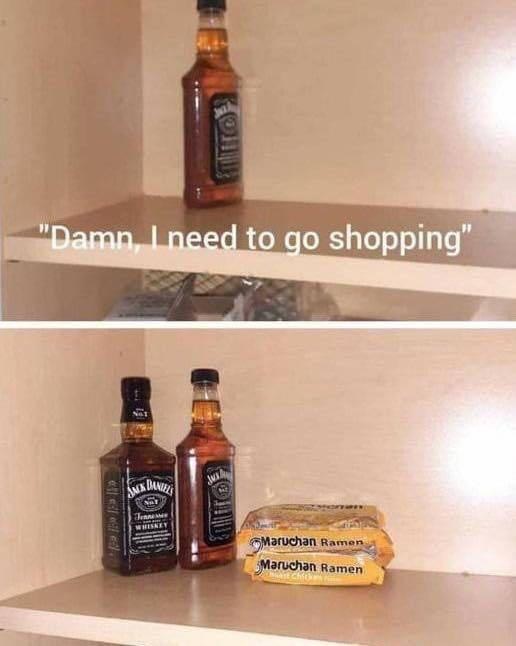 Mrs. Muse Says This Is My Daily To-Do List Since I Retired: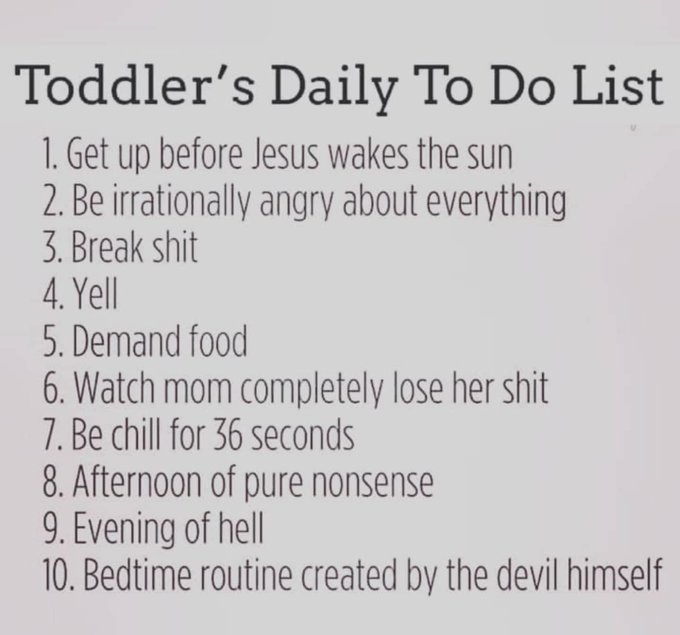 Because You Don't Need To Buy Food: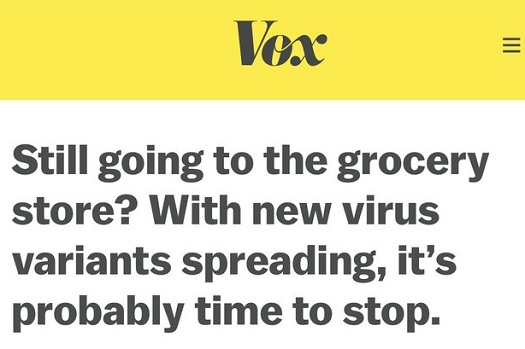 From The NY Times Style Book: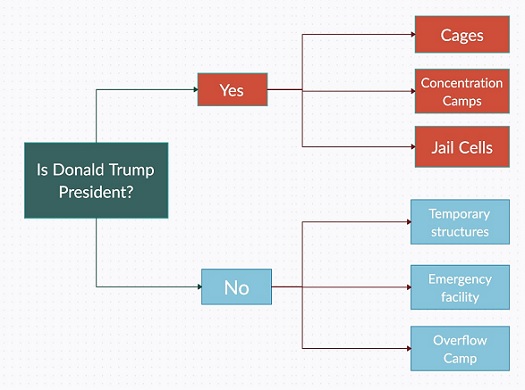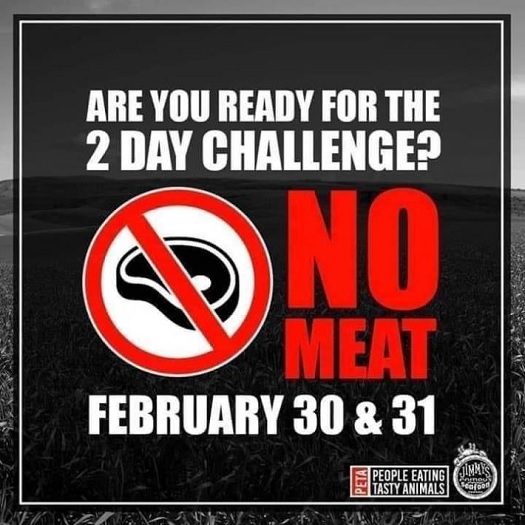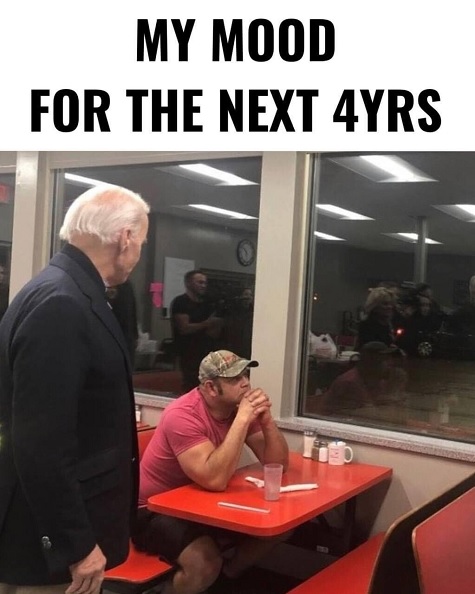 Democrat Brain Scan: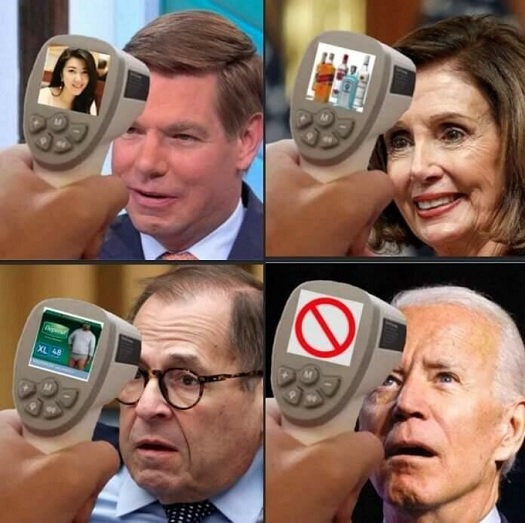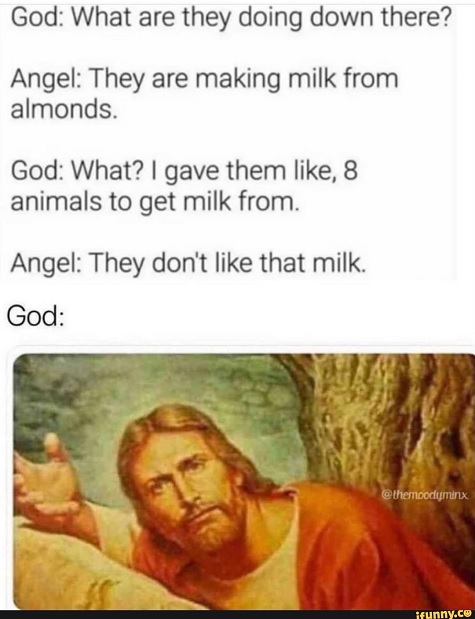 AoSHQ Weekly Prayer List
Please submit any prayer requests to "Annie's Stew" at apaslo atsign hotmail dot com.
Prayer Requests:

12/12 – Katya, the designated driver sends an update that she was in the ER with shortness of breath last weekend, and has found she has a blood clot in her lung now. The blood thinner she was on for the clot in her leg wasn't doing the job, so she is giving herself injections twice a day of enoxaparin sodium. She feels good, mostly. She sends her thanks for prayers and support through her chemo treatments.
12/29 Update: Last week was her last chemo treatment. She still has 4 infusion treatments of Keytruda, which is the immunotherapy drug that is still in clinical trials in the US. She has an appointment on Wednesday with the surgeon to scheduler her mastectomy. She sends thanks for continued prayers and support.
1/19 Update – Katya's surgery was pushed back to the 28th because she has pneumonia.
2/8 Update – Katya's pneumonia is getting better, and she has been cleared for surgery. On Thursday, she will have a bilateral mastectomy. Prayers for recovery and continued cancer treatment are requested. In a couple of weeks she will begin radiation therapy.
2/16 Update – Katya sent word that her surgery went great, but she's had some issues since then. (The blood thinner medication for blood clots caused low blood pressure. Then she was losing blood, which caused dizziness and confusion. She got 4 units of blood, so that seems to be getting better. Her pneumonia and chemo have not helped with all of this, but it is getting better.) The surgeon thinks they got 99% of the cancer during surgery. And she is so happy that the surgery is over!

1/8 – Captain Whitebread requests the means to get an eye exam and some new glasses. His current glasses are 4 years old, and he can see distances fine, but his up-close work is blurry. Since he works around computer screens all day, that's a big problem. His side jobs have all shut down due to Covid, so he's barely getting the bills paid now; there is nothing to spare.
2/3 Update – Captain Whitebread sends his thanks to the Horde who have prayed for him and who have contributed. He has received contributions to cover the cost of the exam and new glasses.

1/18 – Pollywog the 'Ette requests prayers for "Thing From Snowy Mountain". His sister just passed away from Covid caught due to a suppressed immune system from chemo. His mom is in her 80s and also caught it, leading to hospitalization and was put on a ventilator (although she has been allowed to remain conscious). He needs comfort, physical endurance/strength, and positive human interaction. Prayers for provision and a better job would also be helpful.
2/10 Update – His mom is in rehab, but still on a vent. She is awake and seems stronger, but still fails the breathing tests and the medical people are back to trying to convince him to let her die. Lots of scope for prayer in the situation.
2/18 Update – Thing From Snowy Mountain has been threatened with a lawsuit by his mom's sister to force him to put her in hospice because she didn't like the result of a Facetime call she attempted yesterday and has decided his mom is braindead. He has contacted a friend who is an attorney, but needs wisdom, favor, peace, etc. as he works through this attempt to, essentially, kill his mom by someone who should be showing compassion and support.

1/20 – Washington Nearsider requests prayers for his mental and financial stability as he leaves his marital home after several years of debating the issue back and forth. Nearly all of the familial debt is in his name, and he is moving into a one-bedroom apartment with only a mattress and computer. Prayers for his wife that she finds peace and grace, and for his two children (ages six and four) that they come through this difficult time with resiliency, maintaining their joy, and exuberance for life.

2/1 – Hrothgar requests prayers for an upcoming, non-optional, non-trivial surgery on Thursday (2/4/2021), followed by several days in the hospital for follow-up. His original cancer diagnosis (from back in November) remains confirmed, but the follow-up biopsy shows clear margins as of today, for which he is thanking God. He'd also like a prayer for DaughterH as she strives to keep everything on an even keel for him!

2/1 – Tonypete asks for prayers for his buddies Jenny and John, who were moved to hospice care this week. Pray for a peaceful and easy transition to their final rewards. Jenny has been suffering for years from cancer and John found out 6 weeks ago he had giloblastoma. He declined remarkably quickly.
2/8 Update – Jenny passed away on 2/2, and John passed away on 2/6. Both will be sadly missed.

2/3 – Juddgement sends an update. Several months back, he had requested prayers for his brother-in-law, who was undergoing hospitalization for severe depression. There have been issues: medication side effects, misdiagnosis by medical staff, a new rehab facility, new medical caregivers. But with a lot of time, care, and work, his brother-in-law is almost a normal functioning adult. Juddgement is adding on to his house now, to provide a suite so his brother-in-law can maintain a semblance of independence, while they can continue to monitor his recovery. Juddgement sends thanks for your prayers.

2/8 – Weak Geek requests prayers for his father and sister following the death Feb. 6 of his wife and our mother. (It was no shock; she'd been declining for years.) Dad will have to cope with being alone after 60 years of marriage. Sister is highly competent, but will need strength to handle future family emergencies, since Weak Geek lives in another state.

2/9 – Rosasharn requests prayers. Her husband has scarring in his lungs (after getting Covid) and can't recover. They don't know how long he has, or if they will be able to see him again. Please pray for her to have the strength to get through this, and when his time comes, that it be peaceful and he is welcomed into Jesus' arms.
2/10 Update – Rosasharn's husband passed away on 2/10. Thankfully, she and her daughter were able to visit him before he passed.

2/9 – Diogenes asks for prayers for the family of his mother-in-law, Margaret. She passed away on 2/9, at peace, and in her sleep. She was 98.

2/10 – Prayers are requested for Maggie at The Universal Spectator, who is having a lung biopsy today.

2/19 – Pooky's Girl requests prayers for Pooky, as he is going to have surgery to correct his deviated septum on 3/9. She is praying that the anesthesia works (he's had problems with that in the past) and that it helps him breathe better and in turn helps his mental state.


For Healing:

9/23 – Dr_No requests continued prayers for his daughter Megan. She had surgery for cancer earlier, and now has had the 2nd of 12 FOLFOX chemo treatments for her Stage III-C cancer. It's been rough – fatigue, weight loss, cold sensitivity, jaw pain. She's losing an average of 6.5 pounds per week now and has lost approximately 25 pounds since her surgery and beginning chemo. Her attitude is terrific despite what she's going through, but it'll be a rough slog between now and January.
10/8 Update – Megan was admitted to the hospital for bi-lateral pulmonary embolisms. Luckily, the embolisms responded to treatment. Dr_No says thanks again for sending words up for Megan!
11/18 Update – Megan has had the 6th of 12 chemo treatments. She is still having the symptoms above and reactions to the FOLFOX series. Her mom bought her a pair of Neuropathy gloves, and those seem to help reduce the pain and tingling in her hands. She is still losing 3-5 pounds per week. Dr_No thanks the Horde for the prayers for her.
2/10 Update – Megan had the last of her 12 FOLFOX Protocol chemo treatments on 2/9. She goes to the clinic for removal of her port, and after that, she'll be on every-three-month follow-up exams. It looks like she is past the worst of it now. Thanks to the Horde for your kind thoughts and prayers sent up for her. It worked!

1/13 – Coelacanth asks for prayers for a friend's son who was snowboarding and had an accident. He was undergoing spinal surgery last night, and it is feared he may never walk again. His name is Gavin.

2/3 – Sassy requests prayers. She was diagnosed with breast cancer and will undergo a double mastectomy on 2/8. Prayers for strength, mental, physical, and spiritual recovery.
2/10 – Prayers are requested for Vana, who had a scope shoved down her throat into her lungs for a biopsy. Pray for healing and good recovery.

For submission guidelines and other relevant info, please contact Annie's Stew, who is managing the prayer list. You can contact her at apaslo at-sign hotmail dot com.
If you see a prayer request posted in a thread comment, feel free to copy and paste it and e-mail it to Annie's Stew. She tries to keep up with the requests in the threads, but she's not here all of the time, so she may not see it unless you e-mail it to her.
Please note: Prayer requests are generally removed after five weeks or so unless we receive an update.
Please remember the Prayer of St. Francis:
http://www.prayerguide.org.uk/stfrancis.htm
Keep calm and pray on!


Who Dis: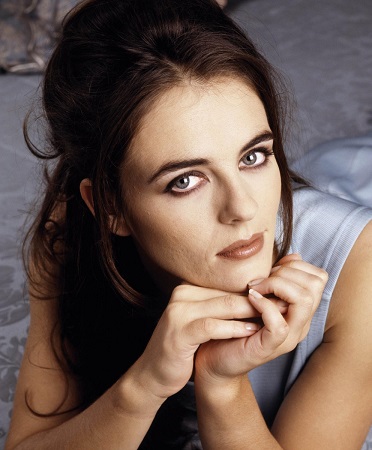 Photo 2
Photo 3
Photo 4
Photo 5
(leggy!)
Photo 6
Photo 7


For the 'Ettes: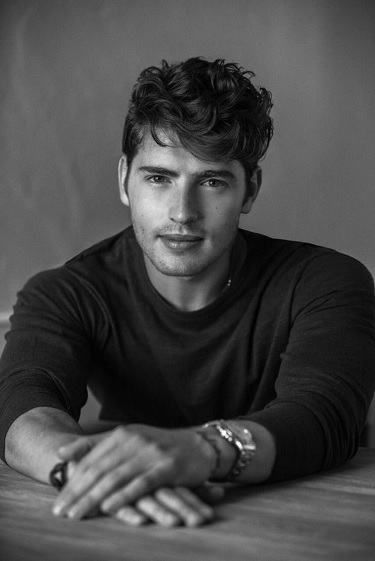 Photo 2
Photo 3
Photo 4
Photo 5


Wednesday Who Dis: After a decent start in roles in movies such as Baby Doll, Giant, and a biopic of Jean Harlow, Caroll Baker fought with Warner Bros., the studio that held her contract, over appearing in a few movies (adaptions of pulp novels by Erskine Caldwell) that she thought were trashy, the studio refused to let her try out for outside films such as The Three Faces of Eve and Cat on a Hot Tin Roof. So she did a lot of TV instead. She also in the 1959 Comedy But Not For Me with Mr. Goodwrench (1970s-1980s), Barry Coe, whose last film was in 1978. His gig as Mr. Goodwrench must have paid pretty well.


Today's Edition Of The Morning Rant Is Brought To You By Soup: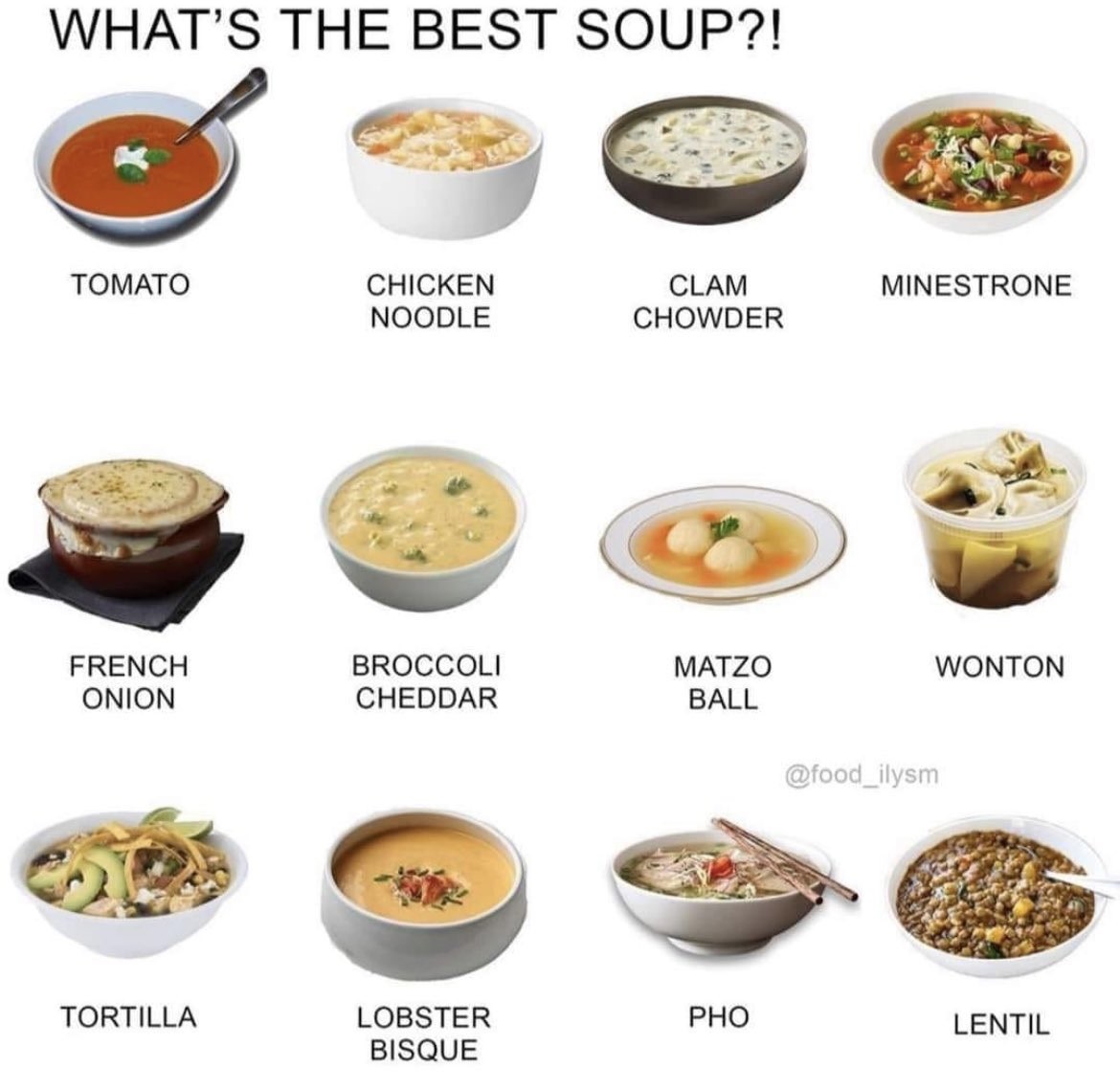 posted by OregonMuse at
11:17 AM
|
Access Comments