« Gun Thread: It's Snowing Down in Texas Edition! [Weasel]
|
Main
|
The Morning Report - 2/22/21 [J.J. Sefton] »
February 21, 2021
Sunday Overnight Open Thread (2/21/21)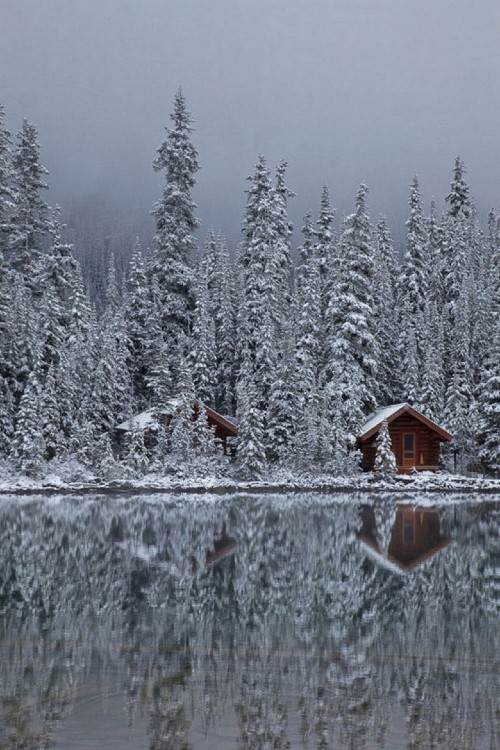 ***
The Quotes of The Day
Quote I

'I was looking around and it just popped up and I thought 'wow, that really looks like a man's parts'. Joleen Vultaggio
Quote II

"Also, I wanted to remind the public that no benevolent government should forbid autonomous adults from altering their consciousness, as long as it does not infringe on the rights of others." Dr. Carl Hart
Quote III

"I think it's a very appropriate way to think of it, so it is directly related to the warming, even though your instinct is to say, wait a minute, this is the new Ice Age. But it's not. It is coming from the global warming and it threatens all the normal weather patterns."John F. Kerry
Quote IV

Well, they should be doing it by paying people low wages. We don't want low-wage businesses. Most successful small businesses can pay a fair wage. If you look at the minimum wage, it increased with worker productivity until 1968, and that relationship was severed. If workers were actually getting paid for the value they were creating, it would be up to $23. I love small businesses, I'm all for it, but I don't want small businesses that are underpaying employees. It's fair for people to be making what they're producing. I think $15 is very reasonable in this country." Representative Ro Khanna (D-CA)

Let that sink in...........
Quote V

"It is clear U.S. President Joe Biden is not up to the task he has been sworn in to do."

"Never before has the leader of the Free World been so cognitively compromised," Sky News host Cory Bernardi
***

Paul Joseph Watson evaluates Bill Gates and his "Save The World" mantra. NSFW-Language

***
When you are racially profiled, harassed and frightened, do you ask for a ride home?

***

Read and then re-read the following sentence and tell me if it gives you pause. He had, to William's knowledge, cut off over a dozen men's testicles by that point, with few if any complications.

Inside the World of Backstreet Castrators, Cutters and Eunuch-Makers

The Daily Beast got an unprecedented look at the world of backstreet castrations where people desperate to have genitalia altered or removed undergo risky, illicit operations.


In 2018, William, a thoughtful, handsome guy in his late twenties with an eye for design and architecture, took a train up from his home in Baltimore to New York to meet a man he'd been chatting with online for a few months. They had dinner, checked into a hotel near Times Square with a nice view of the Hudson River, and got all showered up and clean. Then, the man placed a restrictive band around William's genitals and injected them with lidocaine. Once William was fully numb, the man sliced open his scrotum, cut off one of his testicles, and cauterized the testicular artery. He would have cut out William's remaining testicle as well, but his cauterizing tool died. So, he sutured William up instead.
***

Slowly, but surely, the 3D printing world is opening up Pandora's box. YOU CAN NOW 3D PRINT AN ENTIRE SEMI-AUTOMATIC RIFLE AT HOME. THE TOTAL COST — INCLUDING THE 3D PRINTER — IS ABOUT $350.
3D-printed guns, or functional firearms that can be mostly or entirely manufactured at home with a 3D printer, are getting more sophisticated and more dangerous.

For a long time, 3D-printed guns were still quite slapdash. Early homemade handguns would break apart after firing once, and they served as more of a symbolic middle finger to government firearm regulation than a tangible threat. But they're getting steadily more advanced, Slate reports. Now, a prominent 3D-printed gun community plans to unveil the designs for a functional, upgraded assault rifle early this year.

Sounds good to me, I'm pro 2nd Amendment.
***

Can your Tesla, Volt or Leaf do this? Nah, I didn't think so. Hybrid Ford F-150 powering Texas homes without electricity.

As detailed on the F150gen14.com forum, a user in the lower half of Texas says they lost power for three days; while neighbors set up a conventional backup generator to keep their critical home functions rolling, this forum poster busted out their 2021 Ford F-150 Platinum PowerBoost Hybrid. Using the onboard power-supply setup—which is powered by both the batteries and the engine—as a generator, the owner ran extension cords from the pickup to their kitchen to power a few lights, a toaster oven, a space heater, and the fridge.

It sounds as though the F-150 went above and beyond the call of basic duty, also powering a 75-inch TV, a coffee maker, and a freezer for "10-12 hours per day." Keep in mind, temperatures in the area were hovering in the teens during most of this time. The Ford owner says the F-150's hybrid powertrain only chewed through a few gallons of gasoline during this period and noted how the engine would come on and turn off periodically to keep the batteries onboard juiced up. The setup proved quieter than the neighbors' traditional portable generator, according to the user, and thanks to the truck's much larger fuel tank, didn't need to be refueled at least twice per day.
***

I like boobs. The real ones. Not some knitted fashion accessory.

So Boob Scarf Is Something You Can Actually Buy…
Flaunt your massive mammories this winter while wearing the boob scarf! The soft fleece caresses your skin and keeps you warm while the nippleitis-laden knockers keep the scarf hanging au naturel. Is this for real? Yes, you can actually buy this tacky insane thing on Amazon!
***

He recently ripped "Cocaine Mitch" a new asshole. I wonder what Donny Two-Scoops is going to talk about a week from today at CPAC.

Former President Trump will be a keynote speaker at the Conservative Political Action Conference in Orlando, Fla., his first public speaking engagement since leaving the White House, a spokesman for the organization confirmed to The Post on Saturday.

Trump is scheduled to speak on Sunday, Feb 28, the last day of the conference.

Trump's speech will focus on "the future of the Republican Party and the conservative movement," a source close to the former president told The Post.
***
Normally you can't shame politicians. Let alone get them to resign. Not the case in Oakley, CA.

OAKLEY — It started with profanity, jokes about parents just wanting a babysitter or to smoke pot in their homes, and then came the horrible realization by the elected officials making these remarks that they were on a live video stream being broadcast to the public.

And now, the three-day saga that has garnered national attention and widespread condemnation has resulted in the resignation of the entire Oakley Union Elementary School District Board, according to a letter Friday from the district's superintendent, Greg Hetrick. He wrote that county education board members will replace the board in an interim capacity.

"We deeply regret the earlier comments that were made in the meeting of the Board of Education earlier this week," a joint statement by now ex-board members Kim Beede, Erica Ippolito and Richie Masadas says. "As trustees, we realize it is our responsibility to model the conduct that we expect of our students and staff, and it is our obligation to build confidence in district leadership; our comments failed you in both regards, and for this we offer our sincerest apology."

Beede, Ippolito and Masadas join board president Lisa Brizendine, who announced her resignation late Thursday.
***

Good old Disney. Kermit The Frog and Miss Piggy are now adult content.

Disney has decided that "The Muppet Show" — featuring Kermit the Frog, Fozzie Bear and Miss Piggy — contains "offensive content" and can now be seen only on an adult account.

When viewers open the streaming service, which made five series available last Friday, viewers are greeted with the disclaimer: "This program includes negative depictions and/or mistreatment of people or cultures. These stereotypes were wrong then and are wrong now," the Daily Mail reported.
***

Misanthropic Setters are not fans of Democrats. But, Hillary is pretty good at stepping in dog shit.
***

There has to be a, "Where does a bear shit" joke here somewhere. H/T Isophorone Blog

It was a bare-bottomed blitz.

Alaskan native Shannon Stevens was attacked by a black bear when she went to relieve herself in the outhouse near her brother's yurt on Saturday night, Feb. 13.

Following a rustic dinner of sausages cooked on an open fire and a day of snowmobiling to the remote hideaway near Chilkat Lake, Stevens became one with nature — to a dangerous degree — when she faced the wild animal hiding out in her brother Erik's latrine.

"I got out there and sat down on the toilet and immediately something bit my butt right as I sat down," Shannon said, according to the Daily Mail. "I jumped up and I screamed when it happened."
I guess mice and spiders aren't so bad in a privy after all.
***
The ONT Musical Interlude
Born on this day: 21 Feb 1949
American songwriter, musician Jerry Harrison, keyboards, guitar, Jonathan Richman And The Modern Lovers, and Talking Heads, who had the 1983 US No.9 single 'Burning Down The House', and the 1985 UK No.6 single 'Road To Nowhere'. Also a member of Casual Gods. via thisdayinmusic.com
AND
Born on this day:21 Feb 1967
Michael Ward, guitarist with American rock band The Wallflowers who had the 1997 US No.3 album Bringing Down The Horse. via thisdayinmusic.com
***

Shop until you drop, or get cuffed and stuffed. Genius Award Winners.

COLLIER COUNTY, Fla. – A couple was caught allegedly stealing lamb and a variety of seafood from a Naples Costco by shoving it in their pants and purse.

Lucrezia Gentile, 71, and Vito Gentile, 76, part-time Florida residents from Brooklyn, New York, were arrested on Thursday.

A witness told Collier County deputies she saw the couple conceal multiple items and leave the store without paying for them. She said she saw Vito fold a halibut package in half it place it in Lucrezia's purse. Crab legs and clams also were allegedly placed into Lucrezia's purse.

Vito was reportedly seen placing lamb down his pants. The couple walked through the Costco, paid for several items and left.
***

I hope he cried like a little girl. Tonight's Feel Good Story of The Day.

The survival mindset involves a lot of things, not the least of which includes using improvised weapons when necessary to defend your life. An 82-year-old Marine Corps veteran did just that in recent days. After seeing an intruder slash his wife's face with a large knife, Herbert Parrish grabbed an unloaded shotgun from a wall mount and beat the violent intruder to death with it.

No doubt getting pummeled to death ranks right up there with getting stoned to death among the most unpleasant ways to exit this mortal coil. However, for the intruder, 61-year-old Harold Runnels, Jr., it came about as a result of a series of epic poor choices Monday afternoon in Jackson, South Carolina
***
Weekly commenter stats for week of 2-21-2021

Top 10 commenters:
1 [445 comments] 'Skip' [62.47 posts/day]
2 [444 comments] 'Sponge - Saying Ashli Babbitt'
3 [436 comments] '4'
4 [364 comments] 'Joe Mannix (Not a cop!)'
5 [360 comments] 'Aetius451AD'
6 [338 comments] 'TheJamesMadison, paying for my sins on the Scorsese streets'
7 [338 comments] 'REDACTED'
8 [334 comments] 'Catch Thirty-Thr33'
9 [331 comments] 'CN'
10 [300 comments] 'Adm. George Tarrant, watching the boys go ashore '
Top 10 sockpuppeteers:
1 [296 names] 'Adm. George Tarrant, watching the boys go ashore ' [41.55 unique names/day]
2 [97 names] 'BifBewalski - effing lefty green bastards'
3 [46 names] 'Dr Fauci'
4 [41 names] 'Duncanthrax'
5 [32 names] '4'
6 [30 names] 'Jak Sucio'
7 [24 names] '18-1'
8 [24 names] 'davidt'
9 [23 names] 'G'rump928(c)'
10 [23 names] 'mindful webworker
~25 years of webworks'
***

Tonight's ONT has been brought to you by Things I Wouldn't Do. Ever.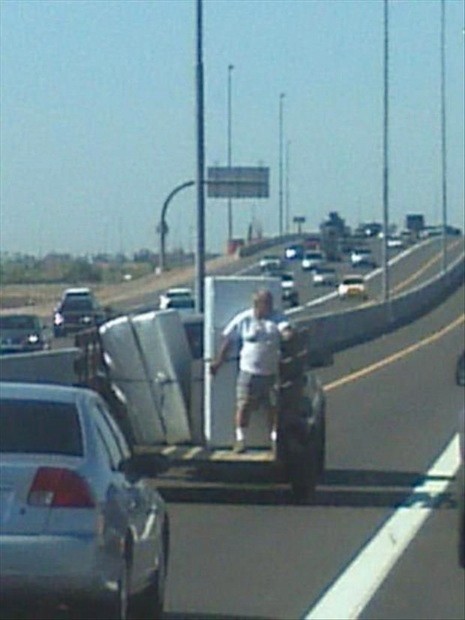 Notice: Posted with permission by the Ace Media Empire and AceCorp, LLC. Approved by the law firm of Dewey, Cheatem & Howe, S.C. and recommended by 4 out of 5 Morons.


posted by Misanthropic Humanitarian at
09:30 PM
|
Access Comments