« Mid-Morning Art Thread
|
Main
|
RIP: Rush Limbaugh Has Passed
Update: Rush's Wife Announces His Death »
February 17, 2021
The Morning Rant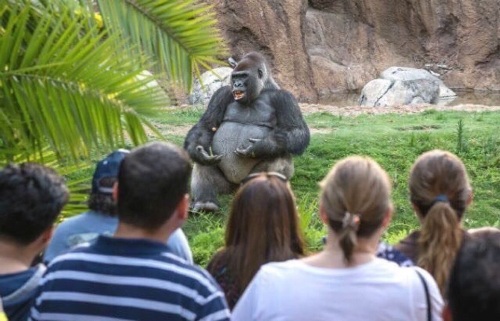 This country will not be put right until...
--Our elites stop hating the civilization they inherited.
--Abstinence before marriage and marriage itself becomes the norm.
--People want more children rather than fewer.
--Government is seen primarily as the guarantor of liberty rather than a distributer of goods and services.
--The national debt is paid down, rather than added to.
--Universities are systematically deprogressivized (like Germany was denazified after WWII).
--The national media is laughed out of existence.
--Mental illness is no longer a civil right.
--Public schools stop hiding the atrocities committed by commies.
--People stop proposing a government fix for every freakin' problem that comes along.
--Unless of course, the fix is to repeal one or more laws already on the books.
--Term limits for every federal, state, and local office.
--Commies show up as bad guys in movies just as often as Nazis.
--The ugly, the perverse, and the bizarre are no longer celebrated or glorified.
--Massive social changes are not undertaken solely for the sake of a few outliers.
--We once again learn to value and protect the innocence of children.
--Looters are shot.
--People fear the imposition of government rather than love it.
--The social status of actors and other mass-market entertainers is substantially reduced.
--The idea that America needs to be "fundamentally transformed" is met with scorn and contempt.


NY Times: "We Must Stop People From Saying Things That We Don't Like"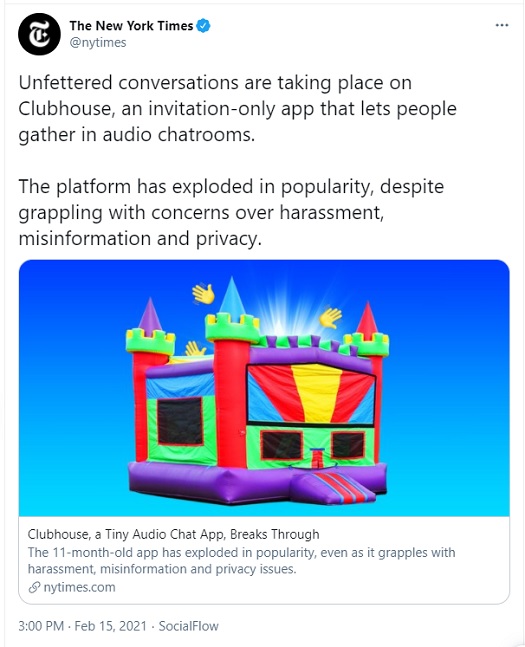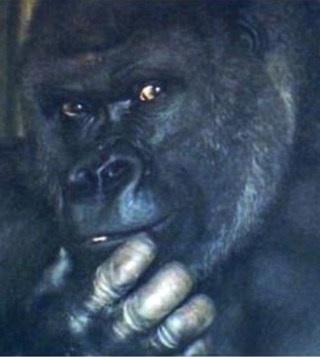 "I guess the Times only approves
of fettered conversations."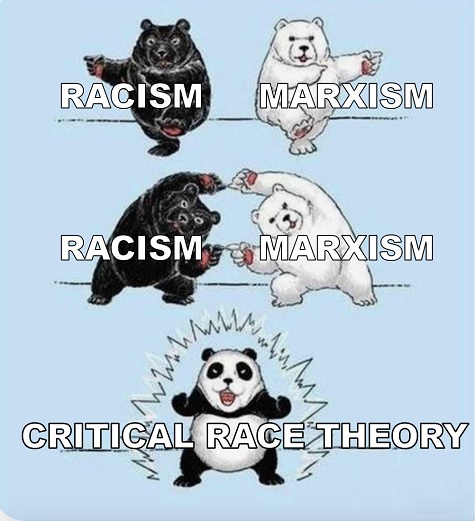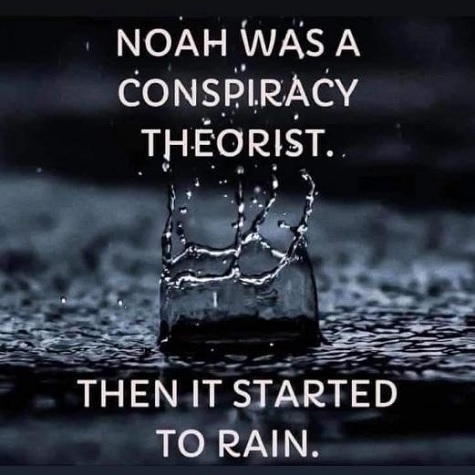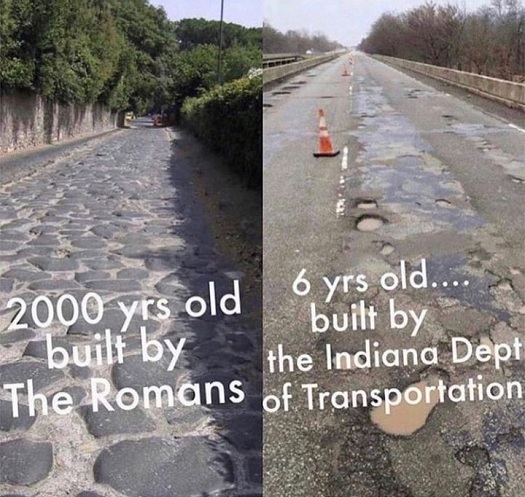 Another Woker-Than-Thou Fight: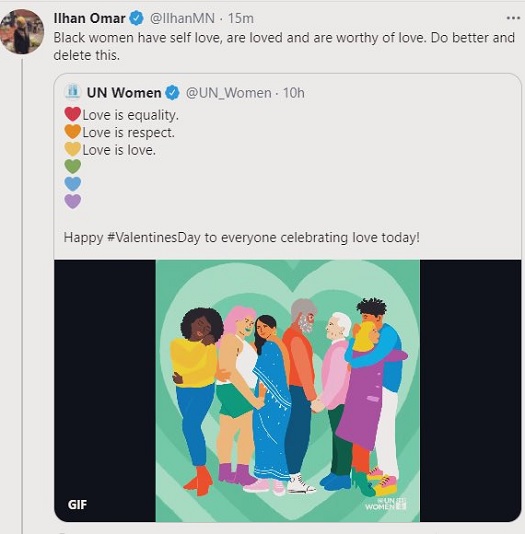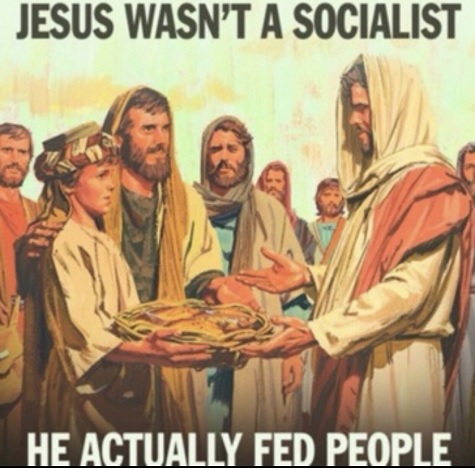 Hard-Hitting Journalism: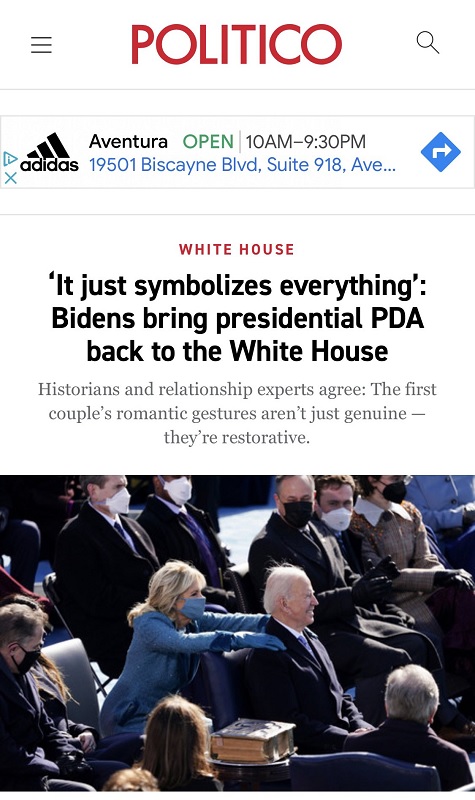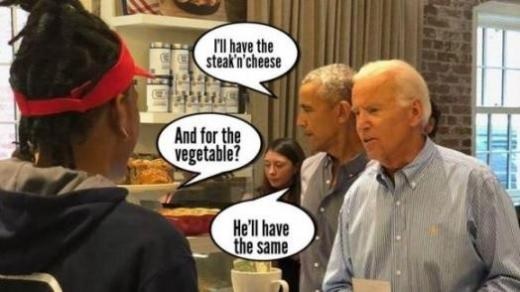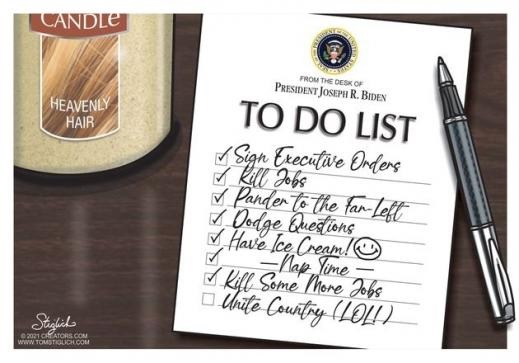 AoSHQ Weekly Prayer List
Please submit any prayer requests to "Annie's Stew" at apaslo atsign hotmail dot com.
Prayer Requests:

12/12 – Katya, the designated driver sends an update that she was in the ER with shortness of breath last weekend, and has found she has a blood clot in her lung now. The blood thinner she was on for the clot in her leg wasn't doing the job, so she is giving herself injections twice a day of enoxaparin sodium. She feels good, mostly. She sends her thanks for prayers and support through her chemo treatments.
12/29 Update: Last week was her last chemo treatment. She still has 4 infusion treatments of Keytruda, which is the immunotherapy drug that is still in clinical trials in the US. She has an appointment on Wednesday with the surgeon to scheduler her mastectomy. She sends thanks for continued prayers and support.
1/19 Update – Katya's surgery was pushed back to the 28th because she has pneumonia.
2/8 Update – Katya's pneumonia is getting better, and she has been cleared for surgery. On Thursday, she will have a bilateral mastectomy. Prayers for recovery and continued cancer treatment are requested. In a couple of weeks she will begin radiation therapy.
2/16 Update – Katya sent word that her surgery went great, but she's had some issues since then. (The blood thinner medication for blood clots caused low blood pressure, which caused her to lose blood, which caused dizziness and confusion. She got 4 units of blood, so that seems to be getting better.) The surgeon thinks they got 99% of the cancer during surgery.

12/22 – Homer's Donuts asks for prayers for work. He was laid off on 12/22 with only a few days of notice, and it feels horrible not knowing when the next paycheck is going to come.
1/11 Update – Homer's Donuts has an interview on 1/13 that is well suited to his career experience. Please pray for that to work out well!

1/6 – NaughtyPine has several requests: For the family and friends of Art, who they lost suddenly in late November. The tears come and he's missed terribly. For the family of Russ, especially his children who are currently estranged from each other. Family healing would make it easier on everyone. For Michele, who lost her ailing father on New Year's Day. Her "baby" brother died suddenly last March. She is now the sole survivor of her immediate family.

1/8 – Captain Whitebread requests the means to get an eye exam and some new glasses. His current glasses are 4 years old, and he can see distances fine, but his up-close work is blurry. Since he works around computer screens all day, that's a big problem. His side jobs have all shut down due to Covid, so he's barely getting the bills paid now; there is nothing to spare.
2/3 Update – Captain Whitebread sends his thanks to the Horde who have prayed for him and who have contributed. He has received contributions to cover the cost of the exam and new glasses.

1/18 – Pollywog the 'Ette requests prayers for "Thing From Snowy Mountain". His sister just passed away from Covid caught due to a suppressed immune system from chemo. His mom is in her 80s and also caught it, leading to hospitalization and was put on a ventilator (although she has been allowed to remain conscious). He needs comfort, physical endurance/strength, and positive human interaction. Prayers for provision and a better job would also be helpful.
2/10 Update – His mom is in rehab, but still on a vent. She is awake and seems stronger, but still fails the breathing tests and the medical people are back to trying to convince him to let her die. Lots of scope for prayer in the situation.

1/20 – Washington Nearsider requests prayers for his mental and financial stability as he leaves his marital home after several years of debating the issue back and forth. Nearly all of the familial debt is in his name, and he is moving into a one-bedroom apartment with only a mattress and computer. Prayers for his wife that she finds peace and grace, and for his two children (ages six and four) that they come through this difficult time with resiliency, maintaining their joy, and exuberance for life.

2/1 – Hrothgar requests prayers for an upcoming, non-optional, non-trivial surgery on Thursday (2/4/2021), followed by several days in the hospital for follow-up. His original cancer diagnosis (from back in November) remains confirmed, but the follow-up biopsy shows clear margins as of today, for which he is thanking God. He'd also like a prayer for DaughterH as she strives to keep everything on an even keel for him!

2/1 – Tonypete asks for prayers for his buddies Jenny and John, who were moved to hospice care this week. Pray for a peaceful and easy transition to their final rewards. Jenny has been suffering for years from cancer and John found out 6 weeks ago he had giloblastoma. He declined remarkably quickly.
2/8 Update – Jenny passed away on 2/2, and John passed away on 2/6. Both will be sadly missed.

2/3 – Juddgement sends an update. Several months back, he had requested prayers for his brother-in-law, who was undergoing hospitalization for severe depression. There have been issues: medication side effects, misdiagnosis by medical staff, a new rehab facility, new medical caregivers. But with a lot of time, care, and work, his brother-in-law is almost a normal functioning adult. Juddgement is adding on to his house now, to provide a suite so his brother-in-law can maintain a semblance of independence, while they can continue to monitor his recovery. Juddgement sends thanks for your prayers.

2/8 – Weak Geek requests prayers for his father and sister following the death Feb. 6 of his wife and our mother. (It was no shock; she'd been declining for years.) Dad will have to cope with being alone after 60 years of marriage. Sister is highly competent, but will need strength to handle future family emergencies, since Weak Geek lives in another state.

2/9 – Rosasharn requests prayers. Her husband has scarring in his lungs (after getting Covid) and can't recover. They don't know how long he has, or if they will be able to see him again. Please pray for her to have the strength to get through this, and when his time comes, that it be peaceful and he is welcomed into Jesus' arms.
2/10 Update – Rosasharn's husband passed away on 2/10. Thankfully, she and her daughter were able to visit him before he passed.

2/9 – Diogenes asks for prayers for the family of his mother-in-law, Margaret. She passed away on 2/9, at peace, and in her sleep. She was 98.

2/10 – Prayers are requested for Maggie at The Universal Spectator, who is having a lung biopsy today.


For Healing:

9/23 – Dr_No requests continued prayers for his daughter Megan. She had surgery for cancer earlier, and now has had the 2nd of 12 FOLFOX chemo treatments for her Stage III-C cancer. It's been rough – fatigue, weight loss, cold sensitivity, jaw pain. She's losing an average of 6.5 pounds per week now and has lost approximately 25 pounds since her surgery and beginning chemo. Her attitude is terrific despite what she's going through, but it'll be a rough slog between now and January.
10/8 Update – Megan was admitted to the hospital for bi-lateral pulmonary embolisms. Luckily, the embolisms responded to treatment. Dr_No says thanks again for sending words up for Megan!
11/18 Update – Megan has had the 6th of 12 chemo treatments. She is still having the symptoms above and reactions to the FOLFOX series. Her mom bought her a pair of Neuropathy gloves, and those seem to help reduce the pain and tingling in her hands. She is still losing 3-5 pounds per week. Dr_No thanks the Horde for the prayers for her.
2/10 Update – Megan had the last of her 12 FOLFOX Protocol chemo treatments on 2/9. She goes to the clinic for removal of her port, and after that, she'll be on every-three-month follow-up exams. It looks like she is past the worst of it now. Thanks to the Horde for your kind thoughts and prayers sent up for her. It worked!

12/21 – Toad-O requests prayers for his mother, who has just tested positive for covid-19. She is 88 years old and in a nursing home.
1/18 Update – Toad-O reports that his mother was released from quarantine and is back in her old room. She never did have any Covid symptoms. Prayers answered.

1/10 – Annie's Stew requests prayers for healing and protection for a sweet young family, expecting their first baby. The mom-to-be has many health issues, and now the dad-to-be just found out that he has lymphoma.

1/13 - Coelacanth asks for prayers for a friend's son who was snowboarding and had an accident. He was undergoing spinal surgery last night, and it is feared he may never walk again. His name is Gavin.

2/3 – Sassy requests prayers. She was diagnosed with breast cancer and will undergo a double mastectomy on 2/8. Prayers for strength, mental, physical, and spiritual recovery.
2/10 – Prayers are requested for Vana, who had a scope shoved down her throat into her lungs for a biopsy. Pray for healing and good recovery.

For submission guidelines and other relevant info, please contact Annie's Stew, who is managing the prayer list. You can contact her at apaslo at-sign hotmail dot com.
If you see a prayer request posted in a thread comment, feel free to copy and paste it and e-mail it to Annie's Stew. She tries to keep up with the requests in the threads, but she's not here all of the time, so she may not see it unless you e-mail it to her.
Please note: Prayer requests are generally removed after five weeks or so unless we receive an update.
Please remember the Prayer of St. Francis:
http://www.prayerguide.org.uk/stfrancis.htm
Keep calm and pray on!


Who Dis: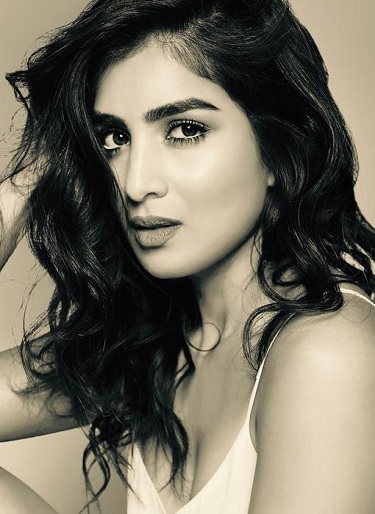 Photo 2
Photo 3
Photo 4
Photo 5
Photo 6
Photo 7


For the 'Ettes:
Photo 2
Photo 3
Photo 4
Photo 5


Monday Who Dis: The imdb bio for Heather Thomas is surprisingly thin. She's been married to the same guy since 1992, so that's nice. What's not so nice is that in the quotes section, she talks about her posters of her are the favorites of convicts and mentally ill people, so she's had a lot of stalkers coming over her fence with weapons and trying to break into her house. Ugh. She must have to spend a lot on security. She was in the 80s TV series The Fall Guy whose big star was Lee Majors, who got into acting after a promising football career was cut short by an injury in a college game that revealed he had congenital spondylolisthesis, an alignment defect of the spine. He's had a very long and successful career in television.


Today's Edition Of The Morning Rant Is Brought To You By Marshmallow Teef: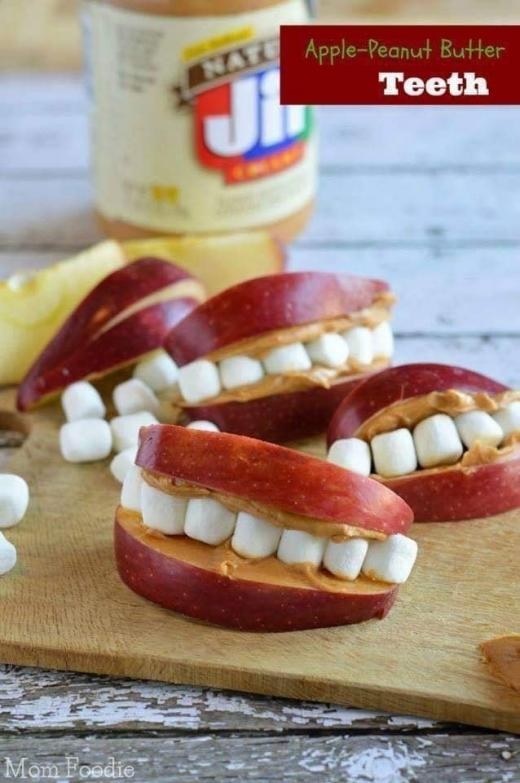 (Follow me for more great recipes!)

posted by OregonMuse at
11:18 AM
|
Access Comments