« Saturday Afternoon Chess thread 02-13-2021
|
Main
|
Saturday Overnight Open Thread (2/13/21) »
February 13, 2021
Saturday Evening Movie Thread 02-13-2021 [TheJamesMadison]
I know there's been some new political news today that's invited a lot of emotions, but if you could please let the movie thread be a movie thread while keeping the politics to the open and political threads below, your fellow Morons would be appreciative.
One Sheets
So, Dolley and I took the plunge and finally decorated our media room. It's about 90% of the way there with a couple of prints still to arrive in the mail, but it's pretty much done. What did we choose to decorate the walls with in our room dedicate to watching things?

Movie posters.

We have 13 posters up in frames alone with a couple of prints. Of different sizes with varied frames and mats, the posters provide a lot of color in what had been a rather plain looking room with a large television and three movie theater style recliners.

Choosing which to include was a compromise between husband and wife. I'm the movie fan, so I was looking for posters of movies that I loved. She's not a huge movie fan, so she was looking for movies that she found pleasing to the eye. I did draw the line at a couple that I insisted on having despite her wariness.

The Big Ones

We have two large, full-sized posters, like you would find in a movie theater. One is the teaser poster for Jurassic Park: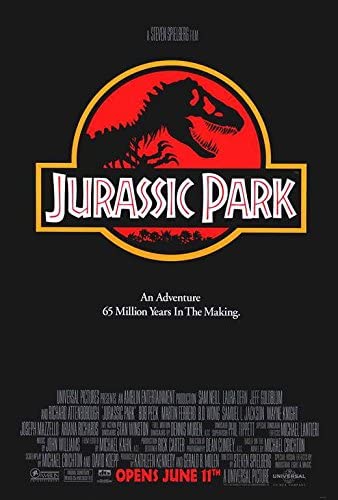 The other is the classic poster for Martin Scorsese's third film,
Mean Streets
: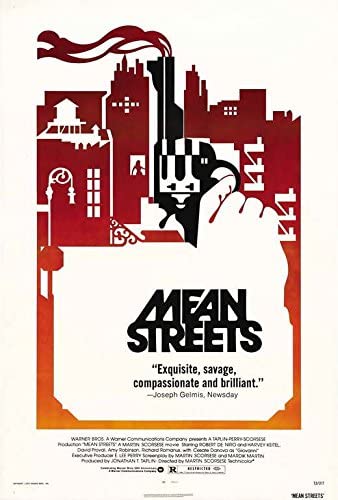 The Medium Ones
We have a couple of art prints. The first is this for Edgar Wright's
Shaun of the Dead
: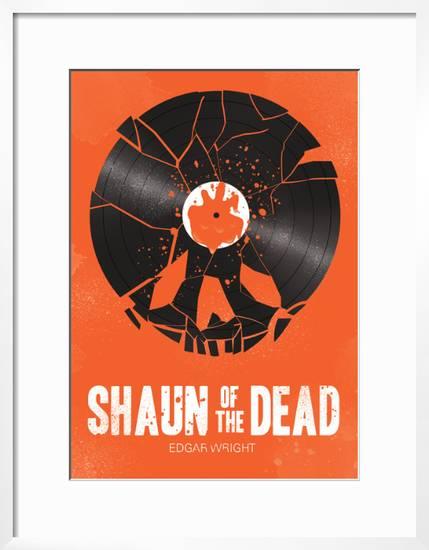 The second is this for
The Twilight Zone
: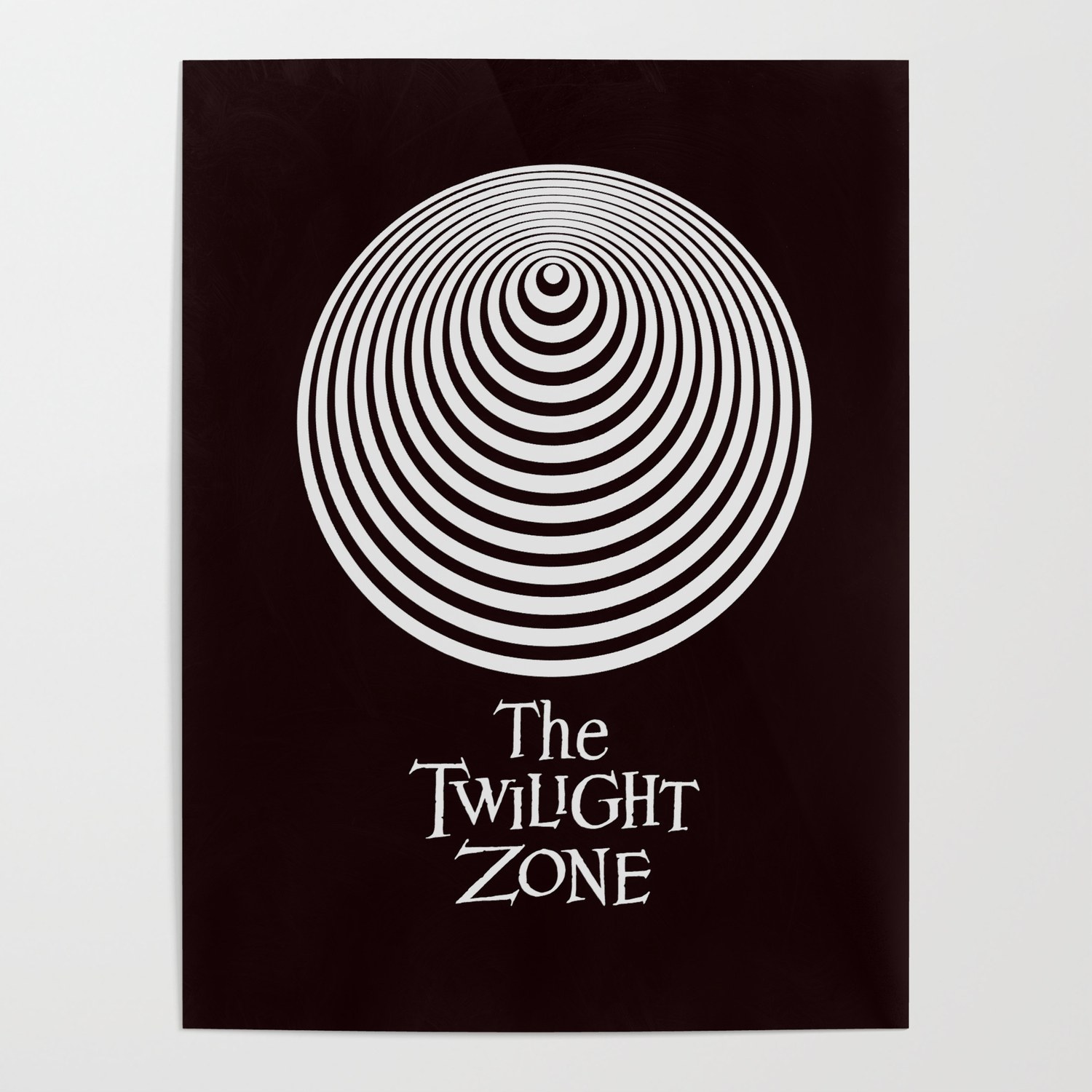 The Rest
The rest of the walls are populated by smaller, quarter sized posters 11x17 inches big. The are, in no particular order,
The Apartment
,
Jaws
,
E.T. The Extra Terrestrial
,
Roman Holiday
,
Singin' in the Rain
,
Vertigo
,
The Empire Strikes Back
,
Star Trek: The Motion Picture
,
2001: A Space Odyssey
,
Back to the Future
, and
12 Monkeys
.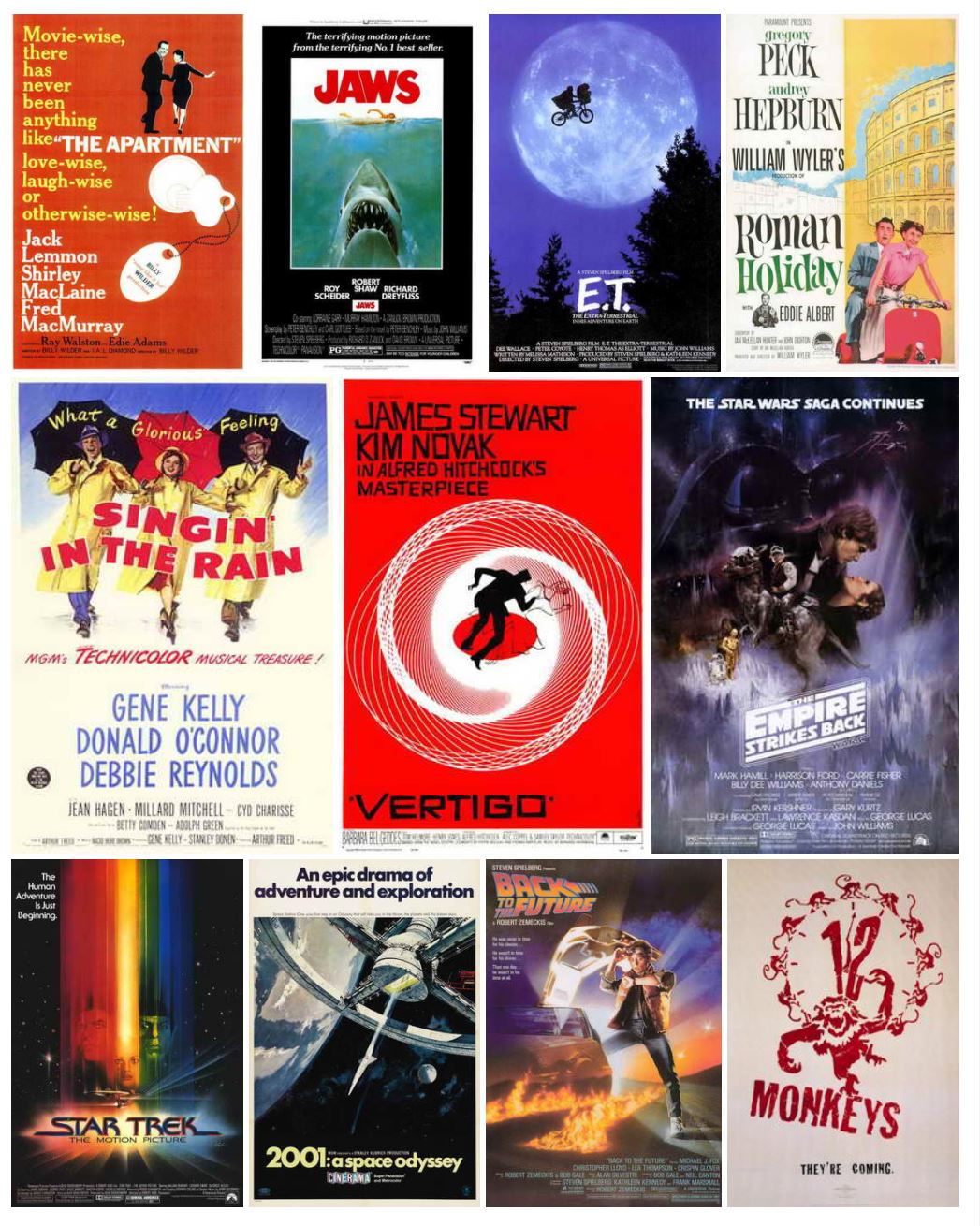 A Quick Story
Dolley and I planned this out on our computers after our two small children were in bed. We put them in their frames and hung them up while they were in bed. So, the first time that Junior, the six year old, saw any of them was when they were all up at once one morning.
He thought they looked really nice, complimented us about them (he's a very polite little guy), and then zeroed in on the
Back to the Future
poster. Being only six, I've been wary about trying to expose him to movies that would appeal to older kids like
Back to the Future
because if I force it on him and he doesn't like it young, then he may resist later when he is old enough. Well, he saw that picture of Marty McFly standing alongside the DeLorean with the fire trails behind and pretty much demanded to watch it. I was happy to show him it if he insisted rather than him feeling like he's being forced, so we threw it in that night.
He was absolutely transfixed by the film. For the last thirty minutes he didn't say a word, completely absorbed in the action as it played out. Hell, the next day Dolley wanted to try (again) to get him into Harry Potter, so we threw in the second film, and he was so bored halfway through that we just gave up, but
Back to the Future
was where it was at.
And I think that speaks to the purpose and potential influence of a great movie poster. It is marketing, designed to get you interested in a product, and a good poster matched with a good movie is the source of magic around the ads. Would Junior have been as excited about
Back to the Future
had I just announced to him that he was going to watch a movie I loved? Nope, that's not how influence works, but if he sees an image that excites him on his own, then he's open to it in a way that my words could never be.
Favorites
I couldn't get some of my favorites onto the walls.
Alien
,
Raiders of the Lost Ark
,
Ghostbusters
,
Superman
,
Conan the Barbarian
, and
Forbidden Planet
didn't meet Dolley's aesthetic criteria. That's fine, though, because I love how the room looks now anyway.
Do you have any favorite movie posters? Let us know!
Movies of Today
Opening in Theaters:
Judas and the Black Messiah
Movies I Saw This Fortnight:
The Naked Prey
(Rating 2.5/4)
Full Review
"However, I just feel like the movie takes a break from that core chase for a really long time, and when combined with some of my smaller problems around individual moments, I can't bring myself to really praise the film as a whole." [Netflix DVD]
Twin Peaks: The Return
(Rating 4/4)
Full Review
"It examines evil full on and makes us uncomfortable. It embraces warm humanity and fills us with joy. It's a massive, complex work that I look forward to revisiting at some point in the future." [Library]
Lone Wolf and Cub: Sword of Vengeance
(Rating 2.5/4)
Full Review
"Overall, the first
Lone Wolf and Cub
movie is hampered by its need to tell both an origin story and another adventure in the same 87 minutes. The origin story is told well enough, but the adventure gets short-changed." [HBO Max]
Mean Streets
(Rating 4/4)
Full Review
"His third film,
Mean Streets
, is a down and dirty independent film that evokes a specific time and place to great degree while telling a compelling story at the same time." [Personal Collection]
Taxi Driver
(Rating 4/4)
Full Review
"
Taxi Driver
is a fantastic movie that looks at the ugliness of the world clearly while painting a compelling portrait of a man driving himself to madness." [Personal Collection]
Lone Wolf and Cub: Baby Cart to Hades
(Rating 3/4)
Full Review
"Finally, three movies in, I feel like this franchise pulled together its disparate elements into something approaching a cohesive whole." [HBO Max]
Elizabethtown
(Rating 3/4)
Full Review
"The movie has its issues, but it is an open-hearted exploration of life after failure. That earnestness also seems to rub some people the wrong way, but I embrace it." [Personal Collection]
Casanova
(Rating 2/4)
Full Review
"It's frothy to the point that it can't keep a cohesive thought in its pretty little head. It's not good, but it's a distracting 110 minutes at the movies." [Personal Collection]
Contact
Email any suggestions or questions to thejamesmadison.aos at symbol gmail dot com.
Follow me on
Twitter
.
I've also archived all the old posts
here
, by request. I'll add new posts a week after they originally post at the HQ.

posted by Open Blogger at
08:09 PM
|
Access Comments