« Saturday Evening Movie Thread 02-13-2021 [TheJamesMadison]
|
Main
|
EMT 2/14/21 »
February 13, 2021
Saturday Overnight Open Thread (2/13/21)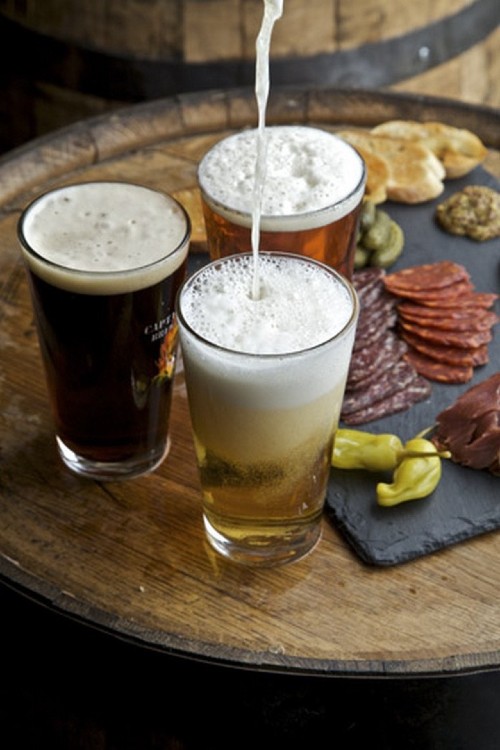 ***
The Saturday Night Joke
SEX AND GOOD GRAMMAR
On his 70th birthday, a man was given a gift certificate from his wife.
The certificate was for consultation with an Indian medicine man living on a nearby reservation who was rumoured to have a simple cure for erectile dysfunction. The husband went to the reservation and saw the medicine man.

The old Indian gave him a potion and, with a grip on his shoulder, warned 'This is a powerful medicine. You take only a teaspoonful, and then say: '1-2-3.' When you do, you will become more manly than you have ever been in your life, and you can perform for as long as you want."

The man thanked the old Indian, and as he walked away, he turned and asked: "How do I stop the medicine from working?"
"Your partner must say '1-2-3-4,' he responded, "but when she does, the medicine will not work again until the next full moon."

He was very eager to see if it worked so he went home, showered, shaved, took a spoonful of the medicine, and then invited his wife to join him in the bedroom.
When she came in, he took off his clothes and said: "1-2-3!"
Immediately, he was the manliest of men. His wife was excited and began throwing off her clothes, and asked: "What was the 1-2-3 for?"

And that, boys and girls, is why we should never end our sentences with a preposition, because we could end up with a dangling participle.
***

Legitimate beef? Or just another Karen in the making?

An 8-year-old from Minneapolis recently pointed out a big problem with NPR's oldest news show, All Things Considered. Leo Shidla wrote to his local NPR station:

My name is Leo and I am 8 years old. I listen to All Things Considered in the car with mom. I listen a lot.

I never hear much about nature or dinosaurs or things like that. Maybe you should call your show Newsy things Considered, since I don't get to hear about all the things. Or please talk more about dinosaurs and cool things.

Sincerely,

Leo

Leo has a point. All Things Considered is about to turn 50 years old. NPR's archivists found the word "dinosaur" appearing in stories 294 times in the show's history. By comparison, "senator" has appeared 20,447 times.
***

When Healers Do Harm: Women Serial Killers in the Health Care Industry. Dozens of undetected serial killers may have prowled hospitals and care homes over the past fifty years. Why are they so rarely caught?

SINCE 1970, more than ninety serial murderers around the world have been convicted after operating in hospitals, long-term care homes, and private residences with elderly charges. Between them, these nurses (mainly) and doctors (a few) have killed or injured over 600 people; an additional 2,600 deaths are connected to them but unproven. The caregiver killer deploys a subtle arsenal of insulin and opiates and pillows over faces. They hasten a person's demise by doping them with already-prescribed drugs at higher doses, or they induce heart attacks or strokes. Another forty health care workers in this time period evaded conviction for lack of evidence beyond reasonable doubt. In the Gosport War Memorial Hospital, in England, for instance, a female physician presided over 456 deaths due to inappropriate prescribing of opioids between 1987 and 2001, with another 200 patients considered to be her possible victims. Although she was censured for "professional misconduct," her licence wasn't even suspended, much less was she prosecuted for manslaughter or murder.

What this means is that we could be talking about 130 suspected serial killers in North America and Europe—dozens of John Wayne Gacys and Jeffrey Dahmers—in the last half century. And these are only the ones known or suspected. There have been other care homes and hospitals with highly suspicious death rates that have never been fully explained. Like the red-light district and the lonely highway, institutional care settings are prime hunting grounds for the modern serial killer.
***
Larry Flynt of Hustler magazine fame passed earlier this week. Quite the celebration of life planned.

Larry Flynt's "Celebration of Life" will amount to one big happy ending -- a fitting homegoing for the man who built a porn empire.

Flynt's famed Hustler Club in Las Vegas is planning to honor its founder with one helluva sendoff next weekend that will mirror Larry's lifestyle. The club's popular dance group, "Sexxy After Dark," will perform during the ceremony.
***

Are you gainfully employed? If not, this might be the job for you!

It can feel like a struggle working from home and being stuck staring at the same four walls night and day.

Sometimes all we look forward to is enjoying a nice glass of wine at the end of the day and pretending none of this is really happening before it starts all over again - so why not get paid for it?

If it sounds like a dream, then you might be able to make it reality because HUN wines are on the lookout for someone to become their first ever wine taster.

HUN, based in London, are shaking up the market by offering wine in a can so you never need to faff about with corkscrew again, and they want your input.
***

A good story. Thanks to JT

***
The ONT Musical Interlude
Can I speak to a manager please.(H/T redc1c4)
AND
RIP Chick Corea

We got to see Corea & co. Jun 18, 2009, back when, Smallville used to
have a nice music festival. Impressive show. No aud or vid online I
can find. Brief but nice mention of the concert here:
http://bit.ly/corea-burton

"...For example, there is nothing along the lines of the piece I saw
them play three years ago (in Bartlesville, Oklahoma) that began with
both Burton and Corea rhythmically hitting and tapping different sides
of the piano, jolting audience members out of whatever mental lulls
they might have fallen into...."- Mindful Webworker
AND
***

There is a right way to propose. There is a wrong way to propose. And there is the Genius Award Winner way to propose.

VOLUSIA COUNTY, Fla. — A Florida man stole an engagement ring from his girlfriend to use to propose to another woman, investigators said.


Volusia County Sheriff's Office said Joseph Davis, 48, used fake names including "Joe Brown" and "Marcus Brown" when he met both women in 2015 and 2016 through the OKCupid dating app, WFTV reported.
***

Tonight's ONT has been brought to you by Romance.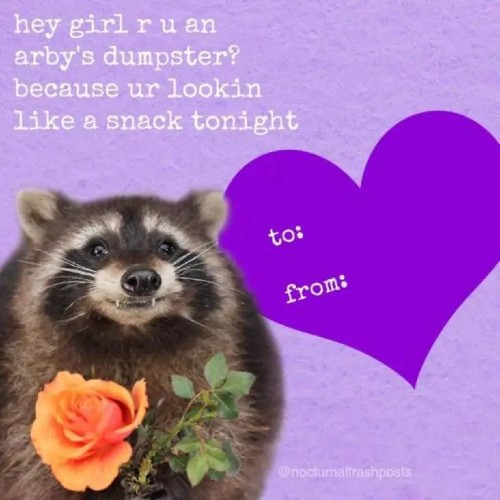 Notice: Posted with permission by the Ace Media Empire and AceCorp, LLC. janitorial staff and their hamsters. Don't forget tomorrow is Valentine's Day. You have been warned reminded.

posted by Misanthropic Humanitarian at
10:00 PM
|
Access Comments