« Born to Rum: Bruce Springsteen, Phony "Tribune of the Workin' Man," Busted for DWI In November, But That Doesn't Stop Him From Getting a Big Paycheck from a Corporation
|
Main
|
Democrats Release "The Goods" They Say Will Prove Trump's Guilt
Update: Mitt Romney Says It Brings "Tears to the Eye" Seeing How Close He Was to Almost Having to Meet His Constituents »
February 10, 2021
Afternoon Open Thread: Parafeline Activity Edition
Jen Psaki Valentines Day Card: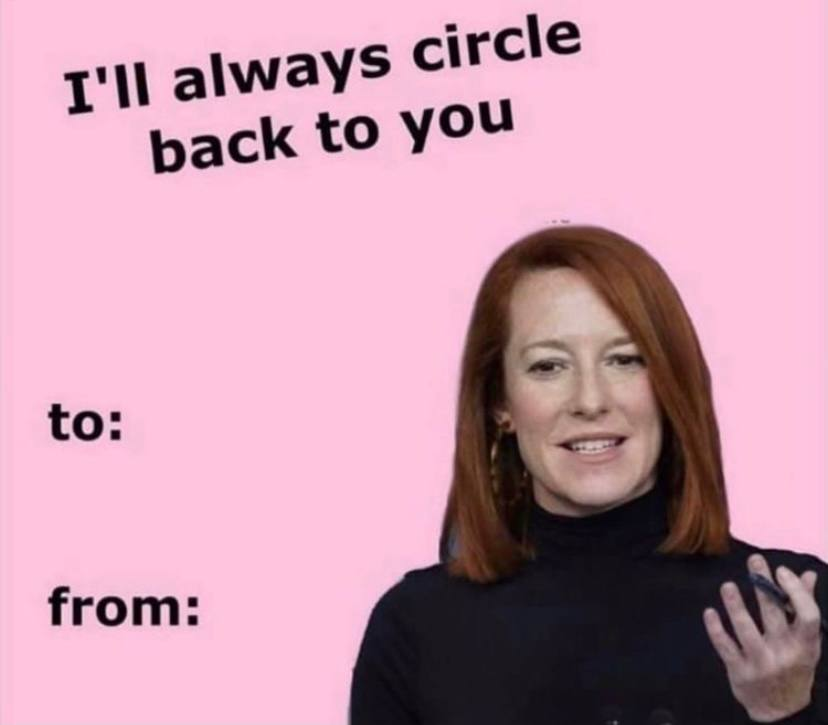 In other news, a woman ran out of whatever hair spray usually uses to shellac her hair and so she improvised.

She used... Gorilla Glue. It's a spray adhesive. I guess she focused on the "spray" part.

She does TikTok videos, so you can imagine that she's not in danger of designing any nuclear rockets anytime soon.
Well, it turns out that you should not use Gorilla Glue as a hair spray.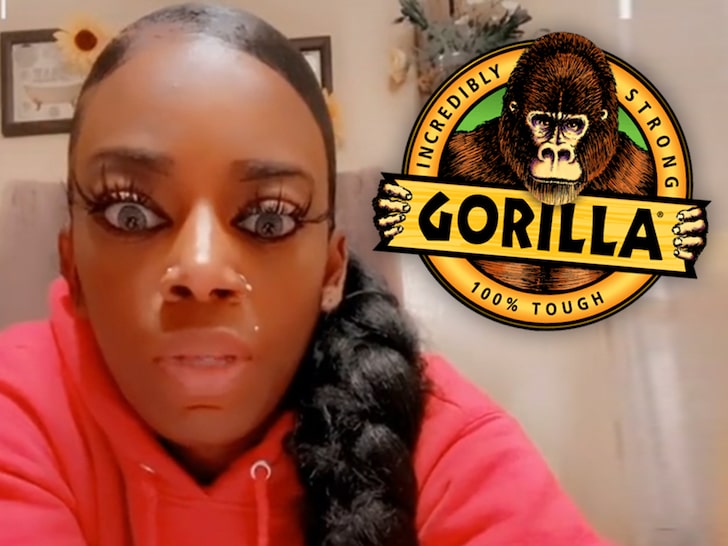 Her hair is now glued into a solid and she cannot do anything about that. She went to a hospital, but apparently even hospitals aren't equipped to deal with this level of stupidity.
Sources familiar with the situation tell TMZ ... Tessica Brown's weekend trip to the ER was another disaster, and Gorilla Glue's tip to use rubbing alcohol to remove the product was a colossal failure.

Our sources say Tessica spent 22 hours in the ER and the staff was dumbfounded. We're told healthcare workers put acetone on the back of her head, but it burned her scalp and only made the glue gooey before hardening back up.

Tessica, we're told, was instructed to keep trying the potential remedy back home, but rubbing alcohol still hasn't proved to be the cure.
So she's threatening to sue Gorilla Glue.

Finally: Parafeline Activity.
Update: Apparently our "Elites" don't have any books in their homes, so they have to rent them from Books By the Foot, or hang a bookshelf shower curtain behind them during Zoom calls.
Thanks to Lizzy.

posted by Ace at
04:35 PM
|
Access Comments