« Re-Education Camp Cafe: Dumb Creatures of Low Animal Intelligence Edition
|
Main
|
The Morning Report - 2/11/21 [J.J. Sefton] »
February 10, 2021
Wednesday Overnight Open Thread (2/10/21)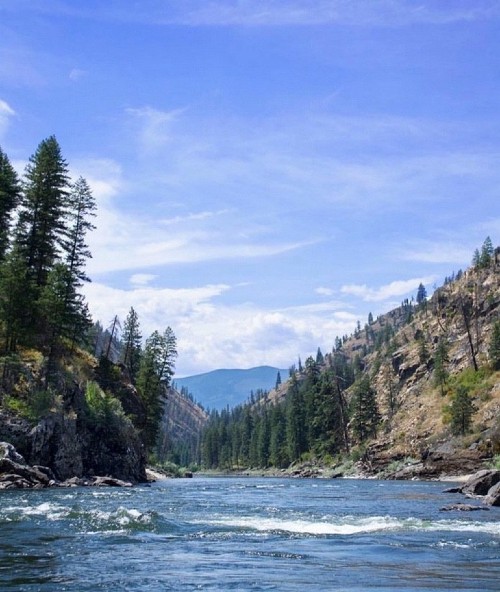 ***
The Quotes of The Day

Quote I

A true friend is someone who is there for you when he'd rather be anywhere else. Len Wein
Quote II

"I can think of nothing in Sunstein's record that gives me confidence he can fix a deeply broken department like the Department of Homeland Security or that he has a particular commitment to migrants. We need to get past the idea that because people are deemed important, it's important that they get an appointment." Jeff Hauser, director of the Revolving Door Project
Quote III

"We don't appreciate that air pollution is an invisible killer," Neelu Tummala, an ear, nose and throat physician at George Washington University School of Medicine and Health Sciences
Quote IV

"Hopefully if there are any more victims out there that for whatever reason, maybe because of his stature, didn't want to come forward, that they reach out to the police department so we can investigate further," Sergeant Winfred Lewis of the Chesterfield County Police Department in Virginia

Quote V

I'm usually the person that I don't care what people say. I just move at my own pace. I don't care what people say, but it's just getting to the point where people are on TV saying stuff about me.' Tessica Brown

This company loves Tessica Brown and people like her.

Quote VI

You can't fix stupid. Ron White
***
Had Bruce Springsprung leaned right he would have been crucified sometime ago.

Less than a week after he was featured in a high-profile Jeep Super Bowl ad — the first commercial of his lengthy career — news broke that Bruce Springsteen is facing DWI charges stemming from a November incident, and the car company appears to have pulled the spot from YouTube in response.

TMZ reports that the musician was arrested back on November 14 at the Gateway National Recreation Area in Sandy Hook, N.J., and he was cited for driving while intoxicated, reckless driving and consuming alcohol in a closed area. Springsteen was reportedly cooperative during the arrest, and he has a court appearance scheduled at some point "in the next few weeks."
Bruce, in case your skimming The ONT, here is a useful article for you.
***

People of the Midwest do not have an accent. No fockin' way, eh.
***
Will the Ginger vs. Mary Ann debate start all over again? 3 people were stranded on a deserted island. No word if it was a 3 hour cruise.

Here's How 3 People Stranded On Island Amazingly Survived For 33 Days
***
I'm sorry. But, I don't find unconscious blacked out drunk to be a compromising position.

A Claremore police officer found Judge McCoy behind the wheel with her head slumped toward her chest. After admitting to drinking a full bottle of champagne, she was arrested on suspicion of driving under the influence of alcohol. A breathalyzer test revealed a blood alcohol content of .35—more than four times the legal limit.
***
Did the conversation go something like this? Just look at what your son did!

Six-year-old boy sneaks parents' car out for a joy ride, makes a huge hole in neighbor's house
***

Waste not. Want not. I guess.
***

I guess reconciliation is out of the question.

A New Smyrna Beach man dumped by his girlfriend while on vacation sent death threats, telling her he pictured her as a turkey on his plate and that he would dissect her children and eat their brains, police said.

The text messages struck fear in the victim, who reported that Joseph Costello was capable of carrying out his threats because he was mentally ill, his arrest report states.

Costello, 37, sent threatening text messages to the woman even as police were talking to her, the report states.
***

Of course essential workers need the Kung Flu vaccinations.

LOS ANGELES, CA — Last week, Shannon Goodsell — a 53-year-old cannabis delivery driver with underlying health conditions — was uncertain when she was going to get a coronavirus vaccine shot.

That is, until Thursday, when the state shifted cannabis workers into some of the highest vaccine prioritization tiers.

Those in the medicinal cannabis industry are now eligible to be vaccinated alongside health care workers in Phase 1a, according to guidelines updated by the California Department of Public Health Feb. 4.
***
(H/T Weasel)
***
There is leaving a negative comment. Then there is a libelous review. Ouch.

A man who left a negative review of a legal firm on the TrustPilot website has been ordered to pay £25,000 ($34,000) in libel damages.

Philip James Waymouth engaged London law firm Summerfield Browne online to provide advice but was unsatisfied with the service he received.

He then left a review accusing the firm of being "another scam solicitor", according to court documents.

The firm took legal action, stating that this was untrue and defamatory.

The number of business enquiries it received had dropped since the publication of the review, Summerfield Browne said.

Mr Waymouth had not engaged with Summerfield Browne's complaints procedure before leaving the review, the High Court in London heard.

He did not attend the online hearing or send a legal representative.

He previously said he had offered to remove the review in exchange for a refund of the £200 fee (plus VAT) he had paid but claimed the firm had not responded.
***
***

The English language and science continues to be slaughtered every day.

Midwives at a hospital in England were directed to no longer use words such as "breastfeeding" and "breast milk" in order to be more inclusive to trans parents.

"Human milk," "breast/chest milk," or "milk from the feeding mother or parent" are the more acceptable terms for midwives to use at the Brighton and Sussex University Hospitals NHS Trust in lieu of using the traditional "breast milk."

The hospital is the first in the country to use the trans-friendly language within its maternity ward, which will now be known as the "perinatal services" department.
***

Cops don't always pay attention to your bumper stickers.

SANDY, Ore. (KOIN) — A Portland man was arrested in Sandy Saturday night on multiple charges including a DUII after letting his car roll into a deputy patrol car, according to the Clackamas County Sheriff Office.

A deputy said he first saw Jeffrey Cannon's red Volkswagen Jetta rapidly approach him from behind just before 11 p.m. Saturday outside Sandy on Hwy 26, sheriff's officials said.

The Jetta had a sticker on the back bumper that read: "Not drunk, avoiding potholes."
***
Why isn't science any better today than in the early 1900s

Meet Trofim Lysenko, The Russian Agronomist Whose Pseudoscience Doomed Millions

For decades, the lives of Soviet citizens hung on the whims of Trofim Lysenko, a man who believed that plants could be taught to bloom in winter and that nature could be mastered by raw force.

"Chicks" with dicks comes to mind.
***
I wonder if my kids will have a sense of humor after I check out?
***

I mentioned last night that tonight's ONT was going to be sketchy. Are there foods better cold than hot?

MY EXTREMELY UNCHILL QUEST TO MAKE HOT FOODS BETTER COLD
Cold pizza is canon, but what about cold mac and cheese? Cold fried rice? Maybe this is an idea I should have, um, put on ice

I'd like to reveal to you one aspect of how the sausage (this column) gets made. My editor really likes cold food and very badly wants you to like cold food, too. My recent story about hot versus cold sandwiches was her idea, for example, though I did ultimately come down on the side of the much sexier hot sandwich. (What can I say? I'm a sickass rebel who isn't about to listen to any "boss" or "authority figure" who likes "cold sandwiches.")

Today's piece about hot foods that are better cold was her idea, too. Now, I took issue with the idea that a cold sandwich could be just as good — nay, better! — than a hot sandwich. I'm a godly woman and have no interest in pursuing any kind of advocacy for the devil. But hot foods that are better cold, well, that's just common sense. Everyone knows there's no point in reheating pizza because it becomes a delicious cheesy cracker in the fridge overnight. Everyone likewise knows that stews and chilis are better the next day.
***
The ONT Musical Interlude
RIP Elliot Mazer.
Elliot Mazer, the longtime producer and engineer who helped craft albums for Neil Young, Linda Ronstadt, and the Band, among others, died at his San Francisco home on Sunday. He was 79. Mazer's daughter Alison confirmed the producer's death, adding that the cause was a heart attack after years of battling with dementia.
AND
On this day: 10 Feb 1975
Dave Alexander, the original bassist for The Stooges died from pneumonia aged 27. Alexander met Iggy Pop and formed The Stooges in 1967 and had a hand in arranging, composing and performing all of the songs that appeared on the band's first two albums, The Stooges and Fun House. He was fired from the band in August 1970 after showing up at a gig too drunk to play. via thisdayinmusic.com
***

If one were to follow NYC news, one knows most misdemeanor laws are not enforced. Unless you are a Genius Award Winner.

A man who allegedly stole at least eight pints of ice cream from a Manhattan business ended up clinging to the side of a building during his unsuccessful getaway, according to the NYPD

Police responded to a 911 call of larceny inside of a CVS located at 1500 Lexington Ave. When officers arrived, they allegedly engaged in a foot pursuit with a 30-year-old male

The man apparently tried to get down to the alleyway and got stuck on a small ledge, police said. ESU was called and the man was rescued and subsequently taken into custody.
***

Keeping the arts alive. Tonight's Feel Good Story of The Day.

Anonymous $2 Million Donation Pays Colorado Symphony Salaries Through Summer 2021


The Colorado Symphony will be able to pay its employees' salaries and health insurance through summer 2021 thanks to a $2 million anonymous donation
***

Tonight's ONT has been brought to you by Vanity Plates.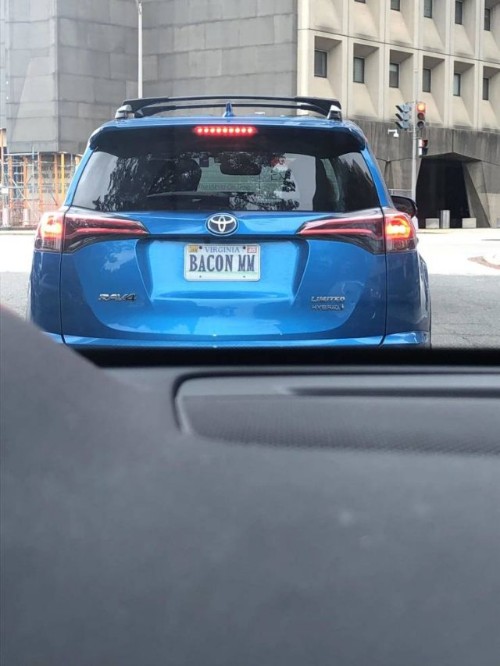 Notice: Posted with permission by the Ace Media Empire and AceCorp, LLC. For a complete transcript of tonight's ONT please send $5.00 and SASE to petmorons at gmail dot com. No refunds. No exchanges. No rain checks.

posted by Misanthropic Humanitarian at
10:01 PM
|
Access Comments