« When NeverTrumpers Fight, Conservatism Wins
|
Main
|
Re-Education Camp Cafe: Movies with a 30% Chance of Bats Edition »
February 04, 2021
Trump Letter to Fake Impeachment Mangers: "We are in receipt of your latest public relations stunt."
The Fake Impeachment Mangers -- including Eric Swalwell, who was adulterously fornicating with a Chinese spy while serving on the House Intelligence Committee -- delivered a demand that Trump testify under oath, so they can use Jim Comey rules to prosecute him for non-lies.
They declared that his refusal to do so would give rise to a "negative inference" about his claims of innocence.
Trump wrote back, properly, "Go fuck yourselves, and tell Swalwell to wipe the Chinese Spy off of his dick."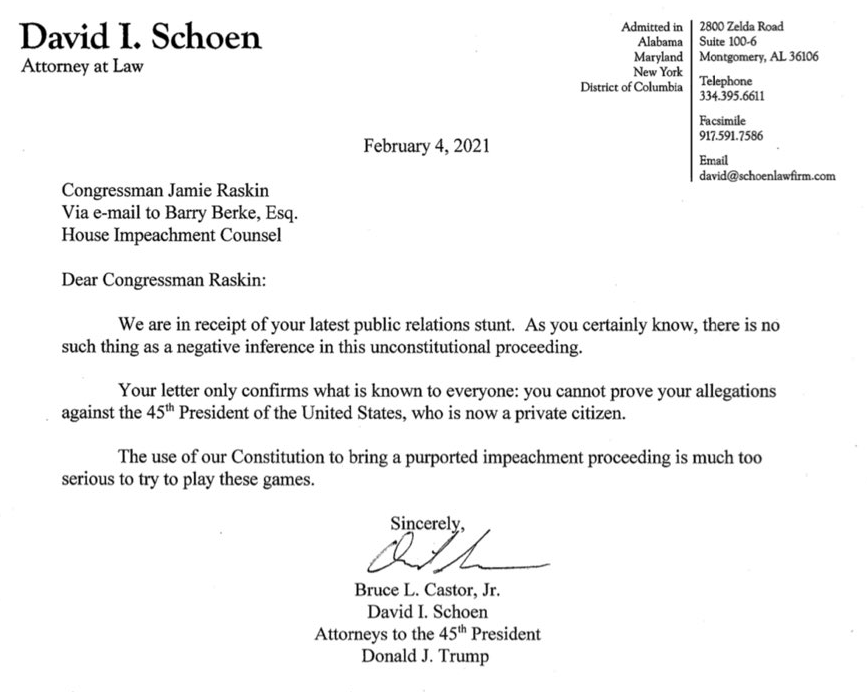 posted by Ace at
06:08 PM
|
Access Comments