« GAINZZZZ in the Age of Lockdowns
|
Main
|
Re-Education Camp Cafe: All of My Saturday Morning Sins Remembered »
February 05, 2021
Toronto Sketch Comedy Troupe Cancels Itself, Fearing That Its Own Lack of Diversity Will Embolden "White Supremacists"
A White Supremacist just emailed me: "These sad clowns don't empower me. In fact, they make me question this whole 'white supremacy' creed in the first place. What if... I've had it wrong all along?!!"
I'm going to go out on a limb and guess that this "troupe" wasn't funny, and that it was canceled by audiences long before it canceled itself.
Toronto Sketch Troupe Cancels Self The Sketchersons fear their lack of diversity fueled white supremacy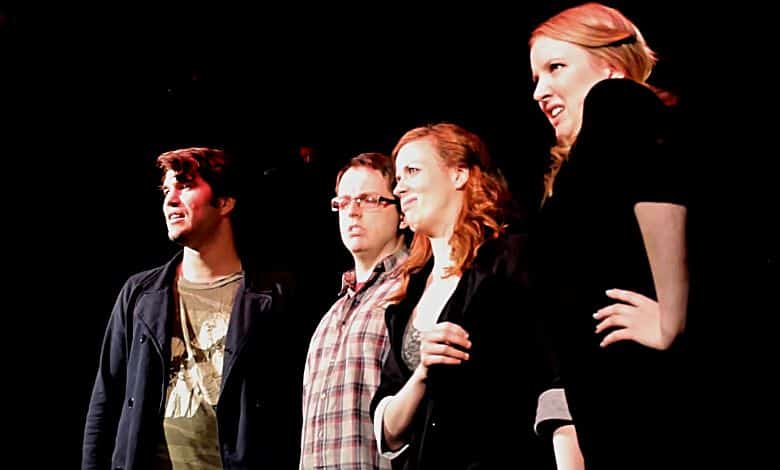 This is what literally everyone on Twitter looks like.
Even if you're not ugly in real life, this is what you look like
when using Twitter. If you think you're being "cool" on Twitter
and "having important conversations," check again:
this is what you look like on Twitter
They have imaginatively named themselves "The Sketchertons" -- because they do sketches! -- so you know the prodigious talent you're dealing with here.
In fairness, they're as good as anyone on SNL, and I mean that as an insult to both parties:

That's an ad for the troupe. This is one of their best bits. When they made a list of their best bits, the ones most likely to attract an audience, this checked in at #1.
Their FaceBook announcement says that they've struggled to attract "BIPOC and queer voices."
I rate that... Half true.


posted by Ace at
07:03 PM
|
Access Comments