« Gun Thread: Rifling Re-Run Edition! [Weasel]
|
Main
|
The Morning Report - 2/1/21 [J.J. Sefton] »
January 31, 2021
Sunday Overnight Open Thread (1/31/21)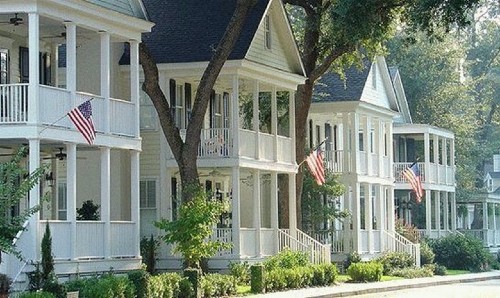 ***
The Quotes of The Day
Quote I

"After all I had overcome, to have my career come to a grinding halt over a global pandemic that I have no control over is extremely frustrating." HSR driver Steven Burke
Quote II

"It is truly disheartening to know that sergeants of the Michigan State Police and employees of Intoximeters stood idly by as Michiganders were repeatedly stripped of their constitutional rights,"Jon Marko, Attorney
Quote III

"I would rather our deputies not have to use any force. I also wish criminals did not put our citizens and deputies in harm's way." Sheriff Chip W. Simmons

Quote IV

'I'll never forgive people that voted for Trump, ever. I have an angry place inside of me.' Nancy Sinatra
Quote V

'I'm overwhelmed by the fact kicking a snow man could have a massive impact on me, I felt like the snow man was obstructing my pathway to work, as a bin man we have an important role which the community rely on. Callum Woodhouse, unemployed sanitation worker
***

David French, Charlie "3 Wives Sykes", George Conway, Rick Wilson = Crickets!!!

MSM, Lincoln Project, hid Weavers alleged grooming of boys

We are now learning that many high-level journalists covered up the child grooming of Lincoln Project's founder John Weaver in order to delay the story until after the election Not only is this a complete breach of ethics, it may be illegal conduct, reporter Jack Posobiec reported.

They better have good lawyers.

When Lesley Stahl ran a piece on the Lincoln Project, she failed to mention his grooming of teens.

And I'm brainwashed deplorable?
***

Dave Portnoy looks at the sleazy corrupt thieves of Wall Street.


Someone hires a plane to deliver a scathing message to Robinhood.
***
What a waste of money. Put him to death. NOW!
HUGE BILL US government has 'spent $161.5MILLION keeping "9/11 mastermind" Khalid Sheikh Mohammed alive' in Guantanamo Bay

THE US has spent an estimated $161.5million dollars keeping accused 9/11 mastermind Khalid Sheikh Mohammed alive in Guantanamo Bay.

The prisoner, who admitted to being involved in the execution of the September 11 attacks, has been at the Cuba prison since his capture in 2003.
***

Some things are just wrong. Wrong I say...............

***

I had never heard of the "Dyatlov Pass incident" until I started researching and drafting tonight's ONT. Forensic science unravels 61 year old mystery of Russian adventurers killed in an avalanche.
Nine Russian adventurers mysteriously froze to death—a new theory explains why
60 years later, new evidence points to a peculiar kind of avalanche as the culprit.

By the time the rescue team helicoptered to the remote Dyatlov Pass in late February 1959, the nine Russian adventurers—seven men and two women, all highly experienced cross-country skiers—had been dead for nearly a month. Nothing about the scene seemed right. The adventurers' tent had been sliced open from the inside, and in its husk lay rucksacks, neatly arranged boots, and a plate of sliced pork fat. The rescuers found the victims themselves over half a mile downslope from their camp, some of them barefoot and almost naked. The primary cause of death was hypothermia—temperatures would have been well below zero degrees Fahrenheit the night they fled—but two of the deceased were missing their eyes, and another her tongue. Four had suffered severe trauma to their heads and chests, as if they'd been in a car crash. These were not injuries consistent with a death by avalanche.

Over the decades, what became known as the Dyatlov Pass incident has prompted many a conspiracy theory. It must have been aliens that made the Russians flee to an icy death, as evidenced by the fact that some of the adventurers' clothes bore traces of radioactivity. Or a Yeti had stumbled upon the camp. Or, more plausibly, the local humans didn't appreciate the group's intrusion on their lands. In the end, none of these were particularly convincing to the Russian government, which officially blamed an avalanche as the culprit, all those curious circumstances notwithstanding.
***

Americans are showing My Pillow support.

Last week news broke that Dominion Voting Systems threatened My Pillow CEO Mike Lindell with a letter dated December 23, 2020, from defamation lawyers. In the letter, Dominion lawyer Thomas A. Clare called Lindell's attacks on the voting company used in all six contested states "implausible," adding they have "no basis in reality."

100 Percent Fed Up later reported – Mike Lindell is not the only person who received a threatening letter from Dominion—at least one GOP poll challenger in Michigan (who never even mentioned Dominion in her affidavit) received a threatening letter from Dominion.
***

Long time DB Cooper suspect has passed away. Sheridan Peterson a primary suspect was 94.
***

Dude! Long-term study reveals harm in regular cannabis use

Regular cannabis use has harmful effects regardless of the age a person starts using, a University of Queensland-led study has found.


The study examined people who began regular cannabis use in high school or in their early 20s, and compared both with non-users.

Lead author Dr. Gary Chan from UQ's National Centre for Youth Substance Use Research said the results linked regular cannabis use with negative life outcomes by age 35.

"Compared to non-users, regular cannabis users were more likely to engage in high-risk alcohol consumption, smoke tobacco, use other illicit drugs and not be in a relationship at age 35," Dr. Chan said.

"These outcomes were more common among those who started using cannabis regularly in adolescence.
***
Great. Just when I was starting to get over my fear of flying.

FAA Files Reveal a Surprising Threat to Airline Safety: the U.S. Military's GPS Tests
Military tests that jam and spoof GPS signals are an accident waiting to happen

Early one morning last May, a commercial airliner was approaching El Paso International Airport, in West Texas, when a warning popped up in the cockpit: "GPS Position Lost." The pilot contacted the airline's operations center and received a report that the U.S. Army's White Sands Missile Range, in South Central New Mexico, was disrupting the GPS signal. "We knew then that it was not an aircraft GPS fault," the pilot wrote later.

The pilot missed an approach on one runway due to high winds, then came around to try again. "We were forced to Runway 04 with a predawn landing with no access to [an instrument landing] with vertical guidance," the pilot wrote. "Runway 04…has a high CFIT threat due to the climbing terrain in the local area."

CFIT stands for "controlled flight into terrain," and it is exactly as serious as it sounds. The pilot considered diverting to Albuquerque, 370 kilometers away, but eventually bit the bullet and tackled Runway 04 using only visual aids. The plane made it safely to the ground, but the pilot later logged the experience on NASA's Aviation Safety Reporting System, a forum where pilots can anonymously share near misses and safety tips.

This is far from the most worrying ASRS report involving GPS jamming. In August 2018, a passenger aircraft in Idaho, flying in smoky conditions, reportedly suffered GPS interference from military tests and was saved from crashing into a mountain only by the last-minute intervention of an air traffic controller. "Loss of life can happen because air traffic control and a flight crew believe their equipment are working as intended, but are in fact leading them into the side of the mountain," wrote the controller. "Had [we] not noticed, that flight crew and the passengers would be dead. I have no doubt.
***
Tired of living where you currently reside? Want some cash to boot? Move to Tulsa, OK and get $10K.

TULSA, Okla. (NewsNation Now) — The coronavirus pandemic led leaders from many companies to announce employees will continue to work from home this year. Thanks to technology, many people can work almost anywhere, and now city leaders in Tulsa, Oklahoma, are trying to capitalize on that trend.

City leaders are offering people $10,000 to relocate to Tulsa.

Nestled between the Osage Hills and the Ozark Mountains, about 100 miles northeast of Oklahoma City, lies Tulsa. It's the state's second-largest city, and it bears a storied past, from its Native American settling and the Tulsa Race Massacre of 1921 to the drilling boom that made it the "oil capital of the world."

It's a utopia for those torn between wanting big-city splendors and the charms of small-town life.

"We've got a top 10 opera in the nation, we've got a beautiful ballet, we've got museums," said Grant Bumgarner, Tulsa Remote's community manager. "We've got incredible amenities; the only difference is they're cheaper and easier to get to, and there's a stronger community built around them.

Couldn't help myself................

***

The problem with white liberal guilt? There is never enough remorse. Never.

A Maryland church is donating $500,000 to racial justice and reparations for slavery over a period of 4 years.

Rev. Grey Maggiano said in a statement "since 2017 this parish community has focused on uncovering the truth of our past and studying the true impact that Memorial inflicted on our neighbors through housing segregation and redlining, disenfranchisement of Black voters, and inequity in school and youth programs here in Baltimore. As a faith community dedicated to social justice, we acknowledge how our history has shaped our present reality. This initiative is one more step toward repairing that harm."

The church was formed by confederate segregationists who owned slaves.

The "social service" organizations will be enriched. The recipients of the remorse? My guess, not so much.
***

In today's political and cultural climate we need to answer the following question. Is/Was Michael Zanakis a Moron?

Toy Gas Fired Missile

A toy gun that uses fart gas to "fire a toy missile into space" was patented by Michael Zanakis in 2000:

To operate the assembly, the operator places the inlet tube with its valve open adjacent his anal region from which a colonic gs is discharged. The piston is then withdrawn to a degree producing a negative pressure to inhale the gas into the combustion chamber to intermix with the air therein to create a combustible mixture. The ignitor is then activated to explode the mixture in the chamber and fire the missile into space.
***
Have you ever seen a salt truck moving fast? Me neither. This must have been fun to watch.

A City of Cincinnati salt truck led police on a slow-speed chase, dumping its load on police cruisers in pursuit.

It began around 11:45 p.m. Thursday in Reading, Ohio.


According to an affidavit, a Reading police officer made a traffic stop on a different vehicle on Reading Road near Sunnybrook Drive.

Officers said they were out of their vehicles and taking a person into custody when they heard the sound of an engine accelerating and saw a City of Cincinnati salt truck barreling toward them.
***

Capitalism and the art of picking winners and losers government style.

TWO HARBORS, MINN. – Cream ale coursed through a drain on the floor as Castle Danger Brewery emptied yet another keg of its most popular beer that expired during COVID-19 shutdowns.

"That's just sad," said Rep. Jim Nash, R-Waconia, as he watched the golden liquid flow.

He and two other lawmakers visited the Two Harbors taproom on Friday to hear a plea from the state's largest breweries, who are again asking the Legislature to let them sell growlers.

Breweries that produce more than 20,000 barrels of beer in a year are prohibited from selling the to-go containers under state law. Lon Larson, co-owner of Castle Danger, said this rule forced layoffs and waste when COVID-19 caused his taproom to close for months. The brewery has dumped 920 kegs since March.


Five Minnesota breweries — Schell's, Summit, Surly, Fulton and Castle Danger — have surpassed the 20,000 barrel production mark. Others, like Lift Bridge Brewing Co. in Stillwater and Indeed Brewing Co. in Minneapolis, are nearing the milestone.

If they dump Schells down the drain I suspect the DNR would be chasing them down for utter pollution.
***
The ONT Musical Interlude

RIP Animals guitarist Hilton Valentine.

And
Born on this day: 31 Jan 1956
John Lydon, (Johnny Rotten,) singer with the Sex Pistols who had the 1977 UK No.2 single 'God Save The Queen' and 1977 UK No.1 album Never Mind The Bollocks, Here's The Sex Pistols'. Formed Public Image Ltd who scored the 1983 UK No.5 single 'This Is Not A Love Song'. via thisdayinmusic.com
AND
On this day: 31 Jan 1970
American blues musician Slim Harpo died of a heart attack while recording in London aged 46. His most successful and influential recordings included 'I'm a King Bee' (1957), 'Rainin' In My Heart' (1961), and 'Baby Scratch My Back' (1966). A master of the blues harmonica, his stage name was derived from the popular nickname for that instrument, the "harp". The Rolling Stones, Pretty Things, Yardbirds and Them all covered his songs. via thisdayinmusic.com
***

Happy meals are supposed to be just that. Happy. Not Genius Award Winners.

Don't mess with his happy meal.

A New Mexico man was caught on video pointing a gun at a McDonald's employee for getting his order wrong.

Estevan Gonzalez pulled up at a McDonald's drive-thru window in Albuquerque on Jan. 7 to complain that his burger didn't have cheese, KRQE reported.

Gonzalez left and came back to the drive-thru — still unsatisfied — about 10 minutes later.

The 25-year-old man then can be seen on surveillance footage arguing with an employee before whipping out a gun and pointing it at the employee.

The employee then calls the police, which sent a chopper to the restaurant where it recorded Gonzalez at the window.
***

He never forgot. Tonight's Feel Good Story of The Day.

Eric Schwam, who died at 90 years old in December, wrote the surprise gift into his will for Le Chambon-sur-Lignon, a commune in south-central France.

Mayor Jean-Michel Eyraud says he left the village a "large amount" in his will, without confirming a figure.

But his mayoral predecessor told the local media that the total is about €2m (£1.7m; $2.4m).

Eyraud told AFP that Schwam's gift would be used to fund education and youth initiatives.

Le Chambon-sur-Lignon has a population of only about 2,500 people but has a reputation as a place of refuge, dating back to the French Protestant Huguenots who fled religious persecution during the 17th Century.

The town was recognized by Israel for its extraordinary effort in protecting Jewish refugees from the occupying Nazis.
***

Tonight's ONT has been brought to you by Virtue Signaling.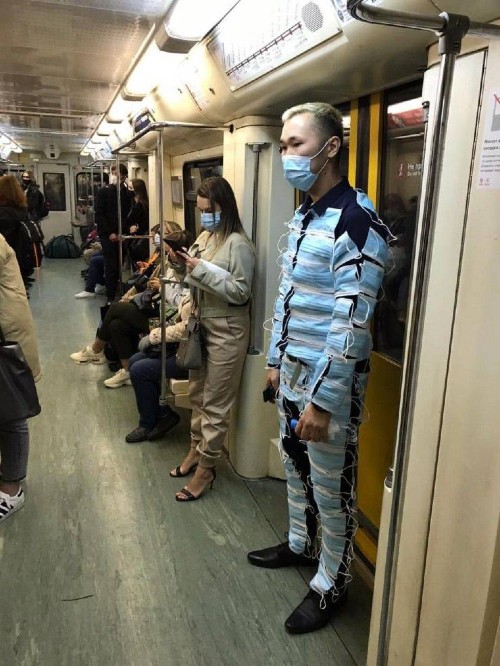 Notice: Posted with permission by the AceMedia Empire and AceCorp, LLC. Proudly made in the USA with US made components and skilled labor.

posted by Misanthropic Humanitarian at
10:10 PM
|
Access Comments