« Saturday Morning Coffee Tea Break
|
Main
|
Saturday Gardening and Puttering Thread, January 30 [KT] »
January 30, 2021
Ready to Regulate Again [KT]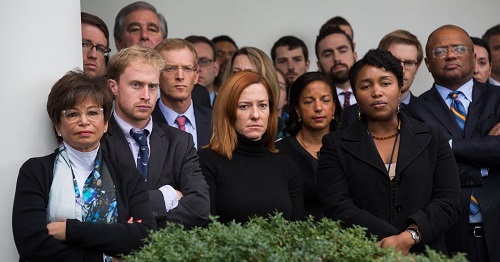 If only they had regulated more back then
maybe Joe wouldn't have to do it now
I was curious yesterday about this title to a piece by I&I: Biden's worst executive order went almost entirely unnoticed. Turns out to be about something quite disturbing. There have been many disturbing executive orders, but this one concerns how the others are implemented:
The order goes by the title "Modernizing Regulatory Review."
Except this order isn't about modernizing regulations. It's about unleashing the regulatory state with a ferocity never before seen in this country.

Biden's order - which didn't get released to the press until late in the evening of his first day - aims to effectively toss the cost-benefit analysis that for many decades has served as at least a modest brake on the ambitions of regulators. In the past, regulations where the cost of compliance far exceeded the benefits could be stymied by the White House Office of Information and Regulatory Affairs.

Biden wants the review process instead to be "a tool to affirmatively promote regulations" and "to ensure swift and effective federal action" on everything from the pandemic, to the economy, to racial inequality, to the "undeniable reality and accelerating threat of climate change." In other words ... everything.
Other actions taken by Biden to re-regulate the economy are also described.
The Trump administration's Council of Economic Advisers calculated that the deregulatory measures taken over the past four years saved households an average of $3,100 a year. And while there's some debate over the extent of the benefits from Trump's efforts, the undeniable fact is that he slowed the regulatory current.
What is Congress doing about all of this?
Our Civilization
I ran across a piece by Daniel Greenfield from 2016 which sort of predicts the flurry of executive orders and so forth which are now coming forth out of Washington. Along with a lot of other cultural phenomena. Worth reading and thinking about, in my estimation. Even though it is kind of long. It's called In the City of the Decadents:
Civilizations go through three stages; Barbaric, Vigorous and Decadent.
The decadents are obsessed with filtering hierarchies of ideas and people. . .

The decadent civilization has a million laws which it applies selectively. Its universal laws, inherited from a vigorous civilization, are buried between equivocation. Decadents don't believe in objective truths and so they cannot have universal laws. Instead they mire them in so many legalisms as to be meaningless. The laws must be interpreted by a specialized caste. Everyone is always in violation of some obscure law. Life depends on a lawless dispensation from the law. Justice is impossible. Corruption is mandatory. The only way for the decadent civilization to function is to bypass its own safeguards through corruption, black markets and lobbying. This is true in all things.

The crucial task of the law is interpretation that keeps everyone from constantly being punished. This task is accomplished by lawyers, lobbyists and the politicians who are constantly adding more laws to fix the interpretations in the old laws creating a complex mass of contradictory information. . .
A snippet concerning non-legal issues:
Despite the disdain for the past, decadent civilizations struggle to do more than deconstruct and then helplessly imitate the past. Chaotic deconstruction of past creative arts is followed by retro copying of them, first ironically and then earnestly. Nostalgia becomes the central industry of a dying civilization mired in irony and incapable of mining its own culture for creative energies.

The central cultural critique becomes updating older works to more politically correct forms. A classic character is remade black or gay. Problems with diversity or sexism are tackled. The critic becomes a commissar whose job is to sanctify the transformation of an old politically incorrect work as politically correct. That is the role of the social justice warrior.

All this energy makes it appear as if there is cultural ferment when nothing is actually being produced. . .
This is interesting:
Vigorous civilizations pursue meaningful risks. Decadent civilizations pursue meaningless ones. For a vigorous civilization, adventure ends with an accomplishment. For a decadent civilization, risk is the accomplishment.

The decadent civilization obsessively manages risk. Its layers of government are mainly dedicated to that task. Accomplishment in a decadent civilization becomes a difficult task because of the many lawyers of corporate and government risk management standing in the way of getting anything done.

Fear is the true currency of the decadent civilization. A corrupted fear that is used to expand a vast bureaucracy that claims to manage risk, but in reality manages who is allowed to circumvent it. . .
He ends with the assessment that "Decadence in a civilization can be reversed." Have you got some ideas concerning how this might be accomplished?
Music and Dance
It's because they love us.
From the Before Times. And from Across the Pond. A bit odd.
From the really Before Times.
Hope you have a good weekend.

This is the Thread before the Gardening Thread.
Serving your mid-day open thread needs

posted by Open Blogger at
11:15 AM
|
Access Comments