« Re-Education Camp Cafe: Surprise Anal Otter Edition
|
Main
|
The Morning Report - 1/27/21 [J.J. Sefton] »
January 26, 2021
Tuesday Overnight Open Thread (1/26/21)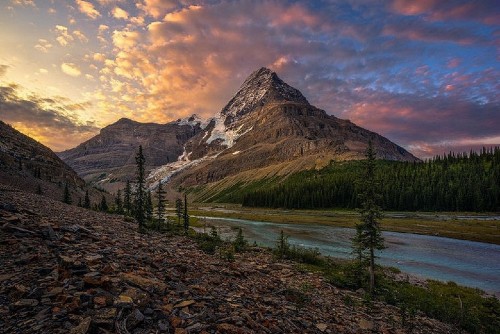 ***
The Quotes of The Day
Quote I

"It really looks like straight men and women don't like each other very much, that women spend so much time complaining about men, and we still have so much evidence of misogyny," or woman-hating behavior. From an LGBT perspective, [being straight] looks actually very tragic." University of California-Riverside Gender and Sexuality Studies Professor Jane Ward
*

Quote II

Grief can take care of itself, but to get the full value of a joy you must have somebody to divide it with. Mark Twain
*

Quote III

"If you pass a piece of legislation that breaks down on party lines, but it gets passed, that doesn't mean there wasn't unity," White House Occupant Joe Biden
*
Quote IV

"None of us on either side want to live in a scorched-earth Senate. This gambit would not speed the Democrats' ambitions. It would delay them terribly. Sen. Mitch McConnell (China Whore- KY)
*

Quote V
"Restaurants cannot sustain themselves or their employees when they operate with strict capacity limits, which means the state should long ago have crafted a comprehensive aid package to help these small businesses hibernate." California Restaurant Association CEO Jot Condie
*
Quote VI

If you still have deep feelings for each other during the lows, then the highs could be amazing.' Relationships Coach and author of Happy Relationships Sam Owen
*

Quote VII

"During the Trump Administration, for all ammunition companies, it was a tough business. The industry was over capacity and that leads companies to not invest in expansion or refrain from capital expenditures that may be needed." Vista Outdoor President of Ammunition Jason Vanderbrink
***
The Misanthropic part of me sees no issue with this.

MEN ARE LOSING THE ABILITY TO REPRODUCE, RESEARCHER WARNS
CHEMICALS IN PLASTICS AND FOOD ARE AFFECTING HUMANITY'S ABILITY TO REPRODUCE.


Common chemicals called phthalates, which are found in products including plastics, cosmetics, and food packaging, seem to have a serious impact on our health — and even humanity's ability to reproduce.

That's according to Shanna Swan, a reproductive epidemiologist at Mt. Sinai who told The Intercept in a new interview that these chemicals likely have serious implications for the future of humanity.
***
Now you can differentiate the differences between Geeks and Nerds.

***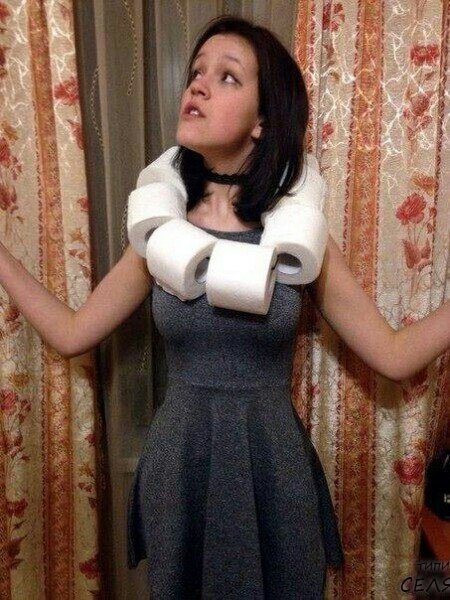 I'm so happy that my dating life is behind me and I don't live in Russia.

Speaking of relationships:Be careful out there.

One in five people in the United States has a sexually transmitted infection, according to estimates released Monday by the Centers for Disease Control and Prevention.

That means nearly 68 million people are positive for STIs, including HIV, herpes, chlamydia, gonorrhea and syphilis, agency data, also published in the journal Sexually Transmitted Diseases, showed.

Anger is a luxury none of us can afford today, especially spouses.

Husband stabbed repeatedly by his wife after she finds photo of him with young skinny girl, turns out it's an old picture of her.


It's a wife's worst nightmare: imagine for a moment, your husband is outside working on the lawn and won't be back inside for a while. You notice he left his phone inside, right there on the breakfast bar. Without hesitation you decide to pick up his phone—because you haven't spied on him since earlier this morning.
***
Expectations vs. Reality NSFW-Language

***
I'm shocked at how the "Democrats" cured the Kung Flu.........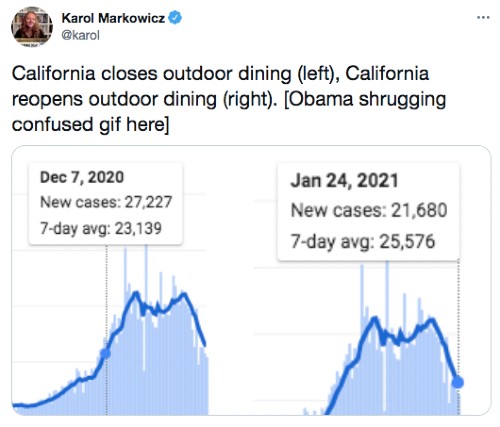 ***

Well it's happened again. Another conservative voice has been banned from Twitter. It is time to deplatform every fucking leftist we can.
Twitter has permanently suspended the account of MyPillow CEO Mike Lindell.

Newsweek reported Lindell's account was removed by Twitter for alleged violations of the platform's misinformation policy. Lindell, a vocal supporter of former President Donald Trump, has claimed there was voter fraud during the presidential election.

And he has maintained fraud led to Trump's election loss.

Lindell has noted that Bed Bath & Beyond, Kohl's, HEB Stores, Wayfair, and Canadian channel Today's Shopping Choice had all stopped selling his products.
See yesterday's thread by Buck Throckmorton. But please don't comment there.
***

Just because you want something to happen doesn't mean it will. And contrary to Joe Biden's delusional mind, he doesn't have a magic fucking wand.

U.S. President Joe Biden committed on Monday to replacing the entire federal fleet of vehicles, including cars, trucks and SUVs, with electric ones manufactured in the United States.

It's a massive undertaking. In 2019, the federal fleet was made up of more than 645,000 vehicles, including 224,000 passenger cars and more than 412,000 trucks, TechCrunch reports — including hundreds of thousands of Post Office vehicles alone.

The move is part of Biden's Made in America executive order, a greater effort to create one million new jobs in the American auto industry.

I want to see see Air Force One electrified.
***

I bet #LearnToCode is more difficult than #LearnToJournalist or sucking d*ck like former mayor Butt Plug.

After killing the Keystone pipeline and 11,000 union jobs, Transportation Secretary nominee Pete Buttigieg said those workers will need to get "different ones."

Biden is eliminating good American jobs in the middle of a pandemic, endangering American energy independence, and likely causing a rise in gas prices. As of now, there are no jobs for the newly unemployed pipeline workers.

Instead of pandering to the Far Left, Biden should focus on helping all Americans stay employed.
***
Don't you just love it when a downtrodden individual pulls herself up by her boot straps? Sure I know you do.

When one looks at a situation like Monday's insanity-fueled, retail induced short squeeze across the board, one must ask: who are the government officials that have allowed this to happen and what have they been doing during the time they should be regulating such multiple-sigma market absurdities?

Allow us to offer a partial answer. If you were Nancy Pelosi and her husband, you were buying call options in names like Apple, Tesla and Disney. That's what a new disclosure, detailed in Barron's, revealed late last week.

Paul Pelosi purchased LEAPS in Tesla, Apple and Disney and shares in AllianceBernstein on December 22, the disclosure revealed. In other words, it's not just clueless retail Robinhood investors that are speculating; it's also clueless politicians.
***
Pepsi and Beyond Meat. A merger made in the kitchen.

PepsiCo, the planetary purveyor of sugary drinks, greasy chips, and (weirdly) oatmeal, hummus, and gazpacho(?) is partnering with Beyond Meat, the publicly traded plant-based protein provider, on a poorly named joint venture to hawk new plant-based food and beverages to consumers.

The PLANeT Partnership (which was clearly branded by the same genius behind the comic sans font), will combine Beyond Meat's skills with protein prestidigitation and PepsiCo's marketing and manufacturing savvy to flood the global market with new snacks and drinks, the two companies said.

Neither company disclosed any financial terms and other pesky details around who, what, where, and when, except to say that the the joint venture operations will be managed through the newly created PLANeT Partnership.
***
Kung Flu detection: Anal swabs. Yes, anal swab testing is the route to go.

As the "science" around Covid-19 continues to evolve over the course of a year of debilitating lockdowns and mask ordinances, "experts" in China are now recommending anal swabs inserted rectally to detect traces of Covid as opposed to serum antibody tests and nasal and throat swabs.

Beijing disease specialist at You'an Hospital's Li Tongzeng stated, "What we've found is that in some infected patients, the coronavirus survives for a longer period of time in their digestive tract or excrement than in their respiratory tract." This digestive longevity leads Li and other experts to believe that anal swabs may be more effective.
***
The ONT Musical Interlude
Born on this day: 26 Jan 1953
Lucinda Williams, rock, folk, blues and country music singer and songwriter who wrote 'Passionate Kisses' the Grammy winning song made famous by the 1993 single version by Mary Chapin Carpenter.via thisdayinmusic.com
AND
Born on this day: 26 Jan 1957
Eddie Van Halen, Dutch guitarist with Van Halen who had the 1984 US No.1 & UK No. 7 single 'Jump'. His guitar solo in the track 'Eruption' was voted No.2 on Guitar World magazine's readers poll of the 100 Greatest Guitar Solos. Halen also played the guitar solo on Michael Jackson's 'Beat It'. Van Halen died on 6 October 2020 at the age of 65, the Dutch-American musician had been receiving treatment for throat cancer. Van Halen have sold more than 80 million worldwide, making them one of the best-selling groups of all time. via thisdayinmusic.comk
***
Police: Man who fled police recovered from flooded quarry
***

Knock it off!! I can see you now. Tonight's Feel Good Story of The Day.


Things are going swimmingly for the first patient ever to receive an artificial cornea implant, who was able to see his family immediately after waking up.

The 78-year-old man was able to perform the classic eye exam test of identifying numbers and letters from a distance.

Developed by an Israeli firm called CorNeat, the KNet implant actually merges with natural human tissue, meaning it can integrate directly with the eye wall and replace scarred or damaged cornea through injury or disease.

"The surgical procedure was straight forward and the result exceeded all of our expectations," said Professor Irit Bahar, director of the Ophthalmology Department at Rabin Medical Center.
***
Tonight's ONT has been brought to you by Parenting Skills.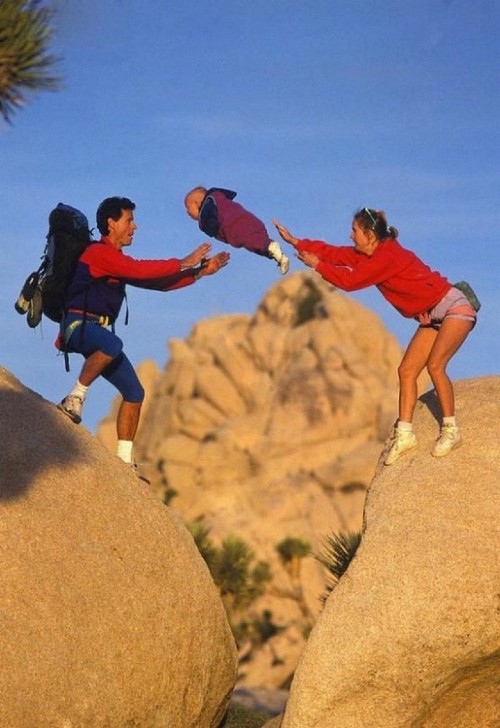 Notice: Tonight's ONT was reluctantly posted with the Ace Media Empire and AceCorp, LLC's permission. Tonight's thread was carefully crafted in The ONT Utility Kitchen.

posted by Misanthropic Humanitarian at
10:06 PM
|
Access Comments