« Food Thread: Fat Is Flavor...But Sometimes It Requires Moderation! (Who Knew?)
|
Main
|
Sunday Overnight Open Thread (1/24/21) »
January 24, 2021
Gun Thread: Tragedy on the River Edition! [Weasel]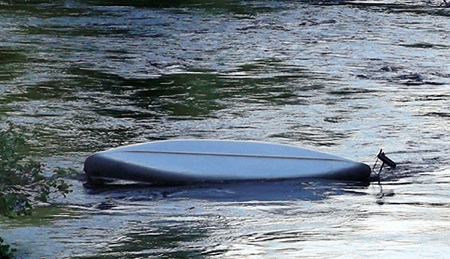 Well howdy gun nuts, and welcome to the ol' Sunday Gun Thread! Sit back and relax as we discuss guns, gun stuff, and shooting. Oh, we'll laugh, we'll cry, and otherwise spend the better part of three hours shooting the shit and discussing our favorite hobby!
So the title of the thread says it all. People, if I've said it once I've said it a hundred times; guns, canoes, and water simply do not mix. Sadly, the entire WeaselArsenal was lost this week in a tragic canoe accident. Boy do I ever feel stupid, dangit! From now on any firearms you see featured at WeaselAcres were borrowed from my friend Carl. You don't know Carl. Carl lives in Canada.
Now let's see what we have to amuse and inform in the thread below, shall we?
The illegitimate and failed Biden administration assumed office this week. With the Senate and House also in the hands of the lunatic left, we're on borrowed time until their attention turns to the Second Amendment. Make no mistake about it, the radical leftists are coming for your guns and this is just the calm before the storm. I happen to think they are hoping the post-election national mood tempers somewhat, and more importantly are waiting to allow the narrative of conservatives as dangerous insurrectionists to fully develop. Think I'm kidding? Weasel is most definitely not kidding. Once the stage is set, look out.
I suspect we will soon see increasingly breathless reporting on "domestic terrorism" with Moms Against Everything marching in the streets and demanding action, and with the left only too willing to step in with all sorts of gun control measures to save the day. Regular people will be portrayed as radicalized far-right extremists, militia members or domestic terror cells, and made examples of. Think this can't happen? It can, and I think it almost certainly will.
So what do you do about it? What do we do about it? I have no idea what to tell you. I think before long it might become very difficult for the regular person to purchase guns and ammunition. Once the anti-gun sentiment reaches fever-pitch, nothing will be off the table. Think you can run a brick and mortar gun shop without insurance, a credit card processor, banking and other relationships? Placing an order over the internet? What if ammunition is declared simply too dangerous to ship by commercial carrier? With all the levers of governmental power, it is going to be very easy to shut things down. Plan accordingly.
Now is a very good time to take stock of what you have, what you think you need, and get busy filling any gaps you can. I have been saying this for over two years now, and this time it's not simply another obama-era gun scare that is going to temporarily cause supply disruptions. They mean it this time and there is precious little stopping them from going all in. I'm afraid this could be it. I hope I'm wrong.
******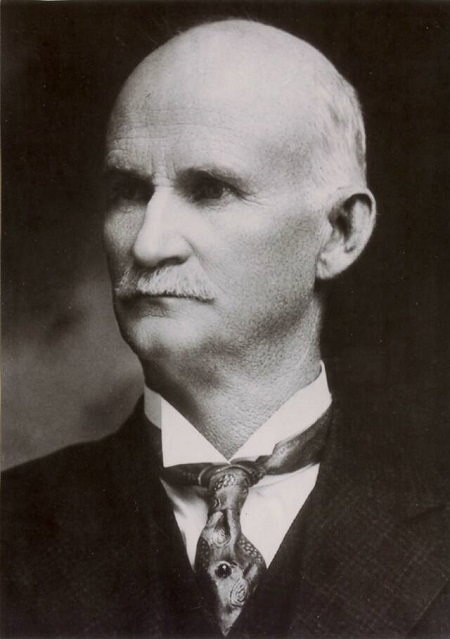 I would be remiss if I did not mention yesterday was John M. Browning's birthday. Browning, a prolific firearms designer, gave us such greats as the 1911 pistol and the M1917 and M1919 machine guns, among others. Happy Birthday John!
******
First up, our pal McGyver shares one of several great 1911's in his collection.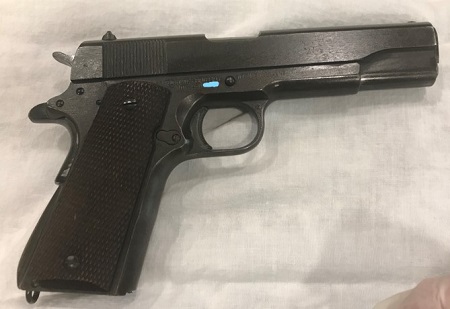 Remington Rand M 1911 A1, marked United States Property NO. 1972XXX, dates it to 1944, M1911 A1 U.S. Army. Has arsenal Inspectors marks for Colt Inspector Frank L. Hosmer (H), Colt final Inspector (T), Unknown (E), Remington Rand, Ithaca Frames Inspector Col Frank J. Atwood (FJA). And something just behind the upper rear corner of the grip I can't make out. The stamp didn't complete, but it's curved as of a circle with two tabs at the two and five o'clock positions. There are NO arsenal rebuild marks, so, except for 76 years of wear and tear, it's pretty much as it came from Syracuse in 1944. It's got a kind of blackish gray brown bluing instead of what I would have expected. Now, other than being a WWII manufactured 1911, it's a precious memento of a good friend who passed from cancer about three years back. Some of the people at the HQ might have known him, his handle was Iron Fist.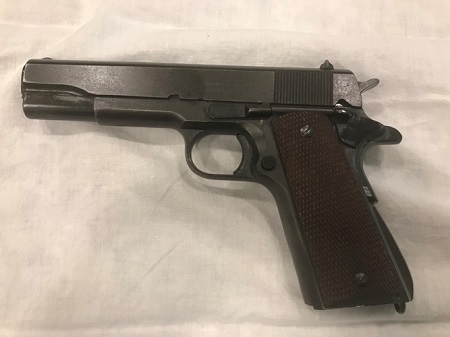 Condolences on your friend, McGyver. I've been remiss in featuring the 1911's McGyver has shared, so stay tuned for more in upcoming threads!
******
Next up, our pal Inogame shares a great story about a remarkable pair of 1911's: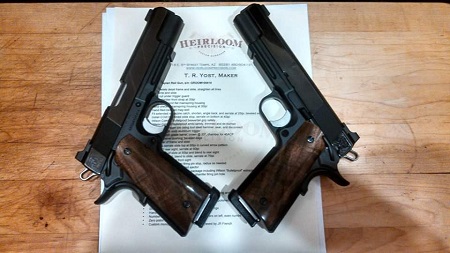 I'm a huge fan of the venerable 1911. In 2014 I was fortunate to be married to whom is absolutely my better half, it was a small ceremony only a best man and maid of honor. So for it I got my best man and I matching custom 1911s built by Ted Yost. The Godfather of custom 1911s. It's the sweetest piece of steel I've ever had the pleasure of shooting. Blank Caspian railed frames sent and ground up built by the top five 1911 guy on the planet... he even personally carved the grips for both guns out of the same piece of maple. He's not partners with Jason Burton at heirloom precision anymore, (who is also among the best 1911 builders anywhere) but he does his own thing in Arizona, also doing wonderful things with old wheel guns.
Damn, bro! What an amazing gift. I'll be your best friend!
******
Next up, our pal CK tells us what he's been up to in the paint shop.
I've been having fun painting rifles, just the plastic and scope mounts, and it started when I painted one of my 762x39's to see if I'd like it enough to paint my upcoming project, a 6mm ARC. Well needless to say, I liked it!! Especially after watching a video on GOOF OFF. It removes Krylon from plastic "easy as pie". I just painted my favorite 308 to complete the set, I no longer have any all black rifles. Overpriced AR's come in all kinds of cool colors but those of us who shoot "working mans guns" have black and occasionally FDE or olive green. Well, that's it, the last two. I've enjoyed it a lot and really like the way they look.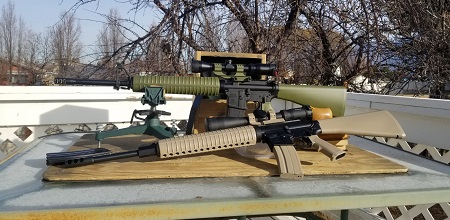 Two pair of matching bookends, different as night and day. After painting my 6mm ARC khaki I liked it so much I painted one of my 556's green. Am I still a black rifle guy?
******
Next up our pal Please Don't Use My Name - Joe sends in a testimonial for a shotgun training aid he uses.
I have something like the Mantis that I use for coaching the shotgun sports. It is called ShotKam and it attaches to the underside of your shotgun barrel. The camera speed and resolution is amazing. The problem with shooting a scattergun at anything moving is that you cannot aim, you must 'look', and the shotgun shoots where you look.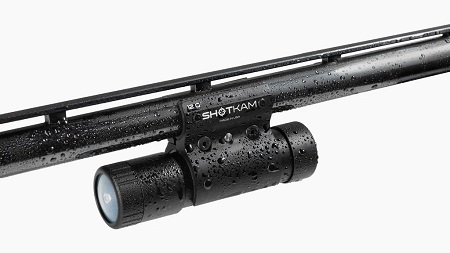 That's quite counterintuitive for those of us who grew up shooting BB guns, 22s and the like. The Shotkam records high-resolution video which begins when you close the breech of the shotgun and ends about 90 seconds later. One downloads the videos to a PC and you can watch the scenes of your shooting, with a crosshair on the image indicating where your gun is pointed.
The ShotKam looks very slick and retails for $649, so you need to be serious if you're going to invest in one. Thanks for sending this to us Please Don't Use My Name - Joe!
******
Next up our pal Chris in South Carolina shares his experience with the Mantis X laser training system, which we've featured here a few times.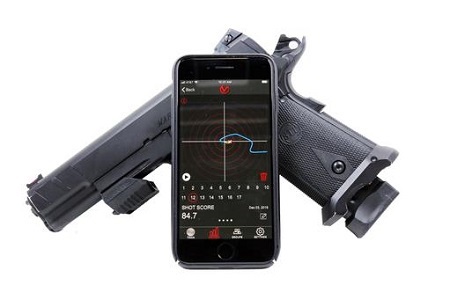 I saw your item on the Mantis X training device and am writing to say it is the best training tool I've used.

I struggled with pistol accuracy for a long time. I did a lot of dry fire practice. I purchased and used the "laser bullets". I didn't see a lot of improvement. My issue with dry fire practice is that I wasn't getting what I considered to be helpful feedback. I saw an advertisement for the Mantis system and decided to purchase it.

I can't say enough good things about the system. It's made a huge difference in my shooting. I've recommended it to others and those that purchased it rave about it also.

The system consists of a unit you attach to your pistol. This measures gun movement in space. You download the app to your phone and it syncs with the sensor via bluetooth. The app is very helpful and a lot of fun. It has several training programs and other exercises to run with it. It measures pistol movement during three phases of the shot -- trigger take up, trigger break, and follow through. It then combines these three and calculates a "score" for that "shot" and gives you instant feedback. You can play the shot back like a video to observe the gun movement. The score screen will what you did that resulted in the score (pushing the trigger, etc.). I've dry fired with the Mantis about 2500 times since I received it. The end result is that I am now aware of what a good trigger pull feels like and know how to adjust if I see shots flying off target.

Simply put -- it has been money well spent.

Another useful item if you're doing a lot of dry firing.TRT Tap Rack Dry Fire Safety Training Aid

To make it more realistic I loaded an extra magazine (is there such a thing?) with fishing weights so it matched the weight of a full magazine. The training aid stops you from having to hit the mag release after you rack the slide for the next trigger pull. Very useful.
Thank you Chris in South Carolina! Great testimonial, and we'll count that as +1 for the Mantis X system!
******
Next up our pal WTM shares his experience with a Ruger air rifle.

Not many people know it, but Ruger makes an air rifle, and I obtained one to fight an onslaught of tree rats, aka squirrels, that had invaded my attic here in the 'burbs. It cost me $3,500 to evict them, repair the damage, and prevent their return, and That Means War. The Ruger even comes with a 4x scope, although the fine fiber optic open sights were used to take down the first dozen or so of the tree rats.

I sighted in the scope on the 15-yd pistol range. I'm using .177 hunting pellets, which weigh only 0.6 grams, but the Ruger delivers them at 1000fps MV, which at 50 feet has proven to be a match for the tree rats.

I sighted it in on a very windy day and so was unsure if it would remain so with no wind. But yesterday, as soon as it was light, I saw a squirrel in the bird feeder, caught it in the crosshairs, and found that it was still accurate enough. This air rifle is no toy.
Sorry about the squirrel damage but is sounds like you have the situation under control. Thanks WTM!
******
Next, our pal redc1c4 shares a self-defense ammunition maker with performance specifications worth noting. They're not exactly giving it away, but as I write this on Saturday it was in stock!

Has anyone tried Pilgrim Ammunition?
******
Finally, I thought I'd toss this in for funsies.
******
Link-O-Rama
I'm really very seriously not kidding around anymore. Buy Ammo
AmmoSeek - online ammo search tool
GunBot - online ammo search tool
SG Ammo
Palmetto State Armory
Georgia Arms
AmmoMan
Target Sports USA
***Mail Bag***
Once again, we have our pal JT to thank for this week's funny!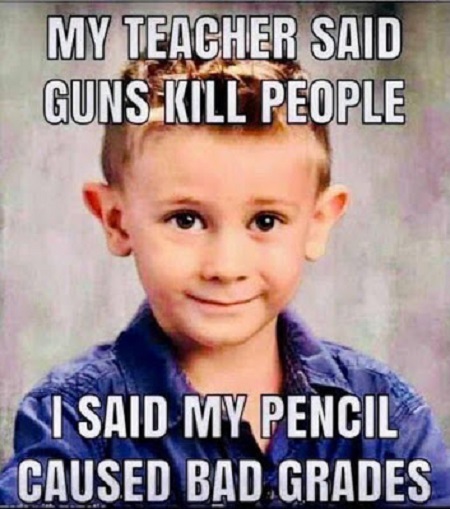 ******
Please note the new and improved protonmail account gunthread at protonmail dot com. An informal Gun Thread archive can be found HERE. Future expansion plans are in the works for the site Weasel Gun Thread. If you have a question you would like to ask Gun Thread Staff offline, just send us a note and we'll do our best to answer. If you care to share the story of your favorite firearm, send a picture with your nic and tell us what you sadly lost in the tragic canoe accident. If you would like to remain completely anonymous, just say so. Lurkers are always welcome!
That's it for this week - have you been to the range?


posted by Open Blogger at
07:00 PM
|
Access Comments