« Monday Overnight Open Thread (1/18/21)
|
Main
|
Mid-Morning Art Thread »
January 19, 2021
The Morning Report - 1/19/21 [J.J. Sefton]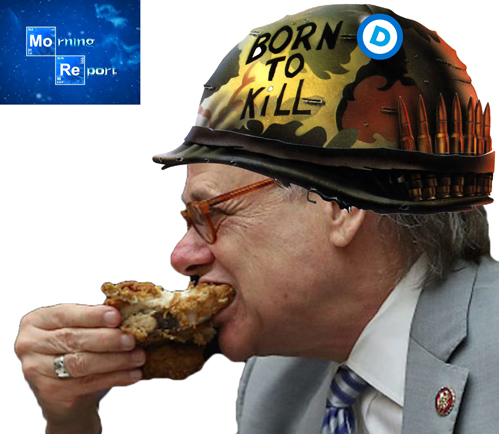 Good morning, kids. I remember a comedian (Byron Allen?), back when we had actual comedians and not clown-nosed cultural revolutionaries, who said "I'm not afraid of flying. I'm afraid of plummeting on fire from 30,000 feet to a horrible death." Difficult as it is to describe my emotional state, I think that that comes close. As of noon tomorrow, it's going to be pedal to the metal on every horrendous, crackpot leftist/Socialist policy agenda imaginable, both foreign and domestic that has ever been tried before and proven to be at best a fiasco and at worst a lingering disaster -- inflicted a thousand-fold on a horrified, unwilling and extremely angry majority of people. That's the plummeting on fire from 30,000 feet part.
The horrible death part is uncharted territory, at least in this country, or what was this country since the United States of America as founded ceased to exist as of Black Wednesday. I'm referring to the purging from the public square of all voices of opposition and dissent to what is now the official regime line. That is, anything that goes against or protests any Democrat, Leftist, Progressive, Socialist dogma, meme or policy, from the legitimacy of Polident-elect Zhou Bai-Din to the insanity of men in dresses having access to female restrooms to the joys of post-natal infanticide to melanin as Caucasian kryptonite and everything in between.
It's funny, as in disgustingly hypocritical, how the Left always yammers on about multiple perspectives, how truth is purely subjective and how we cannot judge other cultures or societies through the lens of our own. Yes, tolerance, acceptance and that nauseating "Co-Exist" bumper sticker are their watchwords. And yet when it comes to anyone or anything that challenges them, they are so thoroughly intolerant, inflexible and absolutist in their belief that they are right than the most radical fundamentalist Tora-Bora cave-dweller enrolled at Embry Riddle (you can almost sense a theme here).
When odious, dim louts like Steve Cohen put forth a meme that National Guardsmen are not to be trusted because the vast majority are white, male and did not vote - to the best of their knowledge (nudge-nudge wink-wink) - for Zhou Bai-Din, it goes beyond the mere smearing of their politics, gender and race. He is not very subtly condemning them, and by extension all of us, as criminal enemies of "our democracy" (puke), meaning the regime. And that condemnation is a green light to all the thugs of BLM, Antifa and the James Hodgkinsons out there to take action.
Worse than that, it lays the groundwork for enabling acts of the sort last seen in the wake of the 1933 Reichstag Fire. Outlawing of opposition political parties, silencing of opposition media outlets and potentially mass arrests and show trials of opposition political leaders (not that the GOP-e is an opposition party in any sense of the word) and ultimately private citizens who dare speak out. Anyone who thinks that that's crazy talk is not paying attention.
"Brace for impact."

CAPITOL HILL BLACK WEDNESDAY PROTEST AFTERMATH
NOTE: The opinions expressed in some links may or may not reflect my own. I include them because of their relevance to the discussion of a particular issue.
ALSO: The Morning Report is cross-posted at CutJibNewsletter.com if you want to continue the conversation all day.
Follow us on Twitter: @CutJibNews
Follow us on Instagram: @Cutjibnewsletter


posted by Open Blogger at
07:41 AM
|
Access Comments