« Quarantine Cafe
|
Main
|
The Morning Report - 1/19/21 [J.J. Sefton] »
January 18, 2021
Monday Overnight Open Thread (1/18/21)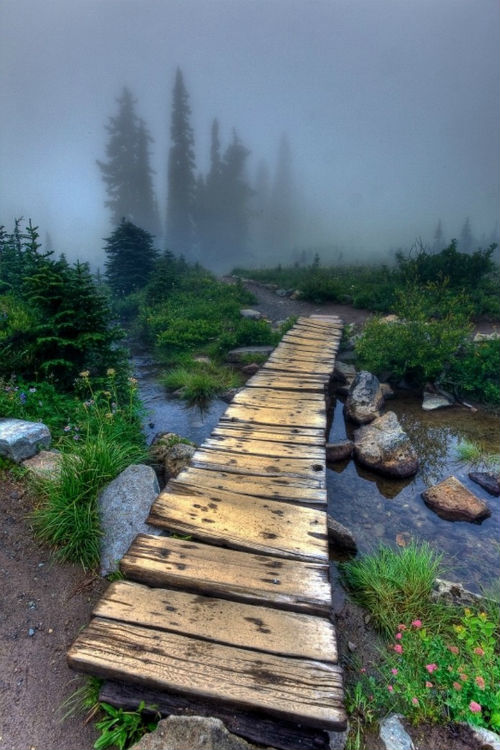 ***
The Quotes of The Day
Quote I

"I felt real bad. Then I thought about who he was and what he did because if there was no Phil Spector, there would be no Darlene Love." Darlene Love
Quote II

"They will never let up. There are doctors out there saying we may need to wear [masks] forever. That is ridiculous, and that defies the science." Senator Rand Paul (R-KY)
Quote III

"Four years ago, we engaged in a very dangerous experiment by electing someone who was utterly unqualified for office, who had no moral or legal compass and frankly had impulses toward fascism and autocracy,Obama-era Homeland Security Secretary Jeh Johnson
Quote IV

"I'd give my left testicle to go to an orgy," Kenneth Play, co-founder of Hacienda Villa
***

What's been happening in Wisconsin..............

***

Get off my lawn and get the hell out of my car. My Doctor the Car? Future Cars Might Monitor Drivers' Health and Wellbeing

Smile, you're on candid camera when you're in a modern car with sophisticated driver-assist systems. And in the near future, those cameras will be joined by lidar VCSEL and radar sensors, as well. Yes, the same gadgets that vehicles must use to perceive the environment sufficiently to drive themselves will soon be keeping tabs on you and your passengers inside, too. Ah, progress …
***

The Biden philosophy, Kill American jobs and felatiate the believers of the Green New Deal.

President-elect Joe Biden plans to cancel the permit for the Keystone XL pipeline on his first day in office, according to several news sources.

The decision delighted advocates of the so-called "Green New Deal," but will disappoint Biden's own political allies in the trade union movement, who had backed the pipeline for the thousands of jobs it would create.
***
The Left is really good at curbing behavior with taxes. But how do you tax temper tantrums? Well I have several ideas. But, I don't want to ban myself.
***

The social purge continues. You can date if you burn down an entire neighborhood. But, you can't if you stormed the capitol.

Earlier this month, a bunch of Trump supporters stormed the halls of the US Capitol building and caused havoc as Joe Biden's presidency was being certified by Congress, resulting in the deaths of five people. These insurrectionists are learning about the consequences of their stupid act. Transportation Security Administration (TSA) has already added a lot of rioters to a nationwide no-fly list, and more are being added.

However, these rioters might find it difficult to land a date online, as Tinder, Bumble, Hinge, and OkCupid are kicking them out. As The Washington Post reported, these dating apps are using images captured during the incident to identify miscreants and remove them from the platform.
***

Why would you buy ice cream from China? Chinese ice cream contains the Chinese Kung Flu.

Three samples of ice cream tested positive for COVID-19 in China

"It's likely this has come from a person, and without knowing the details, I think this is probably a one-off," Dr. Stephen Griffin, a virologist based at the University of Leeds, told Sky News.

The article stated that anti-epidemic authorities in north China's Tianjin Municipality are tracing people who may have been in contact with batches of ice cream.
***

Opinions are like assholes, everybody has one. No, it's not Saturday night movie review thread. However, as a fan of westerns I don't have many beefs about the 50 best westerns of all time.

This list of the 50 greatest Westerns reflects that wide legacy from the very first entry, a film directed by a Hungarian and starring a Tasmanian. It's been assembled, however, working from a fairly traditional definition of the Western: films set along the America frontier of the 19th and the first years of the 20th century. That means no modern Westerns, no stealth Westerns starring aged X-Men, and no space Westerns with blasters instead of pistols. (We did, however, make an exception for a certain comedy that concludes with its stars attending its own premiere.)

Although Johnny Guitar is a stretch.
***

The Hungarian government knows whats going on with Social Media.

Hungary mulls sanctions against social media giants


BUDAPEST (Reuters) - Hungarian Justice Minister Judit Varga on Monday raised the prospect of sanctioning social media firms over what she called "systematic abuses" of free speech.
***
In the "You can't make this shit up department." Woman says she's desperate to get the vaccine so she can meet married men

Having affair might be logistically tricky at the best of times – but during a pandemic, there are a whole new set of considerations.

With the obvious problem of not being able to meet anyone outside of your household, many affair-seekers are now holding out for the vaccine.

Katherine, 50, is from Lancaster and has been using a dating site aimed at those wanting an affair for two years.

After divorcing she found single men were too needy, preferring to go for married men who didn't want any further commitment.
***

So Canadian politicians aren't so nice after all. Homeless man dies in front of homeless shelter which was closed due to the Chinese Kung Flu.

The death of a Montreal Inuit man is being investigated after his body was discovered in a portable toilet just 25 metres from the homeless shelter he used to frequent.

The La Porte Ouvert shelter, which translates literally to "the Open Door shelter," normally operates 24 hours a day, but was closed due to "plumbing problems and a major COVID-19 outbreak," reports CBC Radio-Canada.
***
Need some cuteness in your life? Here ya go. Story and video of a pig waking up to a delicious cookie.
***

You hypocrite, first take the plank out of your own eye, and then you will see clearly to remove the speck from your brother's eye.

Soon after a gentleman in Beaverton, Oregon stole an SUV from a supermarket parking lot, he noticed a 4-year-old strapped into the back seat. Furious, he made a U-turn and found the child's mom, whereupon he berated her for her negligence, ordered her to get her child out of the car, and threatened to call the cops. Once she retrieved her child, the thief sped off again in the stolen car.

"He actually lectured the mother for leaving the child in the car and threatened to call the police on her," said Beaverton Officer Matt Henderson.
***

Once again I won't be the sharpest dressed man in the neighborhood. Men's Fashion 2021 Collection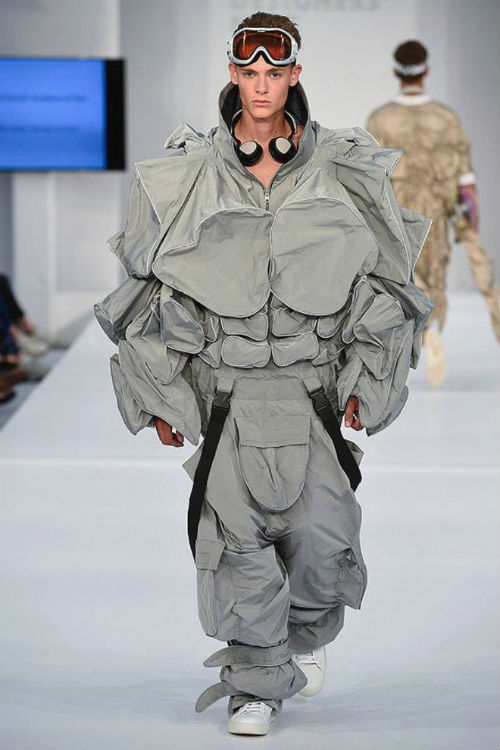 ***

If any Senator Hawley, Cruz and Rep. Kevin McCarthy read The ONT I triple dawg dare you to tell Rep. AOC, "But first you will blow me."
***
The ONT Musical Interlude
On this day: 18 Jan 1964
The Beatles made their US chart debut when 'I Want To Hold Your Hand' entered the chart at No.45 just ten days after its release, making it the fastest-breaking and the fastest selling single in Capitol Records history. It went on to spend seven weeks at the No.1 position. via thisdayinmusic.com
&&&
On this day: 18 Jan 1989
At just 38 years old, Stevie Wonder became the youngest living person to be inducted into the Rock and Roll Hall of Fame. At a ceremony held at the Waldorf Astoria Hotel in New York, other inductees include The Rolling Stones, The Temptations, Otis Redding and Dion DiMucci. via thisdayinmusic.com
***

"The first rule about fight club is you don't talk about fight club." "The second rule about fight club is you don't talk about fight club." Genius Award Winners

The actions of a group of party-goers have been described as 'disgusting' after they posted videos on social media of them popping bottles inside an apartment. Pictures and videos were posted to the revellers' public Instagram profiles, prompting social media users to report them to the police. Officers were called to the flat in Salford, Greater Manchester, on Saturday morning – but found no evidence of a breach of lockdown restrictions. But further investigations revealed a party had taken place there and four attendees were fined for breaking coronavirus regulations. Footage seen by the Manchester Evening News appeared to show guests posing close together for selfies, dancing, sucking on balloons, and popping bottles of Champagne. One picture posted to Instagram Stories shows the group toasting with bottles of Corona, featuring the words 'happy f**king birthday to me'.
***

At the right place at the right time. Tonight's Feel Good Story of The Day.

TAYLORSVILLE, Utah (ABC4 News) – A Taylorsville family has the quick actions of two local police officers to thank for saving their 17-year-old daughter last month.

The morning of Wednesday, December 9th started out as usual for Taylorsville High senior Sarah Canepari. She got in her car to head to school but doesn't remember anything after that.

Sarah was driving when a sudden seizure caused her to blackout and slump over the steering wheel, drifting into oncoming traffic on 5400 South.

Fortunately for her, Unified Police Officer Jesse Allen and off-duty Murray Police Sergeant Jason Coons just happened to be at that same intersection.
***

Tonight's ONT has been brought to you by Quarantine Advice.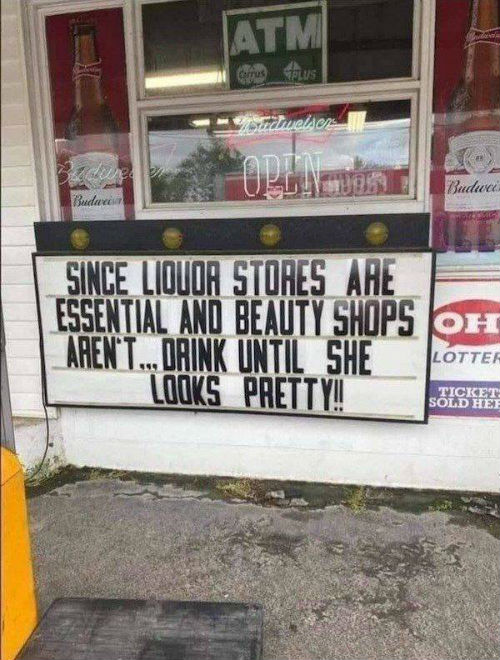 Notice: Posted with permission by the Ace Media Empire and AceCorp, LLC. ONT tips, loose change, drink tokens and your Twitter account password to petmorons at gmail. Pissing, moaning and complaints to someone who cares.

posted by Misanthropic Humanitarian at
09:58 PM
|
Access Comments