« Saturday Morning Coffee Break
|
Main
|
Saturday Gardening and Puttering Thread, January 23 [KT] »
January 23, 2021
New Realities [KT]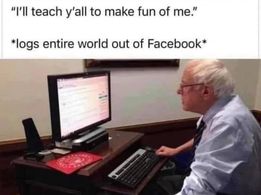 Remember Ace's post a while ago on the essay in Tablet, "Everything is Broken"? Recommended reading.
The article rambles about the Silicon Valley drive to make everything "flat" -- basically, all the same, without place or purpose, because that's the Silicon Valley ideal.

We're no longer rooted in any particular place or culture. Such things are too complicated for FaceBook profiles. The real world has been made to conform with the limitations of the fake digital world -- by removing people's individuality.

It has made them flat, because Google's algorithms cannot try to sell shit to three-dimensional people.
Well, one thing mentioned in that piece is how Silicon Valley has enabled other individuals or groups to quickly transform peoples' views on things like the trustworthiness of Iran or the biological difference between the sexes. On the latter point, this suggests that the media (and everyone else) has to be nimble in keeping up with the latest orthodoxies since Pelosi led her colleagues in removing gendered language from congressional documents and so forth.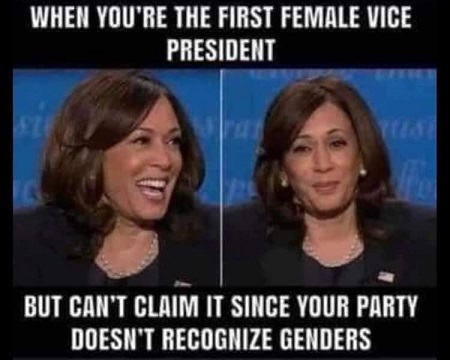 Anyway, Assistant Village Idiot has wrestled through an essay by Rod Dreher on Reality vs. Pseudo-Realities which I think relates to the above piece in terms of the speed with which people can come to accept new views of the world. Dreher quotes heavily from a piece by James Lindsay.
Whatever you think of Dreher and Lindsay, I think you should read the piece by Assistant Village Idiot, because I think it is relevant to the current discombobulation of many in the QAnon set, as well as to the increased aggressiveness of The Woke. Here is a quote:
Because "universal compliance" is mentioned, I will insert a long-held thought of mine I think important in this context. We contrast the free market and communism as if they are on all fours, making excuses for the latter because conditions have never been right and the attempts have always been undermined by other forces. But this is precisely the point. Communism works only when it is applied perfectly, without corruption, with wise rulers upon a deeply moral population. When do we expect those conditions to occur? OTOH, The free market works even though it is always applied with imperfect means, some corruption, unexpected events, and incompetent implementation, however slowly and partially that "works" is. So too with Wokeness and the pseudo-realities of the Right, like QAnon.* They cannot work until everyone is made to comply, so the energy is directed into making people comply rather than providing evidence that the machine actually makes widgets. How can we expect it to make widgets when everyone has not yet gotten into line?
Related: Daniel Greenfield, This is how conservatives get erased.
* UPDATE: Commenters have made what I think is a good assessment that typical QAnon enthusiasts do not demand compliance from the entire population. There are some credible reports that some of them reject family members for questioning their theories (suggesting that they are in league with "the enemy" and so forth). And some of their theories seem to require very specific actions on the part of certain other people. We haven't seen the predicted results because those people have not gotten in line with the actions required by the theories.
COVID-19
This is not what he said during his campaign, but Biden now says that there is nothing they can do to change the trajectory of the pandemic.
Fortunately, others will cover for him.
The Military
Biden Tells Freezing Troops Sleeping In Garages To Be Patient Until He Can Get Them Shipped To Iraq.
In the real world, Biden has sent more troops into Syria. I'm not sure that this signals a return to an Obama policy of regime change. Might be a bit premature for that kind of a conclusion. But the historical details at the link are interesting and since this is a Smart Military Blog, I thought it might be an interesting topic for discussion.
Music
A new "thing" on the Internets. Tik Toc Sea Shanties. I kind of wonder how it passes all the censors.

Hope you have a good weekend.
This is the Thread before the Gardening Thread.
Serving your mid-day open thread needs

posted by Open Blogger at
11:17 AM
|
Access Comments