« Food Thread: Saucy Ribs And Sharp Knives, A Match Made In Heaven
|
Main
|
Sunday Overnight Open Thread (1/17/21) »
January 17, 2021
Gun Thread: Final Trump Edition [Weasel]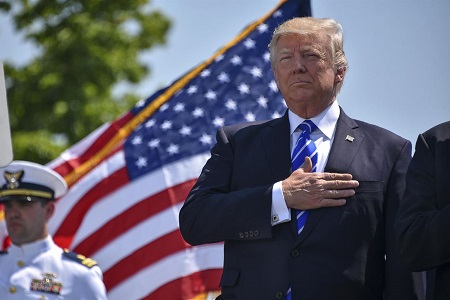 Howdy, y'all, and welcome to the ol' Sunday Gun Thread! It's time once again to gather 'round and discuss guns, gun stuff, and shooting. I have to admit I'm more than a little sad at the thought this will be the last Gun Thread with our beloved President Trump at the helm. What will next week bring us? How soon will it take the assault on our Second Amendment rights to begin? I have to assume it will not be pleasant, nor long in the making. This being the hand we were dealt, however, we're just going to have to figure out ways to make the best of it and to continue doing the things that we like to do under a much different set of circumstances. All is not lost. There are a lot of guns and gun owners in this country, and I suspect few are willing to just accept the new rules, whatever they happen to be.
With that, let's head below and see what we have this week, shall we?
I had a few things to say last week which generated a lot of response both in the comments and at the new Gun Thread email address. Most of it was positive, which is always nice, and virtually all of it was constructive, which I really do appreciate. Truth is, I sort of rely on those who disagree with what I write to keep me on my toes. Anyhow, a number of you took issue with my suggesting consideration be given to adopting a "Gray Man" strategy, which left me sort of scratching my head and prompted me to go back and look at what I'd written. Although I said I was in no way suggesting anyone abandon their beliefs, it appears a few of you interpreted my comments as suggesting exactly that, or at a minimum advocating not advancing our cause. Nothing could be further from the truth. The point I was making, or at least trying to make, was simply to be smart about the things you say and how you conduct yourselves both online and publicly in the real world, especially now. Big Brother really is watching you.
******
First up, I suppose you have heard the National Rifle Association has declared Chapter 11 Bankruptcy, in a stated effort to reorganize themselves out of being a New York Corporation, and into being a Texas Corporation, among other things. Not having looked at their balance sheet, I have no idea what their financial health is, but absolutely understand the desire to get the hell out of New York State and away from it's hostile AG and regulatory environment.
I have been an NRA Life Member for years and have to wonder if it's just simply become too large and bureaucratic in its current form. I suppose it can't hurt to have them around, but I am no longer as big a supporter as I once was. That may be unfair, but when their primary function appears to be fundraising and trinket distribution, it's hard for me to take them too seriously. The Competition Division does good work and I'm sure some good work also goes on in their lobbying effort, but with society becoming increasingly polarized on the gun issue, I can't help but wonder how useful that really is anymore. Instead, I do support my state level NRA affiliate organization, and groups like Gun Owners of America who seem to represent a good alternative to the NRA.
What do you all think? Am I full of shit?
******
Next up, you all certainly remember our pal and delightful 'ette screaming in digital who recently became a gun owner and dangerous radicalized gun nut! I thought it'd be nice to hear her thoughts on the process of going from gun neutral to gun ownership and have it serve as a guide for others. Here's what she has to tell us.
I was afraid of guns most of my life and had virtually no experience or knowledge as of election day. I finally decided to buy a gun because I didn't want to be completely without physical defenses and I'm not sure how much longer we'll be able to buy guns. I procrastinated for a long time because the process felt overwhelming. But I knew one thing from lurking here and gun owners I know: most shooters LOVE to help beginners. All I needed was the courage (or, more accurately, to get fed up enough, which is a reasonable substitute for courage) to walk into a store and ask.

I asked a friend who had prior experience to go along and help me ask the right questions. I initially thought I should buy a rifle, since it had felt more comfortable to me the ONE TIME I'd been shooting. I live in Wyoming. I didn't research gun buying laws before going to the store. We went to the Sportsman's Warehouse that recently opened in our town. A very knowledgeable young man showed me rifles in my price range that are easy for beginners and patiently answered all my questions. I was about to choose a pistol caliber carbine when he encouraged me to hold off and do more research. I asked if there was a range nearby that offered rentals, and he recommended a range in Casper that also offers training. Finally he recommended that we both get pepper spray, and we did, but I left without a gun.

My friend called the range that day. We took a women's basic pistol class a week later. After training, I reconsidered a handgun. I know that a pistol isn't necessarily the best choice for home defense, but this may be the only firearm I can ever afford to buy. I don't plan to carry until I've had more practice and training, but I wanted something I could concealed carry.

Now... which pistol to choose? I'd like to tell you I did exhaustive research, but I didn't. I'm a librarian; I like searching and sorting through lots of information, but considering my ignorance in this field, I deliberately kept it simple to avoid decision paralysis.

I searched phrases like "best pistols for beginners" and "best pistols for small hands." I read several articles reviewing various pistols and cross-referenced against items in stock according to the store's website. I wanted to stay close to $500 for the gun, knowing I'd also need ammo (and other accoutrements). I found this article from Pew Pew Tactical especially helpful.

The Glock 19 (and 17) were highly recommended, but not in stock at my store. The Sig Sauer P320 was also mentioned in several places. I started following this trail and found the Sig P365, in stock for $500. Reviewers praised it as a great daily carry, easy for beginners, not a lot of recoil, accurate and reliable. I had a couple other models in mind in case it wasn't available or I didn't like the feel. The P365 was available when I got to the store, and the staff highly recommended it. I handled several different models, but selected the P365. I know I should shoot the actual model before buying, but the closest range that offers rentals is 2 hours away, and I felt like I'd waited too long already.

Making the purchase was easy. I had to show ID and complete a form, but nothing unexpected, aside from the question about being a "mental defective... I'm a Moron(ette), does that count? There's no waiting period in Wyoming. I walked out that day with my pistol.

Sometimes I wonder if this isn't a symbolic and meaningless exercise on my part. How can a mousy, middle-aged, (mostly) harmless gal with a tiny pistol be of any use if the SHTF or even to defend myself? Honestly, I don't know. Ultimately I must remember my refuge, strength and hope is in the Lord and this is a spiritual battle. I pray I can learn to stand firm against evil however I'm called to do so.
And this, folks, is how that is done. If any of you are considering buying a gun for the first time, this is the script to follow. Yes, it's great to try before you buy but that's not always possible, and I'm of the opinion we sometimes overthink this whole thing a little bit, anyway. Do your research, take an introductory class, talk to gun owners you know, and find a gun shop where the staff takes the time to answer questions. Shoot the same type gun if you can, but if you cannot it's not the end of the world. The important thing is arming yourself if that is what you want to do.
I bigly huge thank you to screaming in digital for taking the time to send this in, and again, welcome to gun ownership and the Gun Thread!
******
Next up we have a great submission from our pal No Nic Given. Weasel ain't no engineer, and this sounds engineerish as the dickens, but at the same time very interesting.
Back when Polymer 80 released their P80 in (I think 2015) I was one of the first to sign up to build a G17. I enjoyed shooting it and managed to get probably 500-750 rounds through the first body before I broke the back rails which were polymer at the time. Fast forward to last year and I have now built a gaggle of P80 lowers into fully functional Glock clones none of which I would hesitate to EDC. In fact, in the colder days this year I'm as likely to pick up my G19 clone as I am my Sig P365.

On to the matter at hand. About six months ago, my son saved up and bought a 3D Printer with my facilitation and proceeded to print about half dozen things with it and then promptly stuck it in the back of his closet. Both he and I forgot about it. I think I printed one thing and it was a beer opener with a counter on it for the dock at the lake.

In October of this year I was itching to get a Strike Industries P80 frame because I thought they looked sweet (and really, can one ever have too many unregistered pistols?) and while goofing around looking for parts which are increasingly difficult to come by, I came across the printed pistol phenomenon.

Now, I'm an engineer by education so I was skeptical but still curious so I commandeered the printer, loaded it up and printed my first G17 lower. It made it about fifty 9mm rounds before it failed but I noticed it failed in a fairly predictable spot right where the trigger guard connected to the body just above the mag release.

Long story short, my problem was with both the materials I was using as well as the print orientation I chose.

For the past three months I've printed about a dozen guns with only a few failures at the front end. The three shown here are all G19 copies from a few different files easily found on the Internet. The yellow (which will shortly be embossed with the Gadsen Snek and "Don't Tread on Me") just had its 1000th (or so) round put through it with hardly a mar or an overly elongated pin hole on it. I added the Spartan helmet on the magwell in Fusion360. I'm tickled to pieces at how well it has held up! The other two have had 300-500 rounds each put through them again, with limited wear. The red one has the most visible signs of use and I blame that one on the material (PETG).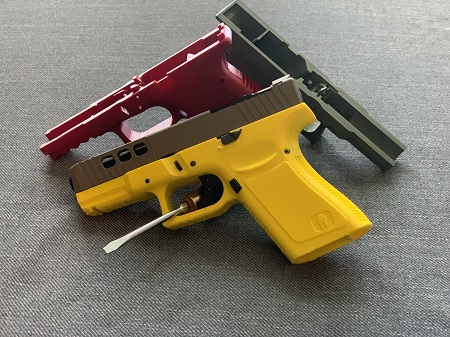 I'm printing with a Creality Ender 3 that my son bought off the Bay for about $150 and using a variety of filament (PLA, Carbon Infused Nylon, PETG) but my favorite is eSun's PLA+. It's very workable and seems to avoid the brittle factor I find in standard PLA. I'm bending or milling my own rails out of aluminum depending on the frame and mostly using stock Glock OEM lower parts. The upper parts are all over the map in terms of vendors. I think the yellow gun is 'mostly' Glock OEM internals with an aftermarket Lonewolf trigger.

So far I've printed G17's and G19's but am about to tackle an AR and a CZ EVO Scorpion next.

Would I trust these guns in a defensive gun use? Yes. If I had to.

Heck, I'm the one who put them together and really haven't had issues since I got my 'additive manufacturing' process dialed in more than I do on any OEM striker fired guns I own. But now I have the means and capability to defend my loved ones and property that can never be denied me. That's a pretty cool feeling.

I'm having a blast, literally and figuratively, and building my own guns has caused me to get into casting my own bullets and reloading more than I ever did before. I went to Wal Mart the other day for an oil change and the guy in the tire shop gave me about 50 lbs of assorted wheel weights when I asked him if he would give me any. Now if he only had some small pistol primers I'm down to 10,000. :) But, maybe this is another post for the future, I am going to try my hand at making my own primer powder. I've probably saved 10,000 caps and anvils.

Any moron who wants to reach out to me can and I'll point them in the right direction assuming it's legal in their local jurisdiction.
I must admit to knowing next to nothing about the 3D printing process, so, like I said, very interesting! Aren't hobbies fun? Just think of all the useful objects one could make! From what I gather, it's been legal to manufacture your own firearms for years, but there are still rules that can get you into big trouble if not followed, so make sure you're not printing yourself a problem.
What do you all think? Any other gunsmiths out there? If you're interested in learning more, NNG has generously offered to help. Just drop me an email with FORWARD TO NNG on the subject line and I will pass your message along to them.
******
Next up, our pal and COB extraordinaire MisHum sends us the following article from The National Interest.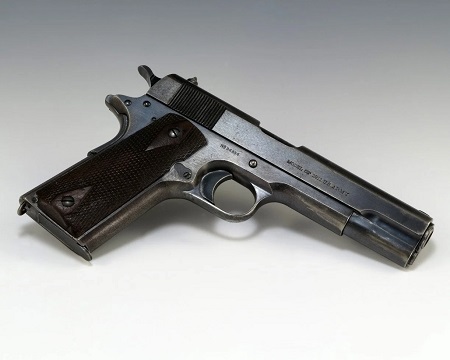 A design more than 100 years old, the 1911 remains a shooter favorite and I am a big fan. Are you? Thank you MisHum!
******
Next up we have a note from our pal Catch Thirty-Thr33 who shares another shooting analysis system. This one is certainly different from the rest and even works with live fire.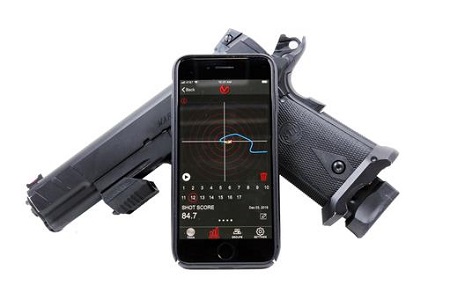 I listen to a radio show out of Lubbock called "Pratt on Texas", which mostly focuses on Texas politics. But the host, Robert Pratt, loves his guns. He even has a feature called the "anti-wimp update" which features instances of gun usage in the name of self defense. Anyways, he got on the show yesterday raving about something called Mantis. I looked into this and though I cannot afford this just yet, the concept looks very intriguing to say the least. You attach a tracking device to your gun and download the app, and get them both in communication with each other via Bluetooth. From there, depending on which model you get, you can use it for dry firing, live firing, and there is even a model available for use on shotguns. I figure using every single advantage to attain proficiency is necessary, and things like this can only help.
Anyone have one of the several Mantis systems and care to share their thoughts?
******
Some time ago our pal and delightful 'ette lin-duh sent in this handgun video and I think it's a good one, so for those of you who missed it before, here 'tis again.
******
Here's a video from or pals at Brownells on long-term storage bags to protect firearms and other accessories.
The prices aren't great but they're not outrageous, either. There are also heavy food grade vacuum seal bags widely available in a variety of sizes that would be a good option for things you might want to put away for some time.
Here's a guy who had the same idea.
Anyone have thoughts on the use of the vapor tabs versus vacuum sealing? Any other helpful home storage solutions?
******
Link-O-Rama
I'm really very seriously not kidding around anymore. Buy Ammo
AmmoSeek - online ammo search tool
GunBot - online ammo search tool
SG Ammo
Palmetto State Armory
Georgia Arms
AmmoMan
Target Sports USA
***Mail Bag***
This week's entry is from our pal Fungus Boy. Possible MoMe doorprize candidate?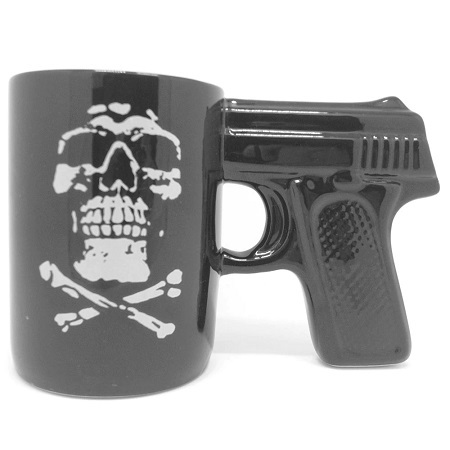 ******
Please note the new and improved protonmail account gunthread at protonmail dot com. An informal Gun Thread archive can be found HERE. Future expansion plans are in the works for the site Weasel Gun Thread. If you have a question you would like to ask Gun Thread Staff offline, just send us a note and we'll do our best to answer. If you care to share the story of your favorite firearm, send a picture with your nic and tell us what you sadly lost in the tragic canoe accident. If you would like to remain completely anonymous, just say so. Lurkers are always welcome!
That's it for this week - have you been to the range?


posted by Open Blogger at
07:00 PM
|
Access Comments