« First World Problem – Random Covid-Era Shortages Of Favorite Grocery Items
[Buck Throckmorton]
|
Main
|
Gun Thread: Final Trump Edition [Weasel] »
January 17, 2021
Food Thread: Saucy Ribs And Sharp Knives, A Match Made In Heaven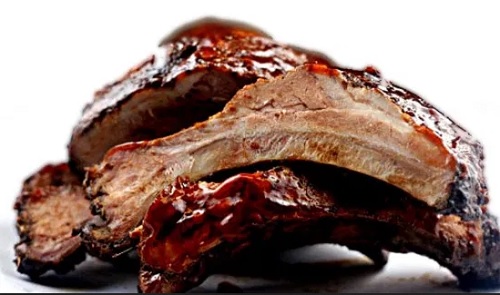 I am a purist when it comes to pork ribs. if you aren't making ribs good enough to eat on their own, why should I hide the mediocrity under a layer of sweet, gloppy, monochromatic sludge? But what about sweet sauces that aren't just sweet? A few weeks ago on these pages I revealed my snobbery when it comes to BBQ sauces, but I just made one, courtesy of commenter Bluebell's recipe, and I have to admit; it is damned good.
Sweet, but not too sweet, and with a savory/tart background that compliments the other flavors. Really impressive. So impressive that I figured it would be good on salmon. And it was!
But why did an admitted pompous BBQ-sauce-ass make his own sweet sauce? Well, I was poking around the cupboard and found a bottle of molasses. Why it was there, and for how long, is lost in the mists of time. But I am a cheap bastard and didn't want to waste it, so I asked around, and Bluebell rose to the occasion with a Kansas City BBQ Sauce recipe. I still have 2/3 of the molasses left, but I also have about a quart and a half of some mighty fine sauce in the refrigerator, just waiting to be slathered on the pork ribs that I have planned for tomorrow evening's dinner. Yes, I am breaking my own rule: but food rules are made to be broken. Well, except shaking Manhattans.
And then maybe I'll try it on French Toast...the stuff isn't nearly as sweet as maple syrup.
******
I have been watching cooking shows on YouTube recently, in part because of the unrelenting shittiness of the real world, and in part because they are getting better and better. One of the best ones stars a guy named Andrew Rea, who by his look and background is probably a raving leftist loon. But I don't know, because he hasn't told me! And I like that. He will occasionally tout a charity, but I have not heard a single political comment or snide remark looking down on the great unwashed between the coasts. He is quite the capitalist though...many of his videos are sponsored by big names. Maybe I should call him up and find out how he managed that. I am sure that Bounty would love to sponsor, "Dildo's Delicious Delicacies."
He does Binging With Babish and a few other series, all of which are worthwhile; for the production quality, his humor, and most of all his infectious love of cooking and food.
I have not seen all of his videos, so I may be incorrect about him separating his politics from his work. So if I am wrong, please correct me. I will be disappointed, but unfortunately not surprised.

******
Would You Buy a $400 Chef's Knife?
The answer is, "No." And I think it is a stupid question. Professional cooks need to know how to sharpen their knives, because no matter how good a knife is, it will eventually need to be resharpened. And home cooks don't need great knives because there are dozens of perfectly good knives available for a fraction of the cost of these high-end knives, and they are not noticeably inferior for most tasks. Spend the money you save on some sharpening stones, and then practice.
Now, if you want to go out and try to buy a Jim Kramer kitchen knife, have at it. He has some that are made from meteorites, which is about as cool as cool gets. And they are $30,000. But there are knives that are just as good, just not with the cachet of Kramer.

******
I see that long-time commenter "LizLem" has thrown down the gauntlet! Gluten free? Damned show-off!
Celebratory Menu Challenge
Contestant: LizLem
Entire meal is gluten free; see below for dairy free recommendations

Starter: Tomato basil feta soup, $8
Entree: Lemon herbed cornish game hens, $35
Side #1: Roasted root vegetables, $5
Side #2: Rosemary garlic potato galette, $5
Dessert: Cheesecake with strawberry basil balsamic topping and nut crust, $15

Total Cost: $68

Notes on the Food:

Keep in mind, we have a lower cost of living out here, so the menu is completely doable at the budget listed. The stock items and meat I would buy on sale and have handy in freezer or pantry till needed. The entire meal is gluten free. Alterations to make the meal dairy free are listed below. With a few subs in the cheesecake and minus the galette, the meal is keto. Happy to send you recipes if you want them. I tried to pick dishes I love that have complimentary flavor notes, so there is a lot of rosemary, thyme, and basil scattered through the meal.

Soup uses homemade bone broth. Leave out the feta and cream, or use subs like coconut milk, and it's dairy free. I love game hens because everyone gets their own mini bird, and can have the parts of the bird they love best all to themselves. The game hens and the root veg are roasted together inside paper bags; keeps the birds moist but lets them get that lovely crispy skin. The skin of the hens are frosted in room temp butter infused with herbs and spices, the bird stuffed with the lemons. Can sub coconut oil or olive oil and would be dairy free. For root veg I would use carrots, radishes (cooked radishes have a diff flavor and are divine, I would peel to remove color), possibly parsnips. The potato galette uses olive oil and herbs and is dairy free. Yukon gold or red potatoes (or both combined for looks), sliced thin and even, are best. I love my cheesecake recipe; the crust is pulverized nuts and is completely gluten free, you don't miss the wheat at all. Sadly with all the cream cheese I can't make it dairy free; I would find an alternate dessert for the dairy free guest at the table. I usually make the strawberry basil balsamic topping for fancy ice cream, but it would top cheesecake beautifully. I could make/find a dairy free strawberry or vanilla ice cream, and put some of the strawberry topping on that, for the dairy free guest.

Some people don't include bread type foods as an actual side, so I left that out. But if I were making one, I have an amazing spoon bread recipe using cornmeal that is gluten free, that would pair well.

******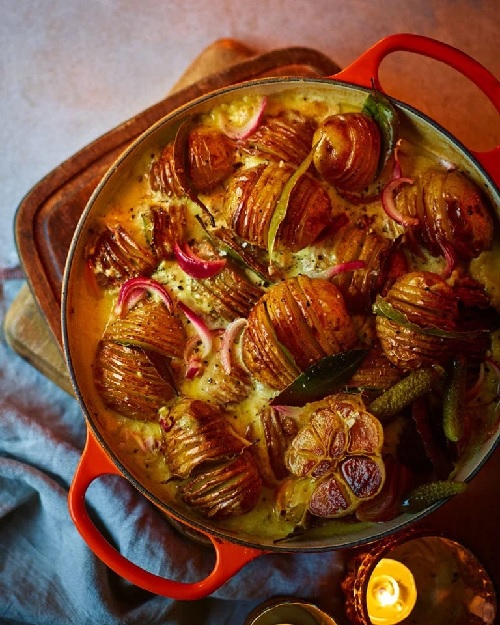 Hard to find anything wrong with this, except for the silly euro-trash metric system crap in the recipe.
Oops! Found something else that irritates:
This rich potato and cheese dish needs a ripe and rounded, but not too fruity, white. Go for a mâcon-villages from Burgundy.
Oh...shut up. I think I'll serve this with Coca Cola.
******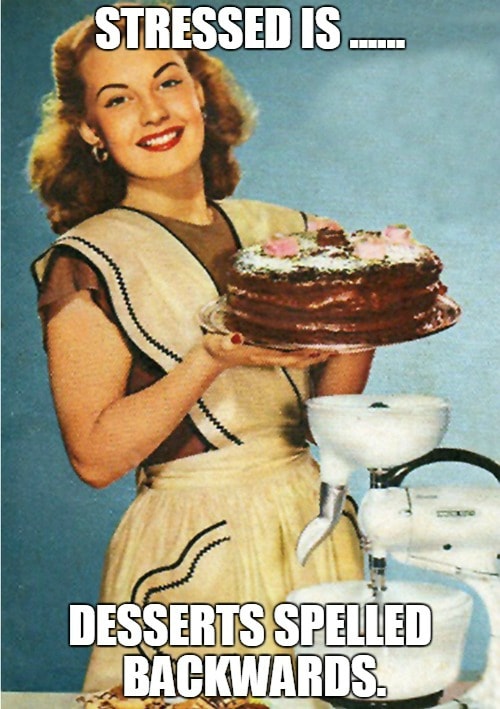 Remember the Little Debbie recipe I posted recently? I have made them twice, and they are great. Next time I will make the filling but use chocolate chip cookies, because why not?

******
One of the rules I have when it comes to cocktails is that when the booze is forward, it's important to use something that you would drink on its own. That doesn't mean that you should rush out and buy a case of Pappy van Winkle for your Bourbon and Coke, but your base liquor should be palatable. Not necessarily a great sipping liquor, but it should be something in the neighborhood of, "Yeah, I'll have one more."
So why turn a great cocktail on its head and bring one of the side flavors to the forefront? Sweet vermouth is a drink in certain backward parts of the world (Western Europe), but let's keep it as the secondary flavor in one of the great cocktails on earth.
What's next, a reverse Margarita? Three parts lime juice, three parts Triple Sec, one part tequila. Yum!

******
Food and cooking tips, Large-breasted Muscovy ducks, young wild pigs, bartenders who use vermouth in Martinis (but not too much), pork belly that doesn't have 5-spice, low-temperature-roast chicken, and good tomatoes that aren't square, pale pink and covered with Mestizo E.coli:
cbd dot aoshq at gmail dot com
. Any advocacy of French Toast with syrup will result in disciplinary action up to and including being
nuked from orbit.
And yes, shaking a Manhattan is blasphemy...it's in the Bible!

posted by CBD at
04:00 PM
|
Access Comments