« Gun Thread: Final Trump Edition [Weasel]
|
Main
|
The Morning Report - 1/18/21 [J.J. Sefton] »
January 17, 2021
Sunday Overnight Open Thread (1/17/21)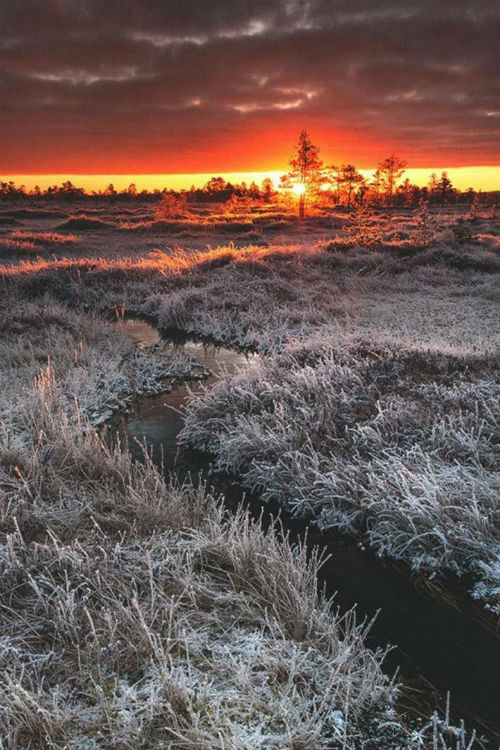 ***
The Quotes of The Day

Quote I

"Because you're connected to the Internet, even though there are firewalls and intrusion detection software… those things can be gotten around if you're really good and skilled," Max Kilger, with the University of Texas at San Antonio
Quote II

"Isn't it a strange thing that in every period of social unrest men have the notion that they can pass a law and suspend the operations of economic law?" Calvin Coolidge (1872 - 1933), Governor of Massachusetts and Republican presidential hopeful, 1920
H/T Isophorone Blog
Quote III

"The worst thing we can do is shut down our economy, kill our spirit," Unanue continued. "You know, we need a reason to get up in the morning: God, family, work. And they're taking away our spirit. They're taking away our ability to work. They essentially declared martial law, I believe, in this country, shutting everything down. It's the worst thing we could have done just for political gain. I think it's criminal. I think it's immoral. To shutdown this economy for this basically political reasons and, you know, we're one nation under God. We're not one nation under Twitter. We're not one nation under big media, or under central government." Goya Foods CEO Robert Unanue
Quote IV

"Online dating has never really been something I'm into but in these circumstances, I thought I'd try it and it didn't work out. Maybe it's for the best." Tahlia Paris
Quote V

"Everybody's in shock and everyone in the neighborhood is worried. Whoever did this is going to be hexed by all of us.

"Now there's going to be hell to pay." Church member, who goes by the name Isis Vermouth
Quote VI

This should serve as further proof that receiving the vaccine will not 'return us to normalcy' and that the elites plan to continue these anti human, draconian measures in perpetuity." Twitter user Jordan Brown
Quote VII

Many a lido deck panel pontificated on the threat of censorship before everyone adjourned to enjoy a refreshing Zima and vie for the attention of the fussy likes of Jay Nordlinger as he made a pass through the throngs of assembled suckers. Ahoy! Kurt Schlichter
***

Parler is up and running again.
***

These 3 assholes are lucky to be alive. And I hope they get the book thrown at them. Hopefully the DA won't plea bargain the charges down to something minimal.

CYPRESS, Texas (KTRK) -- Three Texas bounty hunters have been charged after they made illegal entry into a home and engaged in a shootout with one of the residents, according to the Harris County Sheriff's Office.

The bounty hunters arrived to the Cypress home just after 8 a.m. as the home renter was also just getting home, deputies said.
***
This will certainly end the American dream and exceptionalism if it comes to fruition.

President-elect Joe Biden plans to immediately put forward legislation offering a pathway to citizenship for 11 million illegal immigrants.

Four people who have been briefed on the plan say Biden plans to announce the legislation on his first day in office, according to the Associated Press.

"This really does represent a historic shift from Trump's anti-immigrant agenda that recognizes that all of the undocumented immigrants that are currently in the United States should be placed on a path to citizenship," Marielena Hincapie, executive director of the National Immigration Law Center, said about the plan, which she was briefed on.

Biden's incoming chief of staff, Ron Klain, confirmed Saturday that Biden would send an immigration bill to Congress "on his first day in office" but did not elaborate on what was in the plan.
***
Yawn. Twitter always sides with the leftists and perverts.

A "bug" prevented Twitter users from searching the Lincoln Project, Twitter told the Daily Caller News Foundation on Saturday.


A Twitter spokesperson told the DCNF Saturday morning that "this was a bug that was fixed yesterday."
***

The pro-recall group, Rescue California has bigger goals than recalling California Governor Karen Gavin Newsom. I think they are deluded thinking they can curb California political craziness.

Republicans and activists say their recall effort against Gov. Gavin Newsom (D., Calif.) is aimed at protecting the rest of the country from the failed policies of California Democrats.

More than 1.1. million Californians have signed the recall petition, rapidly approaching the 1.9 million necessary to force an election. The activists hope that an additional batch of 1.5 million mailed petitions can push the number over the edge. State assemblyman Kevin Kiley (R.) told the Washington Free Beacon that the campaign will challenge the growing influence California Democrats wield over the national political conversation—from coronavirus lockdowns to economic and environmental policies that reward big tech while hurting small businesses.

"Part of our responsibility in California is to warn the rest of the country," Kiley said. "The same failures that have led Gavin Newsom to do so much harm, we can't let that spread to the rest of the country."

Newsom has boosted his national star on late night television and in national media profiles. Even as the governor has wooed national Democrats, though, he has seen close allies leave for Washington, D.C. President-elect Joe Biden tapped current California attorney general Xavier Becerra (D.) to join his cabinet as the secretary of health and human services. Newsom appointed longtime associate and California secretary of state Alex Padilla (D.) to replace Vice President-elect Kamala Harris in the Senate.

Anne Dunsmore, a political strategist and campaign manager for the pro-recall group Rescue California, said that the loss of top Newsom allies to the Biden administration could open up further opportunities to chip away at the traditional dominance of California Democrats in future statewide elections.
***

'Perhaps, Pelosi is telling Americans that Swalwell's history is irrelevant. China is already inside the American government and it doesn't matter whether Swalwell is leaking like a sieve or not.'

Democratic Rep. Eric Swalwell is joining the House Committee on Homeland Security one month after it was revealed he was targeted by a suspected Chinese spy.

The California lawmaker — who was revealed to have been duped by a Chinese honey-trap spy who cozied to him and other pols in a bid to infiltrate the US political system — announced his appointment back onto the sensitive post in a tweet on Friday afternoon.

"My committee memberships — along with my experience as a prosecutor and as the son and brother of law enforcement officers — will give me a unique opportunity to delve into one of America's most serious national security threats," Swalwell wrote.
***

Science is never settled. 'One small alcoholic drink a day is linked to an increased risk of atrial fibrillation'

A study of nearly 108,000 people has found that people who regularly drink a modest amount of alcohol are at increased risk of atrial fibrillation, a condition where the heart beats in an abnormal rhythm.

The study, published today (Wednesday) in the European Heart Journal [1], found that, compared to drinking no alcohol at all, just one alcoholic drink a day was linked to a 16% increased risk of atrial fibrillation over an average (median) follow-up time of nearly 14 years. This means that while four teetotallers in 100 might develop atrial fibrillation over the period of the study, five per 100 might develop the condition if they consumed alcohol starting with slightly more than an alcoholic drink a week and more than 75% of them consumed up to one drink a day [2]. The researchers categorised one alcoholic drink as containing 12 g of ethanol, which is the equivalent of a small (120 ml) glass of wine, a small beer (330 ml) or 40 ml of spirits.
***

Bad cop, no donuts for you. Ooooops!

Criminals in the United Kingdom got a late Christmas gift when 150,000 arrest records were deleted from a major database after a mistake during routine maintenance.

Hopefully, the police reform advocates in the United States don't get any ideas.


According to the Independent, the Police National Computer (PNC) is accessed 600 million times a year by officers, for information to support local, regional and national investigations.

Policing minister Kit Malthouse said that law enforcement officials were working to recover the data.
***

Ride sharing company would rather you be a statistic and not defend yourself.

A rideshare employee is looking for a new job after being fired by Lyft. The company decided to sever ties after the driver, Cynthia Norman, picked up two men in their 20's who tried to carjack her. Lyft didn't fire her because of the attempted carjacking, but rather because she used her legally-owned firearm to defend herself against the two attackers.

"I had to fight with these two men. I had one choking me from the back," Norman told a reporter during an interview.
***
My guess is that he is praying that his prophesy is correct. Or he will spending 1,075 years in the slammer.

A hardline Islamic cult leader who is constantly surrounded by a retinue of busty glamour girls has been sentenced to 1,075 years in jail after a long and controversial trial.


Adnan Oktar, who also goes by the names Adnan Hoca and Harun Yahya, was arrested on charges of kidnapping, sexual abuse and fraud in July 2018, along with some 160 of his cult members.
***

Well this will be interesting to follow over time. FAA approves fully automated commercial drone flights
WASHINGTON -- A Massachusetts company has been granted approval to operate commercial drone flights without a person directing the machine and keeping it in sight.

It's the first time that the Federal Aviation Administration has allowed fully automated commercial drone flights.


American Robotics Inc. touted the advantage of its machines as being able to operate continuously without "expensive human labor." The Marlborough, Massachusetts, company said Friday it has tested fully automated drones for four years.
***

Good news for readers of this smart military blog. M1 Abrams tank has a new round.

The US Army's main battle tank, the M1 Abrams, is about to receive a new multipurpose super tank round that can breach concrete walls, pulverize obstacles, and destroy bunkers, according to Forbes.

The Advanced Multi-Purpose, or AMP, is specially designed for the M1 Abrams to replace the rapidly aging inventory of tank munitions.

The new round is long overdue as tank crews on the modern battlefields in the Middle East have been confronted by new evolving threats.
H/T redc1c4
***
Perception is reality, DUH! More leftist hypocrisy.
***

The ONT attempts to make you smile on occasion. This is one of those attempts, sledding Golden Retriever.

OK. If the Golden Retriever didn't make you smile maybe this will.........

***

I could write something snarky, but I won't. Chinese Kung Flu vaccinations are killing people.

Fifty-five people in the United States have died after receiving a COVID-19 vaccine, according to reports submitted to a federal system.

Deaths have occurred among people receiving both the Moderna and the Pfizer-BioNTech vaccines, according to the Vaccine Adverse Event Reporting System (VAERS), a federal database. The system is passive, meaning reports aren't automatically collected and must be filed. VAERS reports can be filed by anyone, including health care providers, patients, or family members.

VAERS reports "often lack details and sometimes can have information that contains errors," according to the reporting system's website. Still, reports on VAERS represent "only a small fraction of actual adverse events," the site states, although underreporting is believed to be less common for serious events.
***
Phil Spector assumes room temperature.

Phil Spector, who pioneered the "Wall of Sound" technique and produced artists like the Beatles, George Harrison and the Ramones, died Saturday at age 81.

The producer was serving a 19-to-life sentence for the 2003 murder of actress Lana Clarkson. He was convicted in 2009.

Spector's death was confirmed by the California Department of Corrections and Rehabilitation. "California Health Care Facility inmate Phillip Spector was pronounced deceased of natural causes at 6:35 p.m. on Saturday, January 16, 2021, at an outside hospital," reads a news release. "His official cause of death will be determined by the medical examiner in the San Joaquin County Sheriff's Office."
***
This isn't the job for me. However, it may be the job for you. Different folks, different strokes.

Some people decided to use their extra time at home during the pandemic to brush up on skills that might make them more enticing to a potential employer. Others may have devoted their time to eating and watching TV. Either way, you may be interested in—and highly qualified for—the latest "dream job" contest, which involves getting paid $500 to eat pizza and binge-watch Netflix shows. Here's what to know.
***
The ONT Musical Interlude
Ont this day: 17 Jan 2016
English drummer Dale Griffin died aged 67. He was a founder member of Mott the Hoople best known for classic tracks 'Roll Away The Stone' and 'All The Young Dudes'. The band who made eight albums during their five-and-a-half year existence, reformed to mark their 40th anniversary in 2009 - but Griffin was too ill to take part. Griffin also produced numerous BBC Radio 1 John Peel sessions from 1981 to 1994 including the first professional recording session for Pulp in 1981. via thisdayinmusic.com
AND
Born on this day: 17 Jan 1949
Mick Taylor, guitar, John Mayall's Bluesbreakers, joined The Rolling Stones in 1969 (aged 20), and left the Stones in 1974. He has appeared on some of the Stones' classic albums including Sticky Fingers and Exile on Maine Street and worked with Bob Dylan, Mike Oldfield, Jack Bruce and Ronnie Wood. via thisdayinmusic.com
***
D.A.R.E. to be a Genius Award Winner.

A North Dakota man on probation for narcotics possession was wearing a "Don't Do Drugs" t-shirt when he was arrested yesterday for methamphetamine possession.

Esequiel Robles, 40, was collared following a traffic stop in Williston. A search of his vehicle turned up a baggie containing meth and a spoon with meth residue, according to a probable cause affidavit filed in District Court.

Charged with narcotics possession and possession of drug paraphernalia, Robles was booked into the Williams County jail, where the above photo was snapped.
***
That was quite the jog. Tonight's Feel Good Story of The Day.

A runner jumped into a frozen lake in Pontefract, England, to save a drowning dog -- before carrying on with his run.

Bystander Paula Town posted footage of the rescue online, saying: "What a hero, this complete stranger rescued this family's dog when it got into trouble in Pontefract Park.
***
Weekly commenter stats for week of 1-17-2021
Top 10 commenters:
1 [517 comments] 'Sponge - China is Asshoe!' [72.58 posts/day]
2 [494 comments] 'Skip'
3 [460 comments] 'CN'
4 [444 comments] 'Christopher R Taylor'
5 [438 comments] 'redbanzai the Southerner'
6 [386 comments] 'LeftCoast Dawg'
7 [386 comments] 'Duke Lowell '
8 [370 comments] 'garrett'
9 [339 comments] 'clutch cargo - processed in a facility that may contain lead' 10 [335 comments] ' '
Top 10 sockpuppeteers:
1 [126 names] 'Miklos, half shell raw, fried, have at 'em' [17.69 unique names/day]
2 [68 names] 'Duncanthrax'
3 [52 names] 'Notorious BFD'
4 [52 names] 'will choose a nic later'
5 [51 names] '18-1'
6 [34 names] 'LeftCoast Dawg'
7 [31 names] 'G'rump928(c)'
8 [31 names] 'Grimmy'
9 [30 names] 'Sock Monkey * twice on Sundays '
10 [30 names] 'Grimmy'
***

Tonight's ONT has been brought to you by Smooth Dating Moves.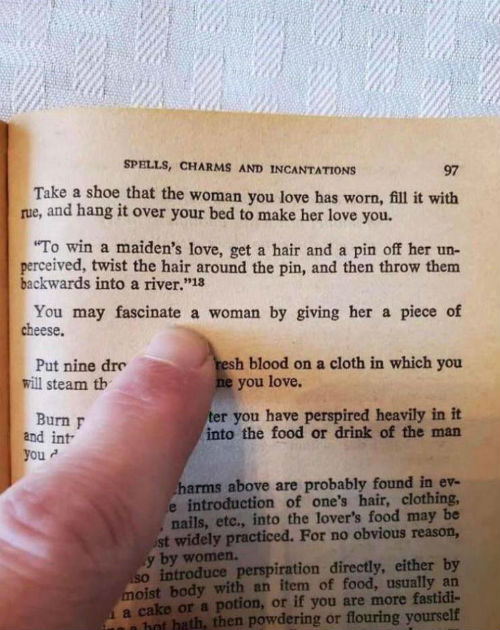 Notice: Posted with permission by the Ace Media Empire and AceCorp, LLC. Legally proofed by the firm of Dewey, Cheatem & Howe, S.C. Hording cheese and serving your ONT needs since 2008.

posted by Misanthropic Humanitarian at
09:45 PM
|
Access Comments