« Thread before the Gardening Thread, January 16 [KT]
|
Main
|
Ace of Spades Pet Thread »
January 16, 2021
Saturday Gardening and Puttering Thread, January 16 [KT]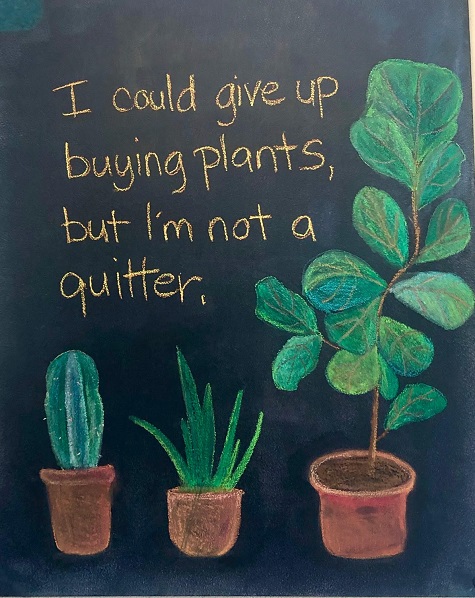 Hi! It's cold and wintry in most of the country, but we still have some gardening, puttering and dreaming going on amongst The Horde. We are a determined bunch. The photo above is from Keena.
If you can't grow plants, grow ice.
From Farmer: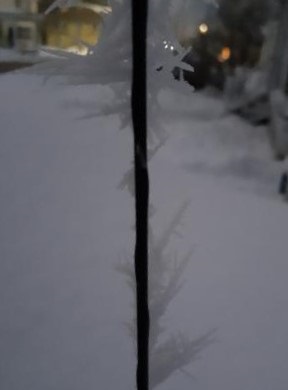 Edible Gardening
Do you remember this from our pre-Thanksgiving thread?
I am not sure if I sent you a picture of my sweet potato boxes that I made with my step-dad last year on his visit. We always try to build and weld something while he is here. This year it was potato boxes. They are quite large, about 3 feet square and I have lined them with straw to keep in moisture and then put some dirt in and planted the potatoes and covered the top with more straw. These are sweet potatoes but the boxes will do fine for regular potatoes as well. The theory is that when the potatoes are ready I can open the door on the side, move away the straw and harvest the potatoes at the roots when I need them. We shall see. I was growing my sweet potatoes in a chicken wire hoop with straw on the inside but my garden dog helper thought it was great fun to tip it over and dig in the dirt so this idea was born. You can eat sweet potato leaves so I have been harvesting a few leaves every day and putting them in my morning smoothie. I haven't sauteed them yet but supposedly that is good too.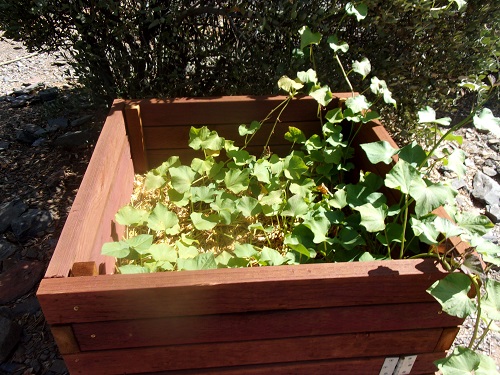 UPDATE:
Harvested the sweet potatoes from the box. They grew too much in the center so had to dig them out the old fashioned way so no good pictures. Thought of another recipe for you for sweet potatoes. Roasted Curried Sweet Potatoes

4 Tbl. butter
1 1/2 tsp curry powder
3 lbs. sweet potatoes peeled and cut into 1 inch pieces
salt and pepper to taste

Preheat oven to 450 degrees. In a small saucepan melt butter, stir in curry powder.

On a large baking sheet, toss potatoes with butter mixture, season with salt and pepper and roast in oven, turning with spatula occasionally until golden and tender, 15 to 20 minutes.

Hope you like it.

Wee Kreek Farm Girl
Sounds Great! Different from the usual.
Anybody have any input for Cumberland Astro on raspberries from last week? His comment was the first time I had heard of the Nantahala raspberry, a late primocane variety. First release in 50 years from North Carolina State University.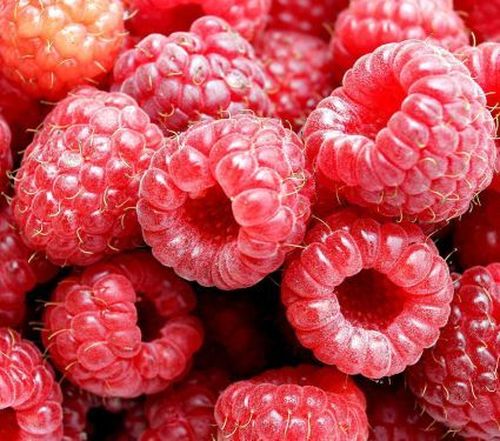 Nantahala
Any other varieties you can recommend for a longer season?
Catalogs
I got the John Scheepers Kitchen Garden Seeds catalog in the mail. Their main business is bulbs, and if you order bulbs from them, you will probably get one of these catalogs, too. It is one of those fancy, understated catalogs with good descriptions and line drawings instead of photos, except on the cover. Not too big a catalog, their personal favorites, so probably geared to the Northeast. Fun to read. A little pricey.
Their flowers are alphabetical in the catalog now, but can be accessed online by category - edible, cutting, drying, fragrant, etc.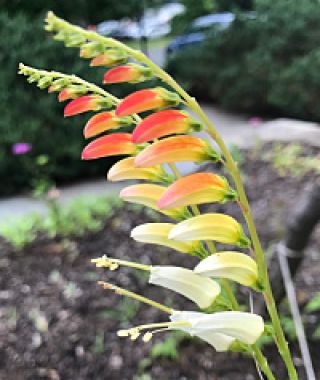 Exotic Love Vine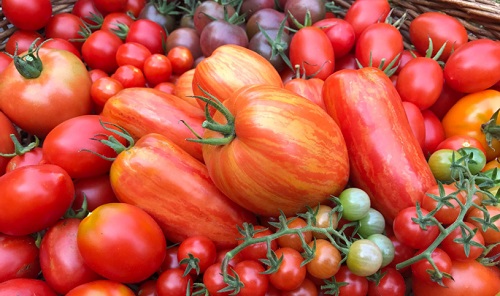 Assorted Tomatoes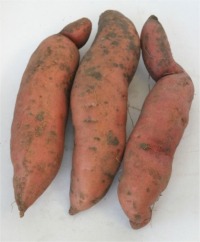 Sweet Potatoes 'Beauregard' - direct from grower
Have you gotten any catalogs lately? Ordered anything?
Landscaping Tip
If you buy a new tree, Larro has a special plea:
Do not plant trees within FEETS of house! Trees must not touch the house, anywhere!

Sooner or later, they must be removed, as in case of 10 year old Magnolias and a Holly tree.

This is a crime against nature!
Roots can undermine foundations.
Tragic losses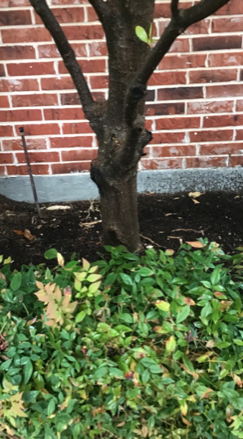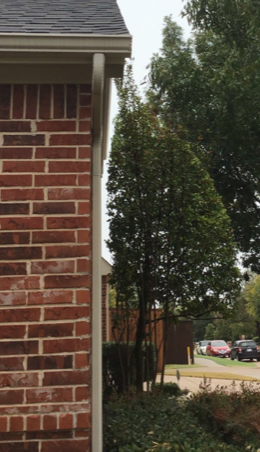 Termites also love to use trees as ladders.
Gardens of The Horde
Anything going on in your garden? Doing anything interesting outdoors?
It's the season for Miner's Lettuce here, but we don't have any. We do have chickweed. Have to watch out for the annual nettle.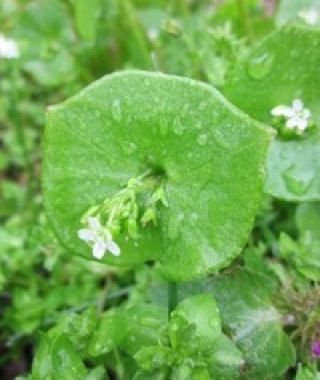 If you would like to send information and/or photos for the Saturday Gardening Thread, the address is:
ktinthegarden
at that g mail dot com place
Include the nic by which you wish to be known when you comment at AoSHQ,
unless you want to remain a lurker.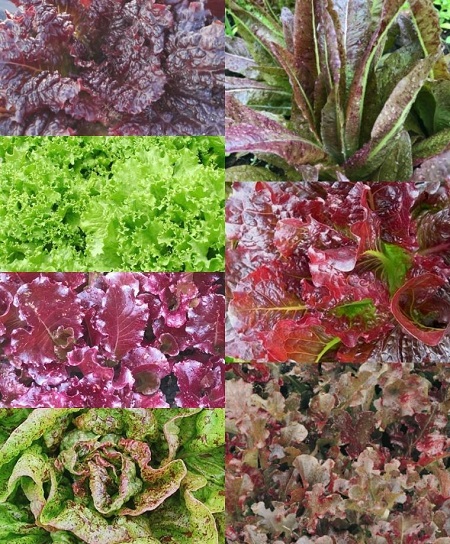 Colorful Lettuce Sampler

posted by Open Blogger at
01:19 PM
|
Access Comments