« Saturday Morning Coffee Break
|
Main
|
Saturday Gardening and Puttering Thread, January 16 [KT] »
January 16, 2021
Thread before the Gardening Thread, January 16 [KT]
Serving your mid-day open thread needs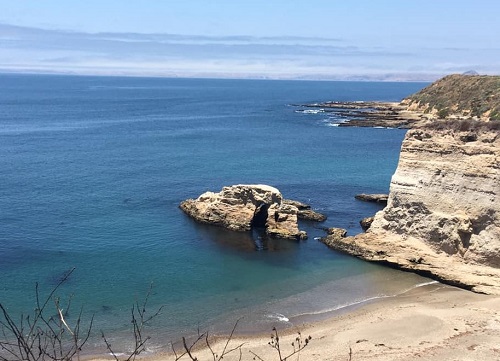 Some poor, phoneless fool is probably sitting next to a waterfall somewhere

totally unaware of how angry and scared he's supposed to be

Tina Donn
How much information these days is intended to agitate and manipulate?
There are more things, Lucilius, that frighten us than injure us, and we suffer more in imagination than in reality.

Seneca: Epistulae ad Lucilium
Speaking of "phoneless", I was called upon yesterday to take my neighbor in to the hospital (the emergency room is closed). I had to sit outdoors (no visitors in the hospital), and the sun interfered with reading on my phone. So I just sat in the sun near the ambulance staging area (real people doing real things) and watched the little birds. Sparrows, mostly, but a hummingbird also approached me. Can't say that it wasn't nice.
Maybe I have been in information overload lately.
I think Muldoon said this in the comments to a previous thread:
So when FDR said "The only thing we have to fear is fear itself", he wasn't saying 'be brave', he was saying 'WE will provide and protect'.

When the word 'freedom' no longer means individual liberty to live life, but rather 'freedom from fear and want' you get socialism.
VDH and the Left's "re-education" plans
Victor Davis Hanson wrote a farewell at the end of 2020 to a regular column for National Review which was edited by National Review. Can't locate it right now. Maybe it's in their "Plus" content, which I don't deliberately access. They are still putting up content from him, but apparently not edited by National Review. They are still posting VDH podcasts. Saw a note that they set him up by dropping a bunch of anti-Trump statements in his lap after the Capitol Hill incident.
Anyway, here he is talking with someone who is not on staff at National Review. As the video begins, we hear more evidence that Rick Wilson is absolutely crackers. Not that we didn't already know that.
VDH manages to maintain a calm tone in the face of the insanity. He seems to recommend facing the challenges rather than ignoring them. Is some kind of balance appropriate?
Surviving the Tech Purges
The Mises Institute has apparently been either paranoid or prepared for a long time:
For many years...the calls to control and chill online content have grown louder. We have monitored those calls, and taken proactive and incremental steps to safeguard our various channels. Today the environment for free and open communication--a hallmark of liberal societies--is in deep trouble. At this point the debate over 'private companies' and deplatforming is almost moot. What's needed is action, direction, and innovation by people of goodwill, regardless of political stripe.
Steps they have taken are described.
How much of the current craziness are you letting pass you by? Taking any actions to deal with some of it?
Hope you have a good weekend.

posted by Open Blogger at
11:17 AM
|
Access Comments