« Gun Thread: Happy New Year Edition! [Weasel]
|
Main
|
The Morning Report - 1/4/21 [J.J. Sefton] »
January 03, 2021
Sunday Overnight Open Thread (1/3/21)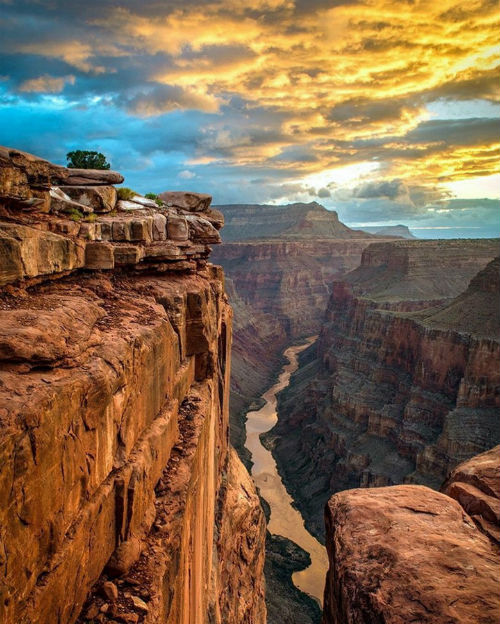 ***
The Quotes of The Day
Quote I

"It's very frustrating. This isn't their job," Board of Health member Blake Seale

Suck it up Buttercup.
Quote II

"Breaking into a police compound and firebombing a police vehicle with a homemade explosive device is clearly not a peaceful protest," US Attorney Cody Hiland
Quote III

"Back then, I always had the sense that I knew how to do my staff's job better than they were doing it. Here, I rely on people who are a lot smarter than I am. It's a more collaborative environment." Former Congress critter Anthony Weiner
Quote IV

I remember watching the Celine Dion concert of her performing in Vegas and that is about all I can remember. I wish I knew what happened but it was a hazy night.Thomas Dodd
***
The problem with "intellectuals"? They have no idea how the real world works.

According to Wired, a new bovine burp mask fitted with a catalytic converter catches methane expelled from cattle and converts it to CO2 and water. Methane is a more powerful greenhouse gas than CO2.

This burp-catching mask for cows could slow down climate change

Methane from cattle accounts for a significant amount of global warming – startup Zelp has a comfortable and stylish solution
***

Obviously the money never made it to a classroom.

Mitch McConnell's Kentucky home is vandalized with 'WERES MY MONEY' spray painted on front door days - hours after Nancy Pelosi's San Francisco home was also plastered with graffiti

But, it is comforting to know Mitch can deficit spend on Sudanese people but not Americans.
***

Don't be shocked. But a municipality has repealed a 50 year old ordinance. Don't worry Indiana will never be confused with New York and/or Woodstock. Sorry Hoosiers.

An Indiana town has lifted a mass-gathering ban meant to deter "hippies."

Officials in LaGrange last month abolished the ordinance installed back in 1971 that regulates gatherings of more than 500 people that last over 12 hours.

The law was originally installed to prevent another Woodstock from happening there.

"I called it our anti-hippie ordinance," County Commissioner Dennis Kratz said.

Officials decided in December to remove the law as part of an annual sweep of the books to eliminate archaic regulations.
***

Thank you politicians for your "One Size Fits All" pain medication laws. Can NSAIDs Really Be This Dangerous?

It's no secret that NSAIDs come with a host of side effects. But how often? And how bad are they? A presentation at the 2020 PAINWeek Conference gives us some numbers. If taken at face value they are horrifying.

Before we get started please note that this study is not from a peer-reviewed journal. In fact, it's not even in a journal article. This information comes from an abstract from one of the presentations at the 2020 PAINWeek Virtual Conference, which was summarized in the December 28th issue of Anesthesia News. So, beware of over-interpreting the data.

That said, a study about what happens to people who take prescription NSAIDs for arthritis of the knee and/or hip is eye-opening because the side-effects are so pronounced. Often these drugs are the only option for people who have been stripped of the option of using opioid analgesics for pain by the anti-opioid zealots. You know who they are.
***

Gasoline-powered vehicles will always be popular with me. But let the "Greenies" dream.

In a world where gasoline-powered cars have begun to wane in popularity, there's still some question over what alternative fuel will end up in the lead. Electric vehicles have, understandably, received a lot of attention, but hydrogen also has its advocates.

As it turns out, there are also a few high-profile naysayers when it comes to hydrogen cells in cars — including Elon Musk, who has repeatedly mocked and disparaged the technology. Most notably, Musk referred to hydrogen cells as "staggeringly dumb" on Twitter earlier this year.

Among those not impressed by Musk's comments? Jim Glickenhaus, of the auto manufacturer Scuderia Cameron Glickenhaus. AutoBlog reports that Glickenhaus recently took to Instagram to challenge Musk — specifically, by suggesting the two automakers go head to head in a race.
***

I do not make New Year's Resolutions. However, if I did I would not visit Cabot Cove, Maine or Mid Sommer UK. On the other hand I wouldn't mind visiting Petropavlovsk, Russia.
....and therefore Petropavlovsk—from anywhere. It is one of the most isolated areas on Earth.

To reach it by land, you're looking at a journey of over 2,000 miles through the Siberian wilderness, which is about as crazy as it sounds. The summer is mud season, where what few overland trails exist melt into endless, bottomless, truck-swallowing slop. Also, there are bears. Lots of bears. A winter trek is just a bit more manageable because at least the ground is frozen solid. Then again, that's because it's 40 below zero.

Then again I like forests and water and The 'Strid' at Bolton Abbey, Yorkshire, England, might be an enjoyable place to visit.

While it looks like any other stretch of water that you'd find in many parts of the world, it is known by many as perhaps the most deadly stretch of water on Earth. Why?

This innocent looking stream has supposedly claimed too many lives to count over the years, with stories going as far back as the 12th century.

It is said (locally) that the death rate in this piece of water is 100%. While that is, of course, very hard to confirm, it's enough to strike fear into the hearts of the locals and visitors alike.
But after my returns, I don't see me authoring Romance Novels. I would rather draft ONT's.

HOW A TRIP AROUND THE WORLD TURNED THIS GUY INTO A ROMANCE AUTHOR
James Bailey has accomplished a lot, but now he's attempting the impossible: getting dudes to read love stories

In the vast wilderness of the literary world, a rare form of author exists — the male romance writer. They're so rare, in fact, that many believe them to be nothing more than mythical creatures. But with the release of his debut romantic comedy, The Flip Side, 29-year-old James Bailey reminds us that male romance authors like himself are indeed real after all. "Romance and love are universal, they aren't just female experiences," explains Bailey who, by day, is an alumni relations and events coordinator for a boys school in the U.K.

Ironically, Bailey's interest in matters of the heart started because of a serious ailment with his own. At 17, he was diagnosed with a rare heart affliction called Wolff-Parkinson-White syndrome. After undergoing two operations, he was ultimately cured, but he says the experience left him with a "seize the day" mentality. As such, he's since run the London Marathon, carried the Olympic Torch, made a speech at the House of Commons and appeared in a segment of BBC1's Lifeline, all on behalf of Cardiac Risk in the Young, a charity that had originally diagnosed him with his condition.

As many of you know I have 3 wonderful daughters. And I have had my fair share of Chick Flicks and drama over the years.
***
I believe in 'Tort Reform' do you? Perhaps a public flogging is in order?

Dec. 31 (UPI) -- A New York state man filed a class action lawsuit against the makers of King's Hawaiian sweet rolls, alleging the company misled him into believing the California-manufactured sweet rolls are made in Hawaii.

Robert Galinsky of Yonkers said in his lawsuit against King's Hawaiian that the packaging prominently features "Hilo, Hawaii" on the front, but the back reveals they are actually made in Torrance, Calif.
***
The ONT Musical Interlude
Born on this day: 3 Jan 1945
American singer, songwriter Stephen Stills who was a member of Buffalo Springfield, Crosby Stills Nash & Young and Manassas. With CS&N he had the 1969 UK No.17 single 'Marrakesh Express' and the 1970 US No.1 album Deja Vu plus the 1971 solo UK No.37 single 'Love The One Your With.' Stills's first solo album, Stephen Stills, (1970) went gold and is the only album to feature both Jimi Hendrix and Eric Clapton. via thisdayinmusic.com
&&&
On this day: 3 Jan 1980
American rhythm and blues singer Amos Milburn died aged 52. Famous for his drinking songs including, 'Let Me Go Home, Whiskey' and 'One Scotch, One Bourbon, One Beer.' via thisdayinmusic.com
&&&
Gerry Marsden, Gerry and the Pacemakers Singer, Dead at 78 - RIP

Merseybeat singer of hits like "You'll Never Walk Alone," "Ferry Cross the Mersey" and "Don't Let the Sun Catch You Crying" dies following short illness
***

Call me old fashioned, I thought dating involved dinner and hanging out in a public setting. Genius Award Winners.

WINTER HAVEN, Fla. (WFLA) — A Winter Haven man is facing several charges after deputies say he pretended to be a law enforcement officer, pulled a knife and sexually battered someone he met on a dating website.

The Polk County Sheriff's Office arrested 37-year-old Thomas Lee Simmons on Tuesday. He was charged with armed sexual battery, armed robbery, grand theft, dealing in stolen property and false information to a law enforcement officer.

His arrest stemmed from an incident that happened at the Stay Plus Inn in Haines City. According to the sheriff's office, the victim said he had been speaking with Simmons on a dating website and arranged to meet him at the hotel.
***

The website where I found the following story is called Good News Network. I think the story does not contain good news. It is a story of Nancys run amok and the lack of common sense. Tonight's Feel Good Story of The Day.

Grandparents Finally Get to Hug Grandkids After 9 Months Thanks to Inflatable Polar Bear Costumes

We complain about law enforcement not thinking outside the box. We note that many are on a power trip. Not tonight. Tonight's Feel Good Story of The Day.

Instead Of Charging Two Women With Shoplifting, This Police Officer Paid For Their Groceries

A police officer in Somerset, Mass., purchased a Christmas dinner for a family in need after responding to a shoplifting incident.
***
Weekly commenter stats for week of 1-3-2021

Top 10 commenters:
1 [537 comments] 'Sponge - Office of the Mr. Dr. President Elect' [75.30 posts/day]
2 [470 comments] 'CN'
3 [422 comments] 'Skip'
4 [350 comments] 'Commissar-Elect Hrothgar - I Have Earned, And Deserve, Different Rules!'
5 [327 comments] 'BurtTC'
6 [325 comments] 'Duke Lowell '
7 [322 comments] 'Ladyl'
8 [315 comments] 'TheJamesMadison, marching in the Felliniesque circus'
9 [308 comments] 'rickb223'
10 [307 comments] 'Christopher R Taylor'
Top 10 sockpuppeteers:
1 [72 names] 'Duncanthrax' [10.10 unique names/day]
2 [64 names] 'Concerned Woman of Brattleboro'
3 [54 names] 'will choose a nic later'
4 [33 names] 'davidt'
5 [31 names] 'Notorious BFD'
6 [27 names] 'Bete'
7 [24 names] 'Gilded'
8 [23 names] 'Sponge - Office of the Mr. Dr. President Elect'
9 [23 names] 'G'rump928(c)'
10 [20 names] 'Meade Lux Lewis'
***

Tonight's ONT has been brought to you by Snow Wars.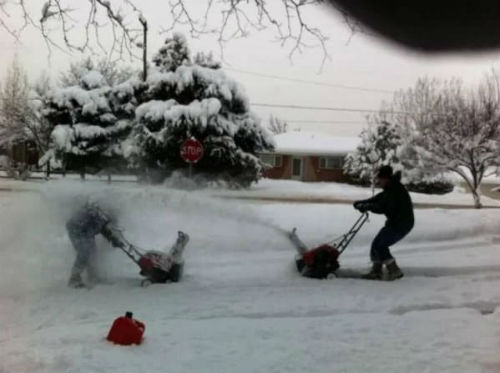 Notice: Posted with permission by the Ace Media Empire and AceCorp, LLC. No animals were injured in the production of this ONT. Except rats, big fucking rats.

posted by Misanthropic Humanitarian at
10:00 PM
|
Access Comments