« Quarantine Cafe: Tragic Kingdom Edition
|
Main
|
The Morning Report - 12/29/20 [J.J. Sefton] »
December 28, 2020
Monday Overnight Open Thread (12/28/20)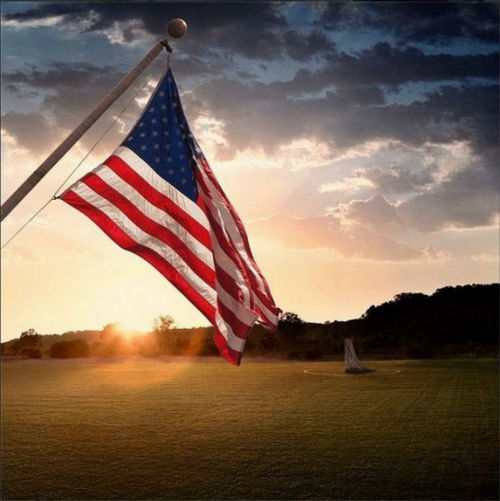 ***
The Quotes of The Day

Quote I

"I came to observe that there are activists who have a visceral hatred for Israel as though it were the root of all evil. The act of singling out Israel as BDS [the Boycott, Divestment and Sanctions movement] has done is the definition of discrimination." Rep. Ritchie Torres (D-NY)

Quote II

Dr. Fauci lied about masks in March. Dr. Fauci has been distorting the level of vaccination needed for herd immunity. It isn't just him.

Many in elite bubbles believe the American public doesn't know "what's good for them" so they need to be tricked into "doing the right thing" Sen. Marco Rubio (R-FL)
Quote III

Yeah, we've got to help these people,' and he's got unlimited money. So I'd love to get him on board. He could change the dynamics of the finance instantly. And I actually think we'll get him. It's just getting across his desk, basically. He'd be great. I tried to get Roger Goodell, the commissioner in the NFL, who I have a long history with. I said, if he would donate $250,000, I'd match it, but he's a crook and a criminal so he probably won't. Tom Brady, I have a long thing with him, I think we'll get him. But Elon Musk, in terms of his actual effectiveness and his sheer net worth would probably be my number one."Dave Portnoy of Barstool Sports
***

Sawdust in cookies, why not? Well according to an administrative court in the southwestern German city of Karlsruhe you can't.

A German baker who has reportedly been selling sawdust cookies for around two decades has recently been ordered to stop, as the finely milled wood has been deemed unfit for human consumption.

An administrative court in the southwestern German city of Karlsruhe has upheld a decision to ban the sale of cookies made with sawdust, despite the producer's claim that they were a traditional vegetable product. The unnamed baker had been operating a mail order business, selling his sawdust cookies all over Germany. He openly listed sawdust as an ingredient on the packaging of his biscuits, and had already written to the city of Karlsruhe about his practice back in 2004, but received no answer. Then, in 2017, a routine examination of a biscuit sample led to a sales ban which he then contested in court.
***
I will miss President Trump. Certain criminals won't.

Trump Is Executing 3 More People Before He Leaves Office. Here Are Their Stories.

The Trump administration has already executed more prisoners than any other presidency in 130 years.

During Donald Trump's final weeks in office, his administration is pushing the 11th-hour execution of three more Americans, despite outcries about the fairness of their convictions—and the impact of COVID-19 on their cases.

The Trump administration has already executed more prisoners than any other presidency in 130 years and more than all the states combined this year. In the midst of lethal injection drug shortages—which the Department of Justice secretly overcame—Trump even directed his Justice Department to bring back alternative, archaic methods of execution like firing squads.
***

Any time I hear, "This prompted Koch whore Robby Soave, the effete cosmopolitan scribbler at Reason Magazine." You have my attention.

CULTURESHILLS: Phony Conservatives Pledge Fealty to Big Tech for Taking Absolute Power During Lockdown
These "conservatives" are bowing to the oligarchs.
***
As we approach the end of 2020. Favored columnist Kurt Schlichter reflects on his 2020 predictions. He's honest.

The year 2020 will go down as exceedingly dumb, exceptionally dishonest, and utterly ridiculous, the calendar equivalent of that human potato who presides over a miserable TV show on the Airport News Network. Here's how lame the year was – a Fox News host credited someone who was not me with observing that bulbous tuber is a potato, as well as dubbing him "Tater." That moniker is my proudest achievement except, perhaps, my pioneering use of the cruise ship emoji to designate the Fredocon losers. Way to finish the year on yet another outrage. This year can't end soon enough, though (as my next column shall expand upon) 2021 hardly bodes better.
***

As musical genius Frank Zappa once inquired, 'Why Does It Hurt When I Pee?'

"Super gonorrhea" is trending on Twitter right now because, well, why not? It's 2020, after all. And what better thing to have trend at the end of a year that brought us the Covid-19 coronavirus pandemic, a shortage of basically everything, constant drama in the White House, and a Presidential election that just won't end? Consider this sexually transmitted infection to be the pie à la mode, the night cap, the final wipe of 2020.

If you haven't figured it out yet, super gonorrhea is not super to have. It won't prompt you to tell your partner, "I just returned from the doctor's office, and I've got super news for you." Nah, telling him or her that you have super gonorrhea would be about as positive as saying that you have sexy syphilis or candy-coated chlamydia. Super gonorrhea isn't a comic book hero either, in case you are wondering:
***

The California "Midas Touch" f*cks up another industry. Gig workers on the receiving end.

California-based workers for food delivery app Grubhub have reacted angrily to changes to the platform which they say discourage tipping, saying they would wipe out the supposed benefits of new gig worker rules in the state.

Last month, California passed Proposition 22, which though falling far short of the benefits received by full-time employees, gave gig workers a limited number.

Weeks after the ruling, Grubhub reduced its default tip amount from about 20 percent to zero, adding a suggestion to "leave an optional tip on top of driver benefits."

Like other apps, Grubhub added an additional "benefit" fee, in its case $1.50, to each order in California—though that money is put into a centralized pot for which only a limited number of drivers are expected to fully qualify.

"[The] benefits are not nearly high enough to compensate for encouraging no tipping," wrote one Grubhub worker on Reddit.
***
190,000 Ceiling Fans Recalled After Blades Flew Off and Hit People


More than 190,000 fans sold at Home Depot in the United States and Canada have been recalled by the manufacturer because the blades can detach, fly through the air, and hit people.

The recalled fan is the Hampton Bay 54 in. Mara Indoor/Outdoor ceiling fan, which was sold exclusively at Home Depot and via its online store for around $150. On Dec. 23, fan-maker King of Fans issued a notice of the recall to its "valued customers" who have not yet been decapitated by projectile fan blades.
***
She's done. And we should join her.
***

When the weather warms up, about Flag Day, I would like to ask you to join me in a picnic. I should be sorry I offended you. But, I'm not. The insanity of the academic world continues.

Word among nearly three dozen deemed offensive by 'Words Matter Task Force'

"Crack the whip." "Master/slave." Even the term "picnic" has been deemed offensive, according to a lengthy list of words and phrases put out recently by the University of Michigan's Information and Technology Services' "Words Matter Task Force."

"To effectively communicate with customers, it is important for ITS to evaluate the terms and language conventions that may hinder effective communication, harm morale, and deliberately or inadvertently exclude people from feeling accepted to foment a healthy and inclusive culture," states the memorandum obtained by The College Fix.

The memo, last updated December 8, contains nearly 36 recommendations for alternative words and phrases, the naming of artifacts, cultural development within the organization, the creation of an advisory board, and a list of "next steps."

A centerpiece of the memo is the first of four appendices, a table of terms deemed offensive and alternatives to replace them.

The list includes the word "picnic" under the offensive column. It suggests using "gathering" instead.
***
Higher education continues to shock me. Shocked I say, shocked!

Law school first-year academic dismissals drop more than 50% after spring semester without grades
Back in March, I shared some reflections that were mostly against the idea of moving to pass-fail grading, identifying some value of grades in the spring, especially among first-year students, and some problems. One included concerns about academic dismissal of law students.

We now have some figures from law schools. Academic dismissals among first-year law students were down over 50% year-over-year. They dropped from 1182 among ABA-accredited law schools (excluding schools in Puerto Rico) in 2019 down to 558 in 2020. (1L enrollment was basically flat.)

But I want to parse out what this means. Most law schools moved to pass-fail grading. Law schools were obviously aware that moving to pass-fail grading would cut half of a first-year student's GPA. So many law schools may well have postponed their academic dismissals until this winter to get a second semester's worth of grades.
***
Tuck Tucker, the veteran animator known for his work on shows like SpongeBob SquarePants and Hey Arnold!, has died at the age of 59. A cause of death hasn't been revealed at this time.

According to Tucker's family, he passed away on December 22nd. "It is with a heavy and broken heart that the Tucker family announces the death of Tuck Tucker, father, husband, son, brother, and uncle," wrote Bailey Tucker on Facebook. "We know he was loved by all of those whom he met. In lieu of visitations, if you have memories of Tuck you would like to share on his timeline, the family would greatly appreciate reading them."
***

You call that a snow covered driveway? I laugh in your face.
Although a flame thrower is an awesome "tool" to own.
***

I hope David Cross doesn't swing by looking for blood. I won't back down from a punk like him.
***
The ONT Musical Interlude
On this day: 28 Dec 1976
Blues guitarist Freddie King died of heart trouble and ulcers aged 42. Eric Clapton covered his 'Have You Ever Loved A Woman' on his Layla album. Major influence on British and American blues-rock musicians such as Jimmy Vaughan, Ronnie Earl, Peter Green and Eric Clapton.via thisdayinmusic.com
&&&
On this day: 28 Dec 1983
Having made two successful dives below a friend's yacht to find items he'd drunkenly thrown off his own boat three years before, The Beach Boys Dennis Wilson took one last dive into the Pacific and never returned from the boat moored in Marina Del Rey, California. With the help of President Reagan he was given a burial at sea, normally reserved for Naval personnel. Dennis was the only genuine surfer in The Beach Boys. via thisdayinmusic.com
***

For a certain family, Father's Day will be different in 2021. Genius Award Winners.

WAGARVILLE, Alabama — An Alabama man and his son shot each other dead after getting in a fight over a family dog, which the younger man had killed for trying to attack a child.

When Kelvin James Coker, 60, discovered his dog had been shot on Saturday, he drove to the home of his 32-year-old son, Kelvin Nicholas Coker, who admitted killing the animal, cops said.

As the argument grew heated, James opened first, striking his son in the torso, cop said.

Nicholas returned fire with a shotgun, hitting his father in the neck. Both men died from their wounds.

The sheriff called the family 'very dysfunctional.'
Oh there is more, so much more...............
***
There are still good people in this world. Tonight's Feel Good Story of The Day. H/T Hrothgar

Snow-bound abroad, one American family was rescued this November by an off-duty Canadian Ranger and military veteran.

According to CBC News, Lynn Marchessault and her two children left their home in Georgia on Nov. 10 to drive with their pets and household belongings to Alaska, where her military husband was stationed.

As the family undertook their long trek — a journey that clocks in at approximately 73 hours and 4,400 miles with no breaks — Marchessault began to have some misgivings.
***

Tonight's ONT has been brought to you by Yarn.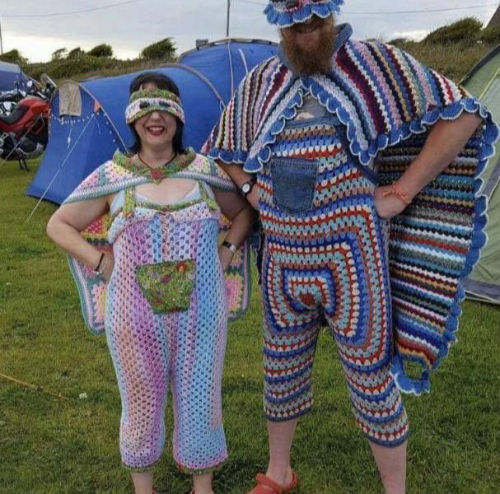 Notice: Posted with permission by the Ace Media Empire, AceCorp, LLC and the super-duper legal staff of Dewey, Cheatem & Howe, S. C. As usual this annoucement is made by a non-compensated, non-attorney spokescob.


posted by Misanthropic Humanitarian at
10:08 PM
|
Access Comments