« Monday Overnight Open Thread (12/28/20)
|
Main
|
Mid-Morning Art Thread »
December 29, 2020
The Morning Report - 12/29/20 [J.J. Sefton]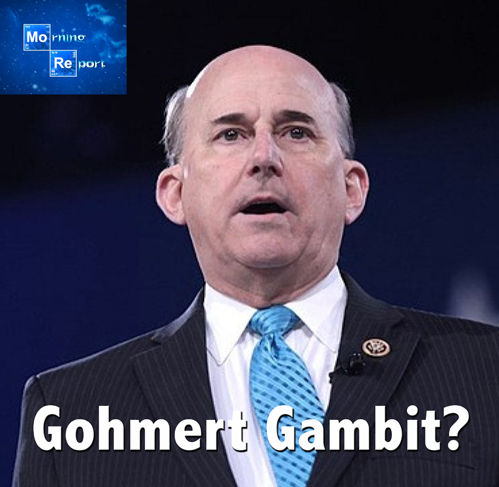 Good morning, kids. Tuesday and in the lead, the House has moved on two major bills. First, it voted to raise the Chinese COVID payment to President Trump's level of $2,000 per person and second, it overrode a Trump veto of the Defense Bill. With the former, a majority of Republicans voted against the increase and with the later it seems as if the same majority also voted against the President. As with all these bills, much of them are larded up with pork or have all kinds of insanity hidden within the hundreds if not thousands of pages. With the Defense bill, part of Trump's objection was the renaming of military bases named after notable members of the Confederacy and more crucially, Big Tech censorship:
Trump also said that the NDAA "fails even to make any meaningful changes to Section 230 of the Communications Decency Act" and "includes language that would require the renaming of certain military installations." Trump said Section 230 must be repealed.

"Section 230 facilitates the spread of foreign disinformation online, which is a serious threat to our national security and election integrity," Trump wrote Wednesday. "It must be repealed."
On a positive note, Josh Hawley has indicated that Mitch McYertle will bring these bills to the floor of the Senate for a vote and that killing Section 230 is still on the table. On the negative side, is the fact that so many Republicans are opposing the President. It's not surprising but disgusting nevertheless. Frankly, I've had it with this illusion of comity, regular order and process. It doesn't exist. We're not only in a post-Constitutional America, we're on the verge of being in a post-America America and these bastards in the GOP, at the federal, state and local level had the power to stop all this madness and refused - not just the theft of the election but the theft of our civil rights under the pretext of a health crisis that itself was the pretext to lay the groundwork for the theft of the election.
Don't get me wrong; we've now added trillions more debt to the already impossibly huge, Weimar Republic-level national debt that was already in place 10 months ago when this madness happened. Hindsight being 20/20 (no pun), these lockdowns should never have been allowed to happen. It was every bit a political instrument of sabotage as everything else thrown at President Trump these past four years. Except the saboteurs came in a Trojan horse of lab coats and stethoscopes and so the deception was understandably effective as we all now realize.
On a separate and not unrelated note, Louie "Go-Go" Gohmert filed a lawsuit at, or against, VP Mike Pence that instructs him to do his constitutional duty in using his plenary power to reject the Biden electors from the six disputed states and install the Trump slate.
"The 2020 presidential election was one we'd expect to see in a banana republic, not the United States of America. In fact, the rampant fraud and unconstitutional actions that took place were so egregious that seven contested states -- Arizona, Georgia, Michigan, New Mexico, Nevada, Pennsylvania, and Wisconsin all sent dueling slates of electors to Congress," Gohmert said in a statement.

"This puts Vice President Mike Pence in a position where some argue he has to choose between morality and the law. That is not the case," Gohmert continued.
The author of the essay I linked yesterday was unequivocal in his declaration that Pence already has the authority to do what Gohmert's suit is forcing him to do. Considering he, Gohmert, was a judge and someone who has more than a passing knowledge of the Constitution and electoral procedures, I'm not sure I get what this is all about. Perhaps it's a pre-emptive move to give the VP legal cover. In any case, given the state of our judiciary, and the fact that January 6th is only eight days away, it seems to reek of desperation.
That said, it certainly looks as if we have a least one Senator and one Representative who are going to object to recognizing the results from the Electoral College, so that is going to trigger a debate. Yet given the nature of the GOP, the outcome of that is certainly not a lead pipe cinch. Far from it. So, like yesterday, Mike Pence - seemingly - holds the fate of this nation in his hands.
As of yet, there has been no storm, no Kraken. Trump has followed the Constitution, making legal arguments up to and including the U.S. Supreme Court. What Vice President Pence does when it is time to again follow the Constitution and certify the Electoral College votes is to be determined.

Will a massive declassification of criminal and seditious activities subdue the Democrats? Will Trump win without a bloody battle? Time will tell.

At this point, it's a binary choice. Either Trump is in over his head and will be dragged out of office. Or he is executing his plan, on his terms and timing, as he has done since his famous escalator ride at Trump Tower in 2015.

Trump knows the stakes for himself, his family, and America if Kamala Harris and Joe Biden get the keys to the kingdom and promptly hand them over to China. Want to bet against Trump? How has that worked out in the past?...

...Is Trump unprepared? Au contraire. Listen to Oprah interviewing him in 1988, more than 30 years ago. He looks younger but sounds the same as he does now, speaking of China, immigration, and electoral politics. Trump has been preparing for this moment most of his adult life.

Buckle up for an interesting few weeks ahead.
You can say that again.

THE 2020 DEMOCRAT ELECTION HEIST
NOTE: The opinions expressed in some links may or may not reflect my own. I include them because of their relevance to the discussion of a particular issue.
ALSO: The Morning Report is cross-posted at CutJibNewsletter.com if you want to continue the conversation all day.
Follow us on Twitter: @CutJibNews
Follow us on Instagram: @Cutjibnewsletter


posted by Open Blogger at
06:51 AM
|
Access Comments