« Gun Thread: Week Before Christmas Edition! [Weasel]
|
Main
|
The Morning Report - 12/21/20 [J.J. Sefton] »
December 20, 2020
Sunday Overnight Open Thread (12/20/20)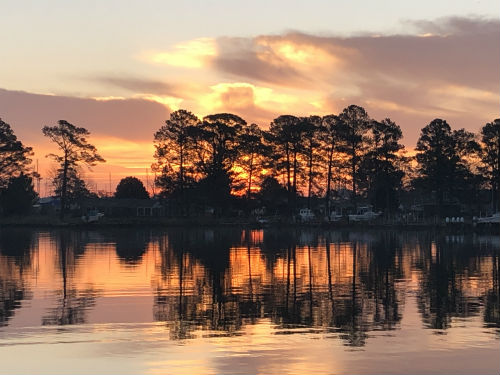 (Photo H/T Hrothgar)
***
The Quotes of The Day
Quote I

"Well, I have to say I took care of that for you, because I was worried that you'd all be upset. So what I did a little while ago, I took a trip up there to the North Pole. I went there, and I vaccinated Santa Claus myself," Dr. Anthony Fauci

Quote II


"I was so happy to get out," Winslow told WWL-TV after his release. "A life sentence for two bags of weed? I never thought something like that could happen." Fate Winslow
Quote III

'This was clearly totally irresponsible behaviour. The Chief Medical Officer (Professor Chris Whitty) was absolutely clear that people should unpack their bags if they have them packed.' UK Health Secretary Matt Hancock

Quote IV

"I'd like to say very bluntly – our mission is to redistribute wealth." NYC Mayor Bill De Blasio
Quote V

These officers didn't do it for praise or recognition, they did it because it's in their blood to protect — ALL NYers. NYC Police Commissioner Shea

Quote VI

"I'm being punished for trying to do good," Daniel Keating
***
The ONT Comment of The Week

***

New York restaurants have had it with Supreme Commander Andrew Cuomo. His dining selections in New York City just got smaller.

According to bar owner Larry Baird " He can eat at some shitty roadside diner outside of Albany but he will not be served anywhere in New York City, known universally as the world's greatest dining destination! If he has to use the restroom he can go pee on my street-corner! That's what he wants anyway!"

Former life long Coney Island resident Val Torre said that he's finally moving to Florida. "It's 70 degrees every day. My Coney Island childhood friends have all retired to Florida now! All the restaurants and bars are open and the grannies live!"

Many members of the Facebook Group NYC Restaurants Open applaud the Executive Order banning Cuomo from being served at all New York City establishments. One member stated "Completely schizophrenic behavior! How are they coming up with these rules is beyond any logical reasoning"
***

Don't piss down my back and tell me it's raining.

Dr. Deborah Birx, the coordinator of the White House's response to the COVID-19 pandemic, traveled to a family vacation home in Delaware the day after Thanksgiving, despite her own guidelines recommending that people avoid travel and large family gatherings. Members of Birx's family from two different households were in attendance, the Associated Press reported on Sunday: her husband, daughter, son-in-law, and two grandchildren. Birx told the AP that she did not travel for the purpose of celebrating the holiday, but was there for the "winterization of the property before a potential sale." She also argued that everyone there was in her "immediate household," while acknowledging that they lived in different homes.
***

Our Founding Fathers must be spinning non-stop these days. The U.S. Equal Employment Opportunity Commission has ruled that businesses may require their employees to be vaccinated against the Chinese Kung Flu.

A federal agency declared last week that employers can legally mandate that employees receive the coronavirus vaccine, or be prohibited from entering the workplace if they refuse.

So how does an employer get around HIPPA laws?
***

Stanford SJWs Left 100s Of Frontline Doctors Without Priority Access To COVID Vaccine

Though we have yet to hear reports of an actual black market for vaccine doses (perhaps since the supply so far is being controlled pretty tightly) there have been reports of "mistakes" and "errors" that led to high-level doctors and other individuals in positions of influence receiving the vaccine before nurses and doctors.

ProPublica has reported on one example whereby hundreds of residents at Stanford Medicine were passed over despite assignments that required frequent face-to-face contact with people infected with COVID-19.

Instead, "high-ranking doctors who carry a lower risk of patient transmission" received priority treatment, one doctor complained.

"Residents are patient-facing, we're the ones who have been asked to intubate, yet some attendings who have been face-timing us from home are being vaccinated before us," said Dr. Sarah Johnson, a third-year OB-GYN resident who has delivered babies from COVID-positive patients during the pandemic. "This is the final straw to say, 'We don't actually care about you.'"

Others complained of what appeared to be random errors perpetrated by the algorithms tasked with determining which nurses deserved priority. It all begs the question: why even resort to these algorithms? Why not just let the top managers decide? Well, the funny thing about algorithms and other "quantitative" methodologies is they allow people to distance themselves from outcomes that involve extremely serious consequences.

Additionally, in this time of heightened sensitivity to issues of racial equality and social justice, algorithms have been forced to prioritize elements like race in a way that could skew the results in unanticipated ways.
***

Hell, I'm surprised he didn't call for a barcode tattoo and not on your phone.


Andrew Yang Suggests "Barcode" For Proving Vaccination


It should come as no surprise to anyone, but the Democrats have used the Coronavirus to exploit the American people. Through lockdowns and outrageous mandates, the Democrats have extended their reach of power that has crippled the economy and destroyed the middle class. Now, former presidential candidate and Democrat Andrew Yang is pushing the party's agenda even further when he suggested a "bar code system" to help keep track of people who have been vaccinated for COVID-19.
***

The Law of Unintended Consequences: CDC Report Finds Largest Number Of Overdose Deaths Ever Recorded In A 12 Month Period

While overdose deaths were already increasing in the months preceding the 2019 novel coronavirus disease (COVID-19) pandemic, the latest numbers suggest an acceleration of overdose deaths during the pandemic.

"The disruption to daily life due to the COVID-19 pandemic has hit those with substance use disorder hard," said CDC Director Robert Redfield, M.D. "As we continue the fight to end this pandemic, it's important to not lose sight of different groups being affected in other ways. We need to take care of people suffering from unintended consequences."

Synthetic opioids (primarily illicitly manufactured fentanyl) appear to be the primary driver of the increases in overdose deaths, increasing 38.4 percent from the 12-month period leading up to June 2019 compared with the 12-month period leading up to May 2020. During this time period:

37 of the 38 U.S. jurisdictions with available synthetic opioid data reported increases in synthetic opioid-involved overdose deaths.
18 of these jurisdictions reported increases greater than 50 percent.
10 western states reported over a 98 percent increase in synthetic opioid-involved deaths.
***
With all of the Bull Shit taking place now, I wouldn't mind hibernating.

Bears do it. Bats do it. Even European hedgehogs do it. And now it turns out that early human beings may also have been at it. They hibernated, according to fossil experts.

Evidence from bones found at one of the world's most important fossil sites suggests that our hominid predecessors may have dealt with extreme cold hundreds of thousands of years ago by sleeping through the winter.

The scientists argue that lesions and other signs of damage in fossilised bones of early humans are the same as those left in the bones of other animals that hibernate. These suggest that our predecessors coped with the ferocious winters at that time by slowing down their metabolisms and sleeping for months.

The conclusions are based on excavations in a cave called Sima de los Huesos – the pit of bones – at Atapuerca, near Burgos in northern Spain.

Over the past three decades, the fossilised remains of several dozen humans have been scraped from sediments found at the bottom of the vertiginous 50-foot shaft that forms the central part of the pit at Atapuerca. The cave is effectively a mass grave, say researchers who have found thousands of teeth and pieces of bone that appear to have been deliberately dumped there. These fossils date back more than 400,000 years and were probably from early Neanderthals or their predecessors.
***
If I got one of these for a Christmas gift, I would be truly delighted.

If I got one of these for a Christmas gift, I would be truly disappointed. So please take note.
***
The ONT Musical Interlude

Someone was beefin' about the Christmas music selections lately. If this doesn't satisfy your "old time" Christmas music fix, I don't know what will..........
&&&
&&&
***

A heartbroken mother tracks her daughter's killer. Tonight's Feel Good Story of The Day.

The extraordinary courage of a Mexican mother who hunted down her daughter's killers in a drug cartel killers was revealed in a New York Times investigation published Sunday.

Miriam Rodriguez, of San Fernando, Tamaulipas, became an activist and vigilante after her daughter, Karen, 20, was abducted on January 23, 2014, by the Zetas drug cartel.

Karen was in her pickup truck when armed men forced their way in and abducted her.

Her family followed the kidnappers' demands and took out a loan to pay the ransom, The Times reported. Rodriguez even met with a cartel member who offered to help find Karen for $2,000.
***
Let's see, if you mix lots of alcohol and Christmas ornaments you get a Genius Award Winner.

Florida Woman was arrested yesterday for battery after allegedly striking her sister with a Christmas decoration during a 2 AM domestic dispute, according to court records.

Police allege that Shirley Rogers, 55, was arguing with her boyfriend when her sibling sought to "diffuse the situation." However, that attempt failed, cops say.

The victim told investigators that while she was "trying to calm the defendant down," Rogers (seen at right) pushed her in the chest and then "grabbed a Christmas cone" and struck her in the torso with the holiday adornment.

An arrest affidavit notes that the weapon was a "beaded cone tree used for decoration."
***

The ONT has been brought to you by Truth.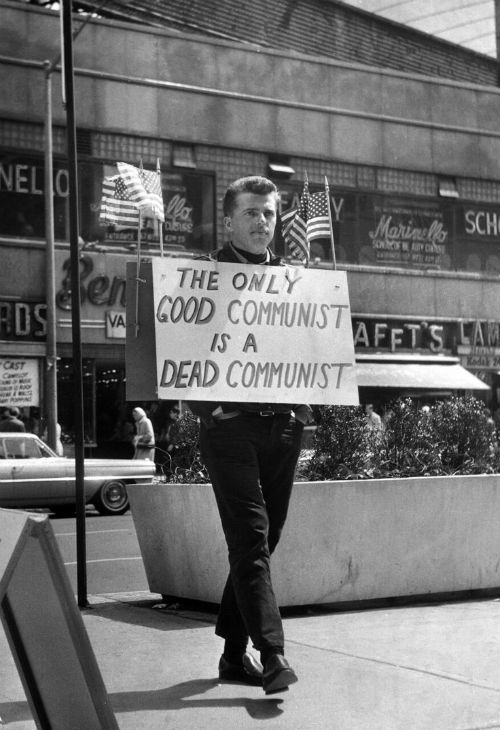 Notice: Posted with permission by the Ace Media Empire and AceCorp, LLC. ONT tips, fruit cake, eggnog, loose change, drink tokens and burner phones to petmorons at gmail dot com. Complaints to Troll-B-GoneTM

posted by Misanthropic Humanitarian at
10:00 PM
|
Access Comments