« Quarantine Cafe: Misty Eyed Edition
|
Main
|
The Morning Report - 12/17/20 »
December 16, 2020
Wednesday Overnight Open Thread (12/16/20)
***
The Quotes of The Day

Quote I

Of course, the most fundamental right of self-determination is the individual's right to live his life as he chooses, as long as he does not violate any other person's right to life, liberty, and honestly acquired property. In other words, the core principle underlying any free society is the right of self-ownership. The individual is not the property of the state, any collective group, or any other individual. Without this principle, freedom is unsustainable in the long run. Richard M. Ebeling
Quote II

"I think 27 years of superb reporting and commitment to The New Yorker should have been weighed against an incident that horribly embarrassed the magazine but mostly embarrassed himself." Former Vanity Fair and New Yorker editor Tina Brown
Quote III

"Could she have used a different adjective, sure. But if you know Jen...she is real, she is authentic, she says it how it is."Unnamed Biden official
I'm authentic as well. She's a dumb c*&t.
Quote IV

"I feel like they didn't want us to have this video because they knew how bad it was," Young said. "They knew they had done something wrong. They knew that the way they treated me was not right." Anjanette Young
Quote V

"A lot of DDAs (deputy district attorneys) are really scared. They are sending people to court to monitor what we say. They are working with the public defenders and alternate public defenders to intimidate us and document what we do and what we say." LA County Deputy District Attorney Jon Hatami

Quote VI

"The only way it will be fixed is by, in the future, reinforcing the laws and the last comment I would say and Mr. Krebs can speak for himself. I think his job was keeping the foreigners out of the election. It was the most secure election based on security of the internet and technology, but he never has voiced an opinion, he's welcome today, on whether or not dead people voted. I don't think he examined that. Did he examine non-citizens voting? So to say it was the safest election, sure I agree with your statement if you are referring to foreign intervention." Sen. Rand Paul (R-KY)

Quote VII

"Kids get the short shrift — whether environment, housing, food, clear and clean water — it all affects children," Santa Claus
***

So, why did he change his mind? Dementia or the fact no one was paying attention to him? In 2007 Paste Eatin' Uncle Joe was all in favor of strict regs for voting machines. Now? Not so much.
***
You have the Genius Award Winner in the Ace of Spades Pet Thread. "Like son", kills like dad.

A South African farmer was reportedly mauled to death on Sunday by his pet hippo, which he had previously referred to as "like a son to me."


Marius Els, who lived in the Free State province of South Africa was found dead in a river, having been bitten repeatedly by the animal.

Adios dumb f*ck.
***

You can fool some of the people some of the time. And when you do, wow!

Several people in London were duped into being filmed naked after being convinced they were taking part in a fake "nude game show", police say.

Victims were approached by a man, who claimed to work in the entertainment industry, and told they could win a prize of £5,000 by taking part in a programme, according to the Metropolitan Police.

One victim told detectives he was then taken to a hotel room in Newham, east London, where he was encouraged to take part in a series of "nude challenges".

However, the programme described to the man did not exist and police believe the suspect had instead filmed and kept the footage for his own gratification.

A man, aged 28, had first come forward in June 2018 to report he had fallen victim to the scheme. A second man, 31, also approached officers in February this year to say the suspect had coerced him into similar activities at a hotel in southeast London.
***

We are doomed. Transgender activist says all children should be put on puberty blockers until they can decide their gender


A popular transgender activist recently called for all children to be put on puberty blockers until they are able to decide which gender they want to be.

Lauren McNamara, known by followers as "Zinnia Jones," argued earlier this month that children should be legally able to consent to the administration of puberty blockers since they already de facto consent to the "permanent and irreversible changes" that come naturally through puberty.

"If children can't consent to puberty blockers which pause any permanent changes even with the relevant professional evaluation, how can they consent to the permanent and irreversible changes that come with their own puberty with no professional evaluation whatsoever?" she wrote on Twitter.
***

How to get rid of unwanted guests? Talk about Orange Man Great and serve them one of these...................

***
Now you can be their favorite Uncle. Gifts kids want but their parents don't.
***

Maybe wearing aluminum foil clothing isn't such a bad idea. A New Satellite Can Peer Inside Buildings, Day or Night - The resolution is so crisp that you can see inside individual rooms.

A few months ago, a company called Capella Space launched a satellite capable of taking clear radar images of anywhere in the world, with incredible resolution — even through the walls of some buildings.

And unlike most of the huge array of surveillance and observational satellites orbiting the Earth, its satellite Capella 2 can snap a clear picture during night or day, rain or shine.

"It turns out that half of the world is in nighttime, and half of the world, on average, is cloudy," CEO Payam Banazadeh, a former system engineer at the NASA Jet Propulsion laboratory, told Futurism. "When you combine those two together, about 75 percent of Earth, at any given time, is going to be cloudy, nighttime, or it's going to be both. It's invisible to you, and that portion is moving around."
***
Last night we covered the movement to recall California governor Gavin Newsome. Tonight there is more news about California and the backlash Newsome is facing for his tyrannical actions.
As we approach Christmas a long time tradition is singing Christmas Carols. Actor and Christian Kirk Cameron says Bah-Humbug, we are going to sing carols.

On Sunday, former "Growing Pains" star Kirk Cameron, a devout Christian, partnered with an organization called "Sing It Louder USA" and openly defied California Governor Gavin Newsom's lockdown orders, holding a giant Christmas caroling event in the parking lot of The Oaks mall in Thousand Oaks, California, near Los Angeles (video below).

Cameron had held a similar event the Sunday before that drew roughly 500 people. After the December 6 caroling event, Cameron told TMZ as he advertised the December 13 event:
So then we have a judge who thinks he is God. Orange County Superior Court Judge Peter Wilson said Let my people go!!! The sheriff says, not so fast.

A California sheriff is refusing to comply with a judge's order to release 1,800 inmates from Orange County jails, including individuals who have been imprisoned for murder, due to the CCP (Chinese Communist Party) virus pandemic.

County Superior Court Judge Peter Wilson on Friday ordered the release of 50 percent—or 1,858 inmates out of 3,716—to curb the transmission of COVID-19, the disease caused by the CCP virus.

"I have no intention of releasing any of these individuals from my custody," said Sheriff Don Barnes, pushing back against the order. "We are going to file an appeal and we're going to fight it and if the judge has any intent of releasing any one of these individuals, he will have to go through line by line, name by name, and tell me which ones he is ordering released."
***
I'll be honest with you, the price of electric car batteries have dropped significantly over the past 10 years. I still don't want an EV.

A decade ago, a lithium-ion battery pack used in an electric car cost around $1,110 per kilowatt-hour. By this year, according to a new survey, the cost had fallen 89%, to $137 per kilowatt-hour. And by 2023, the cost is likely to fall far enough that car companies can make and sell mass-market electric vehicles (EVs) at the same cost as cars running on fossil fuels.

"If you look at the remarkable cost reduction over the last decade, and what's expected over the next few years, and pair that with escalating policy measures in Europe and expected in the U.S. and China, then you have this very powerful combination of factors to underpin EV uptake, starting now," says Logan Goldie-Scot, head of clean power at Bloomberg New Energy Finance, who did the survey. "They will continue and accelerate over the next few years."

The report found that some batteries, made for electric buses in China, have already fallen in price to around $100 per kilowatt-hour. That's the cost that the analysts expect the market to reach broadly by 2023 or 2024. "Within four years, major automakers should be able to produce and sell mass-market electric vehicles at the same price and with the same margin as internal combustion engine equivalents," Goldie-Scot says.
***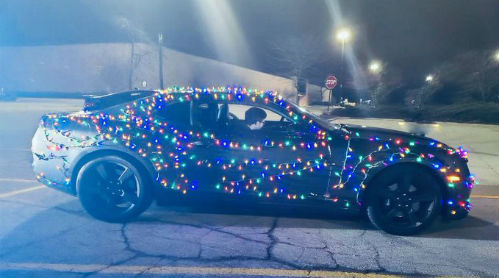 Thou Shalt Not Have Fun!
***
The ONT Musical Interlude
&&&
&&&
No word if Bluebell and this guy hang out watching the Red Sox. I hope not as he is quite the Genius Award Winner.

In a classic Masshole move, a Massachusetts native now living in Florida was arrested Saturday evening for allegedly battering a "partially disabled" victim who "disagreed with the defendant about liking teams from Boston."

Police charge that Jeffrey Randall, 59, engaged the victim "in an argument about sports teams from Boston" while the men were inside Randall's St. Petersburg residence Saturday evening.

When the victim disagreed with Randall "about liking teams from Boston," Randall became "physically aggressive and pushed the victim twice in the chest," according to an arrest affidavit.

"The victim is partially disabled and unable to defend himself," a sheriff's deputy reported.

Randall, arrested on a misdemeanor battery charge, was released from the county jail yesterday morning on his own recognizance. Randall's rap sheet includes convictions for theft; trespassing; disorderly intoxication; probation violation; and battery on a law enforcement officer.
***
(Mystery Click to boot......)
Genius Award Winner - 1st Runner Up
***
For those who don't believe in miracles, perhaps this may make you reconsider. Tonight's Feel Good Story of The Day.

Can you imagine what it would be like to be without sight while pregnant? Yes, your other senses might be heightened as pertaining to being able to feel your little baby moving inside of you, and hearing all the nuances of that fast little heart beat during the ultrasound; both of which are absolutely amazing to feel and hear. However, nothing beats being able to see the shape of his nose and ears on the ultrasound. Or seeing the little fist he is making with those tiny little hands while he is being carried inside of you. 30-year-old Tatiana Guerra from Brazil lost her sight when she was just 17 years old and when she was 20 weeks pregnant she had to rely on her doctors to describe to her what her baby boy looked like on ultrasound.

Tatiana was in for a surprise. While she was speaking with the doctors, asking them to describe what he looked like, they were having a 3D image printed of the ultrasound so she could "see" her child for herself. The 3D printed ultrasound was quite the surprise for Tatiana.
***

Tonight's ONT has been brought to you by Christmas Gifts for Vegans.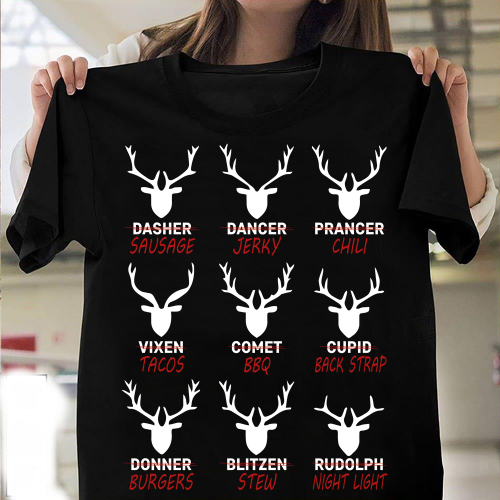 Notice: Posted with permission by the Ace Media Empire and its redheaded step child AceCorp, LLC. The ONT is intended strictly for the entertainment of its readers. No promises are made that it is entertaining.

posted by Misanthropic Humanitarian at
10:06 PM
|
Access Comments