« Gun Thread: All I Want for Christmas Edition! [Weasel]
|
Main
|
The Morning Report - 12/14/20 [J.J. Sefton] »
December 13, 2020
Sunday Overnight Open Thread (12/13/20)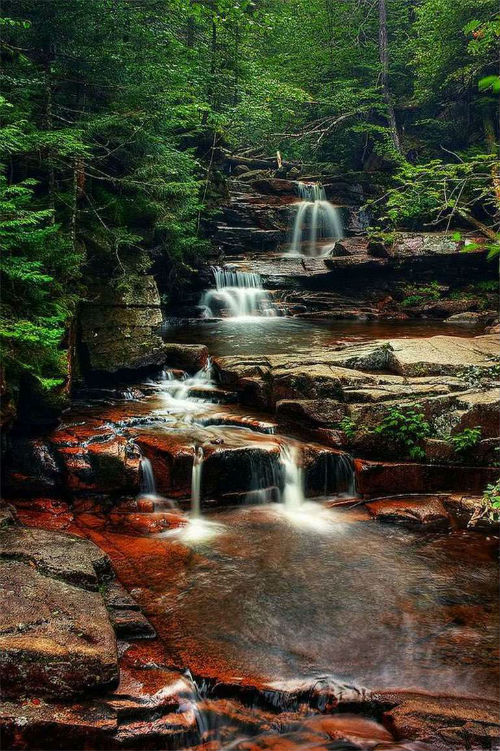 ***
The Quotes of The Day

Quote I

"It's going to take some time. And the story that they're hearing from Fox News and Rush Limbaugh and, in some cases, inside their churches, is that Democrats don't believe in Christmas, only care about minorities and black folks, and are trying to take your stuff and trying to take your guns away." Former POTUS Barack Hussein Obama
Quote II

I do. I work hard. I have good staff. I think I am productive. And I represent the people of California as well as I possibly can." Sen. Diane Feinstein (D-CA)

Quote III

"This year, we need to think about what is truly the most important thing. Is it the worship or the building? For me, God is wherever you are. You don't have to sit in the church pew for God to hear your prayers." Gov. Ralph Northam (D-VA)

Quote IV

"We all admire your coviction, Integrity and guts. We say the following with respect. Maybe it is the case that we are stronger together. I wish you a merry Christmas and all of your supporters a happy holiday season. We admire your conviction. You are a living example of democracy and the importance of faith and belief in the system," Never Trump leader of the Lincoln Project Steve Schmidt
Quote V

'We just got kicked off a flight because our two-year-old would not put on a mask,' Eliz Orban
***

My suggestions for their new name? Cleveland Pussies or Cleveland Soi Bois.

The Cleveland Indians are reportedly set to change their name.

According to a report from David Waldstein and Michael S. Schmidt at the New York Times, Cleveland could announce their decision to drop their old name as soon as this week.

Cleveland has dealt with criticism over their team name for years, and demands for a change have grown louder recently, with more attention paid to their nickname after the Washington Football Team finally dropped their old name heading into the 2020 NFL season.

Cleveland has spent the past few years distancing their organization from their old "Chief Wahoo" logo, and now looks set to move further away from their old nickname.
The only people offended by the Cleveland Indians are self-pitying white liberals.
***

Do you want to see what a militarized temper tantrum looks like? I present you Portland, OR.


Radical leftists erected warzone-syle barricades to block Portland, Oregon, police from enforcing an eviction order on the occupants of what is known as "the Red House on Mississippi." The barricade is at least three blocks wide and in some places consists of a six-layer fence and barricade.

Earlier this week, protesters repelled Portland police officers to came out to assist the local sheriff's office in serving a legal eviction order on a foreclosed house. As officers arrived, protesters fought back violently and repelled the officers, Breitbart News reported.
***

As the lawful owner of several firearms which the leftists consider weapons of war, blah, blah, blah, blah I get sick and tired of being a law abiding member of society. They can add all the gun laws they wish to. But as long as the current gun laws are not taken seriously or enforced rigidly society is going to continue to have problems.

The FBI is now offering a "substantial reward" for information that leads authorities to Clarence Hebron, the man who's accused of murdering two people late last month while he was on "affordable bail" for reckless homicide and two Class X felony gun cases.

Riverdale police said the Cook County States Attorney's Office has approved an arrest warrant for Hebron on two counts of first-degree murder in connection with the November 27 shooting deaths of Jessica Beal, 26, and her brother. And the FBI's Chicago Field Office this morning announced a reward in the case.

Riverdale cops who responded to Beal's home to investigate an open line on a 911 call saw a silver 2009 Dodge Caravan leaving the area. They tried to pull it over, but the driver sped away and managed to escape, the department said. The minivan was later ditched in suburban Calumet Park, according to Riverdale PD.

Authorities issued an Amber Alert across Chicagoland a few hours after the homicides as they searched for Jennifer Beal's 1-year-old son. He was subsequently found safe.
***

Looking for Pepperidge Farm cookies?You might have to bake your own this Christmas season.

Campbell Soup Co., the maker of Pepperidge Farm cookies, warned in an earnings call Wednesday that a cookie shortage could arrive this holiday season.

Campbell's CEO Mark Clouse said cookies under the Pepperidge Farms brand, such as Milano and Chessman, face "supply constraints" due to the virus pandemic forcing people to stay home, which in return has driven up demand.

"This portfolio is unique with proprietary recipes, and therefore we do not outsource production," Campbell told Bloomberg. "We've prioritized increasing supply and are already leveraging capacity opportunities across the network to meet increases in demand and maximize availability."

Supply constraints are hitting during the holiday season where cookie demand tends to surge.
***

Are you stringing your Christmas tree lights the proper way?
***

Toyota looks to be taking the lead in the EV field with new battery design.

Toyota's game-changing solid-state battery en route for 2021 debut
Japan's government to join forces with industry to supercharge development


TOKYO -- A trip of 500 km on one charge. A recharge from zero to full in 10 minutes. All with minimal safety concerns. The solid-state battery being introduced by Toyota promises to be a game changer not just for electric vehicles but for an entire industry.

The technology is a potential cure-all for the drawbacks facing electric vehicles that run on conventional lithium-ion batteries, including the relatively short distance traveled on a single charge as well as charging times. Toyota plans to be the first company to sell an electric vehicle equipped with a solid-state battery in the early 2020s. The world's largest automaker will unveil a prototype next year.

The electric vehicles being developed by Toyota will have a range more than twice the distance of a vehicle running on a conventional lithium-ion battery under the same conditions. All accomplished without sacrificing interior space in even the most compact vehicle.

Solid-state batteries are expected to become a viable alternative to lithium-ion batteries that use aqueous electrolyte solutions. The innovation would lower the risk of fires, and multiply energy density, which measures the energy a battery can deliver compared to its weight.

It would take roughly 10 minutes to charge an electric vehicle equipped with a solid-state battery, cutting the recharging time by two-thirds. The battery can extend the driving distance of a compact electric vehicle while maintaining legroom.

Toyota stands at the top of the global heap with over 1,000 patents involving solid-state batteries. Nissan Motor plans to develop its own solid-state battery which will power a non-simulation vehicle by 2028.
***
Mom & Dad, all I want for Christmas is the Polaris Nuclear Sub. Forget about the books and chemistry set.

This aspirant lifestyle was codified through the adverts that linked the comic book pages. As Tom Wolfe noted at the start of the decade, "the proles, peasants, and petty burghers" of America were "creating new styles…and changing the life of the whole country in ways that nobody even seems to bother to record, much less analyse." America's youth had money to spend and were going to create their own style.

The clues were in the comic-book adverts for X-Ray specks, with which you could see the bones beneath your skin, or what was hidden under a layer of clothing; Sea Monkeys you could train who would entertain for hours; a mini-Polaris Nuclear Submarine with which to patrol local waterways; Aurora movie monster kits; and reinvent yourself like Charles Atlas or Arnold Schwarzenegger so no-one would kick sand in your face. Every kid I knew at school wanted X-ray specks, or a magic coin with which hypnotise and control others, or even a book on how to throw your voice to amaze and stun people. It all seemed too good to be true. But once the knowledge that such things existed and could be bought, things could never be the same.
***

Have you ever had a day like this?
***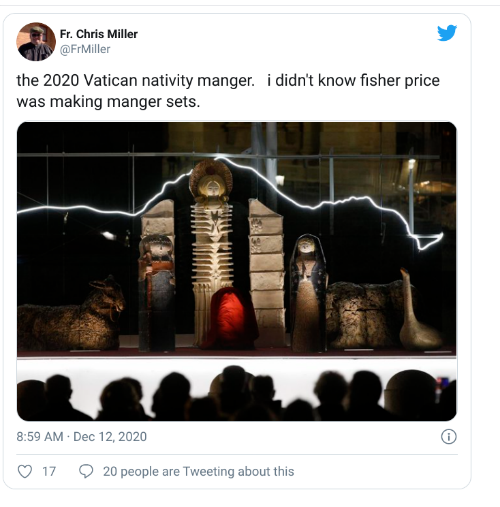 Call me "Old Fashioned" or even "Old School".
But at least our nativity set resembles a nativity set.
Gee, how 'with it." The angel has these weird leaden stone disks coming out of it, an odd thing for something supposed to be pure spirit and therefore swifter than the speed of light or at least fluffy feathers. The Virgin Mary has a primitive looking face of a young boy. Assorted Martian characters surround the creche and I can't tell what or where the baby Jesus is, I think it's one of the lumps, so what is the point?

TheRightScoop has a large curation of images here.

Nativity creches were invented by St. Francis of Assisi in 1223. St. Francis, who heralded the dawn of humanism and the Renaissance itself probably more than anyone, a man of amazing influence across Europe, wanted the peasants he preached to in the town of Grecio to see, feel, visualize and maybe touch the re-enactment of the manger scene. He used live animals, and possibly live people. He wanted it all to be human, so that the peasants would respond easily. No weird Star Wars affectations to feel hip and modern as we see now. St. Bonaventure wrote the first account of it after St. Francis's death and the idea took off like wildfire worldwide, everyone wanted to create the same thing. Slate, of all places, as a pretty good piece highlighting how the idea developed.
***

NSFW-Language You have been warned................

***
The ONT Musical Interlude
&&&
***

If you want to become president, you need a great campaign staff. Genius Award Winner.

A U.S. Marine accused of traveling from North Carolina to Haiti with guns, ammunition and body armor was found guilty of weapons smuggling in federal court Thursday.

After a three-day trial, a jury found Jacques Yves Sebastien Duroseau, 34, guilty of conspiring to illegally export and smuggle firearms and controlled equipment from the U.S. to Haiti and transporting firearms without a license to the Haitian Army, the U.S. Attorney's Office for the Eastern District of North Carolina said in a news release.

"Duroseau, who previously held a position of trust within the Marine Corps, betrayed his service and deserves to be held accountable for his illicit attempt to smuggle weapons from the United States to Haiti for the purpose of training the Haitian military," Special Agent in Charge Sean Devinny said in the release.
***

Talk about guts and determination. Tonight's Feel Good Story of The Day.

Double Amputee Iraq War Vet Becomes Fort Worth Police Officer

Best of luck to you Officer Zach Briseno.
***
Weekly commenter stats for week of 12-13-2020

Top 10 commenters:
1 [456 comments] 'CN' [64.01 posts/day]
2 [451 comments] 'Insomniac'
3 [444 comments] 'BurtTC'
4 [435 comments] 'Sponge - Office of the President Elect'
5 [416 comments] 'redbanzai the Southerner'
6 [406 comments] 'clutch cargo Now 100% Lubricant Free'
7 [402 comments] 'TheJamesMadison, marching in the Felliniesque circus'
8 [400 comments] 'Bete'
9 [365 comments] 'Skip'
10 [358 comments] 'Braenyard'
Top 10 sockpuppeteers:
1 [223 names] 'Pop Goes the Weasel' [31.30 unique names/day]
2 [175 names] 'raimondo'
3 [62 names] 'Bete'
4 [49 names] '18-1'
5 [35 names] 'Duncanthrax'
6 [31 names] 'will choose a nic later'
7 [24 names] 'andycanuck'
8 [23 names] 'browndog'
9 [21 names] 'Cicero (@cicero43)'
10 [20 names] 'Duke Lowell '
***

Tonight's ONT has been brought to you by Telltale Evidence.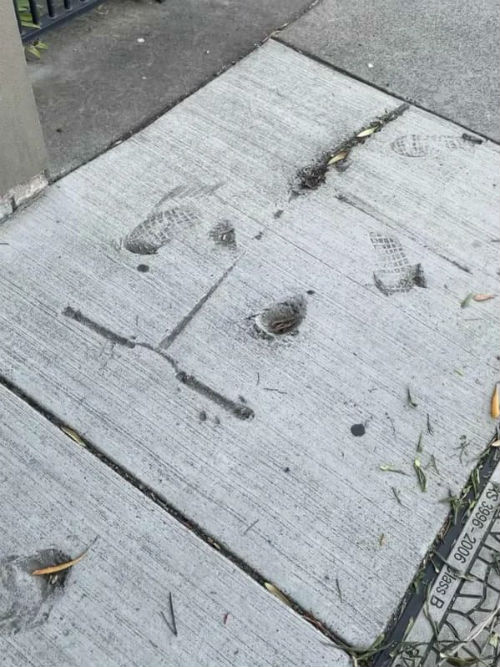 Notice: Posted with permission by the Ace Media Empire, AceCorp, LLC. Proudly manufactured in the USA with undedicated equipment.

posted by Misanthropic Humanitarian at
09:54 PM
|
Access Comments