« Mid-Morning Art Thread [Kris]
|
Main
|
Newsmax Beats the Chris Wallace's Leftwing Opinions Network for First Time Ever »
December 09, 2020
The Morning Rant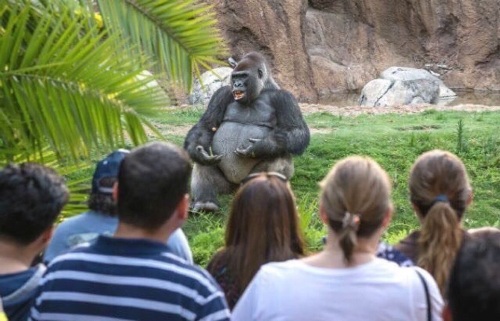 How weird is it that the more we know, the less we know? We see this pop up in various forms, for example the saying that if you have a clock, you know what time it is, but if you have two clocks, you don't know what time it is. More information does not necessarily equal more knowledge. Have you ever experienced some odd medical symptoms and went to the internet to research what your problem might be, and you discover all sorts of information, some of it maybe even contradictory? So, what do you do. Like having two clocks, how do you know which one is right? Or maybe they're both wrong? How do you know?
When that happens, the tendency is to just pick out the facts you happen to like, and find some reason to discard any conflicting data that turns up? This is something I've caught myself doing, it's something every human being is prone to and any results you might get aren't necessarily knowledge at all, but just things you prefer to believe, for whatever reason I mean, some of it might be true, but it's not guaranteed.
Perhaps we can learn from the Roman Catholic Church. You Catholic morons are encouraged to step up and correct what I'm about to say, but my understanding of the process by which candidates for sainthood are examined, evidence scrutinized, there is a person involved in the process whose job it is come up with reasons why the candidate should *not* be canonized. He tries to debunk evidence put forward by the "pro" side as well as, I suppose, digging up dirt on the guy. Although it is recognized that 100% lifetime sinlessness is not a requirement for sainthood, I'm not sure how this would work, how much dirt would have to be dug up. Anyway, this nay-sayer is called, either formally or informally, the "devil's advocate." If you've ever heard this phrase, this is where it comes from.
I'm not Catholic, but I've always admired the intellectual rigor they've baked into the canonization procedures. It's not all one big rush to a positive judgment. It is an implicit recognition of the human frailty of believing only what we want to believe.
In an age wherein we are awash in information, perhaps we could use some of that rigor.
Seriously, how much crap does CNN or Fox News, or MSNBC put out simply because somebody either wants to believe it? Or wants you to believe it. What if CNN hired a guy whose only job ws to debunk their crap? And they had to fight to get something on the air, rather than "oh, we have a source that says Donald Trump performs satanic rituals with scantily clad interns in the Oval Office every other Thursday? Great, let's lead with it next hour!"
Which is something a bit different. My original point was how we should evaluate a deluge of information, but stuff from the MSM has the additional of being misinformation or deliberate misinformation.
Especially when you have "journalists" who think it is not the burden of proof is not on them to demonstrate the authenticity of their material. Look at CBS producer Mary Mapes defending, in an interview, the Rathergate mal-reporting that cost her her job:
BRIAN ROSS: But isn't it the other way around? Don't you have to prove they're authentic?

MARY MAPES: Well, I think that's what critics of the story would say. I know more now than I did then, and I think, I think they have not been proved to be false yet.

BRIAN ROSS: Have they proved to be authentic though? Isn't that really what journalists do?

MARY MAPES: No, I don't think that's the standard.

(interview here: Mary Mapes, CBS News Producer, Speaks Out)
Ross concludes the interview with this comment:
In the statement, CBS says Mary Mapes' disregard for journalistic standards and for her colleagues comes through loud and clear in this interview and her book which CBS says tries to rewrite history. CBS says the idea that a news organization would not need to authenticate such important source material is, quote, "just one of the troubling erroneous statements in her account."
This Brian Ross interview was published in 2006. That is a lifetime ago. I wonder if they would say this now, after 4 years of bad reporting in order to bring down the Bad Orange Man?


Facts: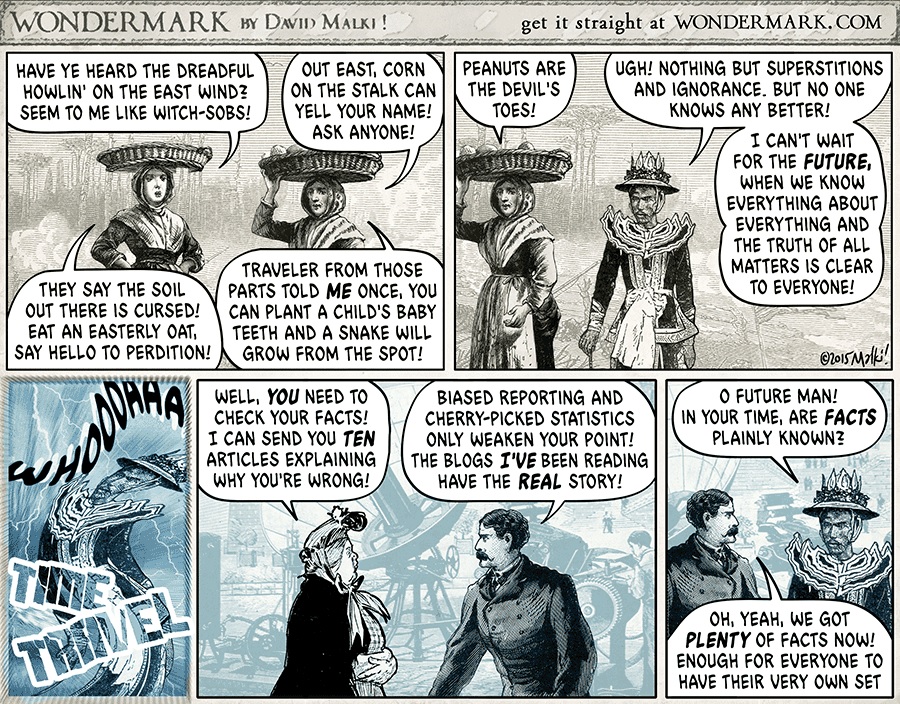 (Click to enlarge)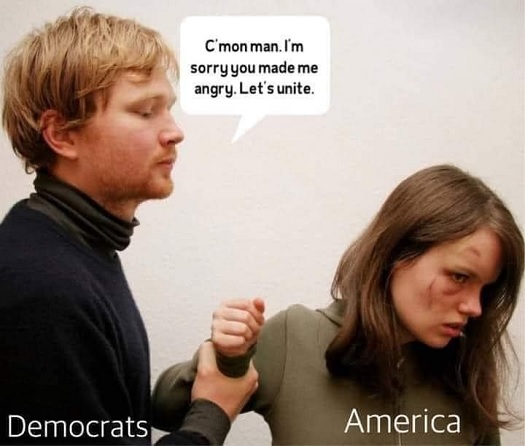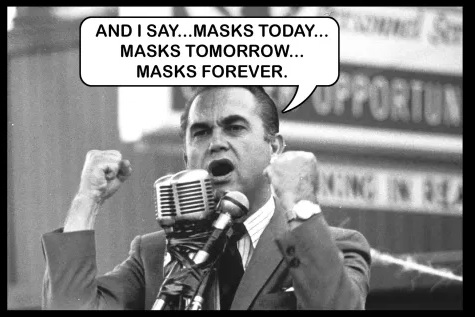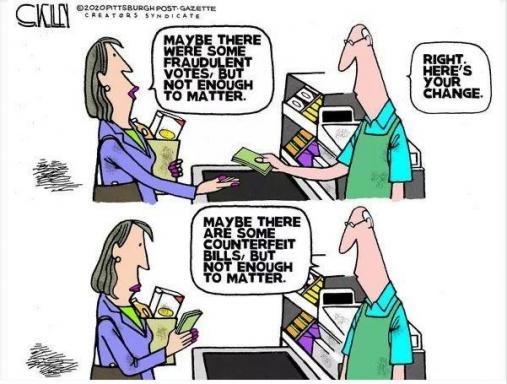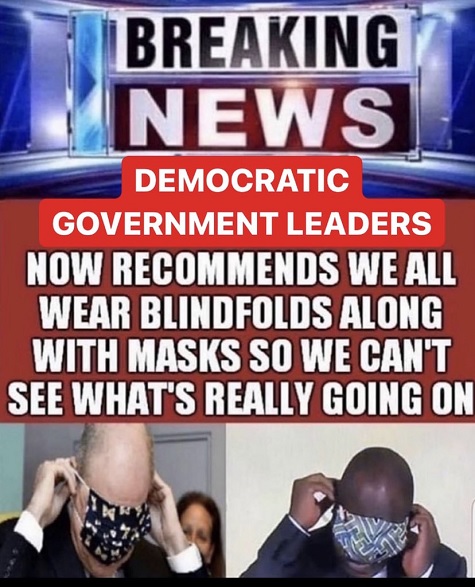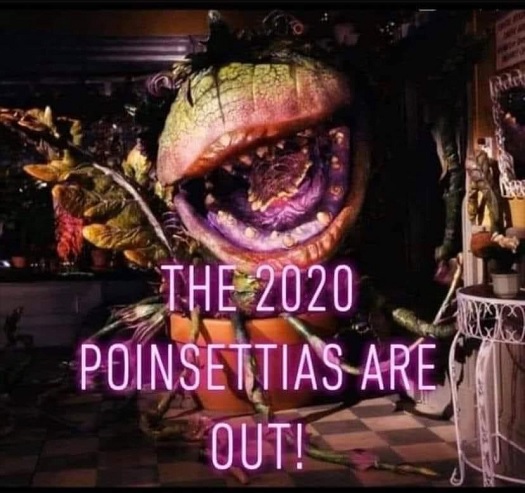 AoSHQ Weekly Prayer List
Please submit any prayer requests to "Annie's Stew" at apaslo atsign hotmail dot com.
Prayer Requests:

10/7 – Lee Also requests prayers for her good friend who needs a lung transplant. He's been on the list for a while, but it's getting to the point where he needs it sooner than later. She also would like prayers for the family of the person whose untimely death will give life to her friend. They have lost someone they love. But their generosity will help her friend.
11/18 Update – Her friend has moved closer to the hospital, which means he's up higher on the list. He's getting rehab in preparation for the transplant, so keep praying for him, please. And prayers also for the family who lost a loved on and allowed their loved one's organs to give new life to people like her friend.

10/28 – redc1c4 said Resident 3vil lost her job a week ago. She's been hoping to retire in the near future, and this puts a hold on those plans. Prayers are requested for gainful employment soon so she can finally retire and enjoy the fruits of her years of hard work.
11/17 Update – She got a new job last Friday. The downside is it's 290 miles away. The upside may allow for a transition to partial retirement as a consultant. Prayers of thanks for a possible way forward!

11/10 - Doof requests prayers for Donna&&&&&V, who is depressed to the point of being suicidal.

11/11 – Central Scrutinizer requests prayers for his buddy Don, who was just admitted to the hospital with Covid. He is 74 years old, and his wife is freaking out.

11/16 – Adriane the Critic requests prayers for her friend "D". He is fighting a very aggressive brain cancer and the doctors' prognosis is horrifically short. Prayers are also requested for his exhausted wife and young children, and strength for his sister and family, who are doing a great deal of travel to try and be with him in the little visits they are allowed.

11/17 – redc1c4 has an aunt, Anisa, with bone cancer, and she wants him to be her patient advocate. Redc1c4 asks for prayers for strength and healing for her, and insight for her doctors, and safe travels for him, as she lives at the bottom of California, and over 100 miles from the treatment facility.

11/18 – OurCountryisScrewed asks for prayers for his mom, who passed away very early in the morning of Nov. 11. Please pray for the repose of her soul. Also, a prayer for his father and siblings as they adjust to the loss of the heart and soul of their family. He'd also like a prayer of thanksgiving for the nursing staff at a certain upstate NY hospital who were absolutely fantastic caring for all of them.

12/2 – Sgt. Mom is asking for prayers for her daughter and unborn grandson, Jamie. The Daughter Unit is 40, this is her first pregnancy, and because of her age, this is considered a high-risk pregnancy, with an elevated chance of Downs' Syndrome for Jamie. They had an ultrasound this week and an amniocentesis is scheduled for the week of Christmas. The Daughter Unit will carry on with the pregnancy regardless – but prayers for a healthy, normal child are humbly requested.

12/2 – Tonypete asks for prayers for a wonderful gal that fell and whacked her head. There were pretty severe injuries initially, but she seems well on the way to recovery. Please pray for continued healing and getting back to her normal.

12/2 – Tonypete requests prayers of thanksgiving for Joyce. Her breast cancer was treated successfully with radiation only and chemo was not needed. No further signs are present, thank God.


For Healing:

9/23 – Dr_No requests continued prayers for his daughter Megan. She had surgery for cancer earlier, and now has had the 2nd of 12 FOLFOX chemo treatments for her Stage III-C cancer. It's been rough – fatigue, weight loss, cold sensitivity, jaw pain. She's losing an average of 6.5 pounds per week now and has lost approximately 25 pounds since her surgery and beginning chemo. Her attitude is terrific despite what she's going through, but it'll be a rough slog between now and January.
10/8 Update – Megan was admitted to the hospital for bi-lateral pulmonary embolisms. Luckily, the embolisms responded to treatment. Dr_No says thanks again for sending words up for Megan!
11/18 Update – Megan has had the 6th of 12 chemo treatments. She is still having the symptoms above and reactions to the FOLFOX series. Her mom bought her a pair of Neuropathy gloves, and those seem to help reduce the pain and tingling in her hands. She is still losing 3-5 pounds per week. Dr_No thanks the Horde for the prayers for her.

10/24 – Kerncon requests prayers for his wife. His wife is currently in the ICU following a massive kidney infection, which resulted in the removal of one of them. She is currently stable and slowly recovering. They hope to be able to get her out of ICU in the next few days. Her remaining kidney hasn't resumed functioning, and it could take weeks to recover, if at all. Please keep them in your prayers for a swift recovery, and for regaining full function to her remaining kidney.
11/24 Update – Kerncon says his wife will be leaving inpatient care on Sunday, and her remaining kidney function is near normal. Please keep praying for healing and strength as they transition from hospital/rehab to home care. She especially needs healing for her right foot now, as there is some muscle damage which could lead to a big quality of life impact if it doesn't return.

11/16 – Hrothgar received a very recent and completely unexpected diagnosis of a non-trivial (and rather rare) cancer. He is in the very initial phase of surgery, tests, diagnoses, and evaluation of treatment options, so at this stage, he knows just enough to be concerned, but right now has no idea how this will roll out. He would greatly appreciate prayers from the Horde for skilled doctors/staff and recovery if that is in God's plan.

11/18 – Agamemnon requests prayers for a colleague who has Wuhan19 and is hospitalized on oxygen. The staff is having trouble controlling her fever and she has some co-morbidities that exacerbate her condition.
11/25 Update – Agamemnon reports that his colleague is now home, and though she is still on O2, she is able to ambulate, take solids, and liquids, and is feeling much better. Thanks to all for their prayers!

11/29 – Pennsyltucky asks for prayers for complete healing from Covid.

11/30 – IronMikeGolf has had a hard time with Covid and was in the hospital. Prayers are needed for healing.

11/30 – AnnaPuma had a heart attack and a stent was put in. Prayers are requested for complete healing, and that the Veterans paperwork would go through smoothly.

11/30 – mpfs was having an 8-hour infusion to help with her MS. Prayers are asked for, that the symptoms would be much lessened.

For submission guidelines and other relevant info, please contact Annie's Stew, who is managing the prayer list. You can contact her at apaslo at-sign hotmail dot com.
If you see a prayer request posted in a thread comment, feel free to copy and paste it and e-mail it to Annie's Stew. She tries to keep up with the requests in the threads, but she's not here all of the time, so she may not see it unless you e-mail it to her.
Please note: Prayer requests are generally removed after five weeks or so unless we receive an update.
Please remember the Prayer of St. Francis:
http://www.prayerguide.org.uk/stfrancis.htm
Keep calm and pray on!


Who Dis: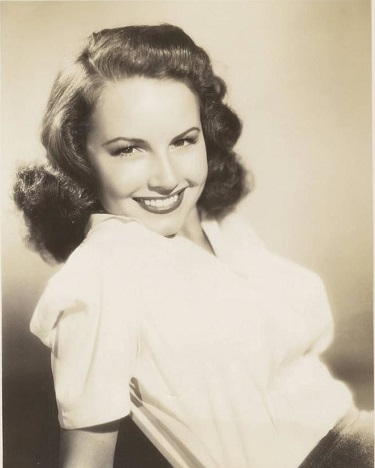 Photo 2
(sorry, this is the wrong actress)
Photo 3
(leggy!)
Photo 4
Photo 5
Photo 6
Photo 7


For the 'Ettes: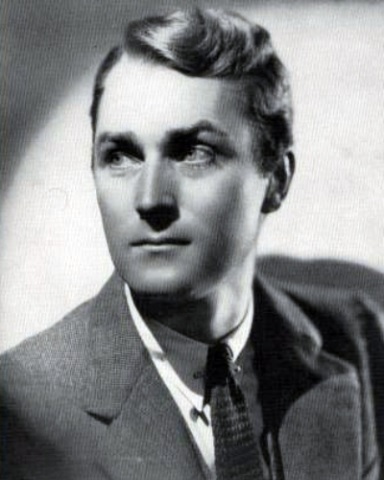 Photo 2
Photo 3
Photo 4
Photo 5


Monday Who Dis:
Amanda Seyfried and Hugh Jackman appeared together in the 2012 musical adaptation of Les Misérables.


Today's Edition Of The Morning Rant Is Brought To You By Tandoori Chicken: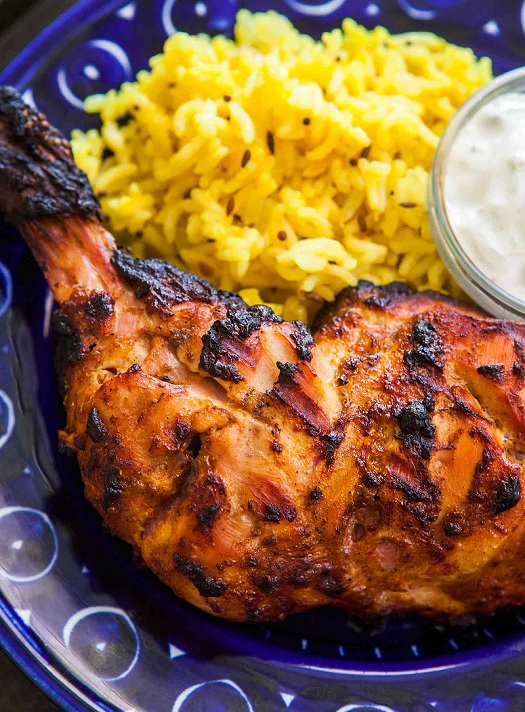 Tandoori recipe here.

posted by OregonMuse at
11:13 AM
|
Access Comments