« Quarantine Cafe: Jacked Thug Kangaroo Edition
|
Main
|
The Morning Report - 12/9/20 [J.J. Sefton] »
December 08, 2020
Tuesday Overnight Open Thread (12/8/20)
(Mystery Click H/T alamogordo)
***
The Quotes of The Day

Quote I

"For how long must we continue talking about women in a false, stereotypical way, with stiletto heels, sexy moves, always perfect, mermaids or witches?" Italy's agricultural minister, Teresa Bellanova

Quote II

Maybe for Christmas, Santa can pull the six-foot steel pole out of this fascist lady's ass. John Nolte
Quote III

She was actually our Employee of the Month; I don't know if you know about this, but when she boycotted us, our sales actually increased 1,000%." Goya Foods CEO Bob Unanue

Quote IV

If we were living in a culture dominated by grown-ups, Martin Scorsese would be considered the purveyor of middle-brow forgettable fare rather than the gold standard of sophistication, and at least the childless among us would not even have to be aware of Spider-Man's existence. Justin E. H. Smith

Quote V

Those who defend the authority of the most sensitive among us to censor the rest ought to consider what will happen when the same standard is employed by their opponents. Christopher J. Ferguson, professor of psychology at Stetson University
Quote VI

"When I processed it, it made me sick to my stomach. I mean talking about it makes me sick. That is probably something I will never get out of my head." Emma Boothe
Quote VII

"I worry right now about somebody's living room, a private setting where no amount of enforcement can get into every living room or private setting in our state," Gov. Phil Murphy (D-NJ)

My body my choice eh guv.
Quote VIII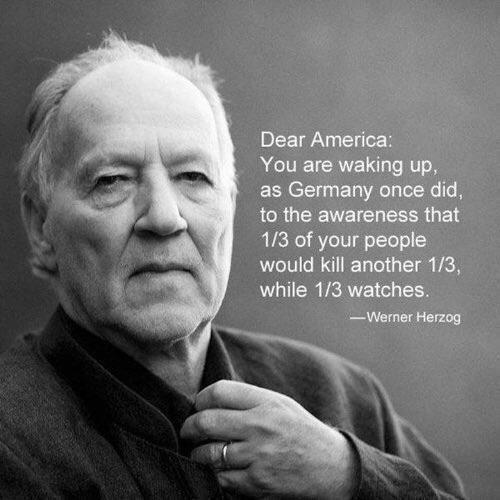 ***

Some cops really have a sense of humor. Of course certain "Karens" scolds don't.

A sheriff's department in Alabama removed a Facebook post showing a Christmas tree adorned with "thugshots" after reportedly receiving death threats, as well as criticism from local civil rights activists.


The Mobile County Sheriff's Office deleted the photo from its "Team Sheriff" Facebook page on Saturday, AL.com reported. The post initially shared Thursday showed a doctored image of a Christmas tree decorated with photos of people arrested or wanted for crimes.
***

Break dancing, an Olympic sport. Spits

Breakdancing will officially become an Olympic sport, it has been confirmed.

The International Olympic Committee's pursuit of urban events to lure a younger audience saw street dance battles officially added to the medal events program for the 2024 Paris Games.

The IOC executive board also confirmed skateboarding, sport climbing and surfing would be added for Paris.

Those three sports will make their Olympic debuts at the Tokyo Games which were postponed because of the coronavirus pandemic by one year to open on July 23, 2021.
***
The Best of Walter Williams
***
What was once art and history about to be whitewashed away. Rex Whistler's Tate Britain restaurant mural is 'offensive', ethics committee says, threatening closure

Rex Whistler's Tate Britain restaurant mural is 'offensive', ethics committee says, threatening closure


Tate Britain is expected to permanently close its restaurant because of a controversy over an historic artwork created nearly a century ago. Rex Whistler's mural The Expedition in Pursuit of Rare Meats, which was painted specifically for the restaurant in 1927, has recently been criticised because of its portrayal of non-Europeans.

Moya Greene, until last month a Tate trustee and chair of its Ethics Committee, reported back to the gallery's board. She told fellow trustees that committee members were "unequivocal in their view that the imagery of the work is offensive". In addition, "the offence is compounded by the use of the room as a restaurant".

Following the committee's advice, it seems almost certain that the restaurant will never reopen. It was closed in March because of Covid-19, but did not reopen with the gallery displays last week. However, many UK museum catering outlets temporarily remain closed, so visitors may have assumed it would reopen in the new year.
***

When SNL was funny...............

***

What we all suspected is now proven. Diversity training is a waste of time.

Why Diversity Training Fails
Kudos to Musa al-Gharbi for offering a comprehensive study about why diversity and sensitivity training does not work. Heterodox Academy published the article. I will merely attempt to summarize the points and will include large sections of the original.

It is thoughtful, well reasoned and comprehensive. It tells us that corporations do not sponsor diversity training because it produces the desired results. That is, because it facilitates cooperation between members of different ethnic and racial groups. They seem to do it to gain a PR advantage and to show themselves to be virtuous. Naturally, they also want to protect themselves against lawsuits.


Regardless of the metric you use, these programs fail:


However, when scientists set about to investigate whether the programs actually changed behaviors, i.e. do they reduce expressions of bias, do they reduce discrimination, do they foster greater collaboration across groups, do they help with retaining employees from historically marginalized or underrepresented groups, do they increase productivity or reduce conflicts in the workplace — for all of these behavioral metrics, the metrics that actually matter, not only is the training ineffective, it is often counterproductive.
***

Prime Minister Boris Johnson and his band of stooges continue to disappoint those with any common sense.

Delingpole: Now Bojo's Girlfriend Carrie Is Coming for Your Fur


Post-Brexit Britain will ban the sale of fur and whale meat, Environment Secretary George Eustice has suggested.

Can't you already just imagine the excitement this news will be generating in the Red Wall seats in the Midlands and the North of England?
***

Will Dalrymple self identifies as Karen Dalrymple.

A barman who works in a pub hit by tier two lockdown restrictions has urged people to only go to the pub if they are hungry to cut food waste. Under the lockdown rules for his area, alcohol can only be served with a 'substantial' meal. But according to Will Dalrymple, some diners are buying a meal just so they can get their drink, and not actually eating any of it. He hit out at the level of food waste on Twitter, writing: 'If you're desperate to go to/support a pub, go when you're hungry.
***
***
With a world of Nannies, ninnies, whimps, pussies and Karens: Of course we aren't ready for space aliens.

Former Israeli space security chief says aliens exist, humanity not ready

This "Galactic Federation" has supposedly been in contact with Israel and the US for years, but are keeping themselves a secret to prevent hysteria until humanity is ready.


Has the State of Israel made contact with aliens?
According to retired Israeli general and current professor Haim Eshed, the answer is yes, but this has been kept a secret because "humanity isn't ready."
***

Gone but not forgotten. Where the hell has the time flown? John Lennon has been gone 40 years.
***
The ONT Musical Interlude
&&&
&&&
***

Trespass; drunk driving; battery on a law enforcement officer; disorderly conduct; probation violation; resisting arrest; defrauding an innkeeper; witness tampering; auto theft; cocaine possession; aggravated battery; leaving the scene of an accident; careless driving; disorderly intoxication; violating a protective order and Genius Award Winner.
***
Tyler Skluzacek loves his dad and wanted to help him and other vets. Tonight's Feel Good Story of The Day.

Tyler Skluzacek remembers his dad as a fun, outgoing man before he left to serve in Iraq. When Patrick Skluzacek came home in 2007, says his son, he had changed.

Patrick was being consumed by nightmares. At night his dreams took him back to Fallujah, where he had served in the U.S. Army as a convoy commander. He sweated profusely and thrashed around in his sleep, sometimes violently.

The nightmares were so vivid and so terrible that he feared closing his eyes. The only way he could get to sleep was with vodka and pills, he says.

Patrick's life began to unwind. His marriage fell apart. "[I] pretty much lost everything," he says, fighting back tears. "My house, everything, my job, everything went."
***

What would you do to save your dog? Take on a 350 pound bear? One man did.

Kaleb Benham says he was inside his home in Grass Valley, CA, when he heard a commotion outside.

He looked outside and saw a 350-pound black bear attacking his dog, Buddy.

"I heard a growl, looked about 75-100 feet down, and the bear was dragging him by his head, had his head in his mouth," Benham said.

He immediately sprang into action.

"I just ran down there, plowed into the bear, tackled it and grabbed it by the throat and started hitting it in the face and the eye until it let go."
***

Tonight's ONT has been brought to you by not a Sexy Shopping Tutorial .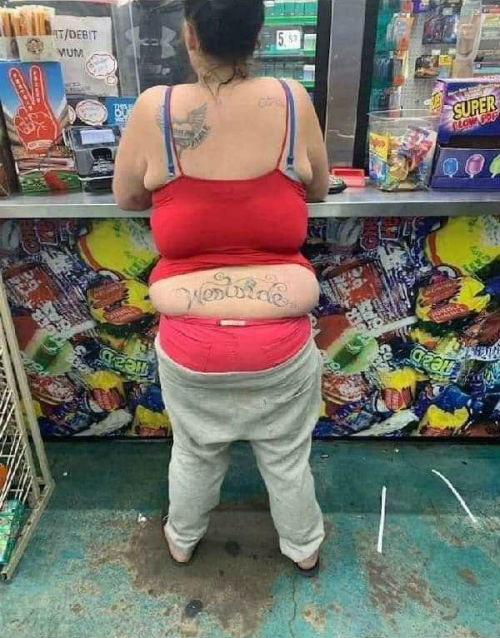 Notice: Posted with permission by the Ace Media Empire, AceCorp, LLC and the ghost of ONT past.
Christopher J. Ferguson is a professor of psychology at Stetson University &topic=world_news">

posted by Misanthropic Humanitarian at
10:00 PM
|
Access Comments