« Live Swearing-In Ceremony for Justice Barrett, from White House
|
Main
|
The Morning Report - 10/27/20 »
October 26, 2020
Monday Overnight Open Thread (10/26/20)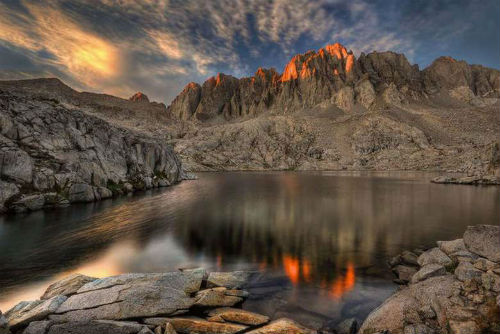 ***
The Quotes of The Day

Quote I

The other side is serious about making us into serfs. And we have got to wake up and get woke to the fact that its not whether we get into the fight of our lives, but only whether or not we will fight back. Kurt Schlichter

Quote II

"There's only one chance to do this right. And if we do it wrong, then we're done for, it'll be years. Because there's already a serious problem with a lack of trust, and the [lack of] trust will become so severe at that point, we won't be able to dig out of it." Sheldon Toubman, attorney FDA's Vaccines and Related Biological Products Advisory Committee (VRBPAC)

Quote III

"Trump administration has helped the Crow Tribe in amending the Tribal Employment Rights Ordinance which allowed them to permit their own mineral resources," Crow Tribal Chairman Alvin Not Afraid, Jr.

Quote IV

"I think the -- the principal reason why we ended up not winning those three states that we thought we were going to win was the Comey letter. Because we could literally chart what happened from before and after. And we could see polling and we knew we were dropping. I thought that I had stopped the drop that it had you know hit the bottom, but we also learned afterwards how people were searching on Google trying to make sense of it, what did it mean, so there was a lot of voter angst as well." Hillary Clinton
Good Lord lady, go play with your grandbabies and get the hell out of the public eye.

Quote V

The flow of information in the United States has become so politicized – bottlenecked by an increasingly brazen union of corporate press and tech platforms – that it's become impossible for American audiences to see news about certain topics absent thickets of propagandistic contextualizing. Matt Taibbi

Quote VI

"To replicate the magical experience of visiting Macy's Santaland for children and their families, we will shift to a virtual engagement this year," Susan Tercero, Macy's vice president of Branded Entertainment

Quote VII

"Terence you said nothing when Captains & Chiefs took a knee with violent protesters who injured members of the NYPD. You say nothing to those who sing & dance in uniform. Now your little itsy-bitsy balls are in DeBlasio's [sic] palm & you tweet nonsense. Relax & take a knee!" The Sergeants Benevolent Association
***

Over the weekend the annual Texas MoMe took place. A couple of photos from Bebee's Boobs Destroy and Ben Had.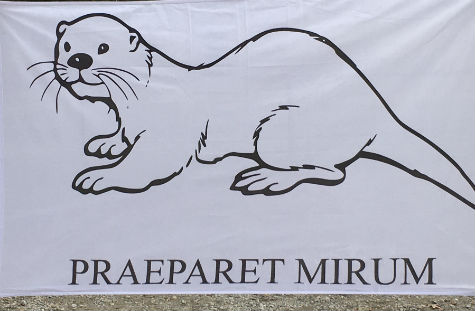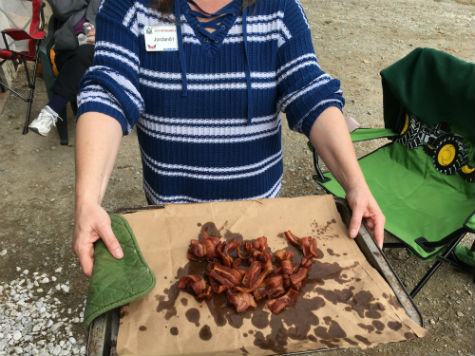 ***

Adam Carolla on Gov. Gavin Newsome Language-NSFW

***

Just another reason to boycott the NFL.

Arizona Cardinals' wide receiver DeAndre Hopkins stuck his middle fingers up at a Trump convoy while weaving in and out of traffic, the President's supporters claim.

The NFL superstar, 28, reportedly swerved his Ferrari in between a convoy of Trump supporters while holding up two middle fingers on the I-10 yesterday.

He is thought to have been driving to his team's game against the Seattle Seahawks at State Farm Stadium when he came across the PHX Trump Train drive at around 1.30pm.
***

You will be made to care and to comply.

Delta Airlines Adds 460 Passengers Who Refused To Wear Masks To 'No-Fly' List

More than 400 passengers won't be flying Delta Airlines after allegedly refusing to wear face masks during flights, according to an internal memo obtained by NBC News.

"In a letter to Delta employees Thursday, CEO Ed Bastian said that 460 customers who refused to wear face coverings amid the coronavirus pandemic were added to the airline's 'no-fly list,'" NBC reported.

"Wearing a mask is among the simplest and most effective actions we can take to reduce transmission, which is why Delta has long required them for our customers and our people," Bastian wrote as he announced the bans, according to the report.

Not only will this guy be on the airline's "No Fly List" he's probably on his wife's shit list.
Woman slaps her husband as he goes on anti-mask tirade on flight

A video shows the man calling his wife an 'imbecile' before she strikes him across the face.
***
What did you do you do during the Great 2020 Lock Down? This person decided to build a Wacky H12 engine.

The reason why H engines aren't more popular is their complexity. The primary issue is that the two banks of cylinders do not share a common output shaft, so they must be somehow geared together. This creation, however, does not have to deal with this issue. Each of the small engines has its own output shaft, and the easiest way to join them together, as he decided six months ago, was with a series of chains.

After building the colossal frame to house all of these engines (sourcing the motors themselves was not an issue) and sorting out all of the foibles related to it actually running, the mechanical masterpiece wouldn't turn over. It finally came to life with the help of two automotive starters, and despite being timed to fire evenly and smoothly, the engine still makes a tremendous racket thanks to its chain drive system.
***

Well lookey here, another high ranking university official has his knickers in a bind.
LAWRENCE, Kan., Oct. 26, 2020 — In a meandering, scolding screed that demonstrates shockingly little knowledge of how journalism or the First Amendment work, a public university president formally forbade a student from interviewing government agencies for the student newspaper. He also directed the student editor to start showing university administrators the "highest respect" — or else!

Today, the Foundation for Individual Rights in Education, the Native American Journalists Association and the Student Press Law Center wrote to Haskell Indian Nations University. The coalition demands that the federally-operated university immediately and explicitly rescind its threats against the award-winning student newspaper and reminds the university's leadership that they can be held personally and monetarily responsible for threatening freedom of speech and freedom of the press.

HINU President Ronald Graham issued a personally-signed "directive" on Oct. 16 to student journalist Jared Nally, threatening him with disciplinary action if he continued basic acts of journalism. Graham specifically prohibited Nally from recording interviews, interviewing government officials, and failing to treat members of the HINU community with the "highest respect."

On Oct. 5, Nally, editor-in-chief of The Indian Leader student newspaper, emailed the Lawrence Police Department with a routine request for information about the death of an HINU employee. As is standard journalistic practice, Nally identified himself as a student reporter of The Indian Leader. For that, Graham wrote that Nally "discredited" himself and the university, and brought "unwanted attention" to the Kansas university.

"Under no circumstances," wrote Graham, "do you have the authority to contact the police department (or any other governmental agency) and demand anything on behalf of the university." (Read Nally's "demand" for yourself.)

Hope he is hit in the wallet. Hard.
***

Why False Positives Merit Concern, Too. False negatives are not the only troublesome outcome of a faulty coronavirus test.


In the high-stakes world of coronavirus testing, one mistake has taken center stage: the dreaded false negative, wherein a test mistakenly deems an infected person to be virus-free.

These troublesome results, experts have said, can deprive a person of treatment and embolden them to mingle with others, hastening the spread of disease.

But false negatives are not the only errors bedeviling coronavirus diagnostics. False positives, which incorrectly identify a healthy person as infected by the virus, can have serious consequences as well, especially in places where the virus is scarce.

Although false positives may seem relatively harmless in comparison with their false-negative cousins, "people can absolutely get hurt," said Dr. Benjamin Mazer, a pathologist and diagnostics expert at Johns Hopkins University.
***

Are you prepared to wear a mask indefinitely? Health experts are advising us to get ready to.

A top doctor who served as an expert witness for the U.S. Congress says that even after a COVID-19 vaccine is available, mask wearing and other social distancing measures will remain mandatory.

"I feel like there is this perception that once we have a #CoronavirusVaccine life will go back to normal," tweeted Dr.Krutika Kuppalli.

"Life will not be like it was pre-COVID. Even after we have a #vaccine you will still need to use good hand hygiene, maintain physical distance, avoid crowds and wear masks," she added.
***
Masks for me but not for thee. The double standard of celebrity vs. us Chumps.

Chris Cuomo was seen at the weekend in a New York City members' club not wearing a mask and walking around to greet people as if he were the 'mayor', according to people who were there.

The CNN host, who had COVID-19 earlier this year, had already been scolded by his apartment building management for not wearing a mask in common areas.

According to sources cited by Page Six on Monday, it did nothing to change his behavior over the weekend.
***
***
The ONT Musical Interlude
Born on this day: 26 Oct 1967
Keith Urban, country music singer, songwriter and guitarist whose commercial success has been mainly in the United States and Australia. In 1991, he released a self-titled debut album, and charted four singles in Australia before moving to the United States in 1992. Eventually, Urban found work as a session guitarist before starting a band known as The Ranch. Since 2006, he has been married to actress Nicole Kidman. via thisdayinmusic.com
&&&
On this day: 26 Oct 1965
Queen Elizabeth II invested The Beatles with their MBE's at Buckingham Palace, London. According to an account by John Lennon the group smoked marijuana in one of the palace bathrooms to calm their nerves. Many former recipients gave their MBE's back in protest, to which John Lennon responded "Lots of people who complained about us receiving the MBE received theirs for heroism in the war, for killing people." He continued: "We received ours for entertaining other people. I'd say we deserve ours more." via thisdayinmusic.com

Is Ozzy telling the truth? Was Eddie Van Halen that drunk?

Earlier this month, the legendary guitarist Eddie Van Halen passed away at the age of 65 after a long battle with cancer. Now, Black Sabbath frontman Ozzy Osbourne is speaking out to reveal that Van Halen once asked him to be a member of his band.

"[Van Halen] phoned me up one time and asked me if I wanted to sing in his band – way after Sammy [Hagar]," Osbourne told his radio show co-host Billy Morrison. "I think he was a bit drunk."
***

Clue? What clue? Genius Award Winner.

A Canberra radio presenter has taken down an aspiring Tesla thief after they forgot one of the carmaker's main draws – and then left personal effects behind in the abandoned car.

Mix 106.3 Drive show presenter Annabelle Brett received a number of alarming notifications from the Tesla app on her phone at around 6.20am on Thursday morning.

While she was getting ready to start her day, the app was informing her that her Tesla was going for a drive.

"I got a ping on my phone that my car alarm was going off," she told the Hit network's Hughesy and Ed.

The company has a semi-autonomous driving function but Ms Brett's Model 3 wasn't driving itself.
***

Target shooting practice makes perfect. Tonight's Feel Good Story of The Day.

LAREDO, Texas — U.S. Border Patrol agents shot and killed a man suspected of human smuggling in Texas after he struck an agent with his vehicle while trying to escape the scene, federal authorities said Saturday.

Border Patrol agents, Immigration and Customs Enforcement officials and the Webb County constable's office intercepted a tractor-trailer and a vehicle dropping off a large number of people in Laredo around 9:30 p.m. Friday, Chief Patrol Agent Matthew Hudak said
***

Tonight's ONT has been brought to you by Home Work.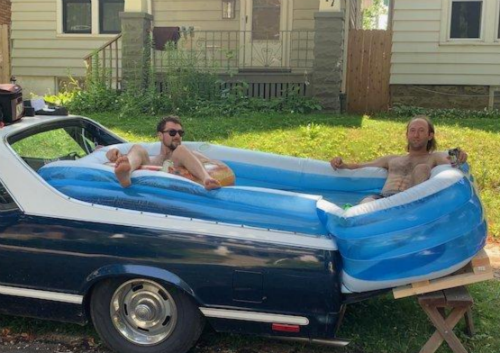 Notice: Posted with permission by the Ace Media Empire, AceCorp, LLC and the Nobel Prize Award Committee. Nah just kidding maybe by AceCorp, LLC.


posted by Misanthropic Humanitarian at
10:00 PM
|
Access Comments