« Mid-Morning Art Thread [Kris]
|
Main
|
OANN: Hunter Biden's Hard Drive Contains "not one but several images of a minor that justify immediate attention" »
October 21, 2020
The Morning Rant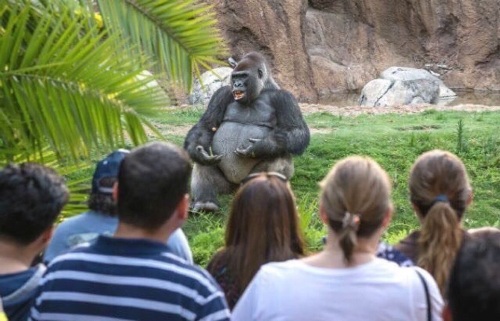 Donald Trump's election upset in 2016 had an unanticipated side effect: it drove the Democrats to do something they've never done before: study the U.S. Constitution and find out how it works. They even had one of their guys get up and wave a constitution at their convention as if it were their dearest and most precious possession.
Which is a good thing. Everyone needs to know how our constitution works.
But the Dems must've concluded that they don't like it very much, because the next thing that happened was that our national radar filled up with the goofball constitutional proposals: Abolish the Electoral College. And abolish the Senate. Oh, and pack the courts. That's a biggie.
But, as it is becoming obvious, the Dems real problem is with the constitution itself. They actually want something else.
The Constitution Is the Crisis, a big think-piece that has recently been published in the New Republic, argues for precisely this. First, the author acknowledges that everything the Republicans are doing to fill court vacancies are legitimate according to the constitutional rules. So, for example, for the Democrats to complain that process by ACB to being appointed SCOTUS is "unconstitutional" is plainly wrong. Legally, that is. The Republicans are playing by the rules. This suggests only one solution:
The American left should work toward abolishing the Constitution someday—either for a new document or a new democratic order without a written constitution.
Now this is taking the Democrats "we're not winning, so we have to change the rules" game to a whole new level. Apparently, they now want to change *all* the rules. This is not the position of the Democratic Party, at least not yet. But it's not exactly out on the fringe, either. The New Republic was, or at least used to be, a respectable liberal publication. I always thought of it as the left-wing counterpart of National Review. Indeed, back when Bill Clinton was president, they used to call TNR the "in-flight magazine of Air Force 1" to note its influence.
So if they're going to toss the constitution, what are they going to replace it with?
On the day we as a people finally rise beyond narrow faction and above the power of capital ⁠to make ourselves a new republic, it is certain that we will do better—securing for truly all Americans not only a framework of now familiar political freedoms but a framework of economic rights rooted in the notion that democratic values and a revulsion for arbitrary, unchallenged authority should shape more than just our system of government.
Key phrase here is "economic rights." You can just smell the distinct stench of Bernie Sanders here. It's going to be crap like this:
50 FDR's madness is exemplified in his "second bill of rights" from his January, 1944 speech:
* The right to a useful and remunerative job in the industries or shops or farms or mines of the Nation;
* The right to earn enough to provide adequate food and clothing and recreation;
* The right of every farmer to raise and sell his products at a return which will give him and his family a decent living;
* The right of every businessman, large and small, to trade in an atmosphere of freedom from unfair competition and domination by monopolies at home or abroad;
* The right of every family to a decent home;
* The right to adequate medical care and the opportunity to achieve and enjoy good health;
* The right to adequate protection from the economic fears of old age, sickness, accident, and unemployment;
* The right to a good education.

So much for the "negative rights" that constrain the government that are the fundamental basis of American government as founded. What FDR wanted - and what his team has been incrementally moving toward since - has been just the positive nightmare outlined here: a government unchecked, that provides - and takes - everything. It is, bluntly, black-letter fascism with everything within the auspice of the state.

Never mind the philosophical problems of a "right" to someone else's labor...

Posted by: Joe Mannix (Not a cop!) at October 19, 2020 11:25 AM (hYcqw)
So who is going to pay for all of this? He never says. Nobody who proposes "economic rights" ever says. If you press them, they might say "the rich" as if our country is overflowing will billionaires and trillionaires who don't mind having their wealth confiscated on a regular basis.
I was quite amused by the hubris on display in this paragraph:
It is beyond debate that we are their [referring to America's founders] moral superiors; after over two centuries of democratic experience here and of observing the democracies that have bloomed across the globe, we know infinitely more about the institutions that they built and democratic governance than they did.
You know what? I don't think this is true. Our founders all possessed deep knowledge understanding of classical antiquity. They knew Latin. Greek, and perhaps even Hebrew. And because they were either serious Christians or influenced by Christian thinking, they held no illusions about human nature, the perfectibility of man, and simply did not trust one man or one small group of men being entrusted with great power. They trusted no one. They didn't even trust themselves. So they tried to break up governmental power into small bits held by different groups (our three branches of government) and set them against each other.
So listening to this guy brag about his moral superiority is like having my 5-year-old son ask to drive the family car. It's obvious he has no clue what he's talking about.
Despite all their observations of democracies in action, I don't think they've learned anything. After all, these are the guys who look at breadlines, ration books, piles of skulls, secret police, and then say "that's not real socialism."
The guy who wrote this piece probably thinks that it's too easy for one group to delay or hinder governmental action, so I can just hear him thinking, 'hey, I know, let's have a supreme dictator who can really get things done'. The question he will never ask himself is, what will be my fate if the dictator hates me?
Again, abolishing the constitution is not an official position of the Democrats. But if Trump wins in November, continues as a juggernaut, and then sets up, say, Ric Grenell for 2024 and beyond, the voices represented by this TNR piece will grow ever more loud and clamorous.


"Because, Hey, Who Hasn't Pulled A Toobin During One Of Those Boring Zoom Chats, Amiright?"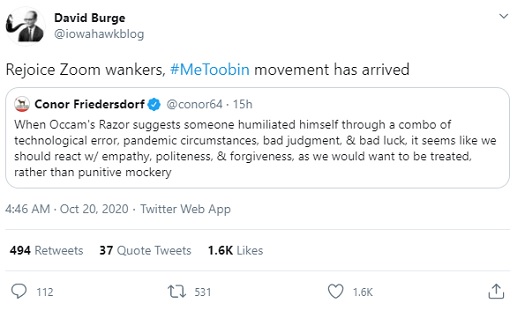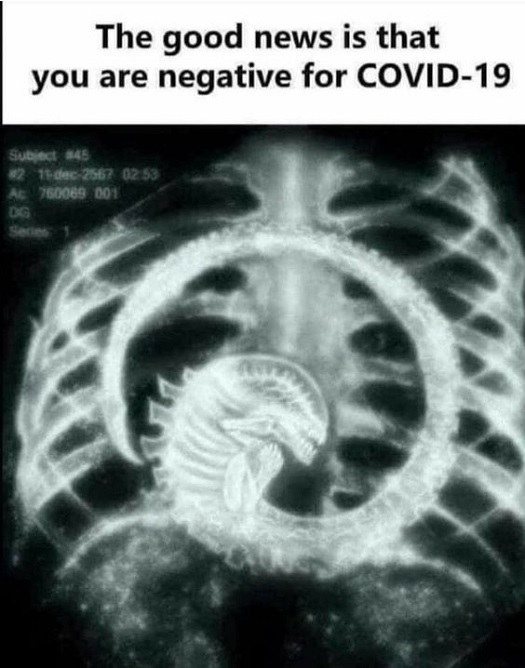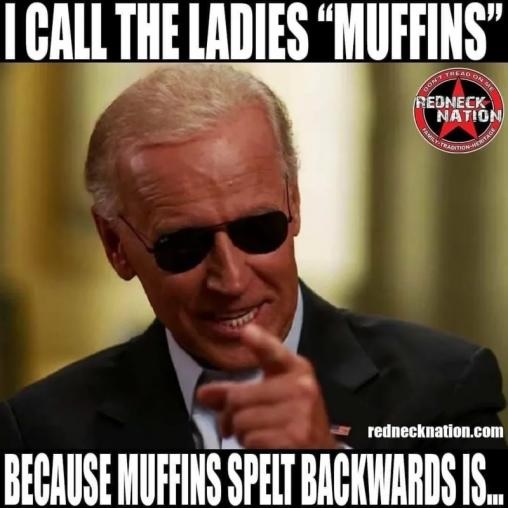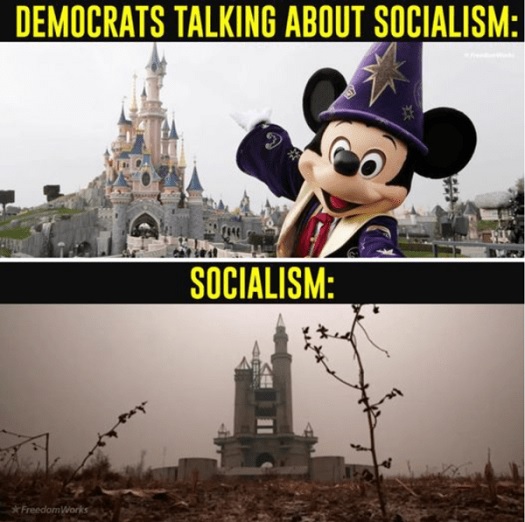 Listen, Fat: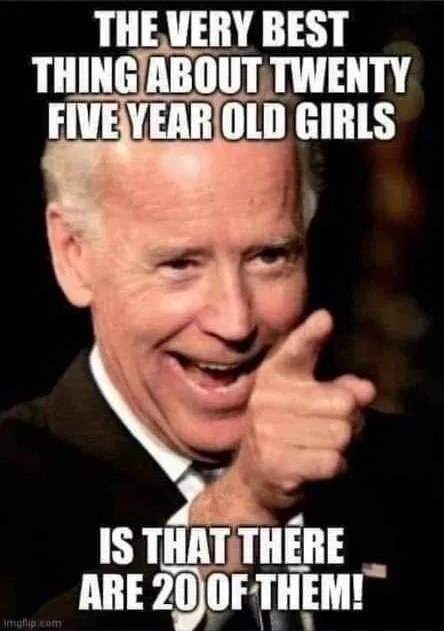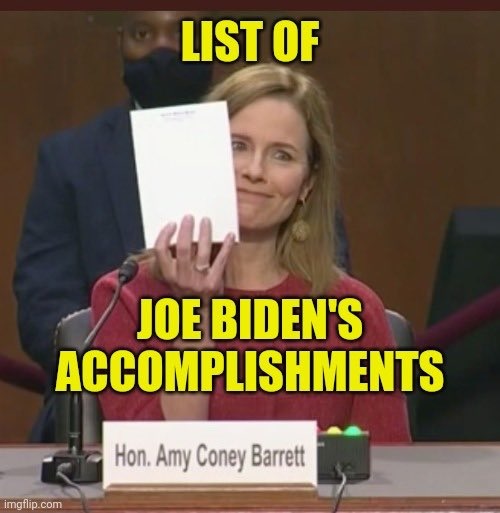 Calling It: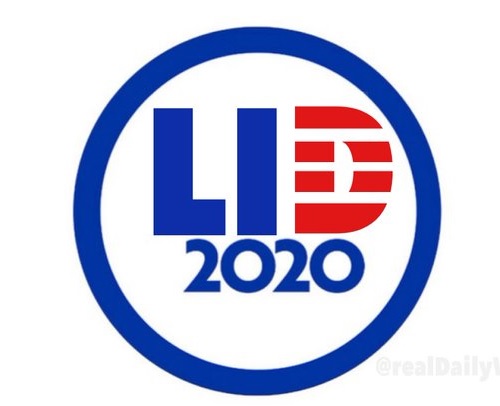 AoSHQ Weekly Prayer List
Please submit any prayer requests to "Annie's Stew" at apaslo atsign hotmail dot com.
Prayer Requests:

9/13 – Blanco Basura and his family need prayers. His son passed away after an epileptic seizure. He had been dealing with seizures for almost 10 years, and was on medication to control them, but did didn't always work. He says "Please remember to tell your kids you that you love them every chance you get. You may not get another." He also thanks God for his family and friends and The Horde.

9/30 – Coelacanth requests prayers for his son Cameron, for Godliness and clarity of thought and heart and purpose.
10/19 Update – Coelacanth sends thanks – they have seen a couple of small breakthroughs this last week.

9/30 – lurking grandma asks for prayers for her family, for strength and solace. Her son-in-law died at 36 years old, from Covid 19 and co-morbidities. He left 4 children and 3 step-children still at home.

9/30 – A dad requests prayers for his son, David, who is currently employed by Disney World and may be furloughed soon. He needs prayers for help.

10/7 – Lee Also requests prayers for her good friend who needs a lung transplant. He's been on the list for a while, but it's getting to the point where he needs it sooner than later. She also would like prayers for the family of the person whose untimely death will give life to her friend. They have lost someone they love. But their generosity will help her friend.

10/15 – Pooky's Girl reports that Pooky will not get the part-time job he applied for, but he is volunteering for their church and Pookette's school. They should be okay financially, but it is nerve-wracking. Also, next Friday, they will be doing a home study to get approved for their adoption license. The last meeting didn't go very well, but they are moving forward after almost a year of delays. Prayers for peace, calm, and patience would be appreciated.


For Healing:

9/2 – Katya, the designated driver requests prayers for her stage 3 triple negative breast cancer. She is 2 chemo treatments in. She is doing well with side effects.
9/23 Update – Katya, the designated driver, sends word that her 4th chemo treatment was 9/24. She will have an ultrasound in about 2 weeks to see how things are progressing. Or hopefully, regressing. The plan is for her to follow up with the next round of chemo, surgery after that, then radiation. Her side effects have been very minor compared to most people. She sends her thanks to the Horde.
10/16 Update – Katya, the designated driver sends an update that her treatments are still going well, and so far, no problems. She also requests prayers for her mom, who has Covid. She is being treated in the nursing facility where she lives. She is very tired and has no appetite and is on oxygen.

9/23 – Dr_No requests continued prayers for his daughter Megan. She had surgery for cancer earlier, and now has had the 2nd of 12 FOLFOX chemo treatments for her Stage III-C cancer. It's been rough – fatigue, weight loss, cold sensitivity, jaw pain. She's losing an average of 6.5 pounds per week now and has lost approximately 25 pounds since her surgery and beginning chemo. Her attitude is terrific despite what she's going through, but it'll be a rough slog between now and January.
10/8 Update – Megan was admitted to the hospital for bi-lateral pulmonary embolisms. Luckily, the embolisms responded to treatment. Dr_No says thanks again for sending words up for Megan!

9/24 – THE Lonebadger requests prayers for Dad, who had an episode of unknown origin while getting out of bed and he became unresponsive. Dad is in intensive care and on a ventilator.

10/6 – Kerncon requests prayers for his 5 year-old daughter, who had eye surgery on 10/6. She is currently bouncing between high spirits and pain. Prayers are needed for her speedy recovery.

10/7 – MrObvious requests prayers for an old friend from college, who has extremely aggressive Stage 4, Grade 3 Colo-rectal cancer. She's been through extensive tests since then and the common thread of discussion is "whether to even attempt surgery or go straight to hospice".

10/13 – Former 'ette Miss Marple is in an Indianapolis hospital. I believe Hrothgar saw the information, and said he will provide updates when he finds out anything specific.

10/14 – vmom requests prayers for her friend Denise, who is recovering from a stroke.

For submission guidelines and other relevant info, please contact Annie's Stew, who is managing the prayer list. You can contact her at apaslo at-sign hotmail dot com.
If you see a prayer request posted in a thread comment, feel free to copy and paste it and e-mail it to Annie's Stew. She tries to keep up with the requests in the threads, but she's not here all of the time, so she may not see it unless you e-mail it to her.
Please note: Prayer requests are generally removed after five weeks or so unless we receive an update.
Please remember the Prayer of St. Francis:
http://www.prayerguide.org.uk/stfrancis.htm
Keep calm and pray on!


Who Dis: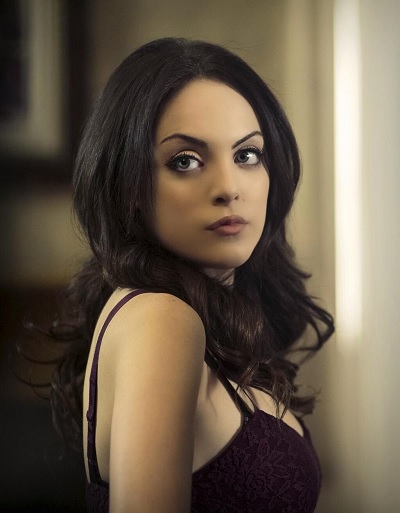 Photo 2
Photo 3
Photo 4
Photo 5
Photo 6
Photo 7


For the 'Ettes: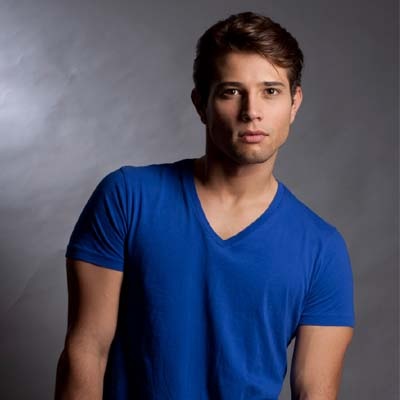 Photo 2
Photo 3
Photo 4
Photo 5


Monday Who Dis: Ukrainian immigrant Mila Kunis lied about her age when she auditioned for That 70s Show at age 14. Actors had to be at least 18, but she got around that by claiming she would be 18 on her birthday, without specifying which birthday. One of her co-stars was Ashton Kutcher, whom she married in 2015.


Today's Edition Of The Morning Rant Is Brought To You By Sweet and Sour Rabbit: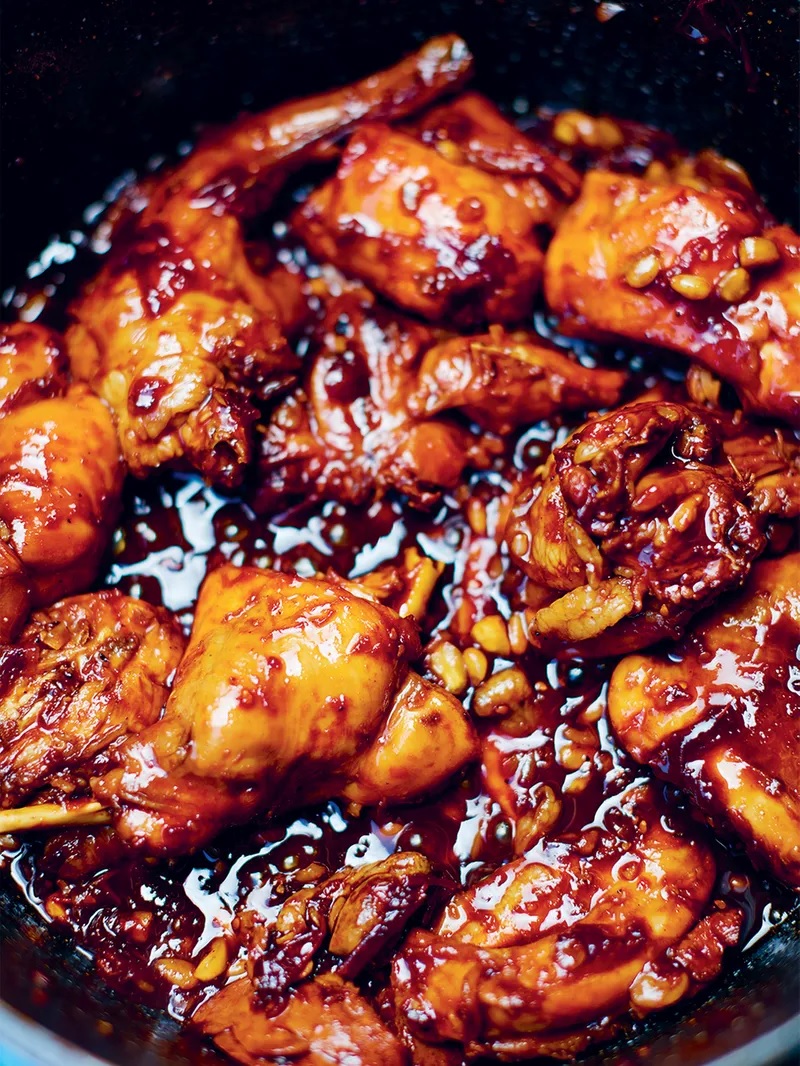 (click for bigger rabbit)
Rabbit recipe here.

posted by OregonMuse at
11:14 AM
|
Access Comments