« Quarantine Cafe
|
Main
|
The Morning Report - 10/13/20 »
October 12, 2020
Monday Overnight Open Thread (10/12/20) Unlike The Postal Service The ONT Delievers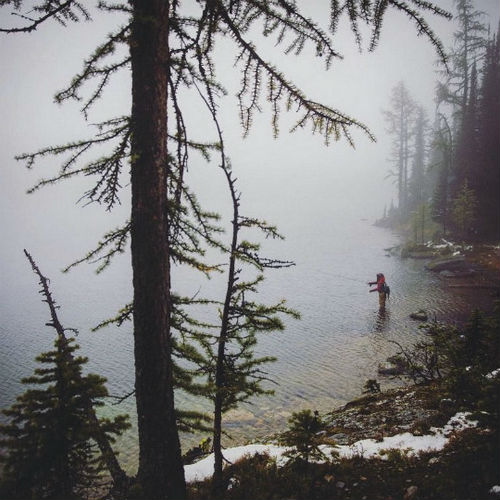 ***
The Quotes of The Day

Quote I

"We then brought on our longtime collaborator, Julie Coyle, who began experimenting with different tampon types to gauge stability. She and her team then created the speciality pegboard filled with nearly 20,000 hand-painted tampons of the 'notorious' RBG, notorious for her fearless, and often humorous and controversial, advocacy of women." Andrea Sheehan

Quote II

"A gun safety task force should be implemented that will focus on the prevalence of domestic violence, white nationalist terrorism, misogynistic violence, and fascist gangs. Portland, OR Mayoral candidate Sarah Iannarone

Quote III

"The evidence clearly points to nuclear being the least effective of the two broad carbon emissions abatement strategies, and coupled with its tendency not to co-exist well with its renewable alternative, this raises serious doubts about the wisdom of prioritising investment in nuclear over renewable energy,"Benjamin Sovacool, a professor of energy policy at the University of Sussex in the UK.

Quote IV

"We know religious institutions have been a problem."Gov. Andrew Cuomo, Fascist scum sucking weasel NY State

Quote V

Rules were meant to be broken. Misanthropic Humanitarian
During today's grocery shopping extravaganza the Fabulous Mrs. Mis Hum and I traversed down the wrong way in an aisle. My quote was directed to the Karen who gave me the stink eye.
Quote VI

"It's been very challenging to get even some of the residents who are part of the shelter system and our hotels to comply with the orders, to even wear masks. It's been so much harder to really care for this population especially when they won't comply with simple directions or the orders we're implementing." San Francisco Mayor London Breed
***
The Tweet of The Day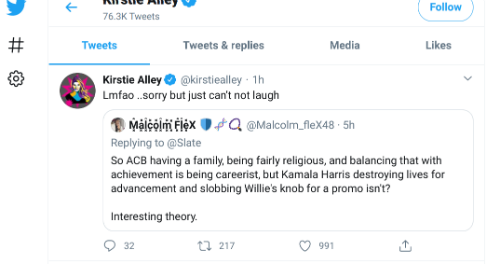 Some serious mansplaining there.
***
Sunday October 11th ONT touched upon the WHO and their brilliant conclusion that Kung Flu lock downs should be scrapped.
Today our equally stellar CDC finds that Kung Flu masks aren't the end all and be all after all.

A Centers for Disease Control report released in September shows that masks and face coverings are not effective in preventing the spread of COVID-19, even for those people who consistently wear them.

A study conducted in the United States in July found that when they compared 154 "case-patients," who tested positive for COVID-19, to a control group of 160 participants from the same health care facility who were symptomatic but tested negative, over 70 percent of the case-patients were contaminated with the virus and fell ill despite "always" wearing a mask.


"In the 14 days before illness onset, 71% of case-patients and 74% of control participants reported always using cloth face coverings or other mask types when in public," the report stated.
***

A number of games are played in Las Vegas. Just remember if you play stupid games you can win stupid prizes. Quite the parting gift, buh-bye.

***

OK, we get it. You hate Donald Trump and everyone who has ever said anything good about him. We get it that your a power hungry irrational twat. What's it like to have an adult body and the mentality of a mean girl from the 6th grade?

This story took place over the past week or so but it's just bubbling to the surface outside of the local news beat. In Lancaster, Pennsylvania, Mayor Danene Sorace (D) held an extremely short press conference on October 2nd to announce the retirement of their Chief of Police, Jarrad Berkihiser. After briefly thanking him for his service, the Mayor took no questions from the press and departed. The Police Chief did not attend the event and issued no comment.

The retirement of one police chief normally wouldn't make for much of a news story, but word has leaked out that the reason for the "retirement" was much more than initially met the eye. According to a past president of the local Fraternal Order of Police, this was actually a case of the Mayor telling Berkihiser that he could either choose to retire early or be fired. And it was because of comments that the Chief's wife had posted on Facebook in support of President Trump. (Lancaster Online)
***

One of the problems (at least for me) of business travel is making small talk with the taxi or Uber driver. I guess this fleet solves that problem. Although I'm not sure I place 100% confidence in these vehicles.

Waymo finally launches an actual public, driverless taxi service
Fully driverless technology is real, and now you can try it in the Phoenix area.


After covering Waymo for several years, I've learned to take the company's announcements with a grain of salt.

In 2018, for example, Waymo said it would launch a fully driverless commercial service by the end of the year. Waymo did release a service called Waymo One in December 2018, but it came with a couple of huge asterisks: every vehicle had a safety driver, and the service was only open to a small group of people.
***

How to win friends and influence people - according to Bill Burr.

Bill Burr had an amazing monologue on "Saturday Night Live."


Burr ripped cancel culture coming for John Wayne, white women hijacking the "woke movement," gay pride month in New York and much more.
7 minutes without a F bomb, color me surprised............
***

To be honest with you I'm not sure this "Dr." would have a job at a Big Ten university without their athletic programs. An associate professor in womens studies also runs her mouth on economics. Oh no, college football is evil and racist.


A professor at the University of Wisconsin-Madison took to Twitter last month to claim that Big Ten college football resuming play is a "reflection of racism & capitalism."

"Let's talk about how the insistence on returning to college football not only a reflection of racism & capitalism, but also the deep failures of patriarchal culture," tweeted associate gender and women's studies professor Sami Schalk.

From her appearance she hasn't missed too many meals at the taxpayers expense here in Wisconsin.
***

There comes a time when you reach an age and have been on your job long enough the filter between your brain and mouth disappears. This is the perfect example.

***

I have never been in one. So I can't comment on the quality of service and/or food.
A Kung Flu victim or other reasons for Ruby Tuesday restaurants closing 185 stores?

CLEVELAND, Ohio -- Ruby Tuesday filed for Chapter 11 bankruptcy protection this week, but the casual-dining chain swears this isn't goodbye.

The court-supervised restructuring will allow the company to achieve "long-term stability" amid "the unprecedented impact of COVID-19," Ruby Tuesday CEO Shawn Lederman says in a press release.

In court documents, the chain, famous for its generous salad bar, says it was hit particularly hard by the coronavirus shutdown because over 90-percent of its business comes from in-restaurant dining. Ruby Tuesday has since been able to reopen 236 restaurants, but the company will permanently close the 185 restaurants, including locations in Medina and Seven Hills, that have remained shuttered since the start of the pandemic in March. The Ruby Tuesday in Mentor has also since closed.
***
Are you a fan of Halloween? Going on a road trip soon? The creepiest places to visit throughout the USA.
***

"The threat is usually more terrifying than the thing itself." Scholars using Rules For Radicals to throw the election in doubt.

Losing U.S. presidential candidates have time and again set aside partisan differences—and sometimes deep personal animosity toward the victors—to accept the results of contentious elections. Some also-rans struggled with a sense of disbelief about the outcome or pursued limited recounts, but all nevertheless seemed to come around and acknowledge reality.

In a year filled with threats to other presidential norms, the 2020 election also presents a challenge to this tradition of concession. President Trump and Vice President Pence have both failed to affirm that they will accept the results of the election.

Back in July, for example, Chris Wallace of Fox News asked Trump to give a direct answer that he would accept the election results. "I have to see," the president replied. "I'm not just going to say yes." Then, in September, Trump told reporters at the White House, "We're going to have to see what happens" when asked to commit to a peaceful transfer of power. He added, "You know that I've been complaining very strongly about the ballots, and the ballots are a disaster

I guess all of that Deep State shit was a figment of my imagination.
***
Are the Hodge Twins talking about Jonah Goldberg?

***
The ONT Musical Interlude
On this day: 12 Oct 1997
John Denver was killed when the handmade, experimental airplane he was flying ran out of gas and crashed off the coast of Monterey Bay, California. The 53 year old star had scored 15 songs on Billboard's Top 40 Pop chart, ten of which reached number one on either Billboard's Adult Contemporary or Country chart. The Great Gig In The Sky via thisdayinmusic.com
&&&
Born on this day: 12 Oct 1948
Rick Parfitt, singer, guitarist with Status Quo. The group have had over 60 chart hits in the UK, more than any other rock band, including 'Pictures of Matchstick Men' in 1967, 'Whatever You Want' in 1979 and 'In the Army Now' in 2010. Twenty-two of these reached the Top 10 in the UK. In July 1985 the band opened Live Aid at Wembley Stadium with 'Rockin' All Over the World'. Parfitt died on 24th Dec 2016 in hospital in Marbella, Spain aged 68. via thisdayinmusic.com
***

Silicone? Why not mashed potatoes and gravy, lots of gravy and little exercise? Posthumous Genius Award.

Woman dies after paying for 'illegal silicone butt injection in car park'

Days after paying $1,000 dollars for a backstreet cosmetic procedure, 35-year-old Latora King was dead after silicone injected into her buttocks caused a blood clot in her lungs
***

Two years of physical and mental struggles, welcome back, Officer Timothy Matson. Tonight's Feel Good Story of The Day.

PITTSBURGH — Two years after confronting white supremacist, anti-Semitic terror at the Tree of Life synagogue, Officer Timothy Matson returns to work. The journey has been arduous after completing extensive rehabilitation for his injuries.

Matson was shot seven times after exchanging gunfire with Robert Bowers, who faces 63 federal charges, including the shooting deaths of 11 people at Tree of Life on Oct. 27, 2018, Pittsburgh Post-Gazette reported.
***

Tonight's ONT has been brought to you by Graze Anatomy.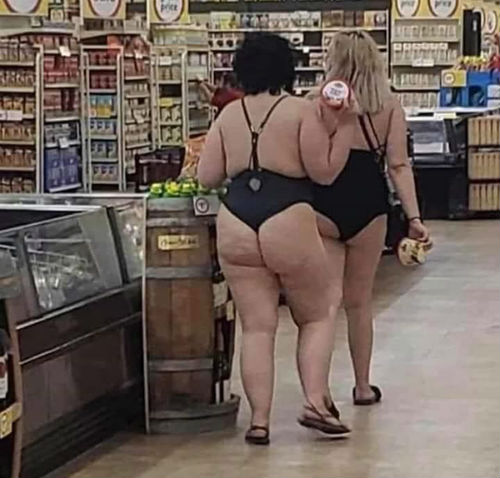 Notice: Posted with permission by the Ace Media Empire and AceCorp, LLC. The ONT is not in the buttercup or rose garden business.

posted by Misanthropic Humanitarian at
10:05 PM
|
Access Comments