« J.J.'s Sunday Hobby, Art and General Bodging Thread
|
Main
|
Food Thread: Photo Bomb »
October 11, 2020
First-World Problems...Part Otuz Sekiz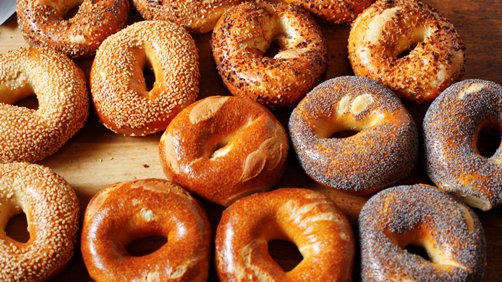 There are seven pages of results in a Yelp search for bagel places within five miles of my house. Obviously some of them are going to be crappy delis that buy their bagels in bulk. But I am confident that there are a dozen places that bake fresh and know what they are doing.
BUT MY FAVORITE PLACE ISN'T OPEN ON SUNDAYS!
So I have to struggle through some unknown bagel, subjecting my guests to the pain of a possibly underdone bagel, or even...the horror...a doughy bagel!
I won't even talk about the rare skill of making a flat bagel. That is just too difficult to discuss.
I'll be in my safe space with my security blanket and a pacifier....

posted by CBD at
02:00 PM
|
Access Comments