« First-World Problems...Part šešiasdešimt aštuoni
|
Main
|
Gun Thread: 10-4 Edition! [Weasel] »
October 04, 2020
Food Thread: Bread And Circuses And Weird Booze...But Mostly Bread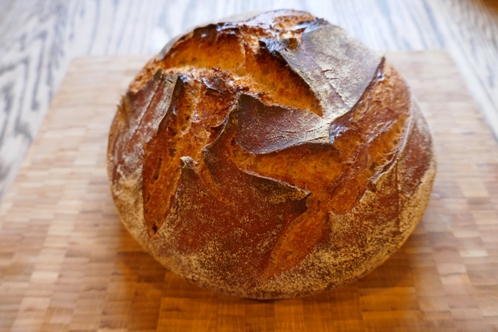 Cooking can be ridiculously simple -- think frying an egg -- or massively complicated -- think cassoulet -- but there is very little as satisfying as baking bread. And sourdough bread is at the top of that list. Hell, even the leavening agent is homemade, and that just completes the elemental aspect of the process. Flour, water, salt and sourdough starter; it doesn't get simpler than that.
Even the technique can be completely simple and hands-on. Sure, a mixer makes it easier, but there are plenty of great home bakers who prefer to mix and knead their dough by hand. The pleasure of shepherding a sticky mess of flour, water, starter and salt through the process, and ending with a marvelous, smooth, aromatic ball of dough that is ready for the oven is a rare and rewarding thing. It's part magic, part practice, part luck and all fun. Even the failures are amusing, because most of the time it's the density and texture that falls short; the flavor is just fine.
Best of all? A catastrophic failure might cost you a buck or two. Burning that prime rib steak will set you back several multiples of the few dollars it costs for the ingredients for a loaf of marvelous bread.
******
Yes, it is long...too long probably, but it shows most of the process, and hopefully it will help you realize that it isn't all that tough to do.
And here is the end result. As you can see, it is too dense to be considered a great loaf, but the crust was crackling and crunchy, and the flavor, with just a touch of rye was excellent.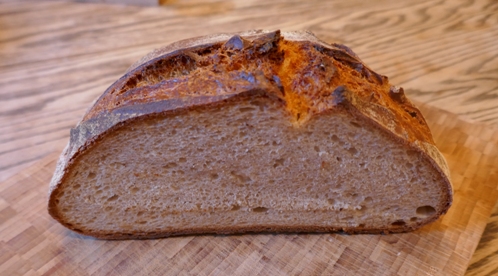 I recommend a 25/75 split between butter and bread. Are there any combinations that are better than bread and butter? I don't think so!

******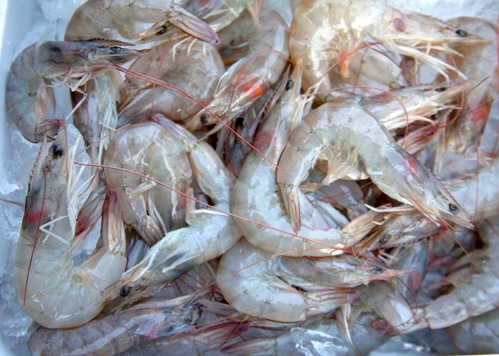 Am I the only one around here who occasionally arrives at the witching hour of 4:00pm* with absolutely no idea what's for dinner? Well, it happened last week, so I meandered around until I ended up at my local fish store, where happily they had some gorgeous gulf shrimp.
Great!
Now what?
So I poked around the kitchen and the refrigerator and decided on...um...no idea. I just winged it. Butter, parsley, jalapenos, salt, pepper, onion; all sauteed until soft, then I added more butter and cooked the shrimp gently (overcooked shrimp is ghastly).
Was it great? Nope. But it was good. Ideally I would look at similar recipes and think about it and maybe even try a few before committing to one for dinner, but I was in a panic, and in the kitchen, sometimes perfect is the enemy of good.
*one hour before cocktail hour!

******
A living wage, onerous employment regulations and a vicious downturn courtesy of Wuhan Flu, and it is a perfect storm for restaurant workers.
And now it's about to get worse: Softbank's new food service robot Servi could replace waitstaff and food runners at restaurants. Is it ideal? No, I don't want my food served by a glorified rolling food cart, but it's the first of what promises to be many responses to overpriced labor.
I love market economics!

******
Well, except for when it produces this kind of shit.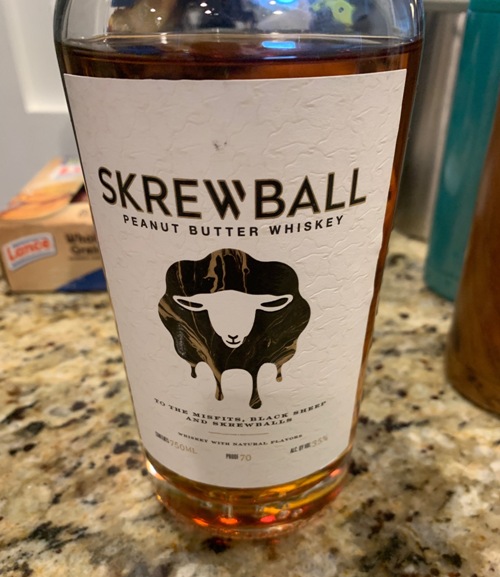 Is there a circle of hell for people who put inane things in good food? There should be.

******
And speaking of dough, if you don't feel adventurous enough to try your hand at bread baking, start with pizza! There are about 8,00,000 recipes on the internet, and probably just as many videos showing how to form the dough, and this is a nice simple recipe to start with.
New York Style Pizza Crust
is fun to make, and even a mediocre end result is better than most frozen pizzas and maybe some fresh ones!
******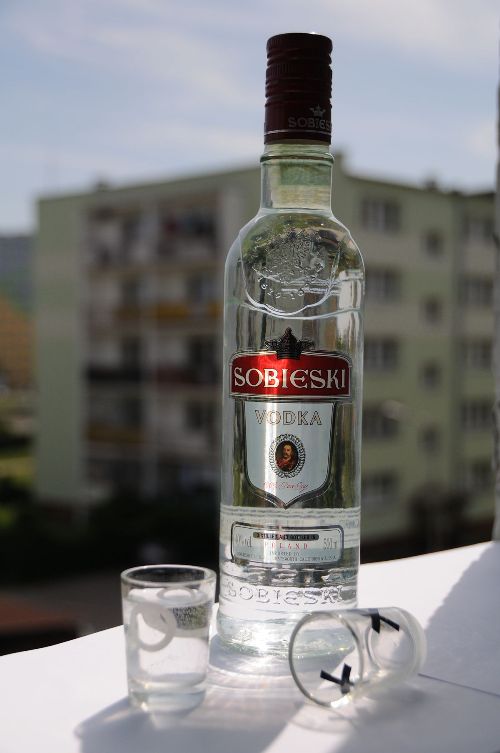 [Extra credit for knowing why I chose this vodka brand]
There are all sorts of theories about why vodka sauce works well, and while the mouth feel of the vodka and the bite of the alcohol are high up on those lists, I am suspicious of them. Alcohol will boil off at a lower temperature than the water in the sauce, so I doubt there is much left at the end of the cook. My guess, backed up by exactly zero laboratory evidence, is that the vodka extracts some flavors from the tomatoes and maybe even the herbs at a greater rate than the water in the sauce, so it turns out to be a more highly extracted and flavorful liquid even when the vodka mostly boils away.
Regardless, it's a great and simple sauce. Give it a shot, since it's pretty easy too.
Gnocchi with Vodka Cream Sauce

******
Food and cooking tips, Large-breasted Muscovy ducks, young wild pigs, bartenders who use vermouth in Martinis (but not too much), pork belly that doesn't have 5-spice, low-temperature-roast chicken, and good tomatoes that aren't square, pale pink and covered with Mestizo E.coli:
cbd dot aoshq at gmail dot com
. Any advocacy of French Toast with syrup will result in disciplinary action up to and including being
nuked from orbit.
And yes, shaking a Manhattan is blasphemy...it's in the Bible!

posted by CBD at
04:00 PM
|
Access Comments